In 2021, Dance Reflections by Van Cleef & Arpels is supporting dancer and choreographer Rauf "RubberLegz" Yasit for the creation of Neighbours, a duet performed with dancer Brigel Gjoka and created in collaboration with William Forsythe.
Rauf Yasit, known as "RubberLegz," is a dancer, choreographer, director and visual artist of Kurdish origin. He currently lives in Los Angeles.  An all-around artist, he began his dancing career in hip-hop, gaining recognition in particular for his reinterpretation of salsa movements and yoga positions. He became known as RubberLegz in honor of his extreme flexibility and fluid movements. He collaborates with dancers and institutions including William Forsythe, Opéra National de Paris, LACMA, Sadler's Wells, CNDC Angers, and with global brands such as Nike RT, Puma, Red Bull, Burberry and others. 
RubberLegz dances with a style that defies categorization. He has created his own language through unique movements he himself developed over the years. He also holds a degree in 3D animation and visualization from a Swiss institution, and has worked as a visual artist for a variety of design and communication agencies.
Photo : Rauf « Rubberlegz » Yasit © Drew Christopher Graham
Shows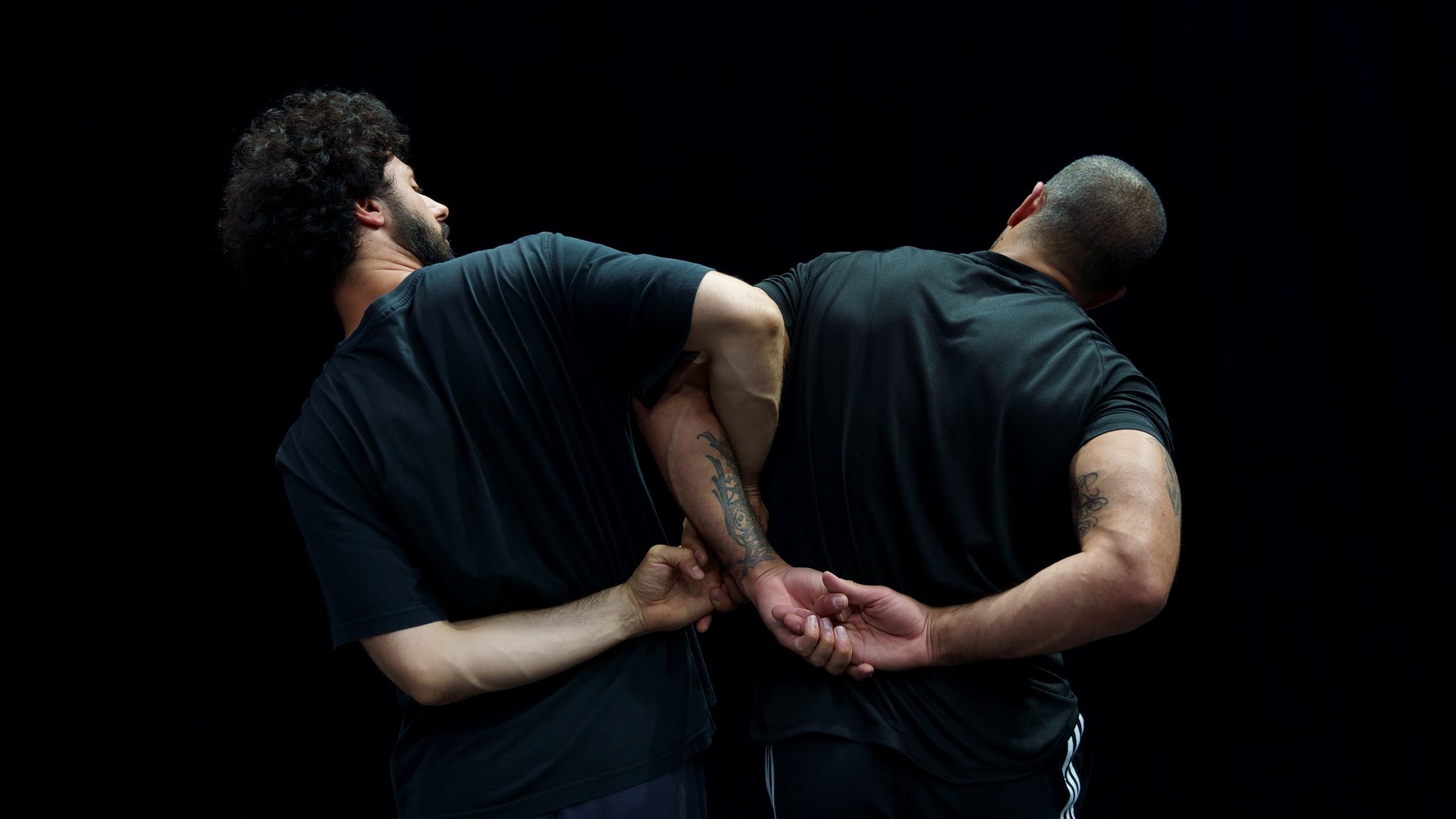 Neighbours


Brigel Gjoka
Rauf "Rubberlegz" Yasit
Ruşan Filiztek

Show
With the support of Dance Reflections by Van Cleef & Arpels
Mar 9th - 10th, 2022
Oct 15th, 2022