Rosas danst Rosas
Thierry De Mey
Anne Teresa De Keersmaeker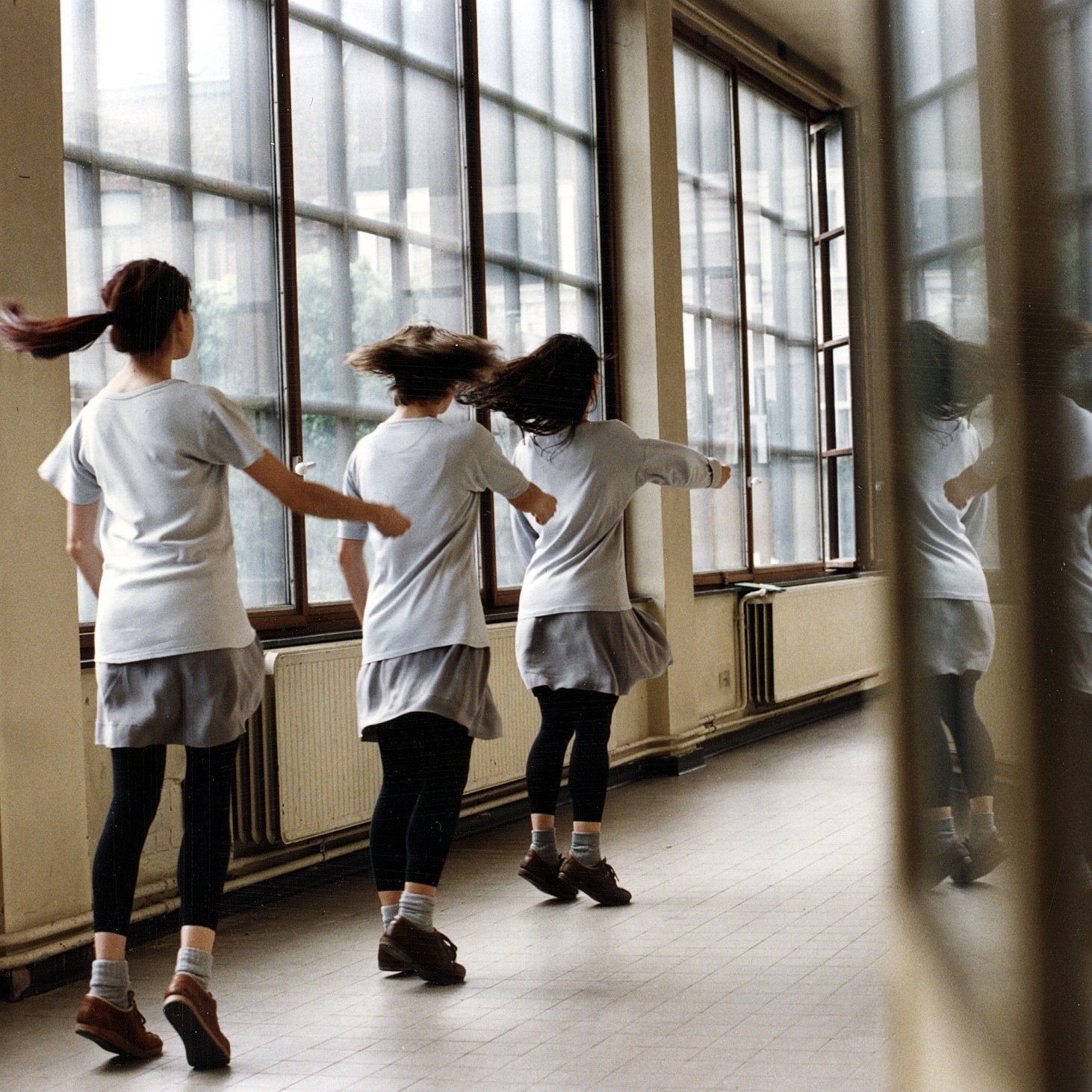 Dance Reflections by Van Cleef & Arpels is presenting Rosas danst Rosas, a film by Thierry de Mey with choreography by Anne Teresa de Keersmaeker. This screening is presented in collaboration with the Royal Opera House as part of the first Dance Reflections by Van Cleef & Arpels Festival in London.
Thierry De Mey filmed Rosas danst Rosas in the former technical school of architect Henry Van de Velde in Leuven. The film version is much shorter than the show itself. In his film, Thierry De Mey opts for a heavily 'inter-cut' version, in which, apart from the cast of four dancers from 1995 and 1996, he also has all the other performers from the long history of the show along. He makes maximum use of the geometrical and spatial qualities of the Van de Veldes building. Incidentally, the building was thoroughly renovated straight after the film was made, making it one of the last testimonials to the original architecture. The film was shown on all of the major European television channels and also had a cinema career on the art-house circuit.
The film programme of the Dance Reflections by Van Cleef & Arpels Festival is co-produced in collaboration with the CN D - centre national de la danse.
Photo © Herman Sorgeloos