Choreographer

La Ribot

Duration

50 min
In 2023, Dance Reflections by Van Cleef & Arpels is supporting the Ménagerie de verre for the presentation of LaBOLA by La Ribot, as part of Les Inaccoutumés Festival 2023.
Created in 2022 for the monographic exhibition A escala humana in Madrid, La BOLA, is a moving human sphere, occupying spaces and carrying objects, costumes and audience in its wake. In this game of ever-changing colors and registers, LaBOLA never allows itself to be contained. Drawing inspiration from sources as varied as Greek mythology, surrealist painting, the looks of Punk musicians and our human experiences, LaBOLA opens an infinite perspective for the imaginations of its protagonists as well as its audience. This piece creates a playful rapport with its audience: everyone is free to move about and see the action ­­­­­from the vantage point they chose– to move as LaBola passes by or to let themselves be carried away by its movement. Devoid of all artifice, on the same level as the audience, LaBOLA encapsulates fundamental elements of La Ribot's work. This piece puts bodies in dialogue with objects, clothes and text and calls up notions of scale, passage, time and movement.
Photo: © Pablo Lorente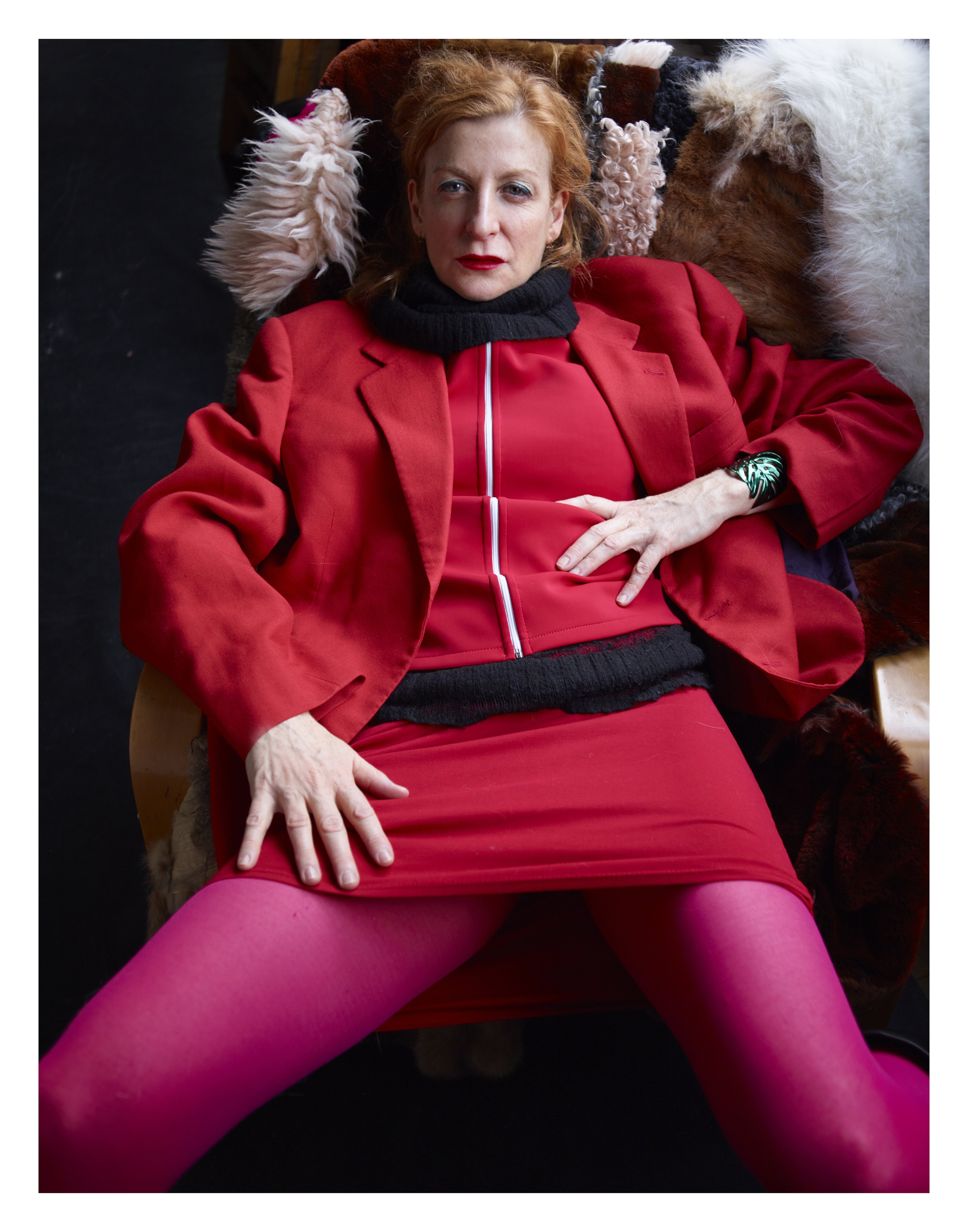 La Ribot
A native of Madrid, choreographer, dancer and artist La Ribot lives in Geneva and works around the world. Her body of work, which emerged at the tail end of Spain's transition to democracy in the 1980s, profoundly reshaped the field of contemporary dance. She flouts the formats and frameworks of the stage and museums, borrowing freely from the lexicons of theatre, visual arts, performance, cinema and video to bring about a conceptual shift in choreography. Solos, collaborative explorations, experiments with amateurs, installations and moving images express the myriad facets of a multidimensional practice with a perpetual focus on the rights of the body.
Photo: © Pablo Zamora