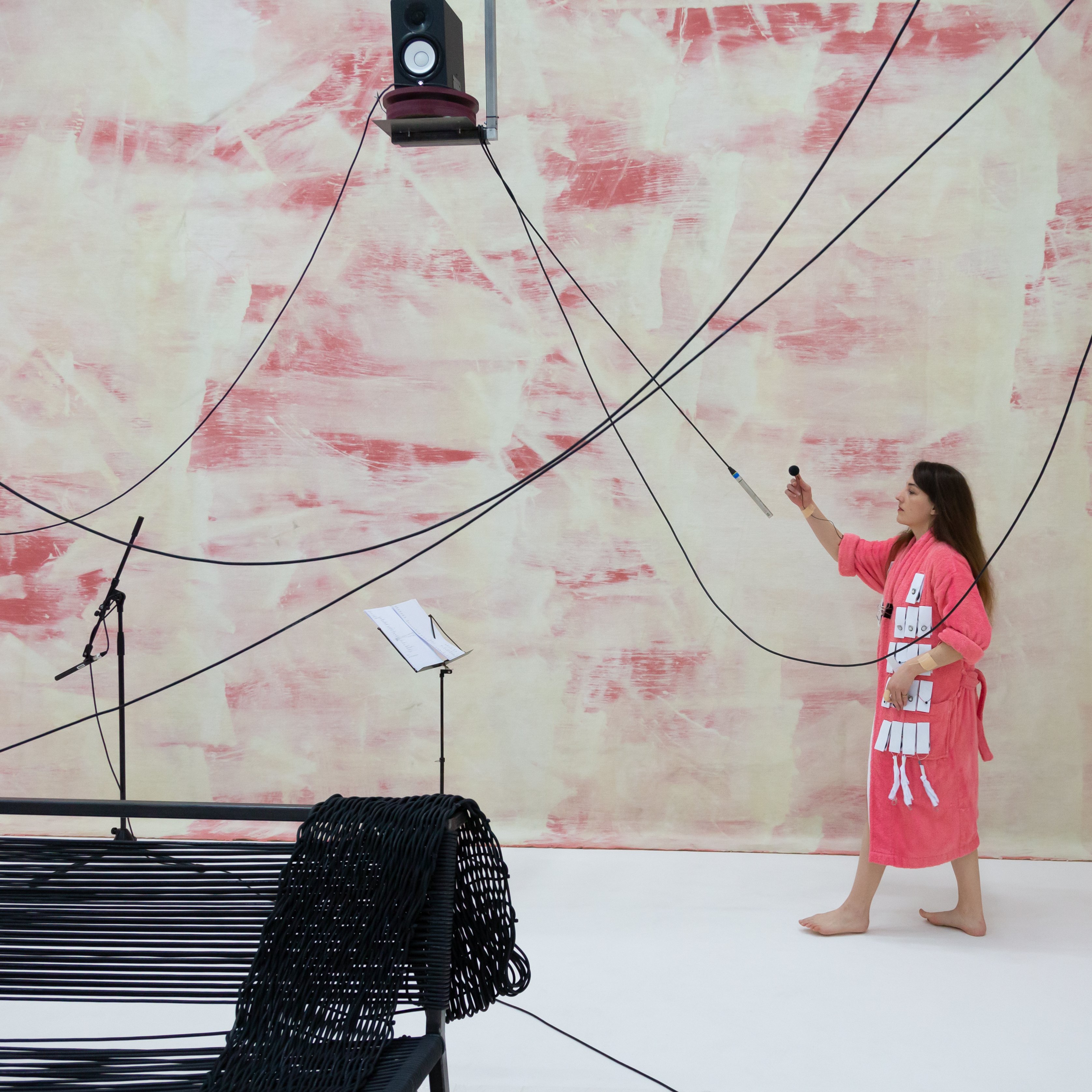 Artiste

Anne Le Troter

Duration

35 min
 In 2023, Dance Reflections by Van Cleef & Arpels is supporting the Ménagerie de verre for the presentation of Le Corps Living Room by Anne Le Troter, as part of Les Inaccoutumés Festival 2023.
Recipient of a grant from the Mondes Nouveaux program and former artist-in-residence at Villa Kujoyama in Kyoto, Anne Le Troter developed a performance in which a group of speakers wish to withdraw from the society and retreat into the forest by mimicking the objects in our environment. With commitment and conviction, the performers try to be still, refusing to move around. Anne Le Troter draws inspiration from Merce Cunningham's piece Antic Meet (1958), in which the choreographer is smitten by a society whose rules are unknown to him. The body morphs gradually, becoming a piece of furniture as an alternative use. In Le Corps Living Room, on the contrary, this group of people know the rules of the society too well and decide to make a retreat from society, to disappear, vanishing into the woods without warning. The group transforms itself into a rest area as an alternative use for the body. Little by little, the motionless body awakens to give a new direction to the voice - it is no longer just the head that does the talking.
Photo: © Hervé Veronese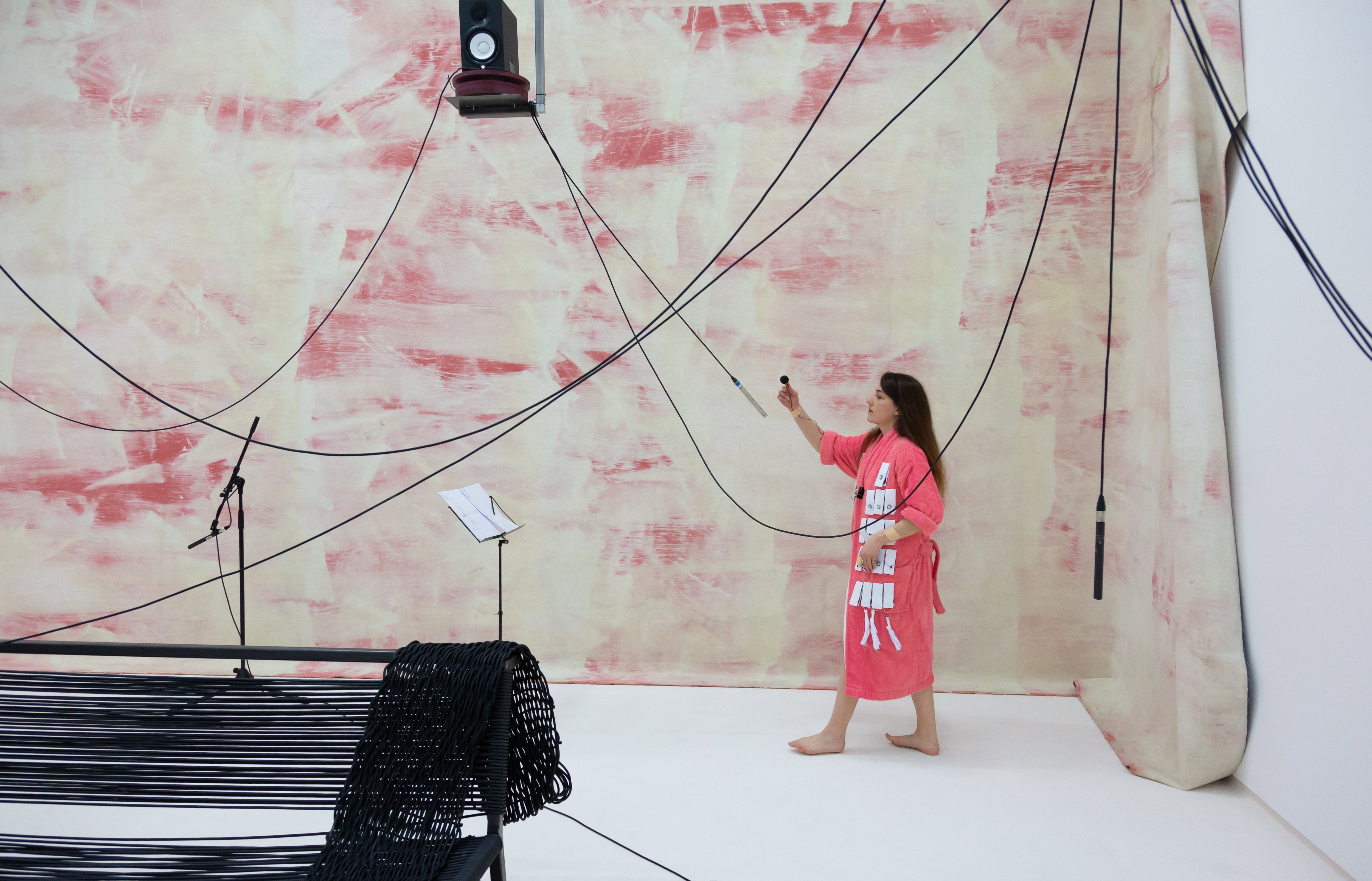 Anne Le Troter
Artist Anne Le Troter blends sound installations, performance, theatre, literature and poetry. After publishing two books, she took an interest in the role of words at work, exploring the subject through several sound pieces. Invited as a guest artist by the Pernod Ricard Foundation, the Biennale de Rennes, the Le Grand Café Contemporary Arts Center in Saint Nazaire, the Nasher Sculpture Center in Dallas and the Centre Pompidou, she embarked on a new writing cycle around the notions of biography, fiction and utopia, probing the issue of our modes of reproduction. Anne Le Troter was the recipient of the 2021 Bétonsalon / ADAGP research grant.
Photo: Anne Le Troter © Hervé Veronese