Actor

Suzanne de Baecque

Duration

80 min
In 2023, Dance Reflections by Van Cleef & Arpels is supporting the Ménagerie de verre for the presentation of Tenir debout  by Suzanne de Baecque, as part of Les Inaccoutumés Festival 2023.
In summer 2020, as part of her graduation project at the École du Nord in Lille, Suzanne de Baecque decided to participate in the Miss Poitou-Charentes pageant and challenge her inner actress. But also, to befriend her competitors – Lauraline, Lolita, Chloé – young women her age, who dreamt of becoming Miss Régionale, and to question their motivation and desire for emancipation, at a time when a new feminist voice was breaking free from the matrix of society.
"There I was, standing in my tiny swimsuit, when it dawned on me that, what interested me about this profession was comparing and contrasting my point of view and that of these young women. Reviving these dehumanized bodies that have been tampered with, enhanced and transformed by this pageant…Telling the story of their bodies as well as mine."   
Text © Suzanne de Baecque
Photo: © Jean-Louis Fernandez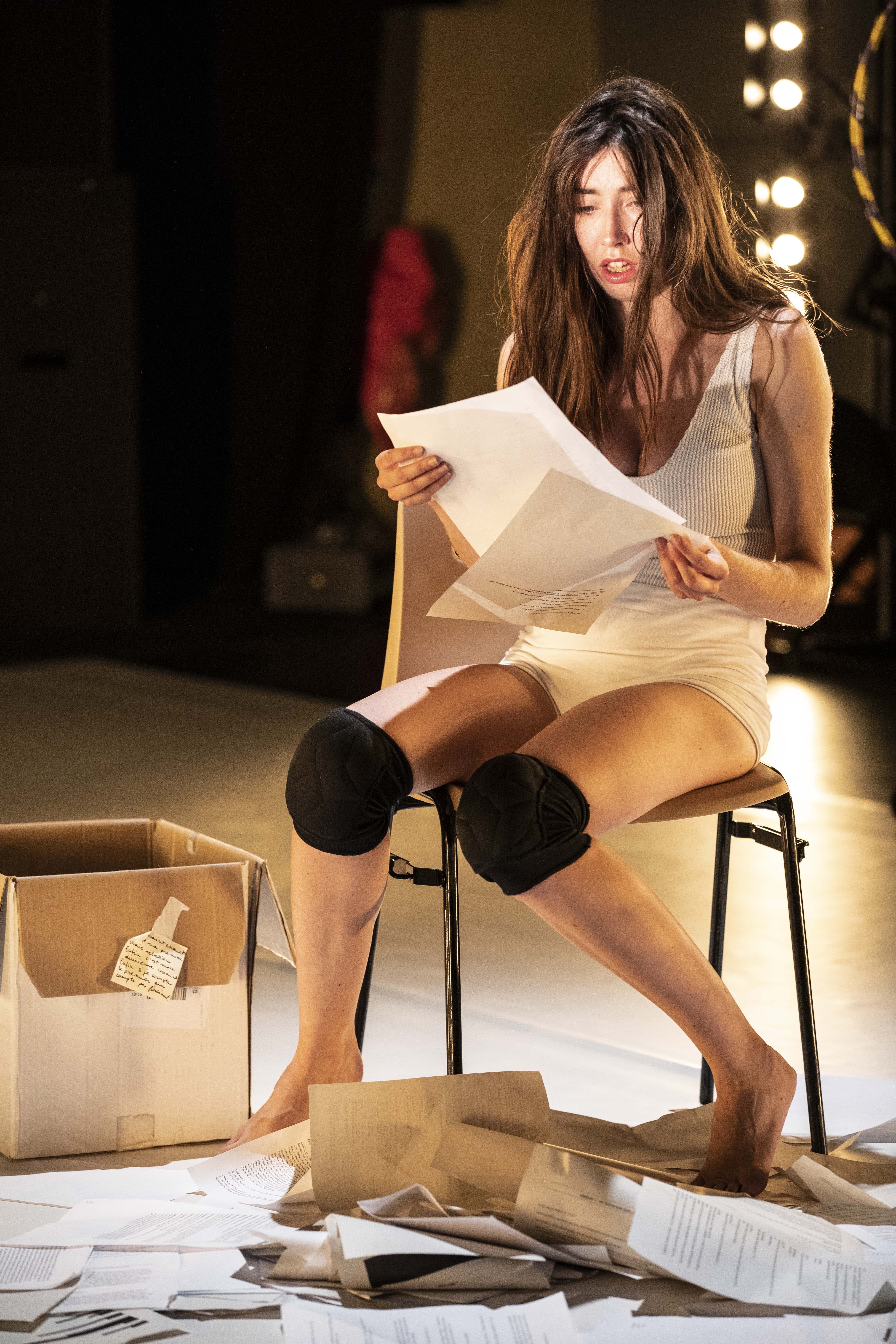 Suzanne de Baecque
Suzanne de Baecque is an alumna of Cours Florent and l'École du Nord. She has worked in movies and TV series with the likes of Sarah Suco, Blandine Lenoir, Nikola Lange, François Ozon and Maïwenn. In 2022, she played in Marivaux's La Seconde surprise de l'amour (The Second Surprise of Love), directed by Alain Françon, which won the Prix de la révélation théâtrale du Syndicat de la Critique (Theater Revelation of the Year Award). She then worked in Vertiges (Vertigo) directed by Guillaume Vincent (2001-2021). In autumn 2023, she played at the Théâtre de la Porte Saint-Martin in Alain Françon's production of Labiche's Un chapeau de paille d'Italie (The Italian Straw Hat).
Photo : © Jean Louis Fernandez