Following on from his predecessors Françoise Adret, Yorgos Loukos and Julie Guibert, who introduced the company to a wide range of styles, Cédric Andrieux and the Lyon Opera Ballet will continue to discover new areas for contemporary creation while continuing to meet the technical demands of the great choreographers.
Combining its rich heritage – a repertoire of more than 100 works – with a renewed focus on the singular qualities of its performers, the Ballet continues to explore new horizons of contemporary art while maintaining a firm reliance on great choreographic creations. Such is the case for the choreographers William Forsythe, Anne Teresa De Keersmaeker, Marcos Morau, Marlene Monteiro Freitas, Alessandro Sciarroni, Mats Ek, Christos Papadopoulos, and Pina Bausch. Kindling wonderment while striving to make sense of the world; blending local action and international prominence, reinterpreting the repertoire with a pioneering pursuit of new aesthetics, the Ballet holds fast to its tradition as a classically trained troupe turning its gaze to contemporary dance. It is still finding new ways of celebrating dance, turning the spotlight on the way dancers interpret the choreography.
Devoting special attention to the formulation of meaning, alongside language, voices, and transdisciplinary collaborations – particularly in the fields of music and visual arts – the Ballet endeavors to broaden the spectrum of now, providing an eloquent counterpoint to the construction of the choreographic arts.
Photo: © Patrick Tourneboeuf
Shows
Danser encore : program of ten solos


Ballet de l'Opéra de Lyon

Show
Presentation supported by Dance Reflections by Van Cleef & Arpels
Oct 14th - 15th, 2022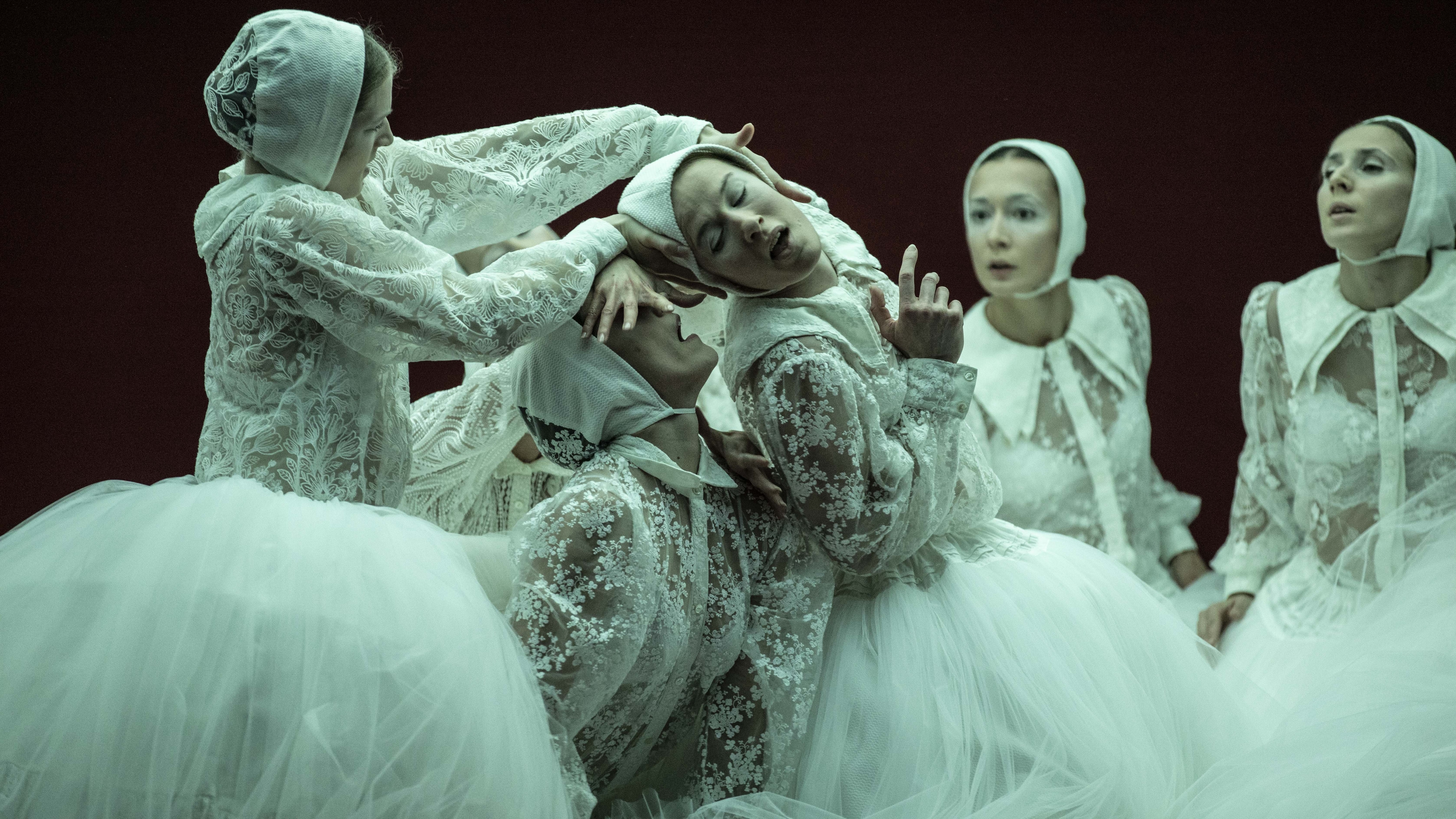 Sleeping Beauty


Marcos Morau
Lyon Opera Ballet

Show
With the support of Dance Reflections by Van Cleef & Arpels
Nov 15th - 24th, 2022
Dec 15th - 18th, 2022