Sleeping Beauty
Marcos Morau
Lyon Opera Ballet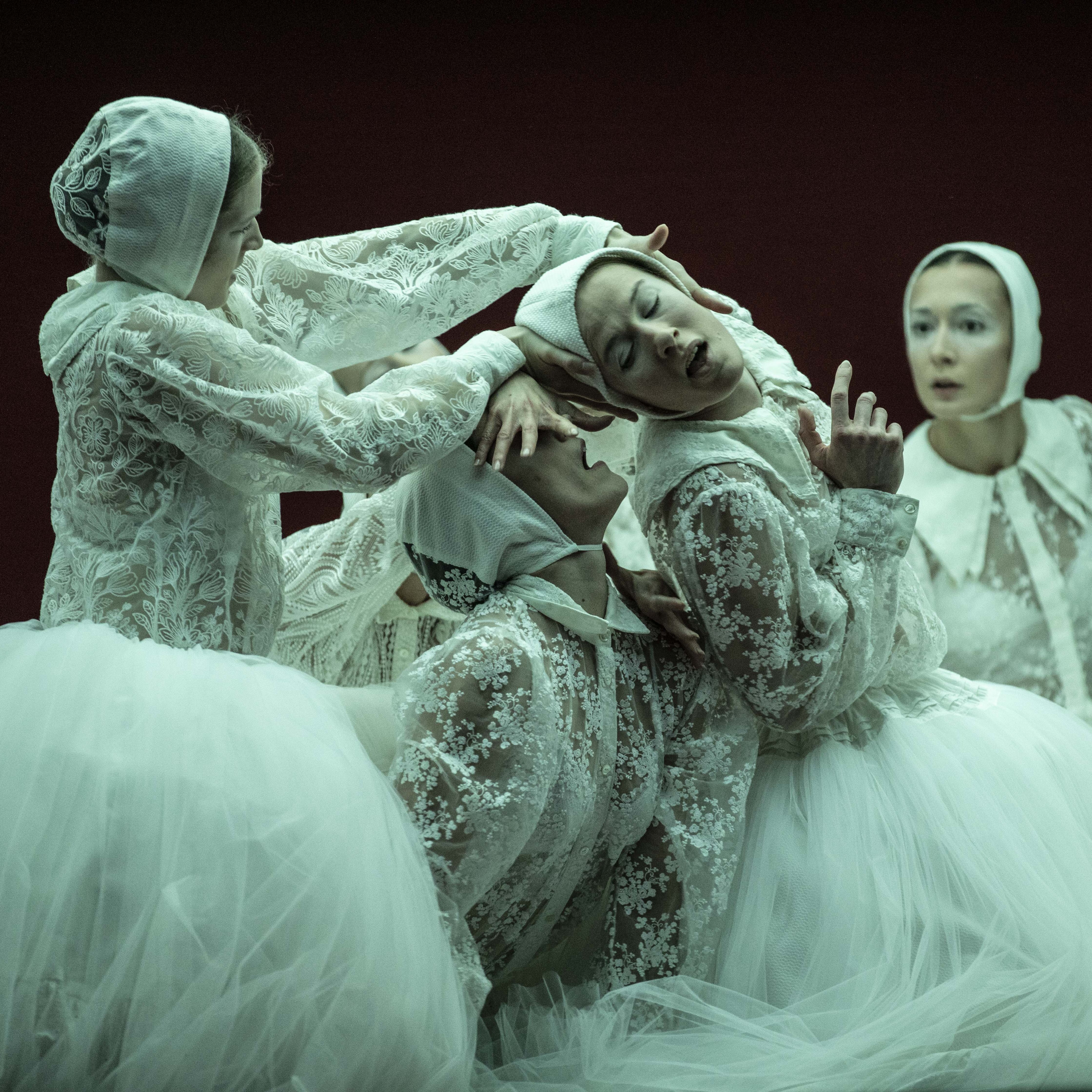 Choreographer

Marcos Morau, Ballet de l'Opéra de Lyon

Duration

75 min
In 2022, Dance Reflections by Van Cleef & Arpels is supporting Marcos Morau for his new creation, Sleeping Beauty, with the Lyon Opera Ballet.
Marcos Morau's daring rereading of Tchaikovsky's famous 1890 ballet turns Sleeping Beauty into an allegory of our relationship with time. The Catalan choreographer's rich visual universe reinterprets the princess's long sleep as a wild and uninhibited procession.
What does the story of Sleeping Beauty — and Tchaikovsky's 1890 ballet of the same name — mean to us today? What would Princess Aurora discover if she woke up from her long sleep in the modern world? Marcos Morau, attracted by the idea of twisting the imaginary, has condensed the substance of the fairy tale to focus on the expansion of time. Set in an unlikely non-place, a vortex modifying space-time, he has conceived a performance for 15 dancers that mirrors our reality. Using all the tools of theatre and dance, Sleeping Beauty creates a meticulous visual universe, a fluctuating space-time populated by ghostly images, where the organic mixes with the geometric, the abstract with the incarnate. Between illusion and reality, this Sleeping Beauty forms "an unstoppable, frantic, chaotic procession", populated by mysterious figures.
Gilles Amalvi
Photo: © Jean-Louis Fernandez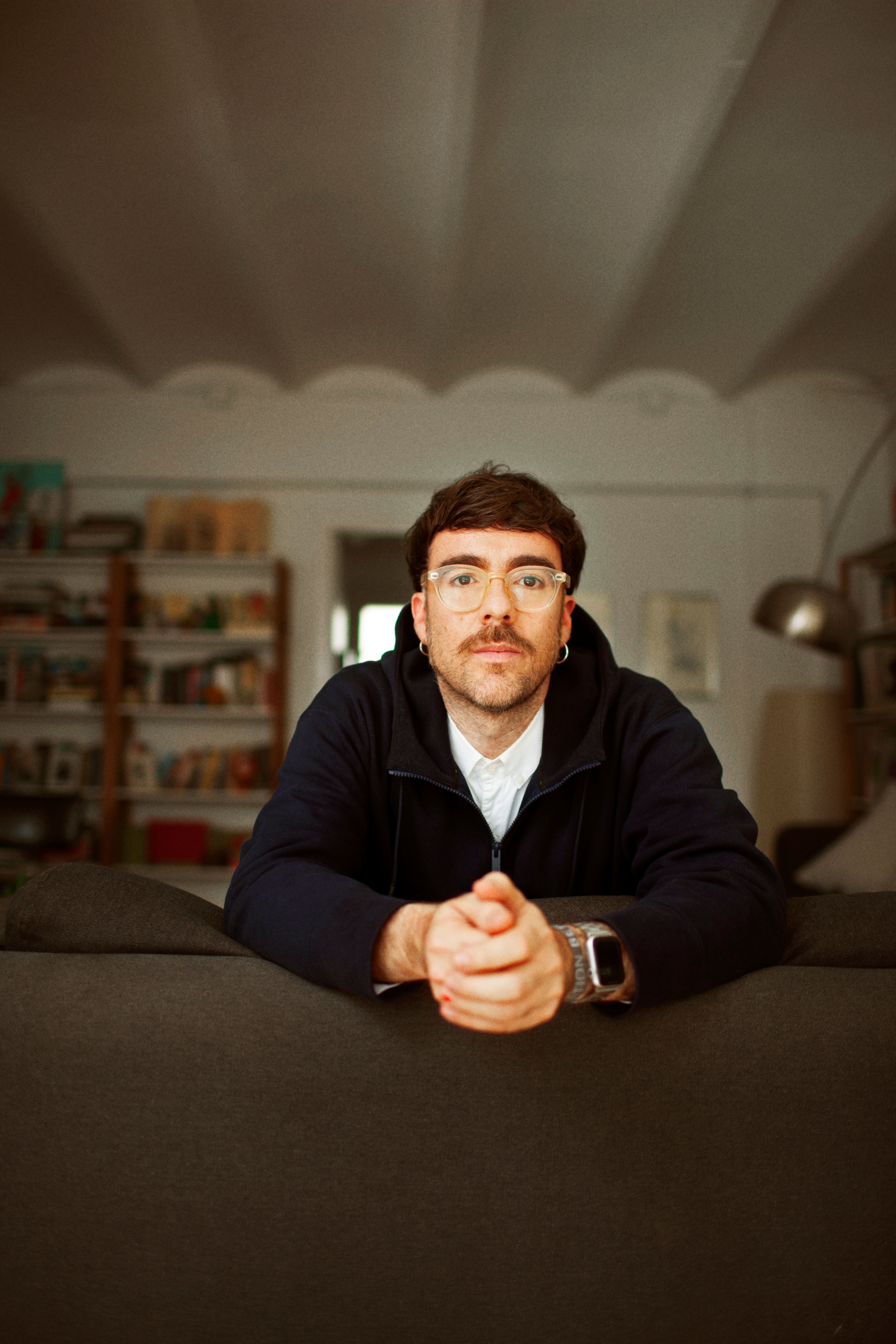 Marcos Morau
In 2022, Dance Reflections by Van Cleef & Arpels is supporting choreographer Marcos Morau for his new creation Sleeping Beauty. This creation is presented by the Lyon Opera Ballet.
View profile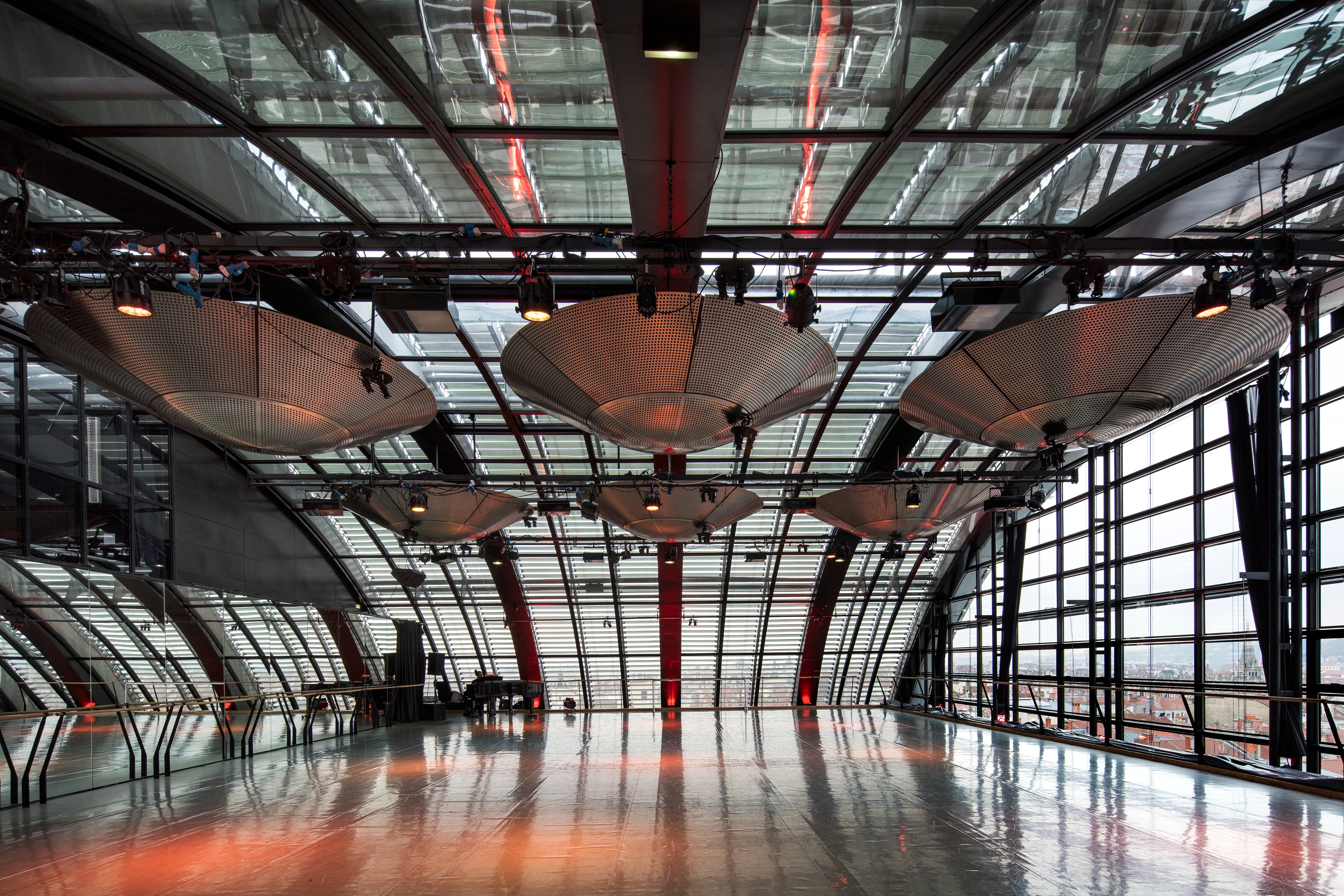 Lyon Opera Ballet
Following on from his predecessors Françoise Adret, Yorgos Loukos and Julie Guibert, who introduced the company to a wide range of styles, Cédric Andrieux and the Lyon Opera Ballet will continue to discover new areas for contemporary creation while continuing to meet the technical demands of the great choreographers.
Combining its rich heritage – a repertoire of more than 100 works – with a renewed focus on the singular qualities of its performers, the Ballet continues to explore new horizons of contemporary art while maintaining a firm reliance on great choreographic creations. Such is the case for the choreographers William Forsythe, Anne Teresa De Keersmaeker, Marcos Morau, Marlene Monteiro Freitas, Alessandro Sciarroni, Mats Ek, Christos Papadopoulos, and Pina Bausch. Kindling wonderment while striving to make sense of the world; blending local action and international prominence, reinterpreting the repertoire with a pioneering pursuit of new aesthetics, the Ballet holds fast to its tradition as a classically trained troupe turning its gaze to contemporary dance. It is still finding new ways of celebrating dance, turning the spotlight on the way dancers interpret the choreography.
Devoting special attention to the formulation of meaning, alongside language, voices, and transdisciplinary collaborations – particularly in the fields of music and visual arts – the Ballet endeavors to broaden the spectrum of now, providing an eloquent counterpoint to the construction of the choreographic arts.
Photo: © Patrick Tourneboeuf