Partner of
Lyon Opera Ballet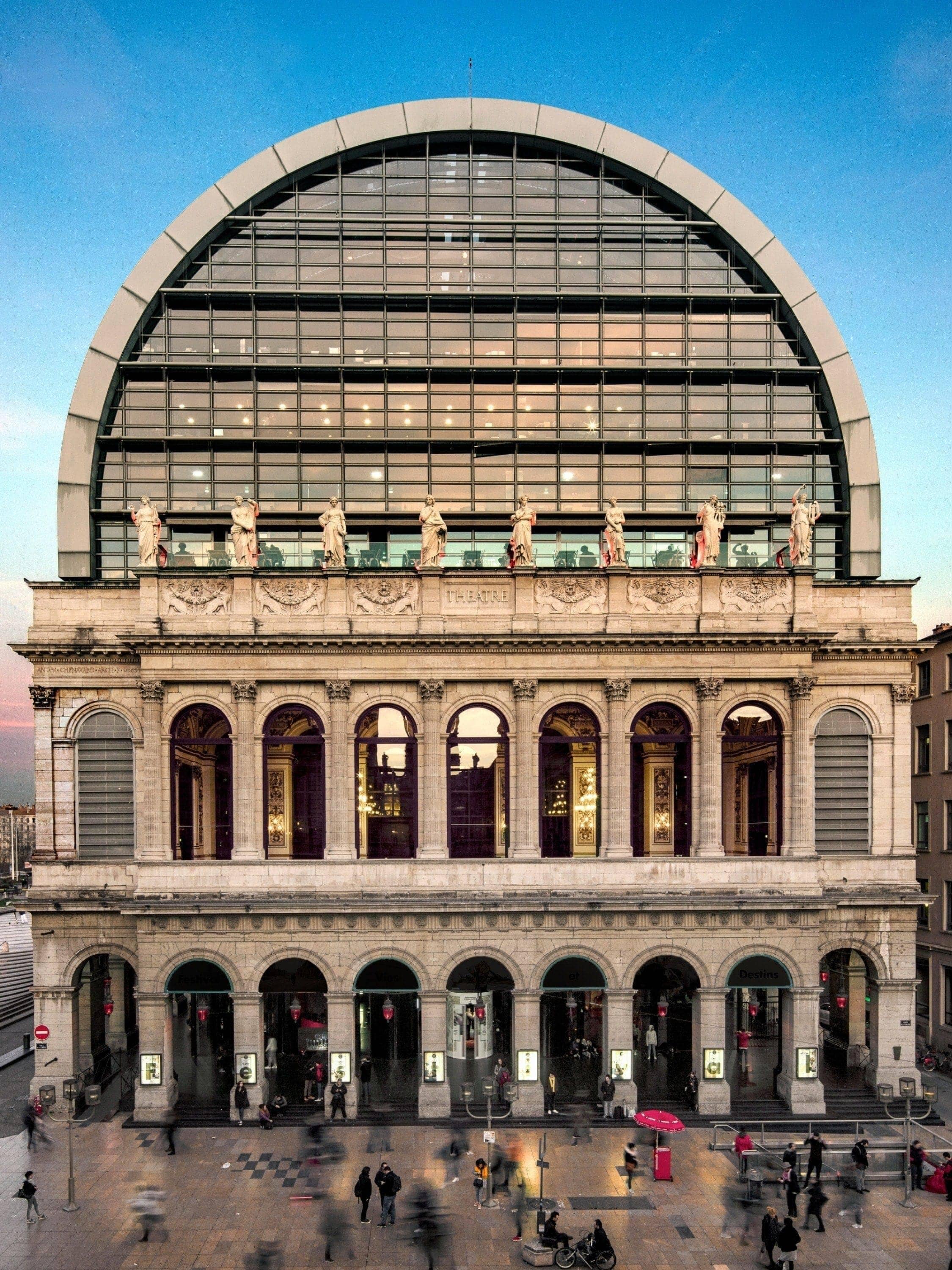 In 2021, Dance Reflections by Van Cleef & Arpels is supporting the Opéra de Lyon Ballet to create seven new solo pieces as part of the Danser Encore project (2020 – 2023). This initiative, launched by Julie Guibert, Director of the Ballet since 2020, brings together the 30 dancers of the Lyon-based institution and 30 choreographers to create 30 solos.
The Opéra de Lyon Ballet offers a broad vision of dance developed by its successive directors since 1969, uniting top choreographers and budding talents in a diverse range of performances. The eclectic nature of its repertoire, a spirit of openness that welcomes different choreographic approaches and a mastery of classic dance technique are part of the DNA of the Opéra de Lyon Ballet and its 30 dancers, hailing from 13 different countries. Today, the troupe features a repertoire totaling 117 productions, half of which are new creations.
The overall mission of the Opéra National de Lyon is to promote the lyrical, musical and choreographic arts in the city of Lyon, the Region of Auvergne-Rhône-Alpes, throughout France and internationally, through creation, production and distribution of stage performances. To do so, the institution relies on an abiding commitment by local and national authorities: the City of Lyon, the French Ministry of Culture and Communication, the Lyon Metropolitan Area and the Region of Auvergne-Rhône-Alpes. It also draws on its own permanent artistic bodies: the orchestra, the vocal ensemble and choir school, the ballet company and the career development studio for young singers.
Featuring a diverse repertoire made up of original creations and rare works, as well as a commitment to social and environmental responsibility, the Opéra de Lyon operates as both a theatre and a cultural center, a place where artists, audiences and the creations themselves mix and mingle.
The Opéra de Lyon pursues a dual mission: it seeks to welcome all audiences while maintaining artistic excellence. To achieve this, for several years it has been implementing projects aimed at both promoting art and breaking down social and geographic barriers to ensure that art and artistic work are accessible to all.
Photo : Opéra de Lyon 2019 © Patrick Tourneboeuf
Read more