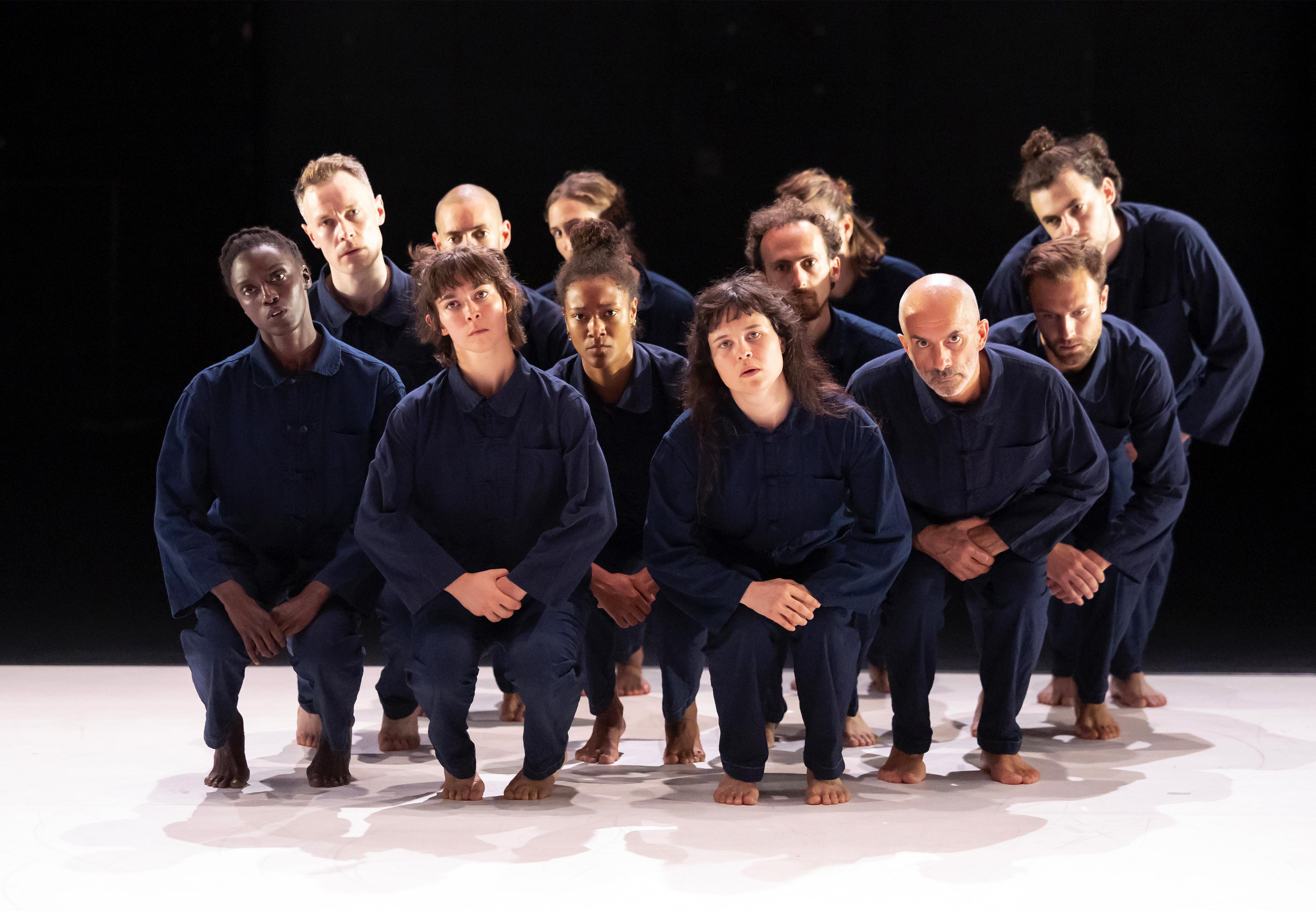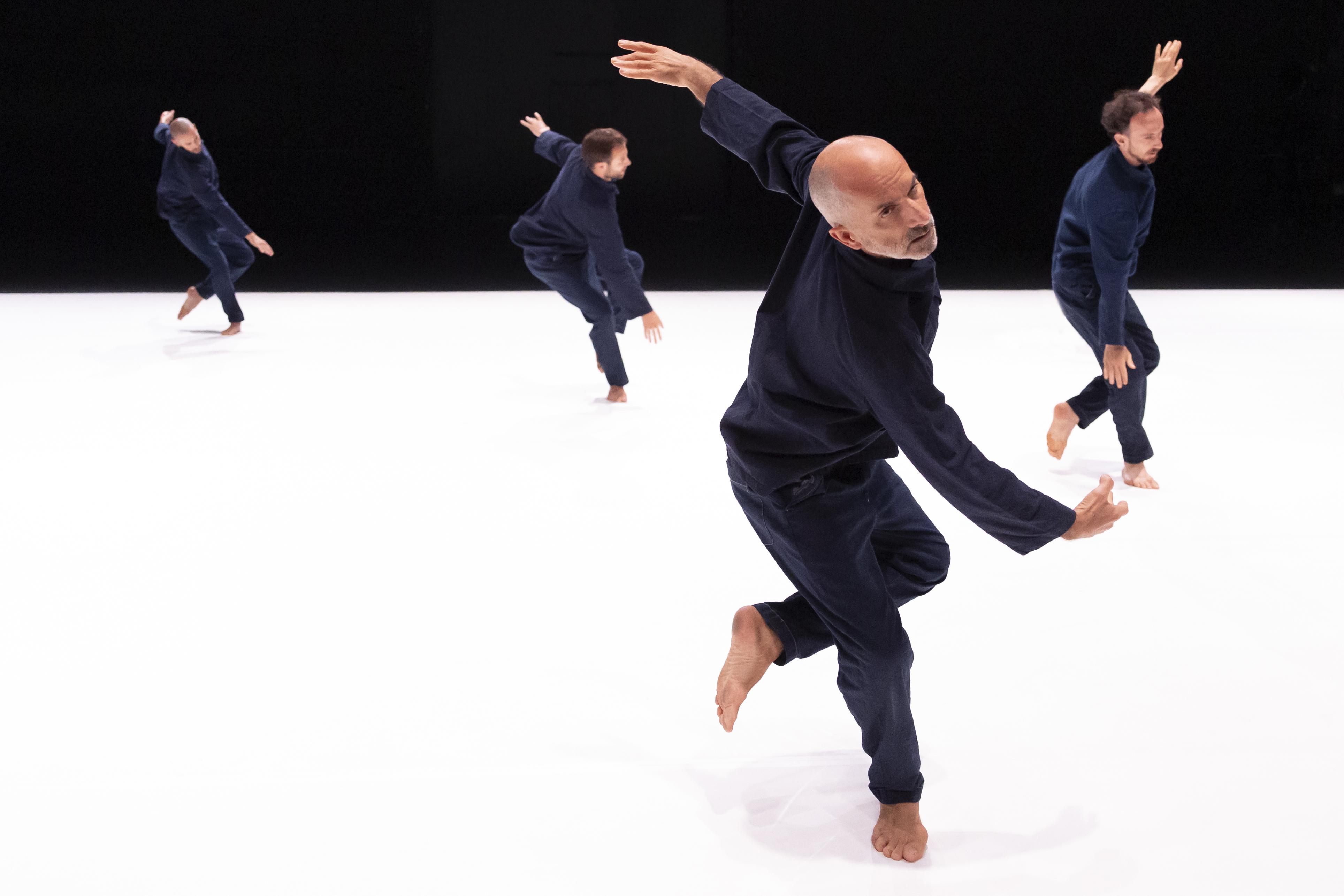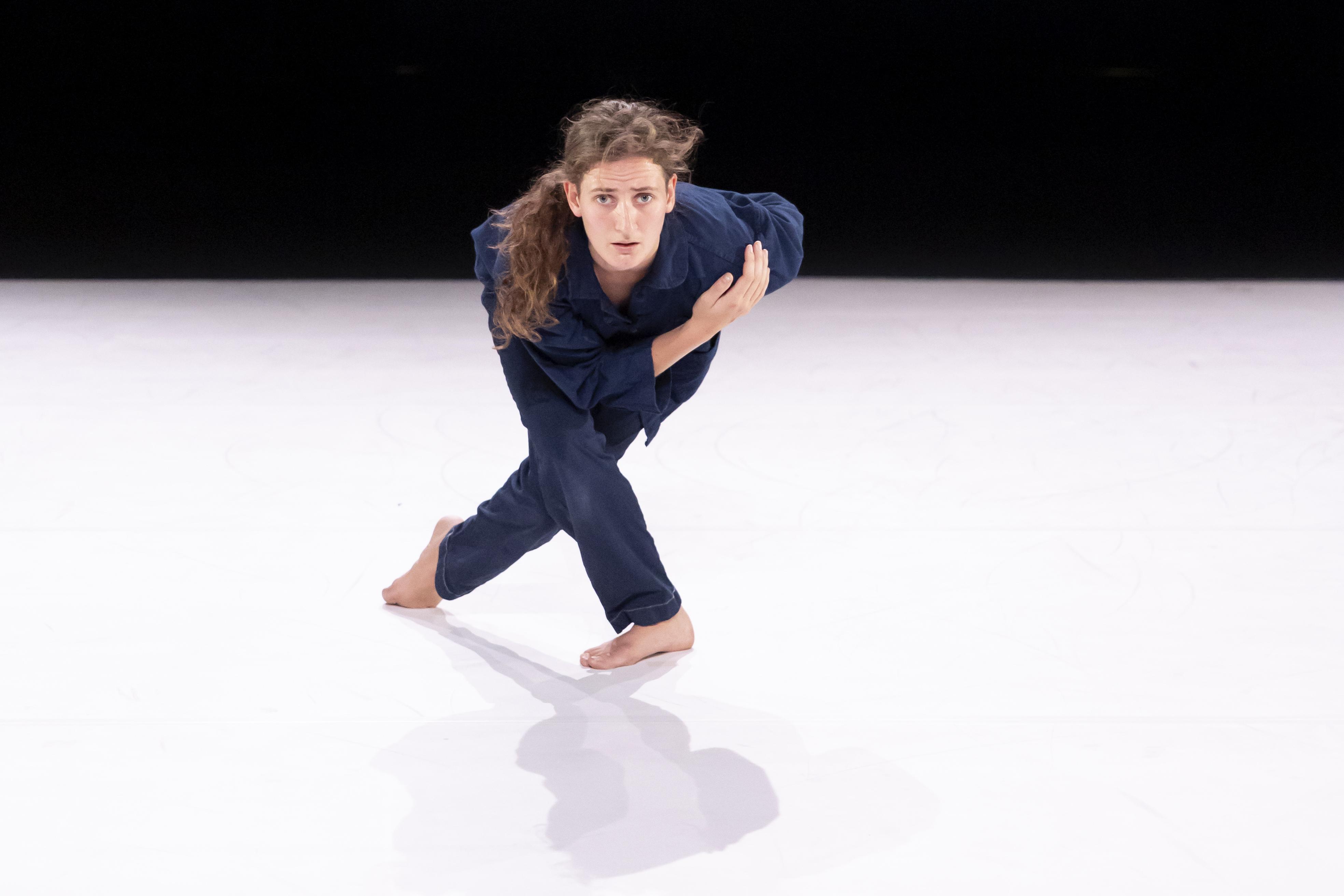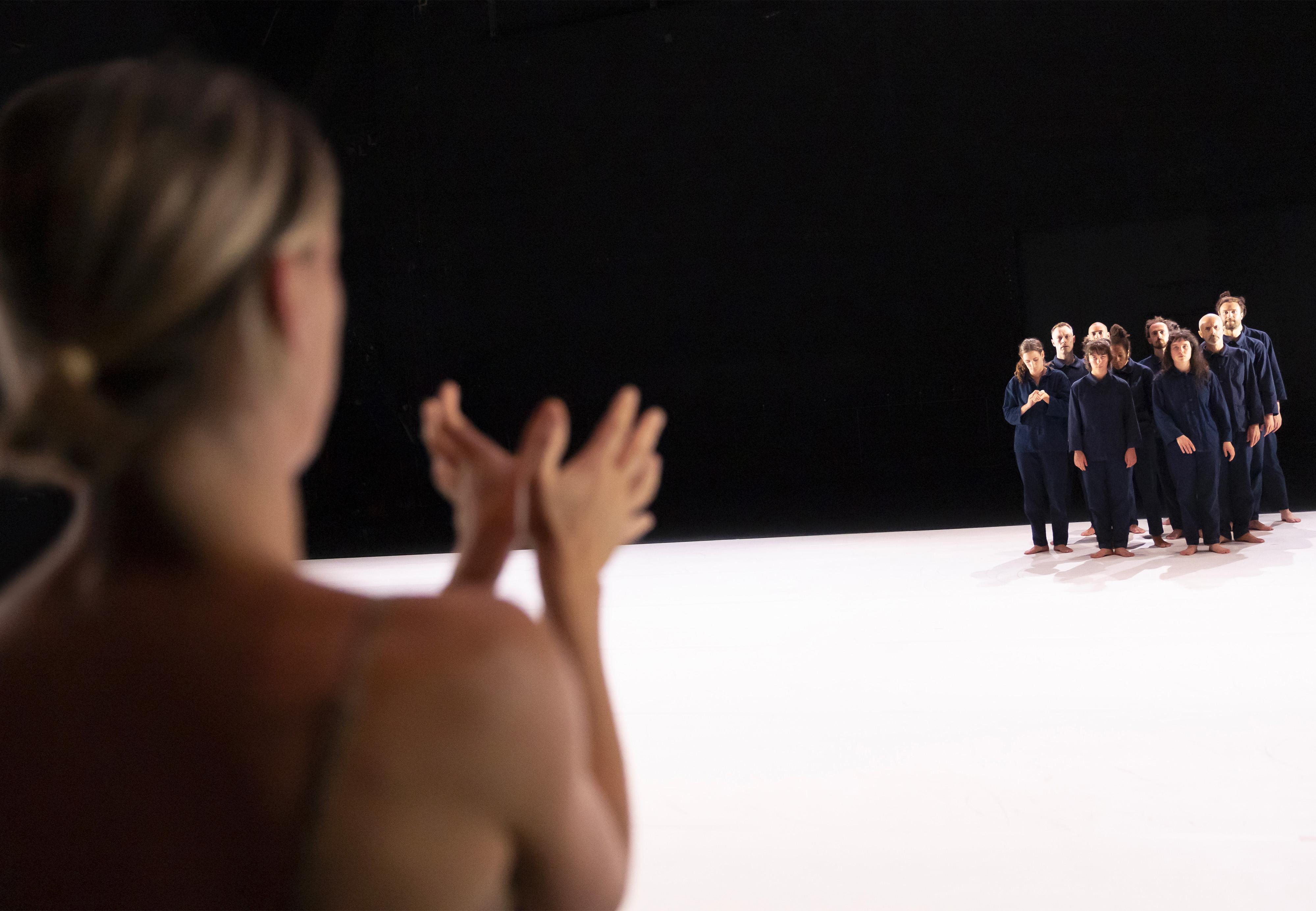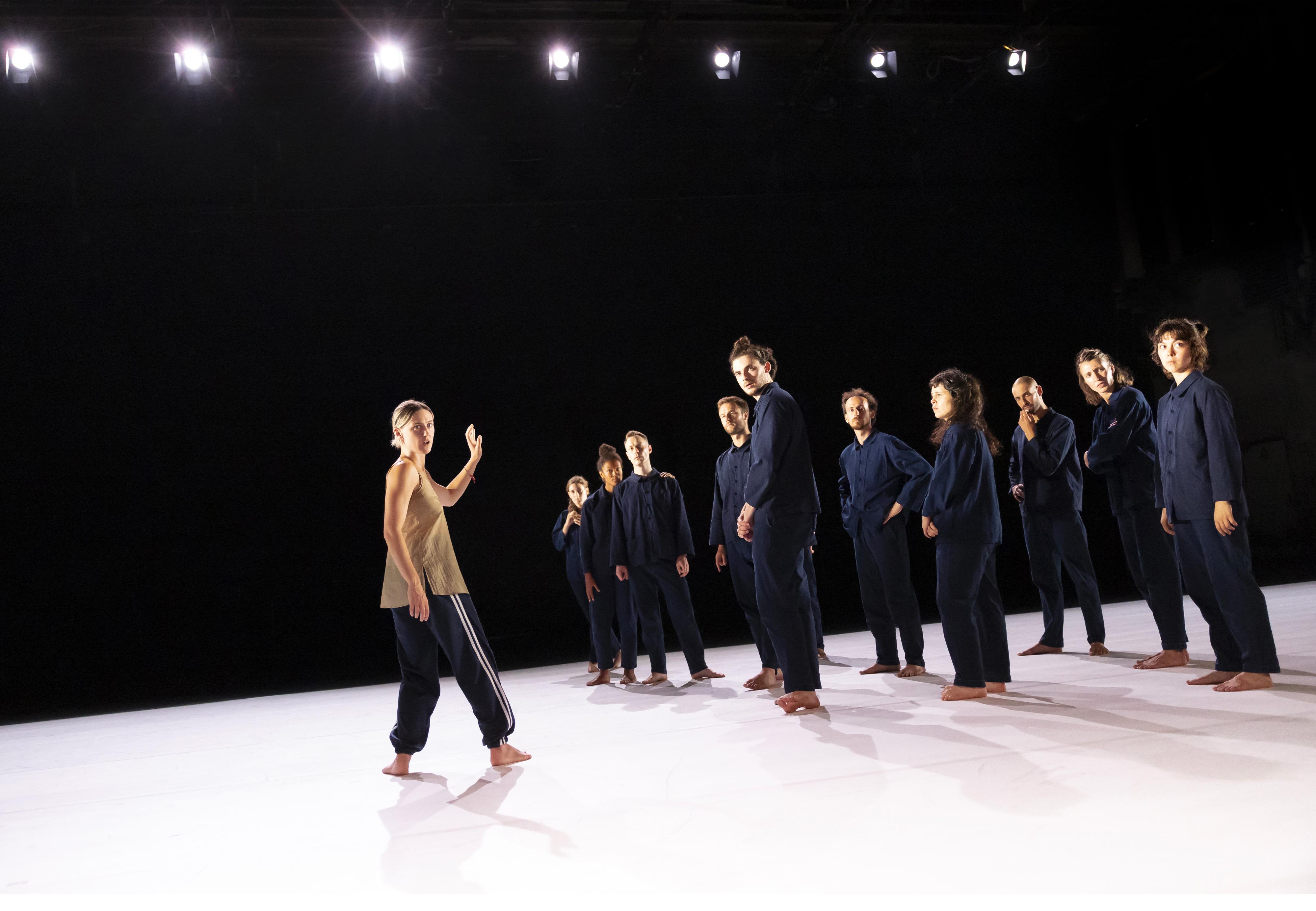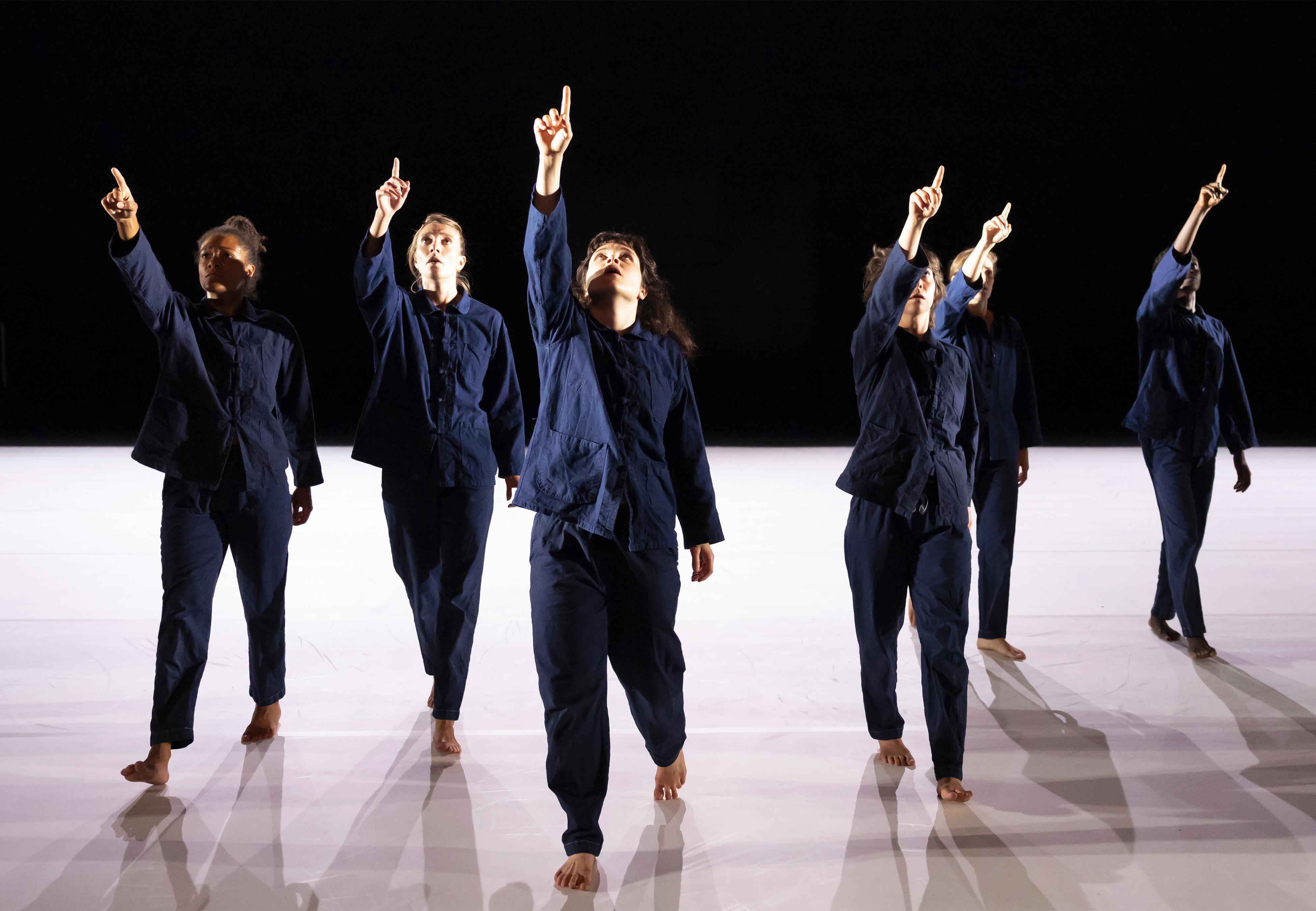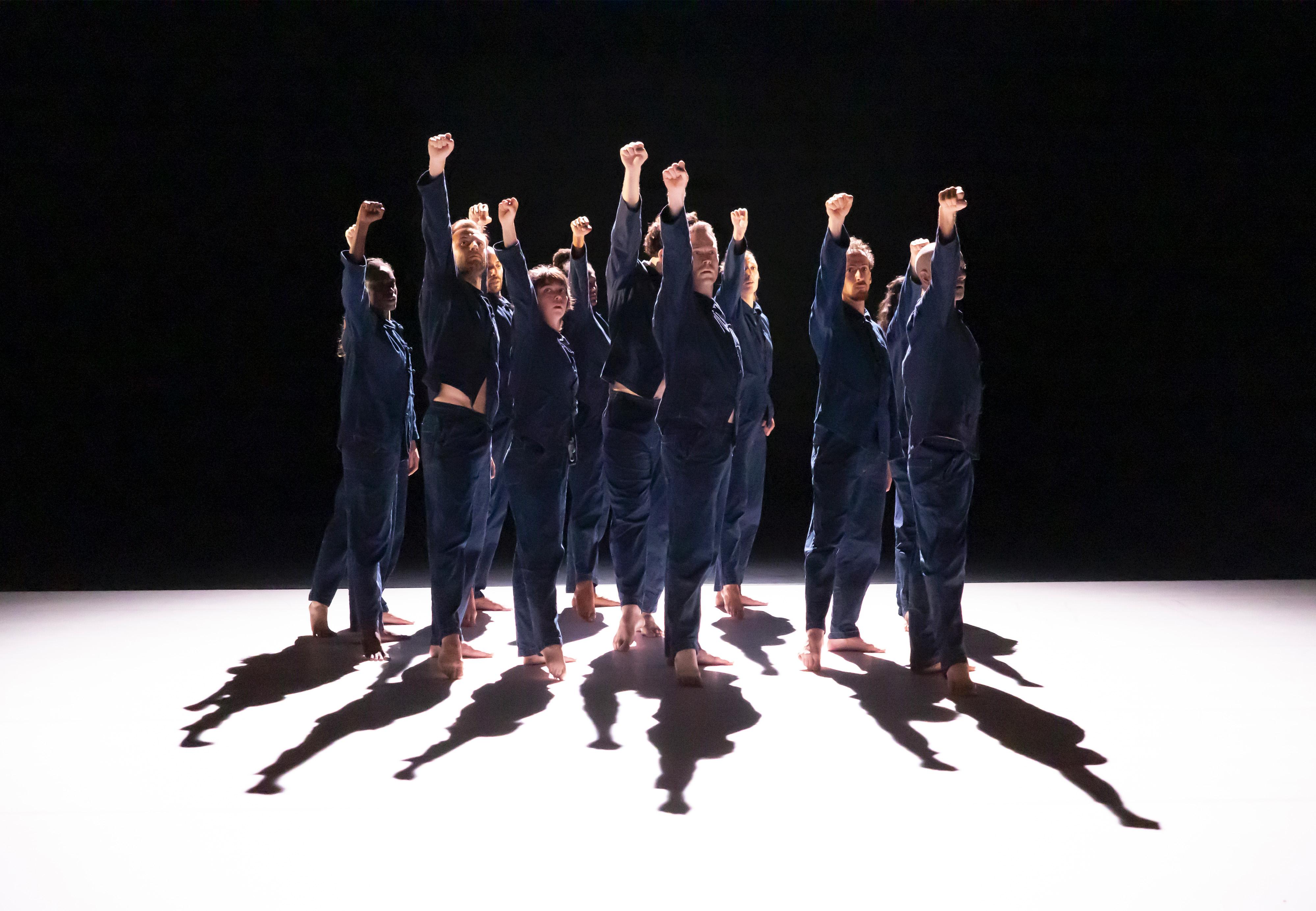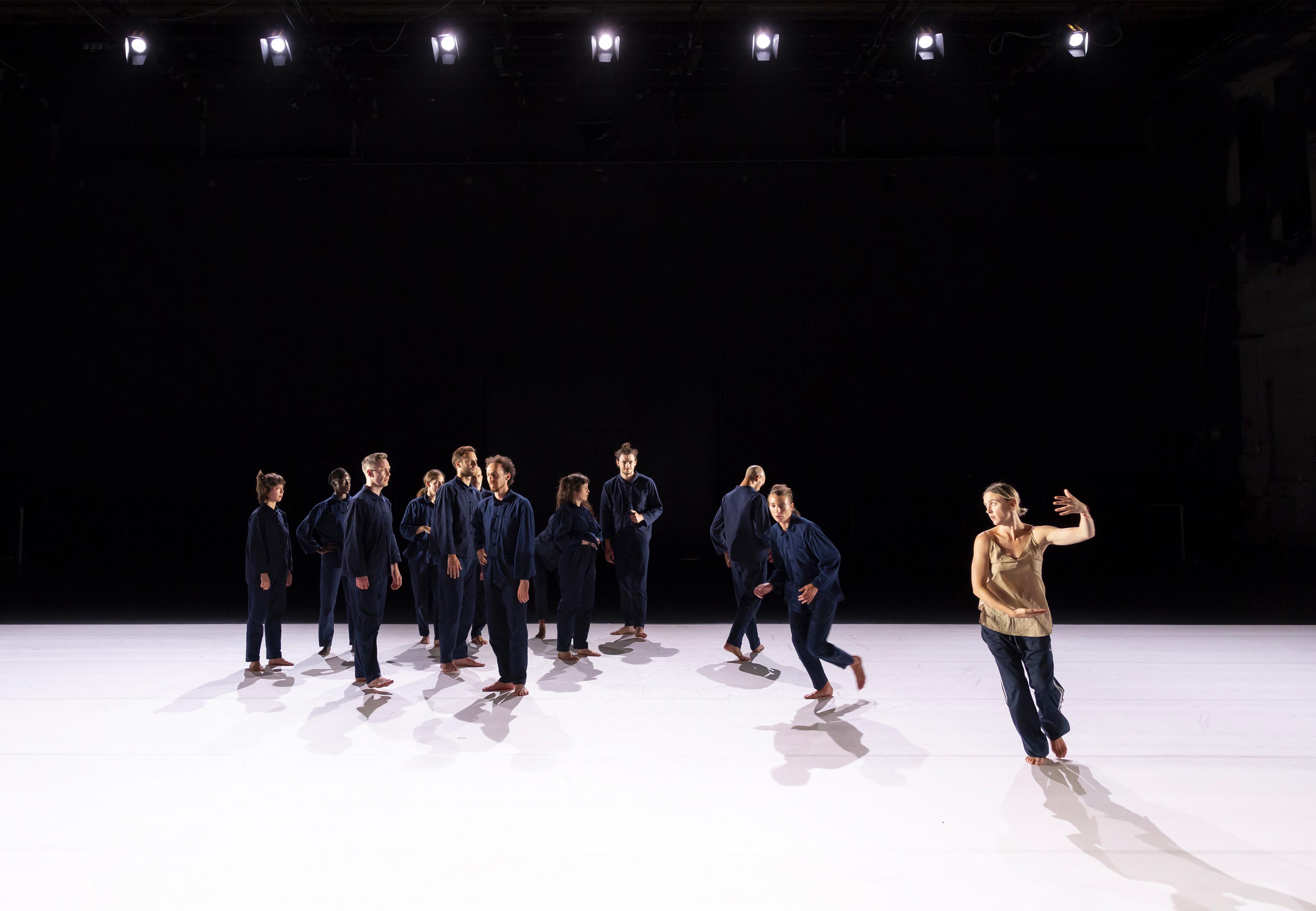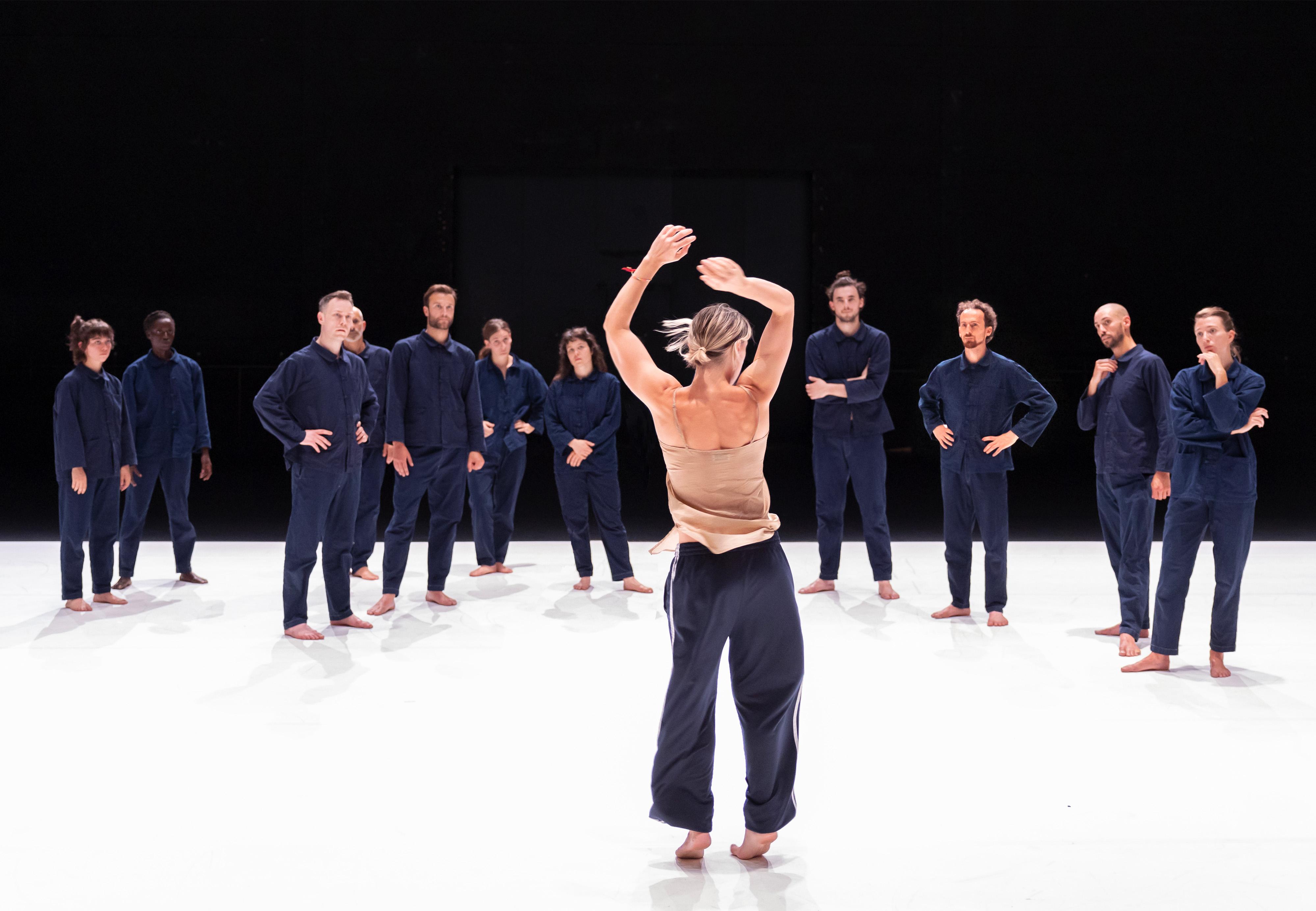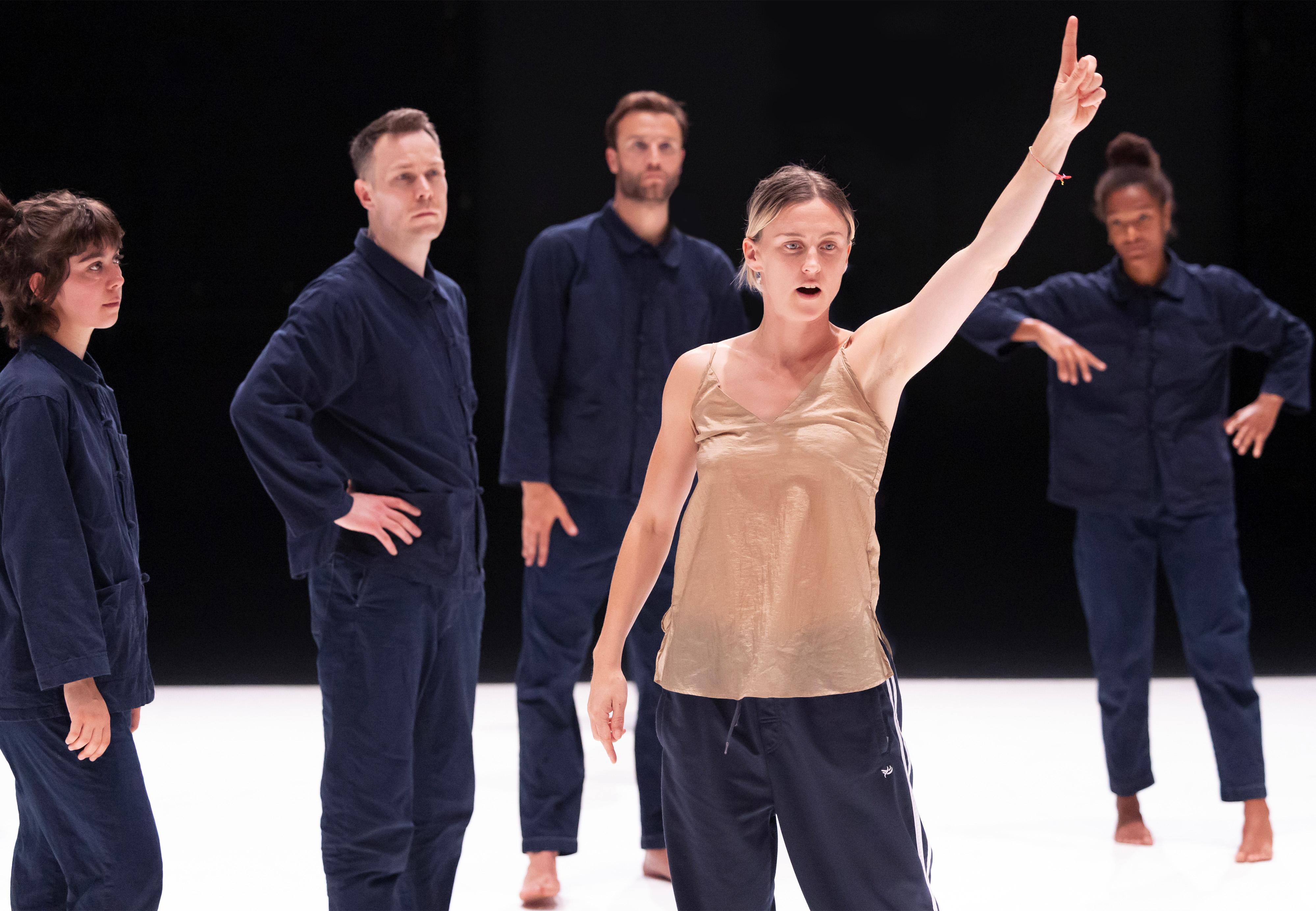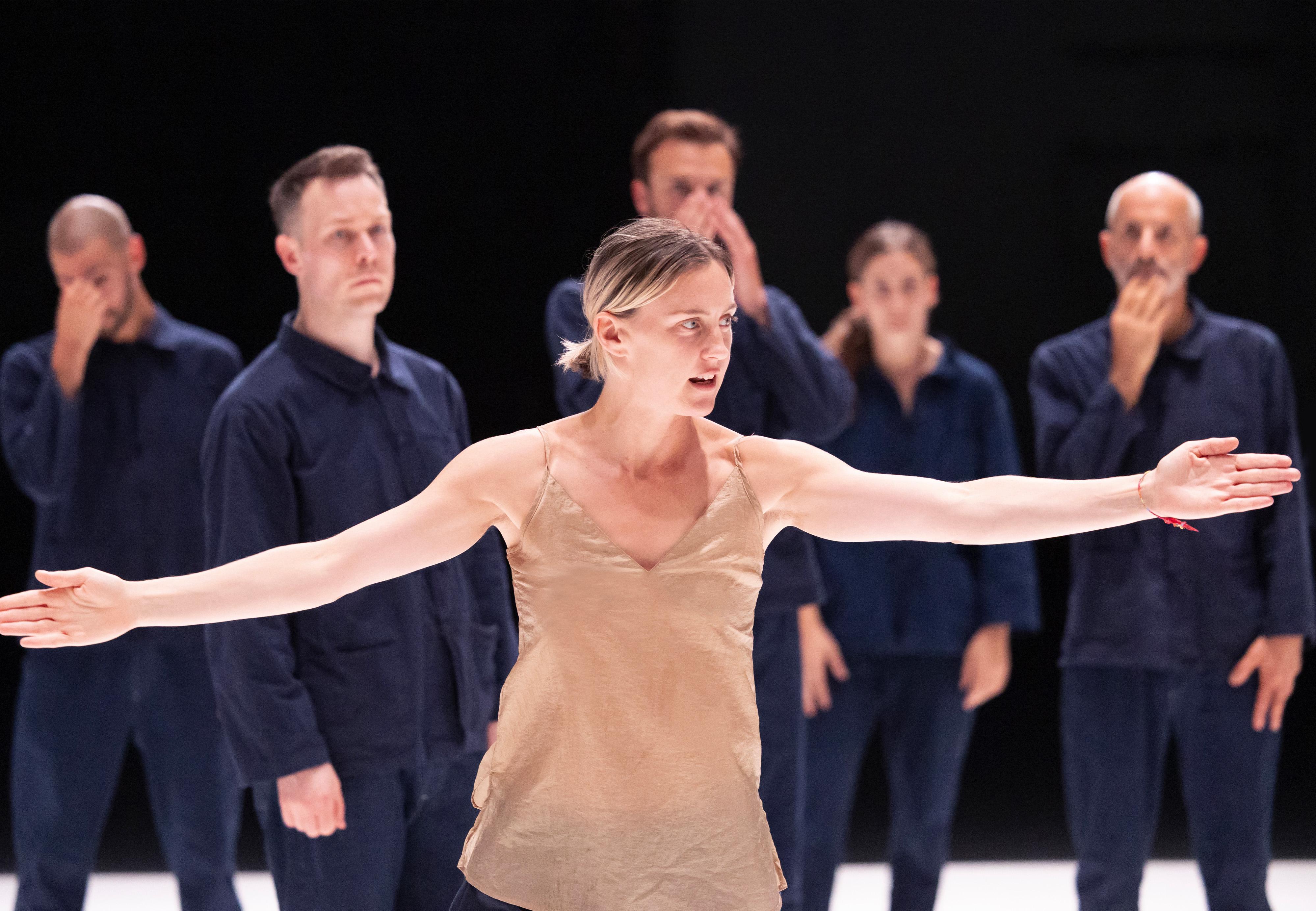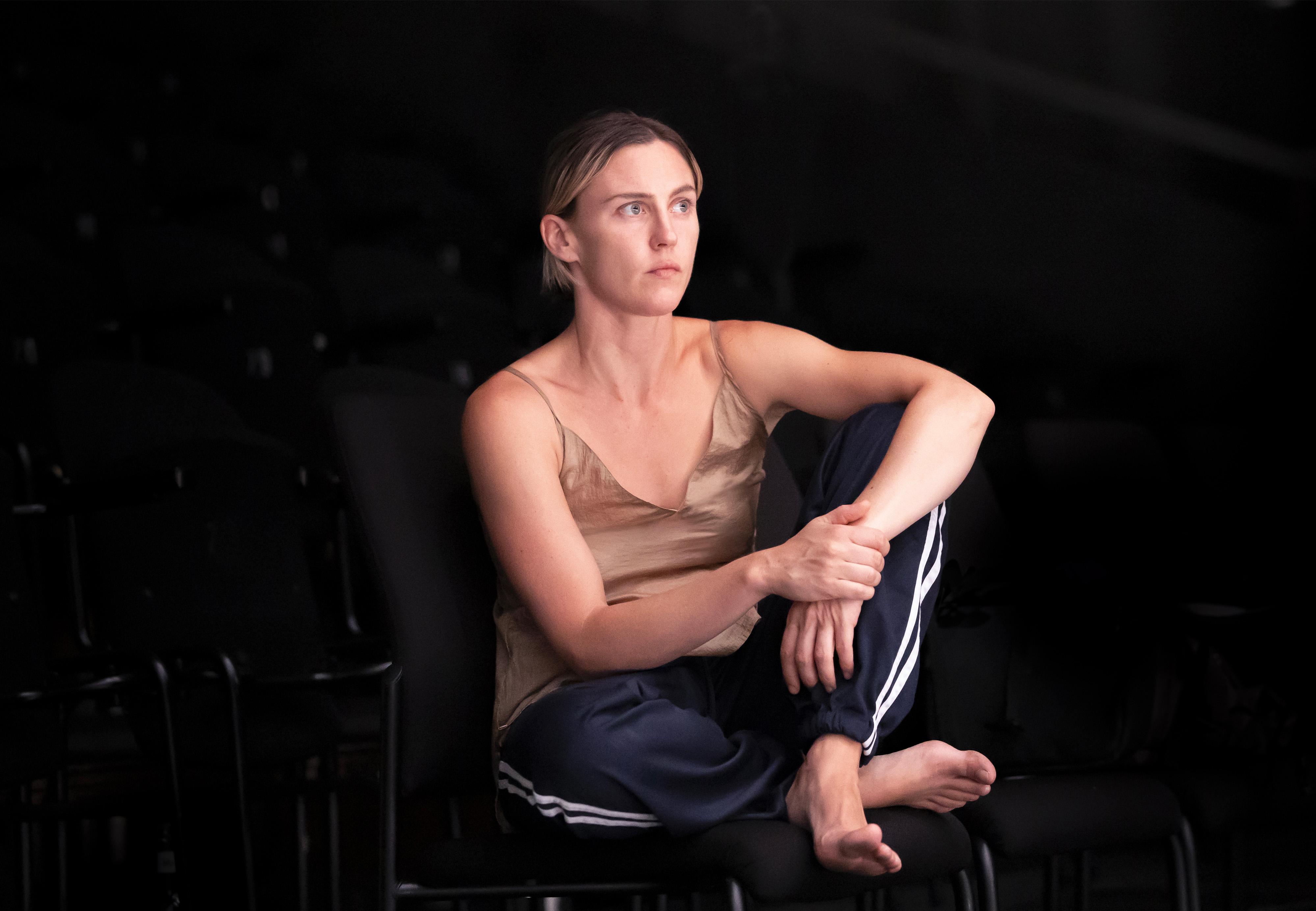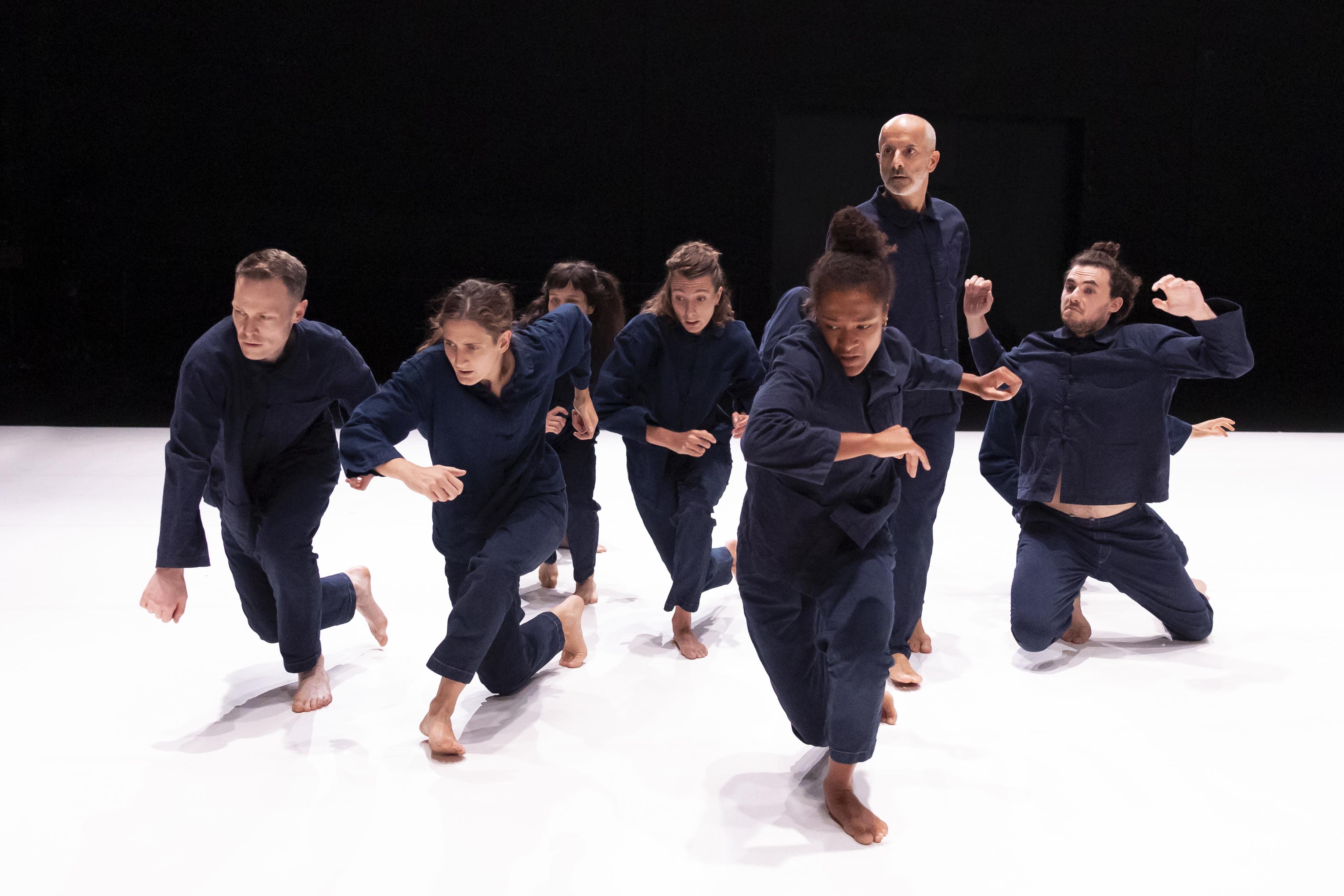 Behind the scenes of Navy Blue, with Oona Doherty
In August, Oona Doherty unveiled her most ambitious work yet. In the weeks leading up to the premiere of Navy Blue at Kampnagel in Hamburg, the rising Northern Irish choreographer, who has been hailed internationally for her visceral sensibility and was awarded the Silver Lion at the 2021 Venice Dance Biennale, kept her vision for the piece under wraps. Photographer Sinje Hasheider was one of the few people allowed to watch Doherty at work with her 12 dancers.
Through the eyes of Sinje Hasheider, photographer
I can still picture the exact moment I saw Oona Doherty for the first time. Sitting in the warm shadows of Kampnagel Theater, she was reserved and thoughtful, talking to her manager Gabrielle with a homemade cigarette in her fingers. With her bright skin and glacier blue eyes, she looked luminous. She was wearing a candy red jacket, and I thought I'd like to have the opportunity to take a portrait of her. I liked the contrariness of her charisma: she looked graceful, almost vulnerable, and at the same time powerful and purposeful. She struck me as a person who knows what she wants. Later on, she decided against my wish to portray her. She wanted the focus exclusively on the dancers, not on herself.
In front of the stage and then on it, I noticed her concentration and absorption. The dancers seemed patient and inspired by her suggestions; when Oona danced, everybody was suddenly magnetized.
That evening, I had to work my camera to the limit, even though I had with me one of the newest and most efficient mirrorless cameras available today. The reason? It was dark. Very dark. The dancers' movements were slow and flowing at times, only to become giddy, fleeting and so quick that my eyes could barely follow them.
I immediately liked the white floor Doherty chose for Navy Blue. I tried to photograph frontally to keep the focus on the center, not on the busy background. The black backdrop proved perfect to concentrate on the dancers' faces, and I became fascinated. Every single face felt special; Oona must have a good eye when she selects performers. Their faces were at once strong and fragile, like the choreographer herself.
It's been almost four weeks now since I took these images of Navy Blue, but I can still describe every single dancer: their expressions were so striking, their way of moving so emotionally charged. A racing, whirling energy emanated from the group, along with a sense that they were fighting for survival. Sometimes all love seemed to be lost, only for them to return to it, their arms open, holding each other.
Navy Blue
choreography OOna Doherty
22.09 > 1.10.2022 Chaillot Théâtre national de la danse, Paris
18 & 19.11.2022 La Pavillon noir, CCN d'Aix-en-Provence
22 & 23.11.2022 MC2, Grenoble
26.11.2022 Le Volcan, Le Havre
oonadohertyweb.com 
---