Training Diaspora Africa | Module 1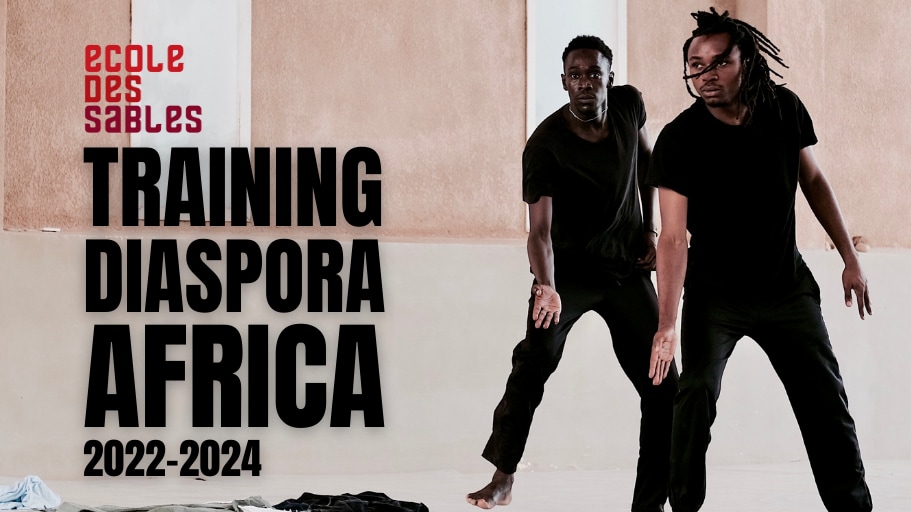 In 2022, Dance Reflections by Van Cleef & Arpels is supporting the École des Sables for the first module of training diaspora Africa.
The training consists of three series of 10-week programs for dancers from Africa, its diaspora, and the Caribbean. The sessions are guided by teachers and artists working internationally, offering a contemporary practice rooted in a language specific to Africa and its diaspora.
The training aims to promote the development of the participant, and also to initiate a permanent dialogue between those living in and outside of Africa, each of whom have knowledge to pass on or to discover. The dancers work both contemporary and traditional repertoire rooted in African and diaspora cultures.
The first module, "Where is the Black Dancing Body?" proposes a technical training program to develop the black dancer's body and its control. It also questions what the black body represents in the world of dance, in order to give it an existence and make it more visible.
From May 9th to July 15th, 18 African dancers and dancers from the African diaspora from 12 different countries worked on the art of movement, as well as voice and performance in various spaces: in studios, amidst nature, in public spaces, or in an art gallery.
Photo : © Mascha Tielemans