Calico Mingling, Katema, Reclining Rondo, Particular Reel
Lucinda Childs
Ruth Childs
Choreographer

Duration

60 min
In 2022, Dance Reflections by Van Cleef & Arpels presents Ruth Childs' re-creation of four Lucinda Childs' pieces in collaboration with the Royal Opera House as part of the first Dance Reflections by Van Cleef & Arpels Festival in London.
In 2015, choreographer Lucinda Childs passed down three of her iconic solos from the 1960s to her niece, Ruth Childs. This initial artistic encounter led to the reprise of Pastime (1963), Carnation (1964) and Museum Piece (1965). 
Two years after this first successful collaboration, Ruth Childs continues to breathe new life into her aunt's choreographies through a second selection of performances originally created in the 1970s: Particular Reel (1973), Calico Mingling (1973), Reclining Rondo (1975) and Katema (1978). These works embody three cornerstones of the creative process espoused by the pioneer of post-modern dance: use of a score, a spatial itinerary and rhythm established without music. This new programme focuses on the choreographer's aesthetic transition leading up to the 1979 creation of her now famous show, Dance. 
Photo : © Mehdi Benkler
Ruth Childs
Dancer and performer Ruth Childs was born in 1984 in London and grew up in the United States, where she studied music and classical and contemporary dance. In 2003, Childs moved to Geneva to finish her dance training at the Ballet Junior de Genève. From there, she went on to collaborate with several internationally renowned choreographers and directors, including Foofwa d'Imobilité, La Ribot, Gilles Jobin, Massimo Furlan, Marco Berrettini, and Yasmine Hugonnet. Since 2015, she is also working on a re-creation project of the early works of her aunt, the American choreographer Lucinda Childs.
In 2014, she founded the company Scarlett's to incorporate dance, performance, film and music into her personal work and to collaborate with Stephane Vecchione on a new musical project titled Scarlett's Fall. In 2016, the Canton of Geneva offered Childs a 6-month research residency in Berlin.
In 2018, in collaboration with Stéphane Vecchione, she released her first stage piece The Goldfish and the Inner Tube followed by a solo piece, fantasia, in 2019 at the ADC, Genève. Ruth Childs is currently working on her new creation Blast! for autumn 2022 and is one of the artists associated with Arsenic – centre d'art scénique contemporain de Lausanne.
Photo : Ruth Childs © Georges Cabrera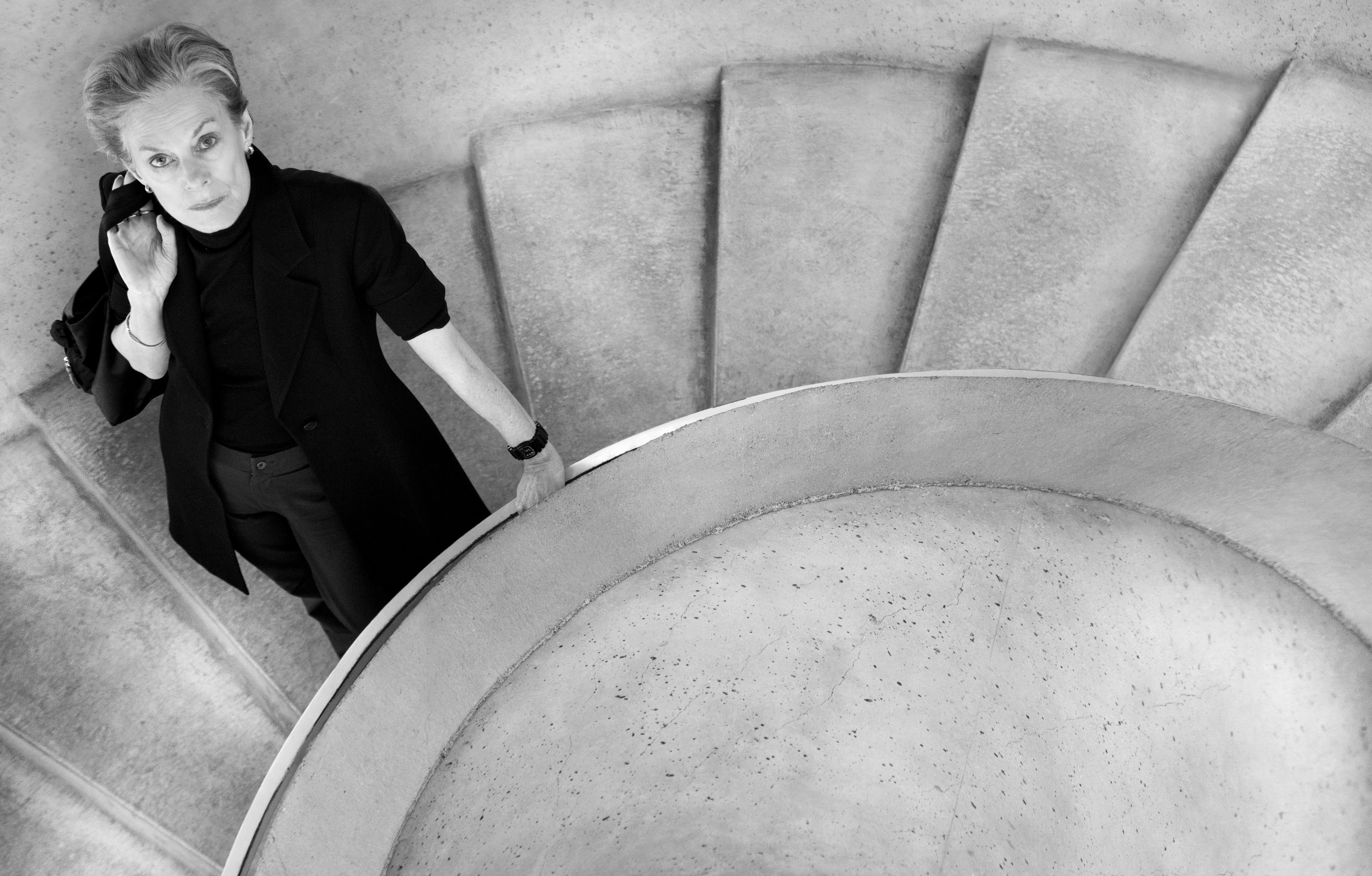 Lucinda Childs
In 2021, Dance Reflections by Van Cleef & Arpels is supporting choreographer Lucinda Childs' work BACH 6 SOLO in collaboration with Robert Wilson. This work, along with the reprise of I was sitting on my patio…, is presented as part of the 50th Festival d'Automne à Paris, co-produced by the Théâtre de la Ville.
View profile