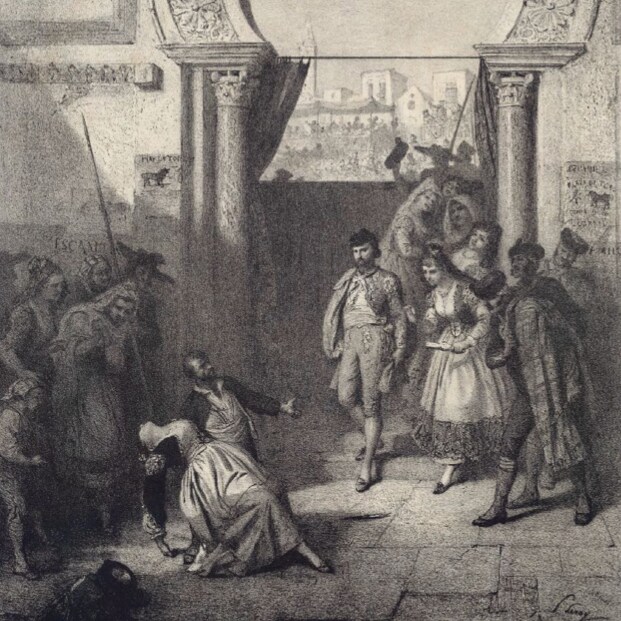 Choreographer

François Gremaud

Duration

120 min
En 2023, Dance Reflections by Van Cleef & Arpels apporte son soutien à La Bâtie – Festival de Genève pour la présentation de Carmen. de François Gremaud.
François Gremaud warned us: his trilogy would conclude with an opera, the hero would be a woman and it would not end well. Like Phèdre ! and Giselle…, the first two parts of this triptych by the Bernese director, Carmen. is a solo piece. His writing adapts the libretto by Henri Meilhac and Ludovic Halévy and draws inspiration from the singer of the bands Moriarty and Birds on a Wire, Rosemary Standley. Rosemary, like the plant of love for the Greeks and of death for the Romans. As soon as the performance begins, the die is cast. Along with the five musicians who accompany her on the stage in Carouge, the singer gives body and voice to the feverish characters of Georges Bizet's opera, and to her astonished audience on the evening of the premiere, a certain March 3, 1875. Here is Carmen. in all its glory.
Photo: © Prudent-Louis Leray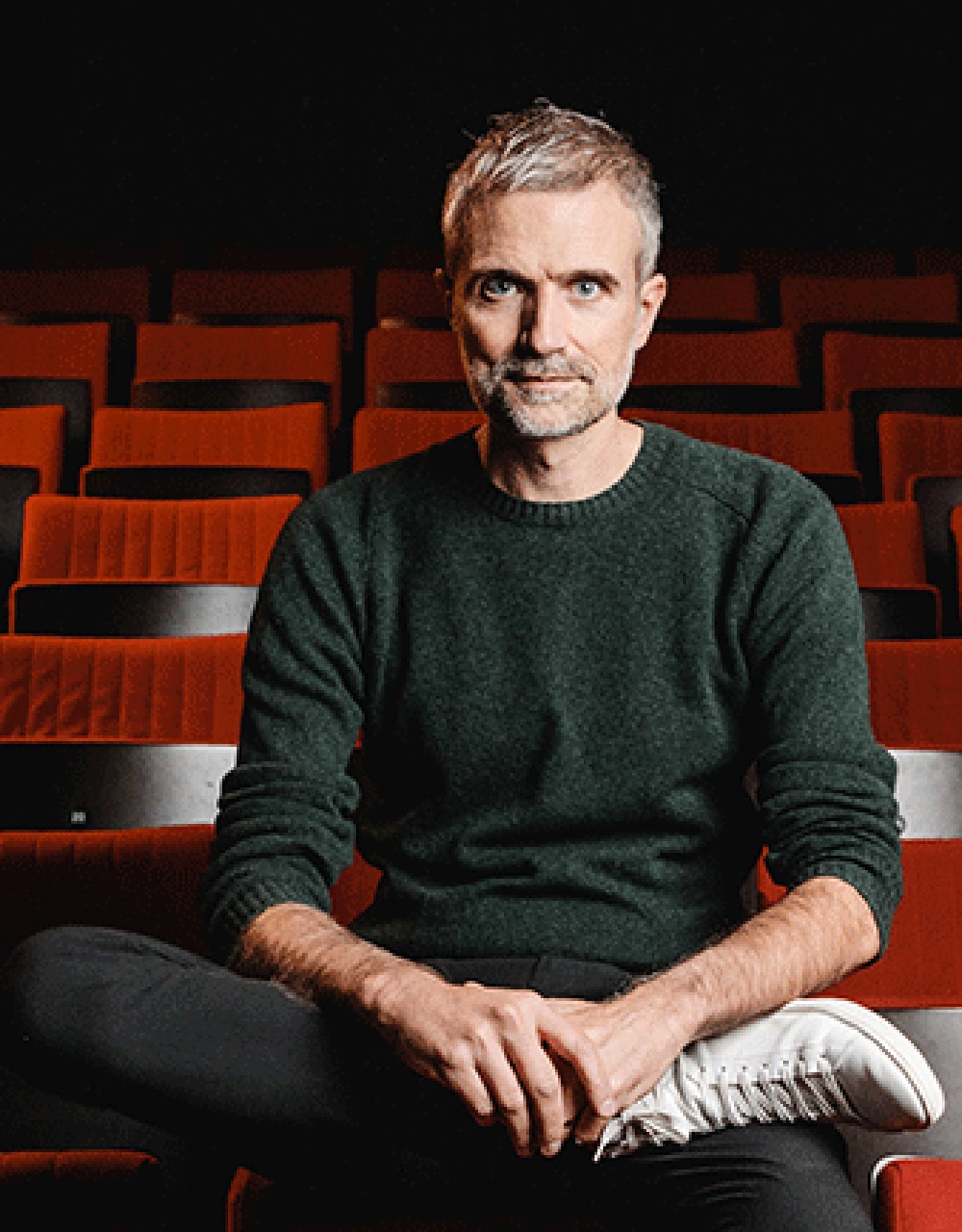 François Gremaud
Born in 1975 in Bern, Switzerland, François Gremaud studied at the École cantonale d'Arts de Lausanne (ECAL) before training as a director at the Institut national supérieur des arts du spectacle (INSAS) in Brussels. With Michaël Monney in 2005, Gremaud co-founded 2b company, the association with which he presented his first creation, My Way. In 2009, his show Simone, two, three, four marks his first collaboration with the visual artist, Denis Savary, as well as with the actors Pierre Mifsud, Catherine Büchi and Léa Pohlhammer. Gremaud wrote and directed Phèdre ! in 2017, based on Jean Racine's eponymous play. Performed by the actor Romain Daroles, this show featured at the 2019 Festival d'Avignon. In 2018, Gremaud co-writes and co-performs Partition(s) with Victor Lenoble, with whom he also created Pièce sans acteur(s) in 2020. When between theatrical projects, Gremaud composes minimalist or festive songs and is a regularly teacher in both the Bachelor's program, for actors, and the Master's program, for directors. He also contributes to Continuing Education and Research & Development programs at the Haute École des Arts de la Scène La Manufacture in Lausanne. François Gremaud is the winner of the 2019 Swiss Theater Awards.
Photo: © Niels Ackermann