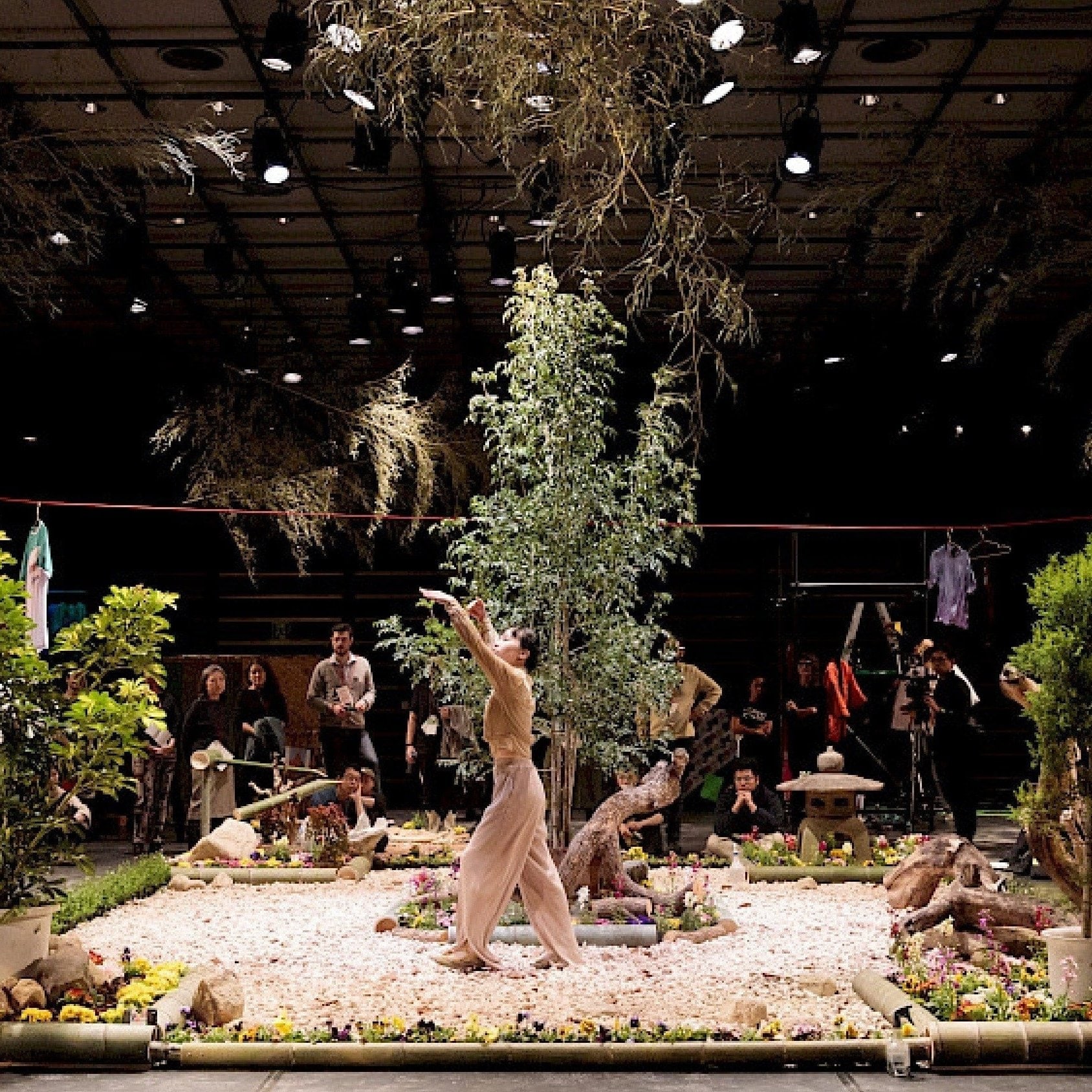 In 2021, Dance Reflections by Van Cleef & Arpels is supporting Parades for FIAC, a performance program presented as part of the International Contemporary Art Fair in Paris.
For her most recent creation, Freeway Dance, Ayaka Nakama asked her loved ones, all residents of the city of Kyoto – her neighbour, father, or friends – to talk about their first memories of dance. Based on these discussions, the artist imagines a choreography in which she reconstitutes with her own body the movements from the others' past. Ayaka Nakama performs this dance in a garden, which she shares with the public. The stage of the Grande Salle is transformed into a surprising and lush microcosm of plant life, in which she allows the audience inhabitual freedoms for a theatre context: they can walk about, sit, swing, or read. This kind of freedom, captured and expressed through dance, gives rise to original encounters between individuals, past and present, nature and culture.
Prior to each performance, the audience receives an email requesting them to send a song associated with a memory of dance, or a car journey. Based on the principle of transmission, the dances are performed according to people's memories brought together in the piece.
Ayaka Nakama is a dancer based in Kobe, Japan. Born in 1992. Trained at Rambert School of Ballet and Contemporary dance (London) before continuing her studies as a scholarship student at dB Academy (Kobe). After graduating with Dancer Award, she has worked with Mika Kurosawa, Reina Kimura, Toshiki Okada (chelfitsch), contact Gonzo and many others. She also make her own work. In 2018 she became an associate artist of DANCE BOX.
Photo : ©Hideto Maezawa
Read more