Dana Gingras / Animals of Distinction
Choreographer

Dana Gingras

Duration

70 min
In 2023, Dance Reflections by Van Cleef & Arpels is supporting The Arts Center at NYU Abu Dhabi for the presentation of FRONTERA by Dana Gingras.
A visually stunning spectacle of propulsive dance, powerful live post-rock, and dazzling lighting. In FRONTERA, choreographer Dana Gingras explores spaces of inclusion and exclusion, tackling borders as boundaries between the public and private realms. Animals of Distinction's nine dancers — their bodies mapped in high resolution, their destinies unresolved — contend with the ideas of 'a real or imaginary dividing line' and the extreme limits of understanding. United Visual Artists creates a spectacular world of light. Paired with Fly Pan Am's live, gripping, post-rock beats and field recordings by Godspeed You! Black Emperor's Dave Bryant, they form a dynamic, visual conversation between choreography, architecture, and sound. In an era of accelerated climate change, mass migration and corporate surveillance, the human body has never been rendered so visible, subject to increasingly invasive forms of oversight and processing. What space remains for the unruly, ungovernable body?
Photo: © Yannick Grandmont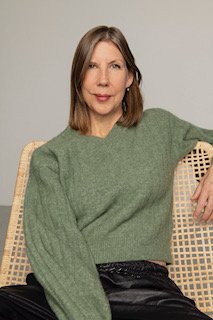 Dana Gingras
Dana Gingras is a choreographer, filmmaker, performer and teacher. Her 30-year career has moved across mediums and artistic practices and has established her as a game-changing, boundary-pushing artist. Through Animals of Distinction (AOD), established in 2006 and based in Montreal, she has fostered the creation of cutting-edge works with innovative collaborations. Dana was awarded the long-term artist residency at Centre Creation O Vertigo from 2017-2019 which produced Frontera, a collaboration with United Visual Artists and Fly Pan Am.
In 2023, AOD also premiered two new productions, Mountains are Mountains at Agora de la Danse Montreal, and Interoception with Marie Davidson at the Ypsigrock Festival in Sicily.
Dana Gingras is an associate artist of the National Arts Centre of Canada.