Partner of
The Arts Center at NYU Abu Dhabi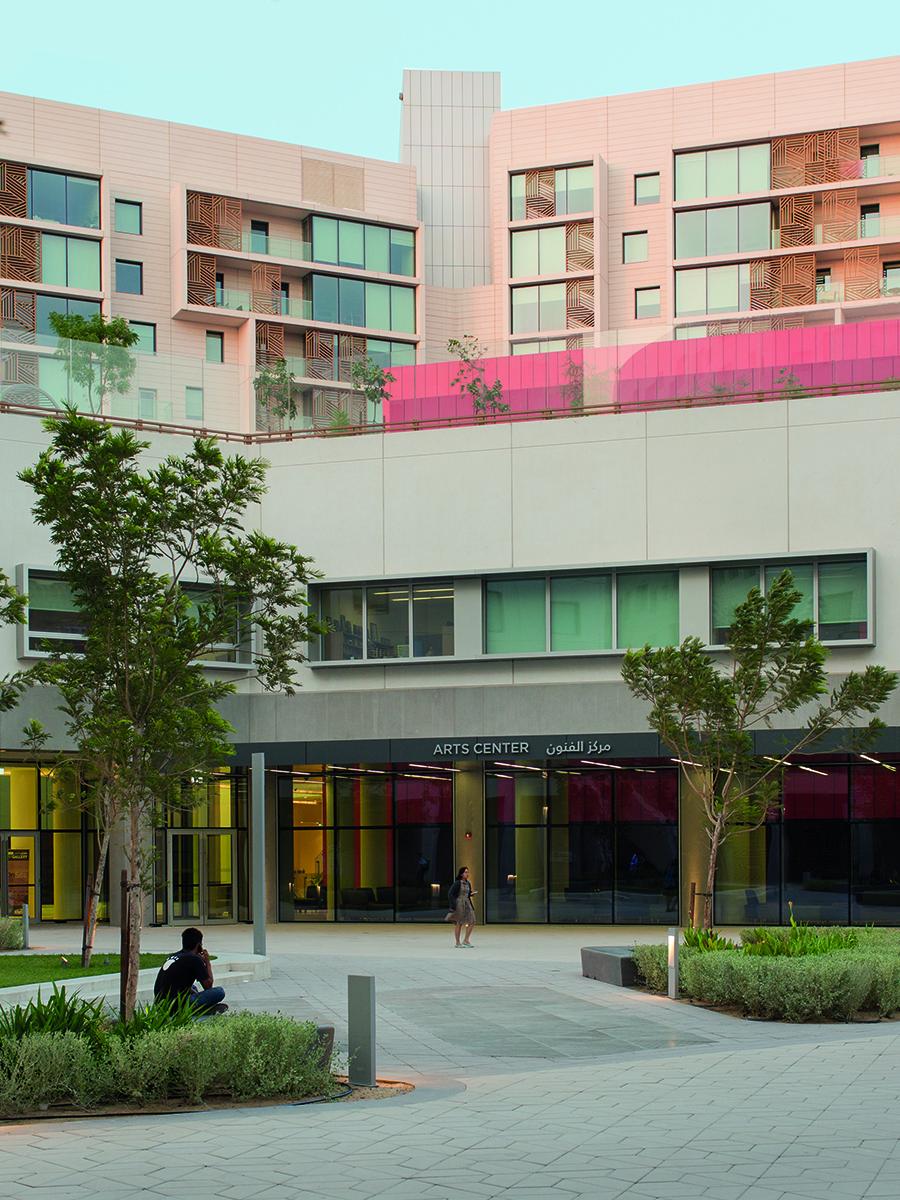 In 2023, Dance Reflections by Van Cleef & Arpels is supporting The Arts Center at NYU Abu Dhabi for the presentation of 5 shows for the season 23-24.
Showcasing music, theater, dance, film, poetry, family programs, and interdisciplinary performances that defy definition, The Arts Center at NYU Abu Dhabi presents distinguished professional artists from around the world alongside student, faculty, and community productions.
As a place that both presents and develops work, The Arts Center is a vibrant laboratory for performance that fosters a dynamic relationship between the arts, scholarship, and the community.
Located on the NYU Abu Dhabi campus, The Arts Center presents the University with compelling programming that connects to the curriculum, using the arts to illuminate and enliven the scholarly pursuits of students and faculty. The Arts Center creates a dynamic space for research and investigation, encouraging the active pursuit of knowledge for audiences as well as visiting artists. Excellence, collaboration, creativity, accessibility, innovation, respect, and understanding are The Arts Center's core values, striving to be a beacon on the international arts landscape, firmly rooted in the region but with a global reach.
Photo : © The Arts Center at NYU Abu Dhabi
About NYU Abu Dhabi
NYU Abu Dhabi is the first comprehensive liberal arts and science campus in the Middle East to be operated abroad by a major American research university. NYU Abu Dhabi has integrated a highly selective liberal arts, engineering and science curriculum with a world center for advanced research and scholarship enabling its students to succeed in an increasingly interdependent world and advance cooperation and progress on humanity's shared challenges. NYU Abu Dhabi's high-achieving students have come from more than 115 nations and speak over 115 languages. Together, NYU's campuses in New York, Abu Dhabi, and Shanghai form the backbone of a unique global university, giving faculty and students opportunities to experience varied learning environments and immersion in other cultures at one or more of the numerous study-abroad sites NYU maintains on six continents.
Read more