Set and Reset/Reset - Last Shelter
Choreographers

Trisha Brown, Jeanine Durning

Duration

64 min
In 2022, Dance Reflections by Van Cleef & Arpels is supporting the Arts Center at NYU Abu Dhabi for the presentation of Set and Reset/Reset and Last Shelter, by the Candoco Dance Company.
Intimacy, virtuosity, and precision embodied in movement by the world's foremost inclusive dance company. 
Candoco Dance Company presents a gripping double bill from two boundary-breaking choreographers in celebration of the different ways of seeing, of being, and of making art, putting us at the forefront of conversation around dance and disability. Bridging the mainstream and the experimental, the company's bold approach and powerful collaborations create distinctive performances and far-reaching learning experiences. 
Set and Reset/Reset by Trisha Brown
The evening begins with Set and Reset/Reset, a restaging of Trisha Brown's landmark choreography, which was titled Set and Reset (1983). See dancers move with dream-like fluidity to Laurie Anderson's driving score. Drawing from Brown's original set of instructions, line up, play with visibility and invisibility, keep to the periphery of the space, act on instinct, and keep it simple, the piece evolves in response to the dancers. Recreated in 2011, 2016, and 2021, Set and Reset/Reset is an example of a living legacy, an iteration of Brown's choreographic brilliance, in conversation with the impulses and instincts of the dancers you see today. 
Last Shelter by Jeanine Durning
In contrast, Jeanine Durning's Last Shelter explores the enduring human desire to build something together. Working with precise materials within variable scores, the piece unfolds uniquely for each performance - ever shifting, teetering at the edge of what could be, somewhere between individual agency and collective will. With rigor and care, the dancers surrender to and grapple with time, place, and fate, finding temporary balance in provisional structures and makeshift meanings. The choreography highlights the velocity and precision of each dancer's decision-making from moment to moment in this act of intimacy to witness the labor and desire of the dancer attending to themselves and one another, in their practice.
Photo : © Camilla Greenwell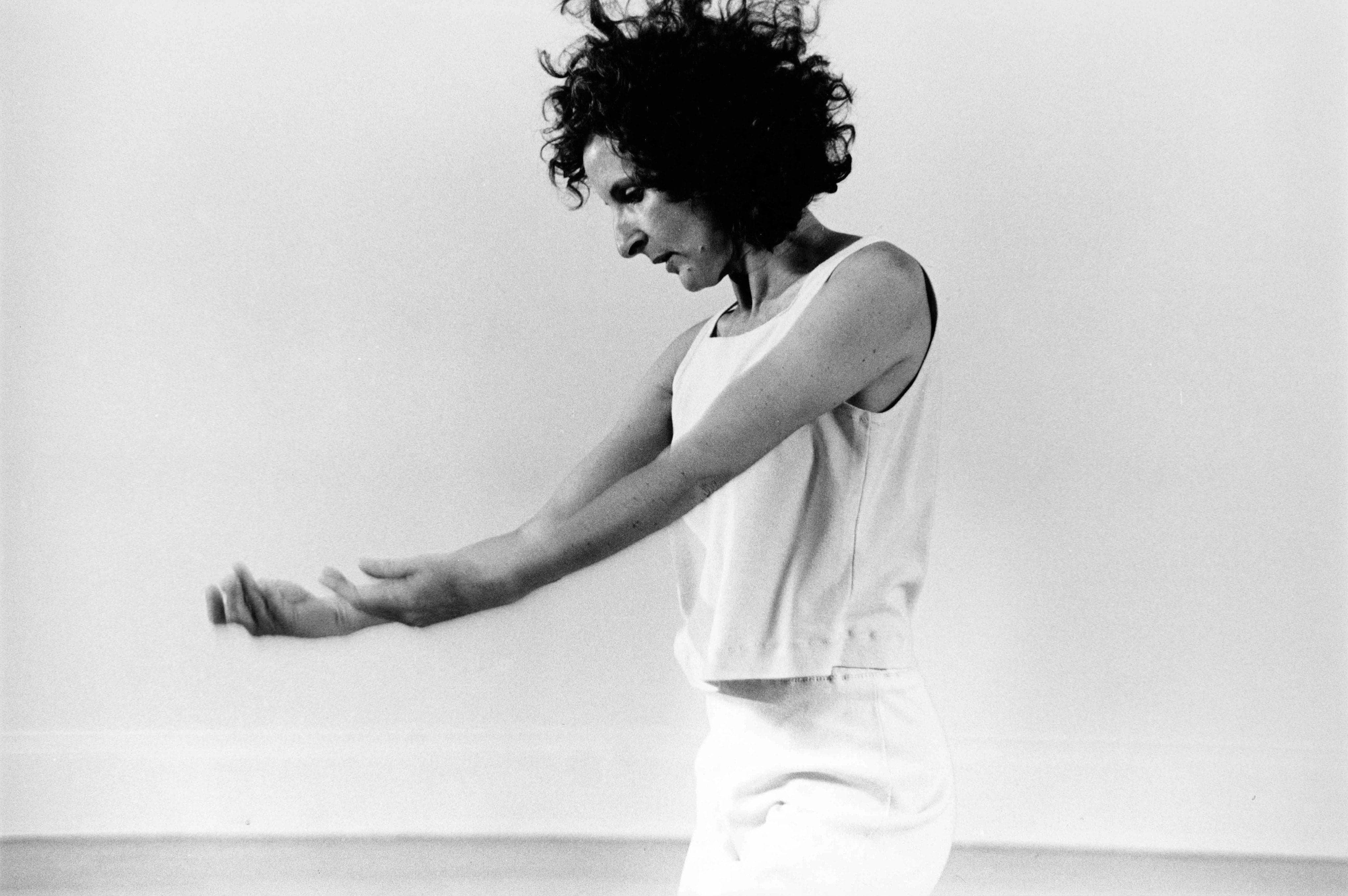 Trisha Brown
Trisha Brown (1936-2017) is considered one of the most inventive and influential dancers and choreographers of the second half of the 20th century. She founded her dance company in 1970. In doing so, she embarked on a 40-year odyssey along the many paths of contemporary dance, marked by improvisation and experimentation, pushing back the limits of the body and appropriating unexpected urban and natural spaces (rooftops, walls, galleries, etc.). A creator of more than 100 choreographies and six operas, she was also a visual artist, collaborating over the years with innovative artists including Robert Rauschenberg and Laurie Anderson. 
Photo : Trisha Brown © Johan Elbers
Jeanine Durning
Jeanine Durning is an Alpert Award winning choreographer and performer from New York whose work has been described by The New Yorker as having both "the potential for philosophical revelation and theatrical disaster." Since 1998, Durning has created both solo and group works, presenting nationally and internationally. Her most recent projects are centered around a procedural practice she calls nonstopping. In 2010, Durning premiered her critically acclaimed solo inging (based on a practice of nonstop speaking) in Amsterdam, and has since performed the work over 50 times across Europe, the US, and in Canada. In support of her new project dark matter, selfish portrait, in collaboration with Berlin-based sound designer Tian Rotteveel, Durning has received residencies at Seoul Dance Center, Korea and DNK in Sofia, Bulgaria (both through the support of Movement Research, NYC), the Rauschenberg Foundation in Captiva, FL, and multiple residencies at Maggie Allesee National Center for Choreography (MANCC). Durning has had the privilege to collaborate with many choreographers, including David Dorfman, Bebe Miller, Susan Rethorst, Martha Clarke, and Annie B. Parson, to name a few.
Photo: © Brian Rogers