Choreographer

Ioanna Paraskevopoulou

Duration

45 min
In 2023, Dance Reflections by Van Cleef & Arpels is supporting the Ménagerie de verre for the presentation of MOS by Ioanna Paraskevopoulou, for Les Inaccoutumés Festival 2023.
A soundtrack created right before our eyes – Ioanna Paraskevopoulou and Georgios Kotsifakis experiment by bringing various concepts and audiovisual tools to the choreographic sphere to break down barriers through their approach. Inspired by the Foley technique used to create sounds that cannot be captured on the live film set, the two performers "foley" the movie scenes. They use recordings of objects, materials, natural phenomena and sounds of the body to match the soundscape with the projected scenes. In this performance, they expand this technique and take it into new dimensions, thus transforming it into a choreographic tool as the performers create a repertoire using everyday objects.
Photo: © Philippe Lucchese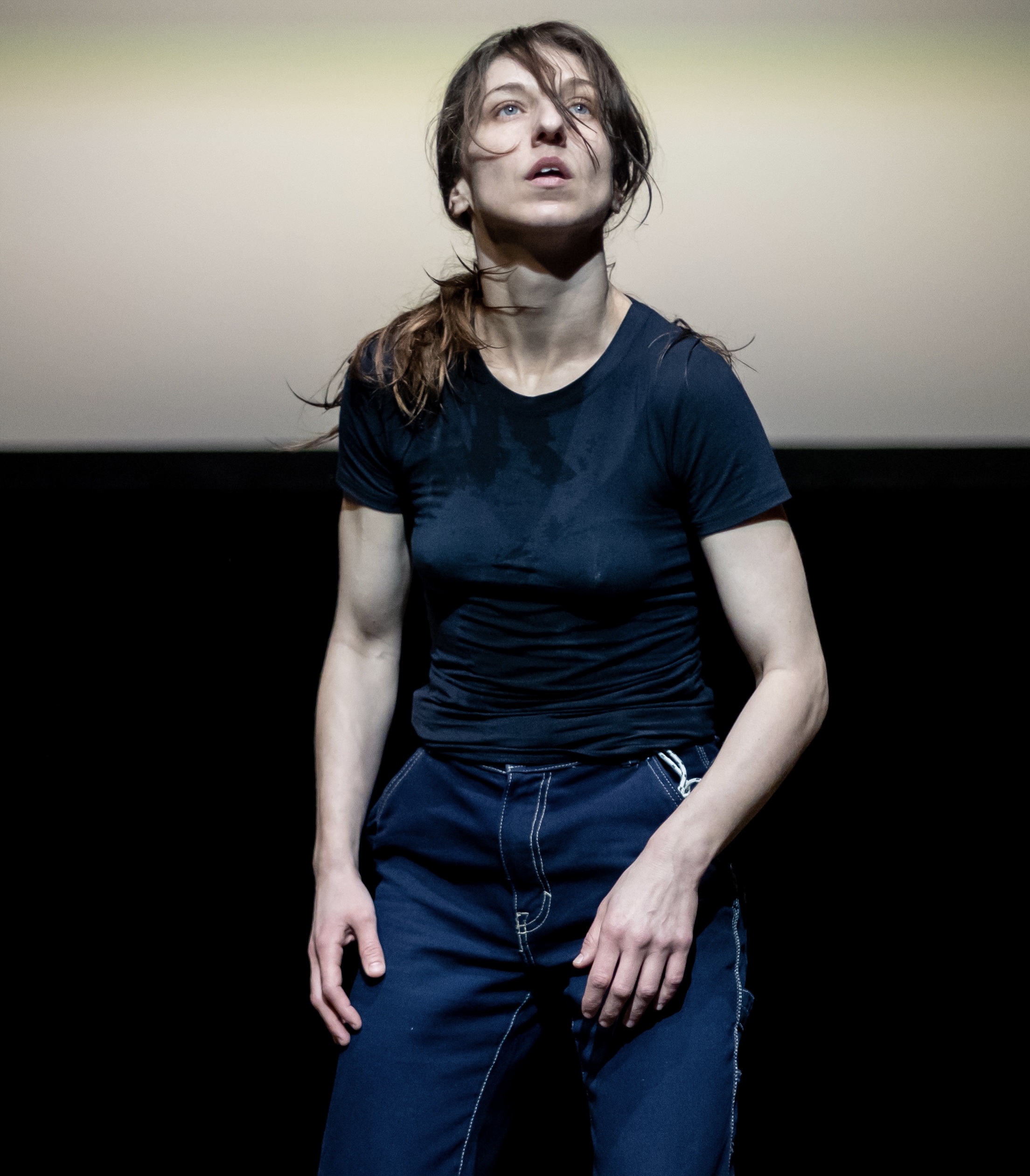 Ioanna Paraskevopoulou
Ioanna Paraskevopoulou is an Athens-based dancer. She has worked with artists including Iris Karayan, Christos Papadopoulos, Dimitris Papaioannou, Patricia Apergi, Andonis Foniadakis and others, performing both in Greece and abroad. Ioanna has presented her work in a variety of venues, including the Onassis Stegi New Choreographers Festival in Athens and the Danse Élargie Competition at the Théâtre de la Ville in Paris. Her research explores the relationship between audiovisual media and movement. MOS is her first creation intended for the stage.
Photo: © Pinelopi Gerasimou