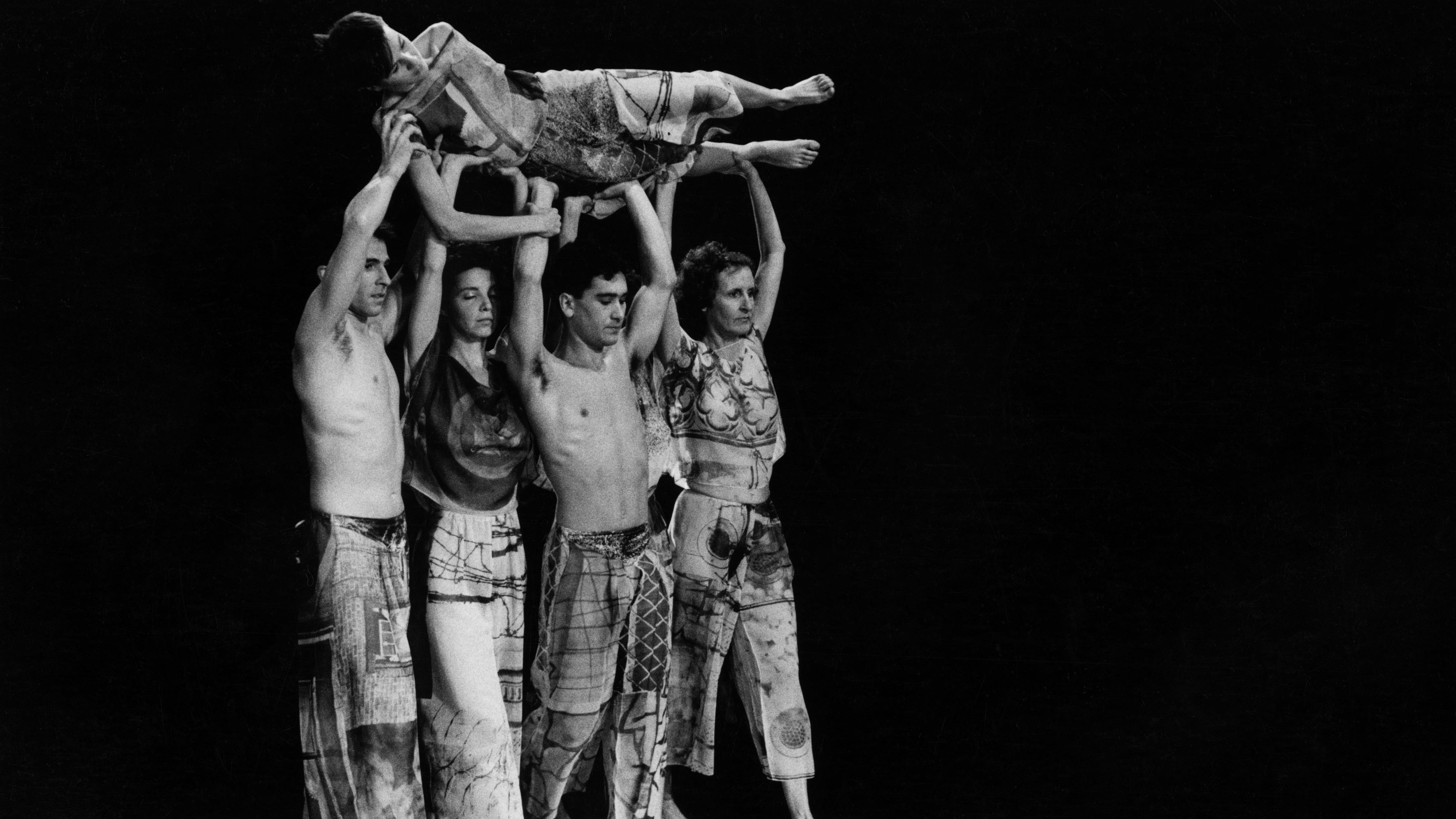 In 2022, Dance Reflections by Van Cleef & Arpels is presenting Set and Reset/Unset, a lecture demonstration in collaboration with Tate Modern, as part of the first Dance Reflections by Van Cleef & Arpels Festival in London.
As part of Tate's display of a major installation representing Set and Reset in the gallery, Rambert will present Set and Reset / Unset – a series of informal performances that will provide visitors with rare insight into the core principles and processes that Brown used to shape the choreography.
The project builds upon Trisha Brown's own history of combining spoken-word with movement and performance lectures where she explained the process of making Set and Reset while her dancers performed on stage.
Set and Reset / Unset will draw upon archival materials from the Trisha Brown Company Archive and feature dancers re-building sections of choreography live using the same parameters that Brown set for her dancers.
1. KEEP IT SIMPLE (the clarity issue)
2. PLAY WITH VISIBILITY AND INVISIBILITY (the privacy issue)
3. IF YOU DON'T KNOW WHAT TO DO, GET IN LINE (helping out with downtime)
4. STAY ON THE OUTSIDE EDGE OF THE STAGE (the spatial issue)
5. ACT ON INSTINCT (the wild card)
This expanded demonstration will open up the intricate way Brown formed her choreography, the role of the dancer in this process, and the importance of Set and Reset to dance and art history.
Trisha Brown Dance Company rehearsing Set and Reset, Version 1 1984/85. Photographed by John Waite. Courtesy Trisha Brown Dance Company
Image description: Black and white photograph. Four figures stand together and hold a figure above their heads in a dark anonymous interior.
Read more