Slow Show
Dimitri Chamblas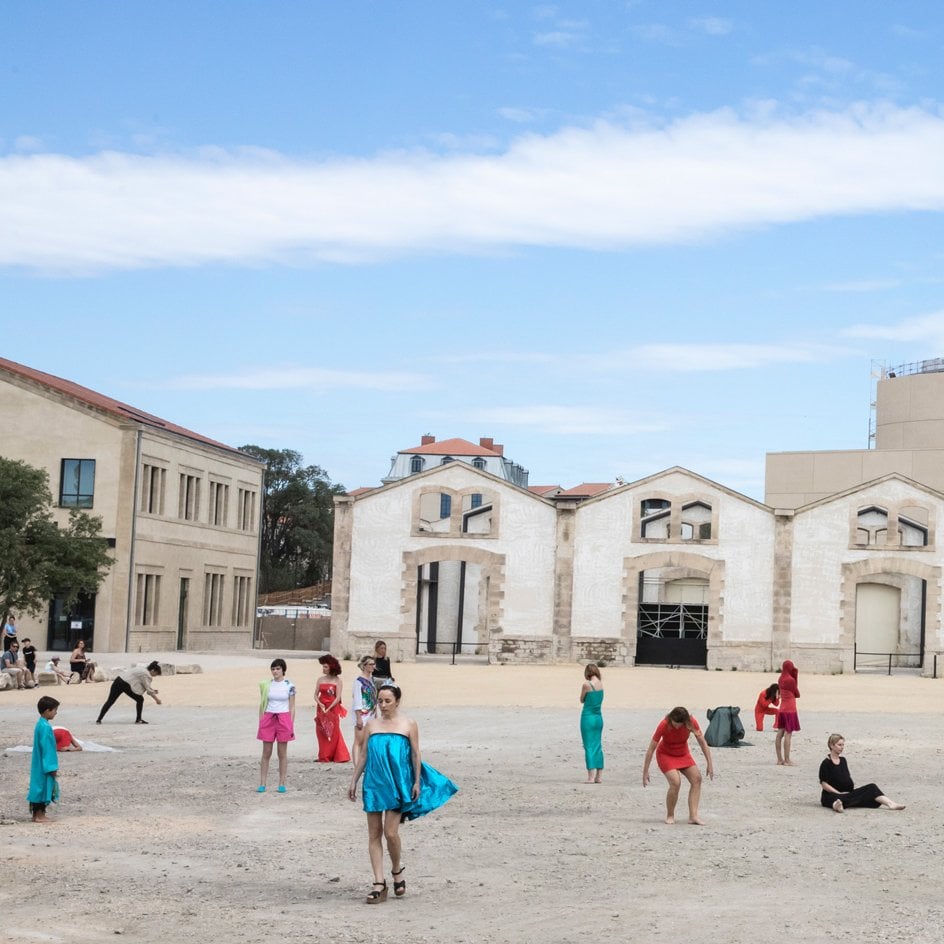 Oct 25th, 2022
The Museum of Contemporary Art (MOCA), Los Angeles
Event —
Los Angeles
Choreographer

Dimitri Chamblas
In 2022, Dance Reflections by Van Cleef & Arpels is presenting Slow Show,by Dimitri Chamblas, as part of its collaboration with the L.A. Dance Project and The Museum of Contemporary Art (MOCA) in Los Angeles.
Slow Show is an intensive and agitated dance whose visible repercussions are minimal, precise, concentrated. The performance is rooted in the principles of trance, exultation, telepathy, and unconscious memories, revealing its strength and through movements slowed to the extreme, almost imperceptible, almost invisible. The invisible is not emptiness, nor calm, nor absence. The subtlety of the movements doesn't take away the intensity nor the exhaustion growing from a stretched time instead of a possible frenetic trance.
Each iteration of Slow Show is unique, featuring local dancers of all ages and backgrounds and answering to their immediate context, which is explored by Eddie Ruscha to create the sound waves made of samples, live electronics, real sounds, and guitar accompanying the bodies.
Photo: © Anne-Sylvie Bonnet
Dimitri Chamblas
Over the course of his career, Dimitri Chamblas has collaborated with William Forsythe, Emmanuelle Huynh, Benjamin Millepied, Mathilde Monnier, and Boris Charmatz. Together they created À Bras-le-corps, which entered the Paris Opéra ballet repertory in 2018. Artistic Director of the 3e Scène – Opéra national de Paris, he settled in Los Angeles, where he has been Dean of the School of Dance at the California Institute of the Arts (CalArts). His recent projects include a duet with Kim Gordon; Slow Show, a show about time for fifty performers; directing Crowd Out, a David Lang opera for 1,000 singers performed at the Los Angeles Philharmonic, and A_YARD, a piece for inmates from a maximum-security prison in Los Angeles. His work has been presented in London, Paris, Los Angeles, and New York.
Chamblas is currently creating a piece with Kim Gordon for L.A.DP, starts a dance practice program for Refugees with the United Nations High Commissioner, and continues his academic works about experimental pedagogy. Chevalier of the Order of Arts and Letters, Dimitri Chamblas is supported by the French Ministry of Culture.
Photo: © Studio Dimitri Chamblas