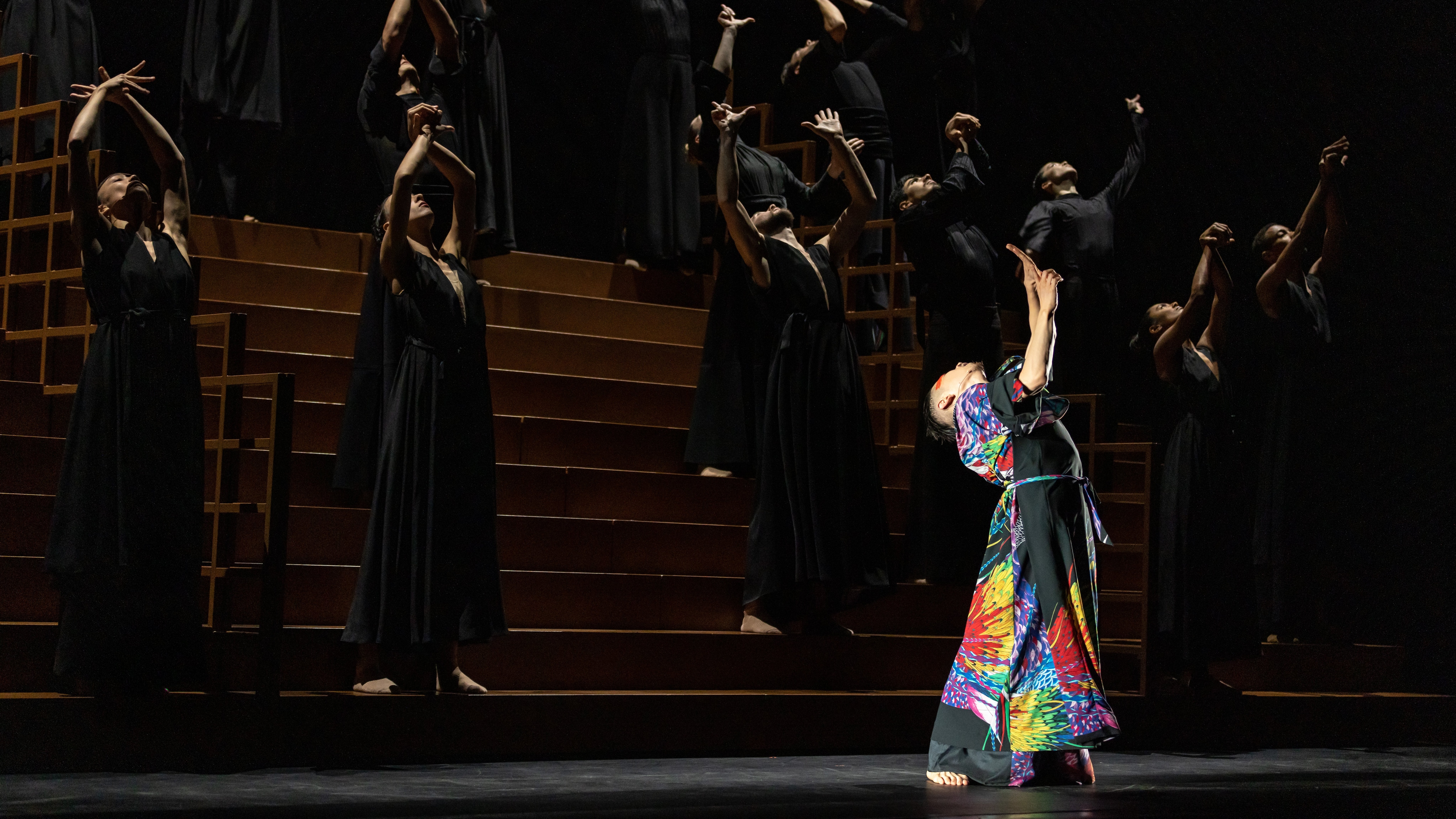 Choreographer

Sidi Larbi Cherkaoui

Duration

70 min
In 2023, Dance Reflections by Van Cleef & Arpels is supporting the Biennale de la Danse to present Ukiyo-e by Sidi Larbi Cherkaoui.
Amidst a maze of staircases, 22 dancers search for possible paths and are swept towards great depths or great heights. This collective adventure poses the question: what do we do when everything collapses? What do we do when everything around us falls apart? How do we continue to live in an uncertain world? If the question is posed in the singular, each will find his own individual answer. So, Ukiyo-e invites us to consider the collective answer. Inspired by this Japanese pictorial movement, which translates as an "image of the floating world", Sidi Larbi Cherkaoui has composed a profound reflection on resilience for 22 performers of the Ballet du Grand Théâtre de Genève. On stage, enormous labyrinthine mobile structures form a network of impossible staircases.
Confronted by obstacles and unstable surfaces, the group loses its way, looks for possible ways out and is drawn towards the depths or soars to great heights. Helping them or hindering them are electronic melodies and the power of a string trio resonating with them. This internationally renowned and insatiable choreographer, and the new director of this brilliant choreographic ensemble from Switzerland turns every creation into an occasion that is as at once artistic and philosophical.
Photo: © Gregory Batardon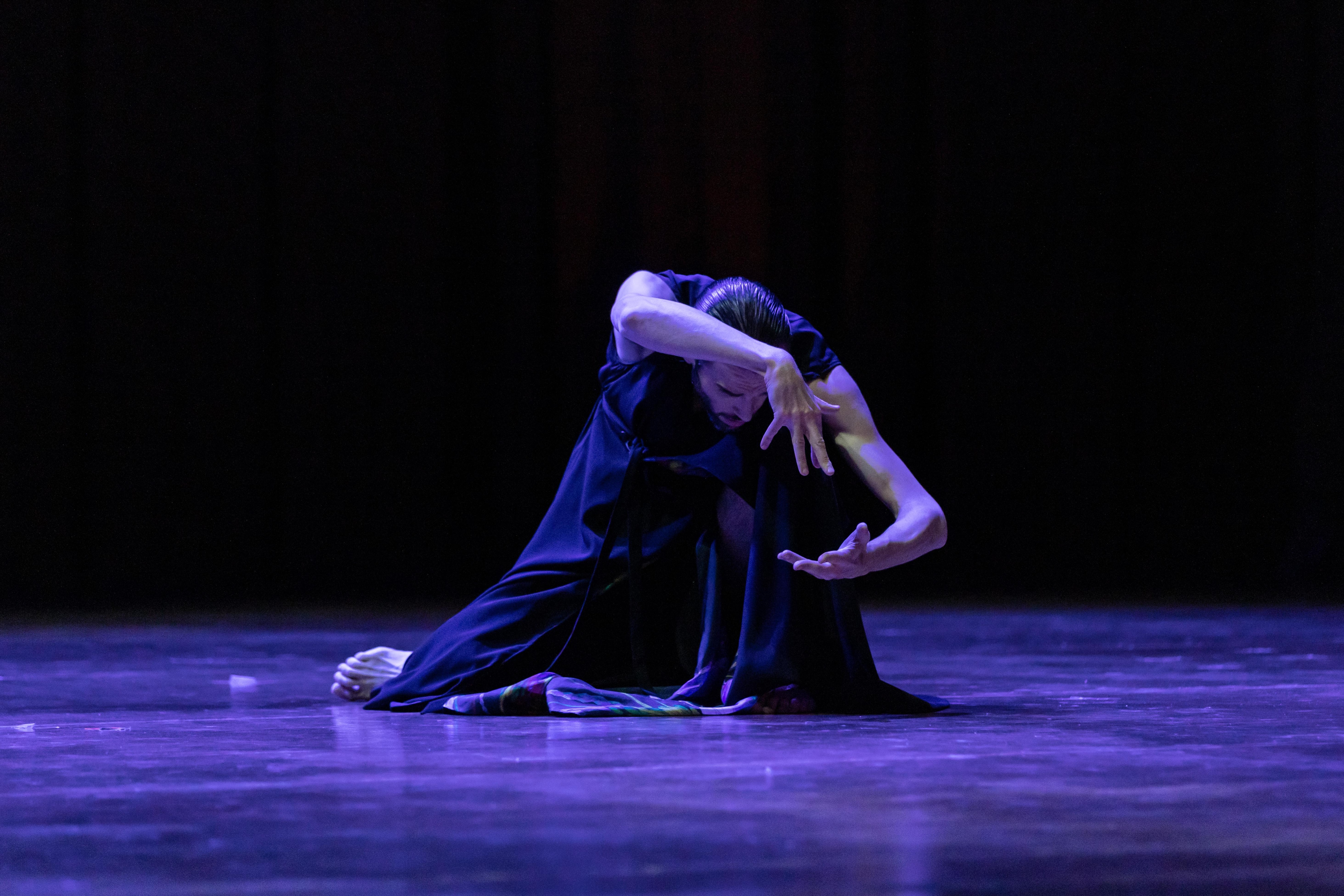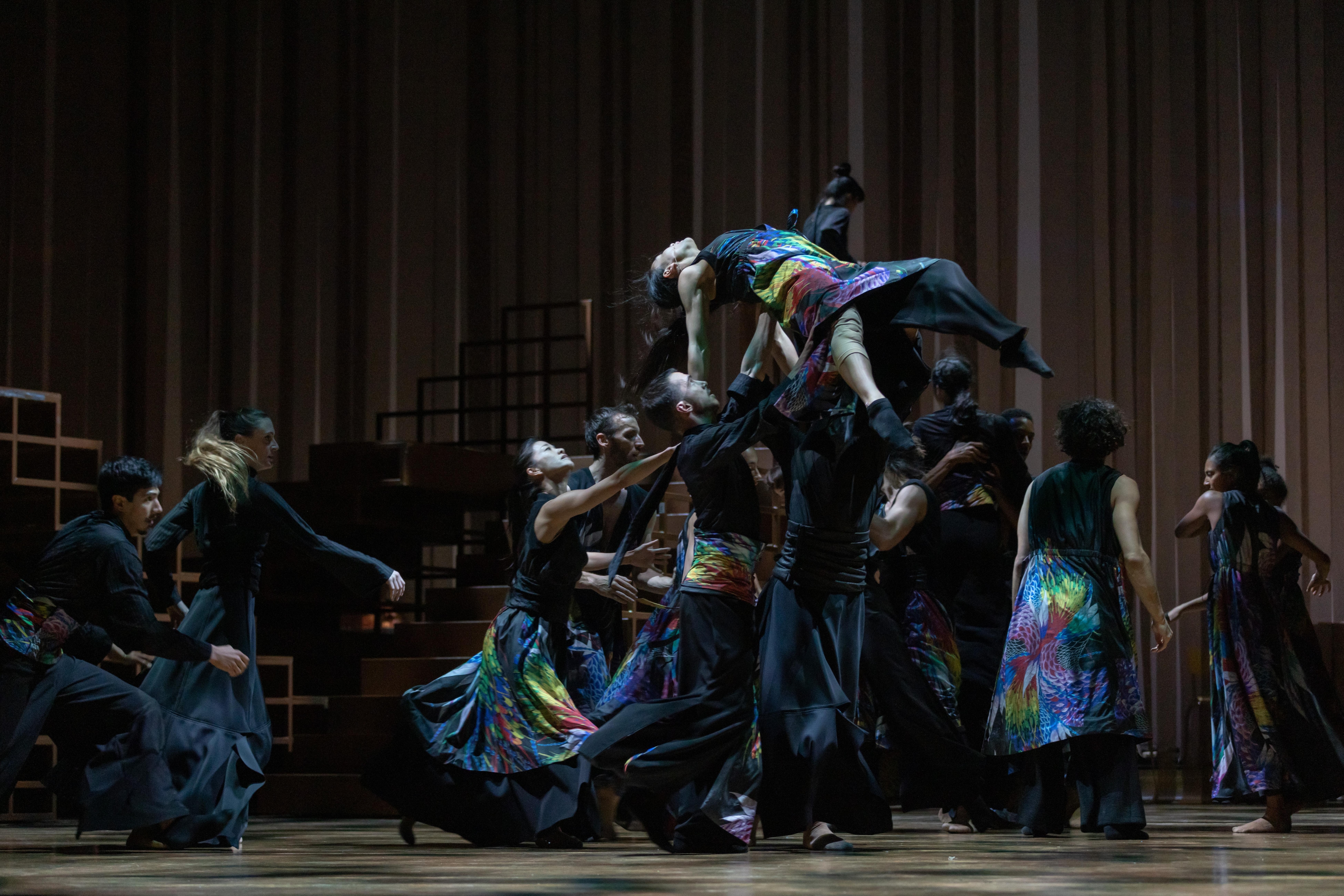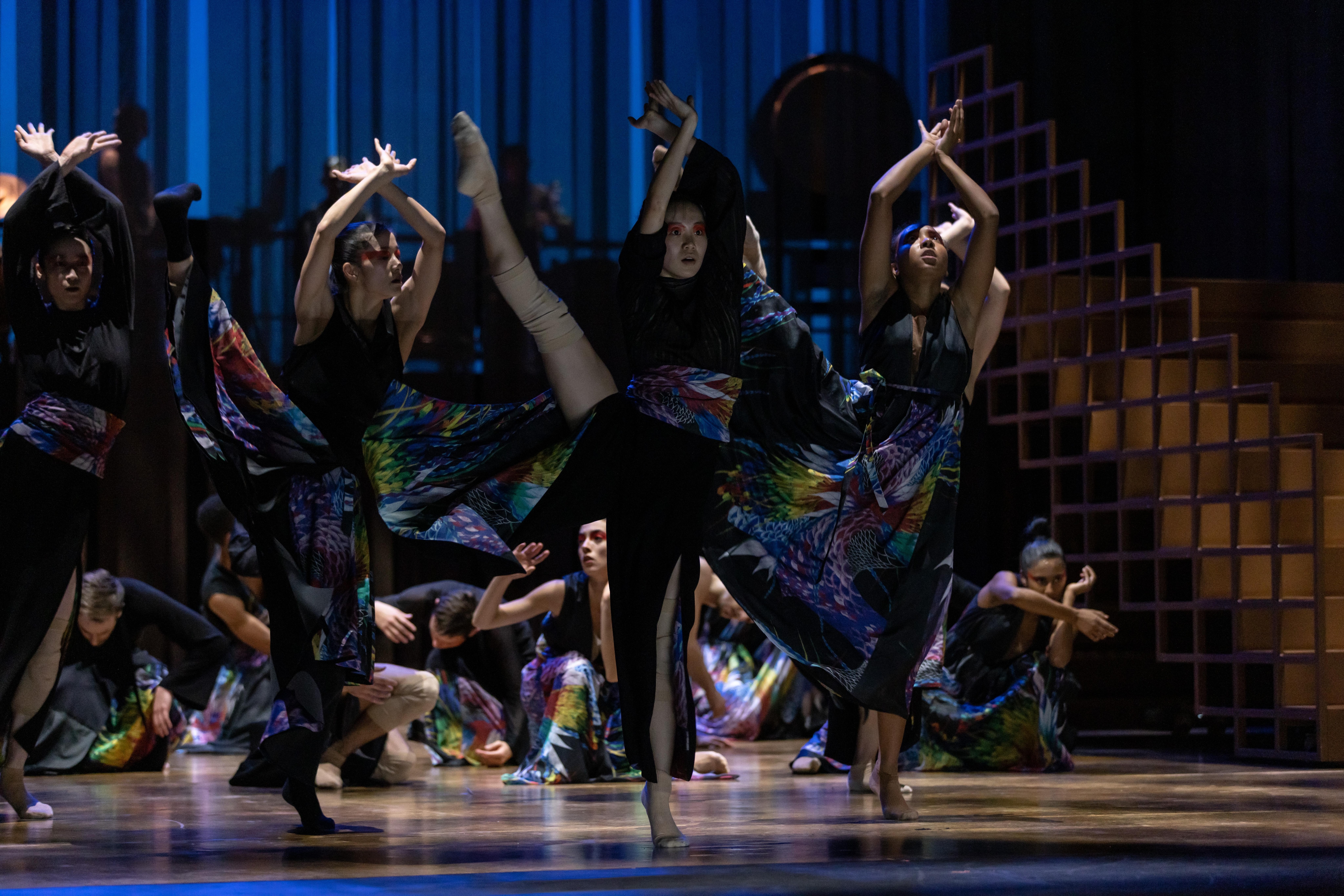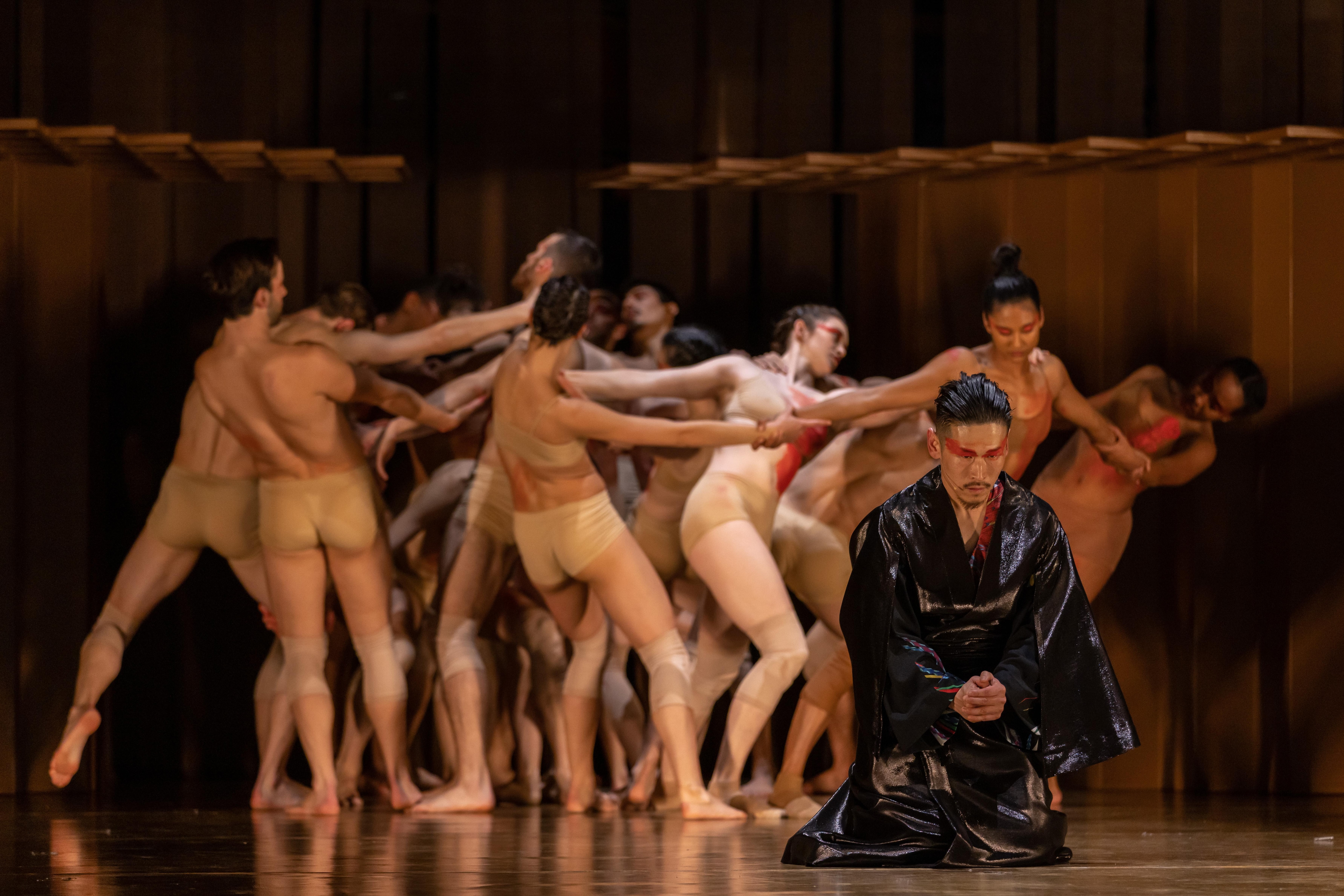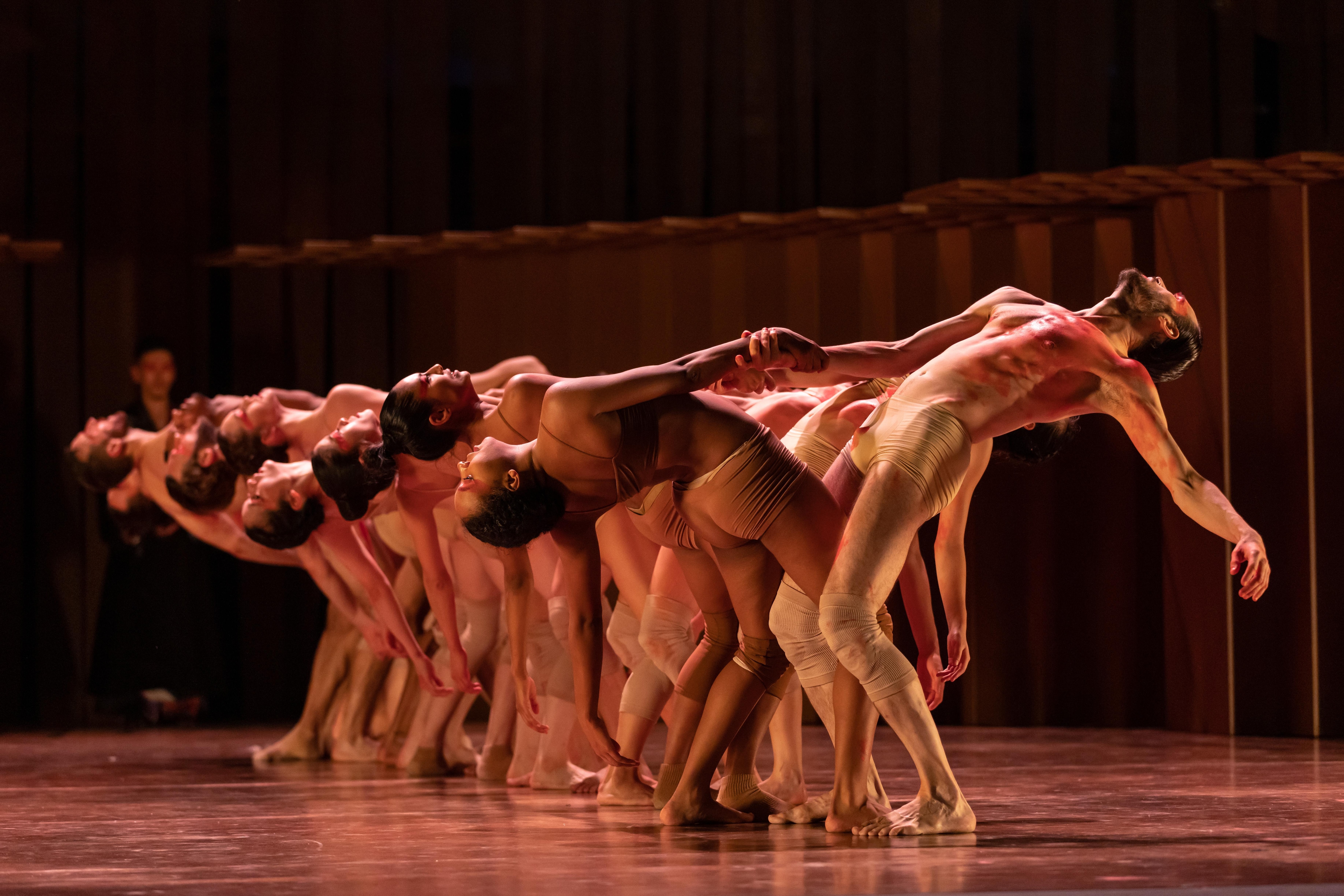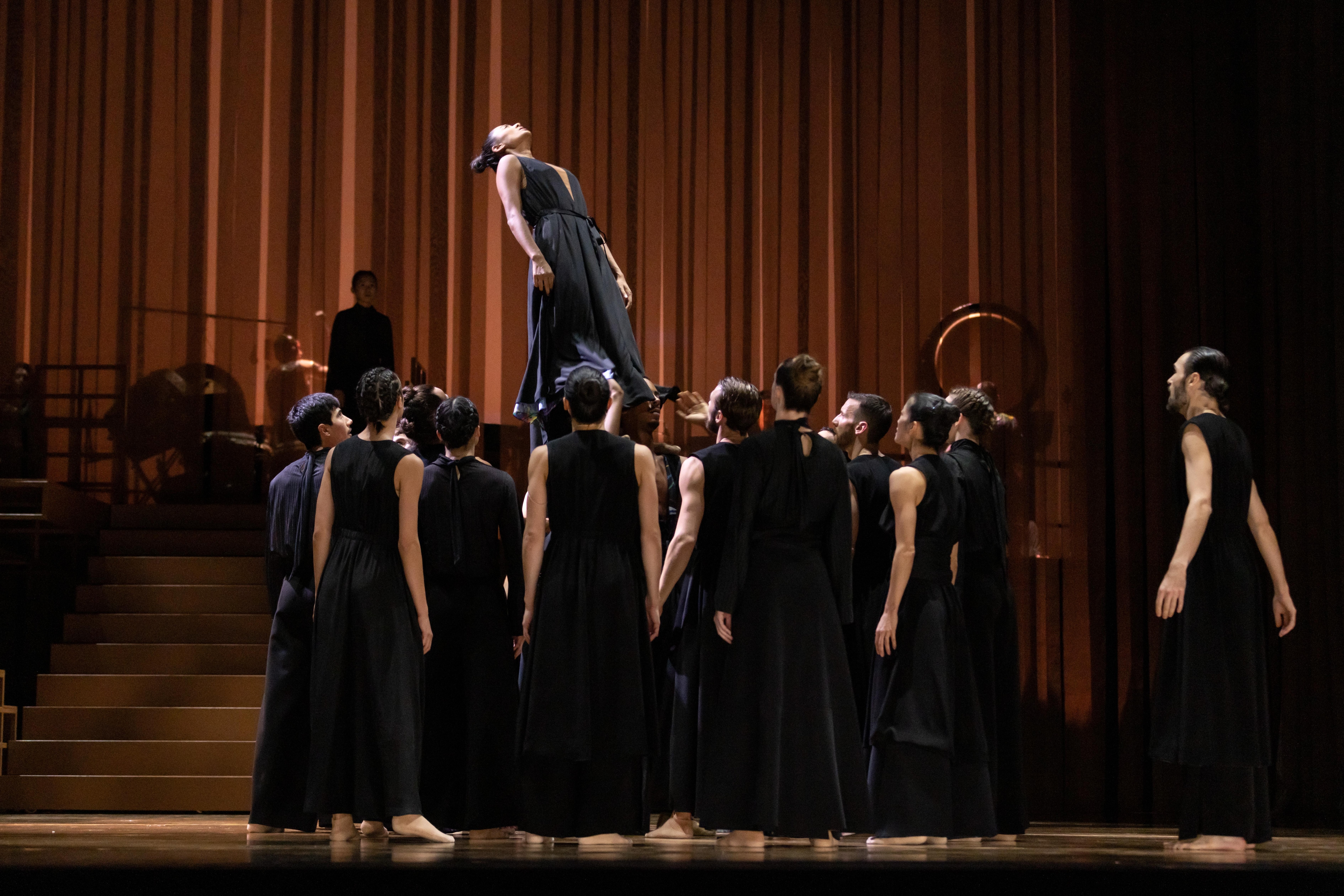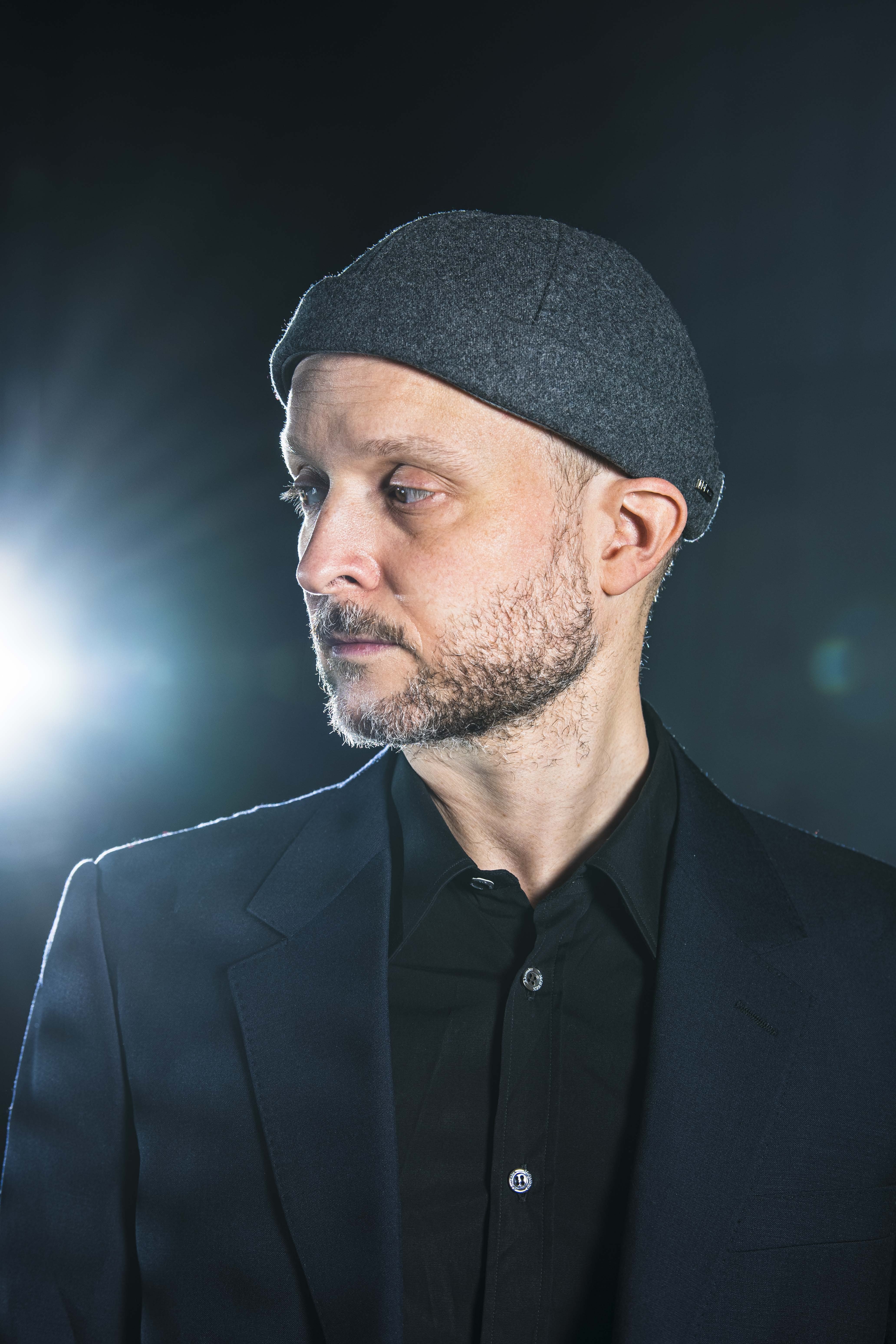 Sidi Larbi Cherkaoui
A figurehead of the Belgian contemporary scene, Sidi Larbi Cherkaoui has more than 50 choreographies to his credit and a series of awards including two Olivier Awards, three "best choreographer of the Year" awards from Tanz, and the Kairos Prize 2009.
Well-known on the Geneva scene, he leaves the head of the Ballet Vlaanderen, with which he created Fall (2015), Exhibition (2016), and Requiem (2017), to take over the management of the Ballet du Grand Théâtre de Genève in July 2022.
In 2018, Cherkaoui joins forces with Damien Jalet and Marina Abramović for the production of Pelléas et Mélisande in Antwerp, then for Boléro at the Opéra National de Paris. His opera productions also include Les Indes galantes by Jean-Philippe Rameau, Alceste by Christoph Willibald Gluck, and Satyagraha by Philip Glass.
His affinity with ballet and opera has spawned some of his most enduring works, as well as exciting cross-disciplinary collaborations with visual artists, designers, and musicians.
Photo : © Carole Parodi