Choreographer

Solène Wachter

Duration

45 min
In 2023, Dance Reflections by Van Cleef & Arpels is supporting the Ménagerie de verre for the staging of FOR YOU / NOT FOR YOU by Solène Wachter, as part of Les Inaccoutumés Festival 2023.
In this solo performance written and performed by the artist, Solène Wachter dances for an audience divided into two parts. Through a bi-frontal choreographic format, the gaze of viewers, placed across from each other, is oriented at the performer's behest.  Like two shows occurring simultaneously, situations and interpretations pivot 180°. Her movements upend our bearings, shifting between characters, from gestures directed to a frenzied crowd to calm, practical motions. The mechanical structure of the dance revolves on its axis like a mirror.
Photo: © David Le Borgne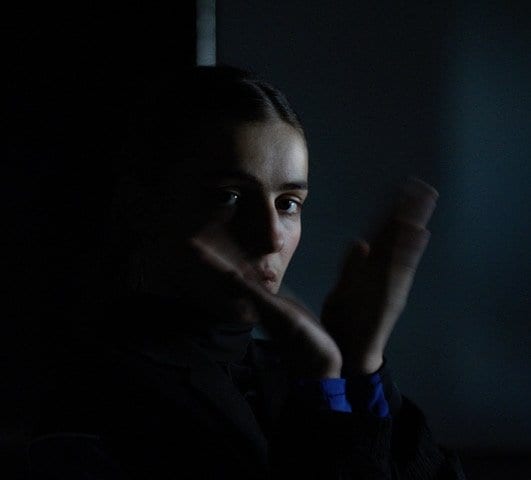 Solène Wachter
Hailing from the Hautes-Pyrénées region of France, Solène Wachter initially trained at the Paris Conservatory and later at P.A.R.T.S school in Brussels. In 2017, she joined Boris Charmatz' 10.000 Gestes, and has since collaborated with the dancer on other projects. Among her other collaborators are Ashley Chen and Maud Le Pladec. In 2019, Solène began working on various pieces, notably She Sat in the Room, an all-female triptych with three solo performances, and later created FOR YOU/ NOT FOR YOU.
Photo: © César Vayssié