3 Annonciations
Pascal Rambert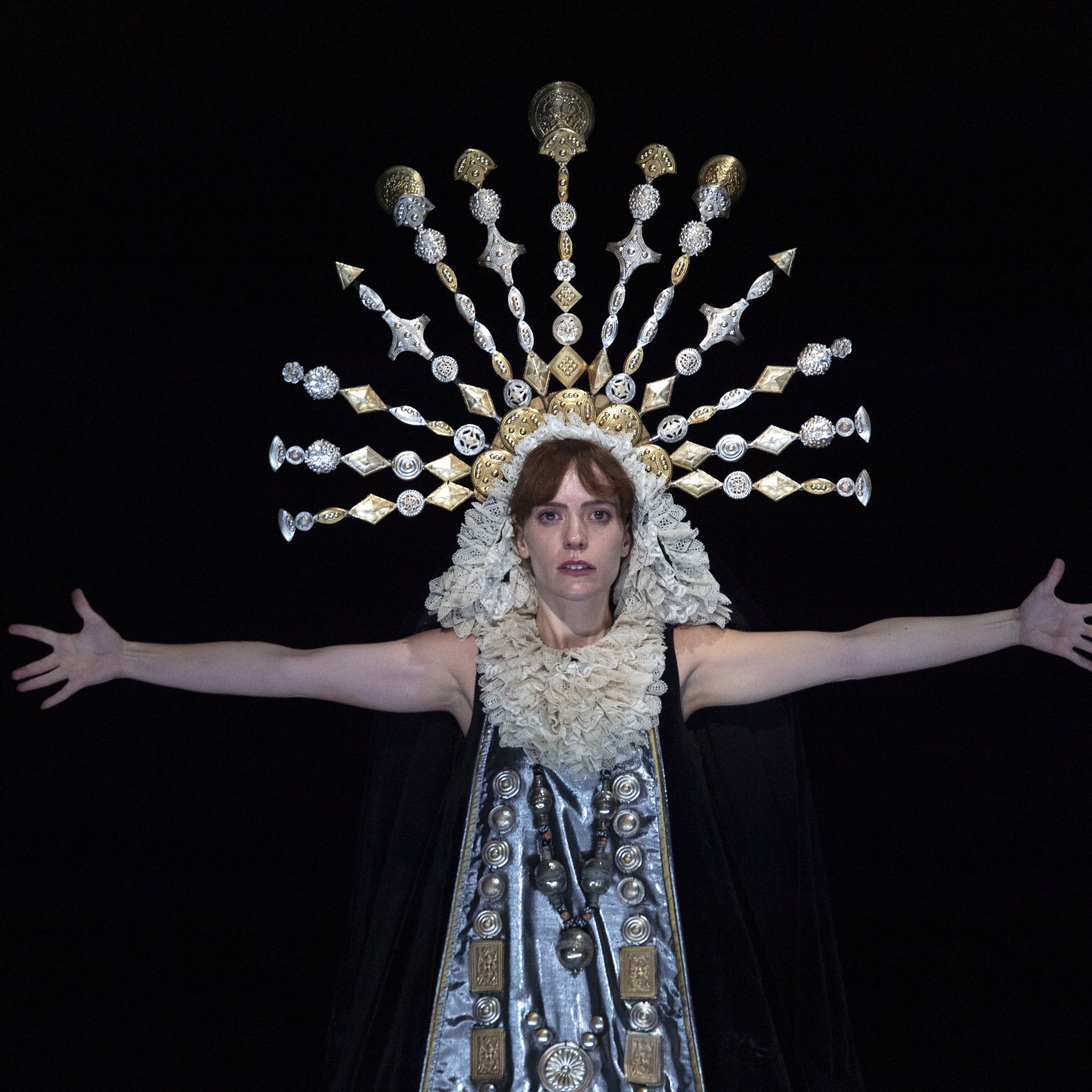 Director

Pascal Rambert

Duration

90 min
In 2023, Dance Reflections by Van Cleef & Arpels is supporting Chaillot - Théâtre national de la Danse in their presentation of 3 Annonciations by Pascal Rambert.
Taking inspiration from Venetian painting, director and author Pascal Rambert traverses the centuries in a show whose captivating scenography is inhabited by three actresses speaking their languages.
The theme of the Annunciation, prevalent throughout art history, especially during the Italian Renaissance, has inspired Pascal Rambert to create this triptych. It asks the question: what is there to announce today? A beginning or an end? Between the hypnotic flow of the text and the pictorial power of a refined staging, the author and director spans the centuries in three monologues performed by three exceptional actresses, expressing themselves in their three native languages: Italian, Spanish and French. At the edge of a threatening chiaroscuro, Silvia Costa, Itsaso Arana (alternating with Barbara Lennie) and Audrey Bonnet – an angel, the Virgin and an astronaut, respectively – reappropriate the mystery of the Annunciation in a flood of fears and hopes, a litany of prophecies. A poetic and spiritual journey, 3 Annonciations interrogates the nature of beauty and humanity, their resistance to time.
Vincent Théval
Photo: © Marc Domage
Pascal Rambert
Pascal Rambert, born in 1962, is a French actor, choreographer and director for the stage and screen. From 2007 to the end of 2016, he serves as the Director of T2G, Théâtre de Gennevilliers, which he transformed into a national dramatic center for contemporary creation exclusively dedicated to living artists. His works are staged internationally and his writing is routinely translated into different languages. Notably, his play Love's End (Clôture de l'amour) won the Grand Prize for dramatic literature in 2012 and the best creation in French for the season 2011-2012. In 2016, Pascal Rambert received the Prize of Theatre from the French Academy for whole of his dramatic work that year.
Photo: © Louise Quignon