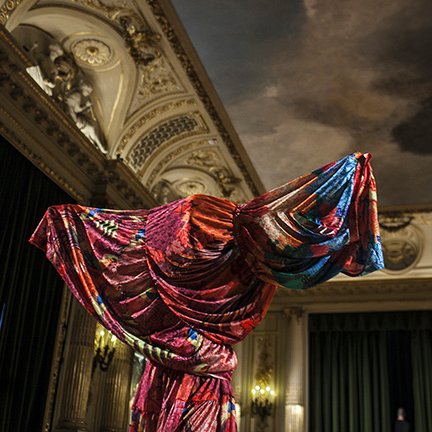 Choreographer

Trajal Harrell

Duration

60 min
In 2023, Dance Reflections by Van Cleef & Arpels is supporting the Festival d'Automne à Paris to present Caen Amour by Trajal Harrell.
Caen Amour takes as its central thread the hoochie coochie shows from late 19th century America. The piece uses it to weave a tightly-knit canvas in which dance patterns rub shoulders with a century of imagery, setting up interplay between what is hidden and what is revealed. In his own playful and political way, Trajal Harrell, undertakes a commentary on body states.
Delving into the past to invent a present could be an adequate description of the Trajal Harrell's method.  Over the course of the creations, he strives to scrutinize not just movement but also the history behind it. So it is with the "hoochie coochie", the dance shows which provide the raw material for Caen Amour. Taking us back to another century, this provocative and sensual genre, not unlike some shows of erotic and folk dancing, is above all the product of a vision which frees itself from from the truth regarding an orientalism which was fashionable at the time. In keeping with his cross-cultural approach Trajal Harrell draws upon different matter in order to question our fantasy-based representations. He brings into being a set, a paperboard carousel, which is inhabited by the performers. Before our eyes, Trajal Harrell shapes a bouquet of dances that reactivates a possible memory. Draped in a veil, plain t-shirt or bare-chested, the soloists keep just the right distance between performance and commentary. Beneath its shimmering adornments, Caen Amour is definitely a reflection on the gaze itself.
Text : © Philippe Noisette
Photo: © Orpheas Emirzas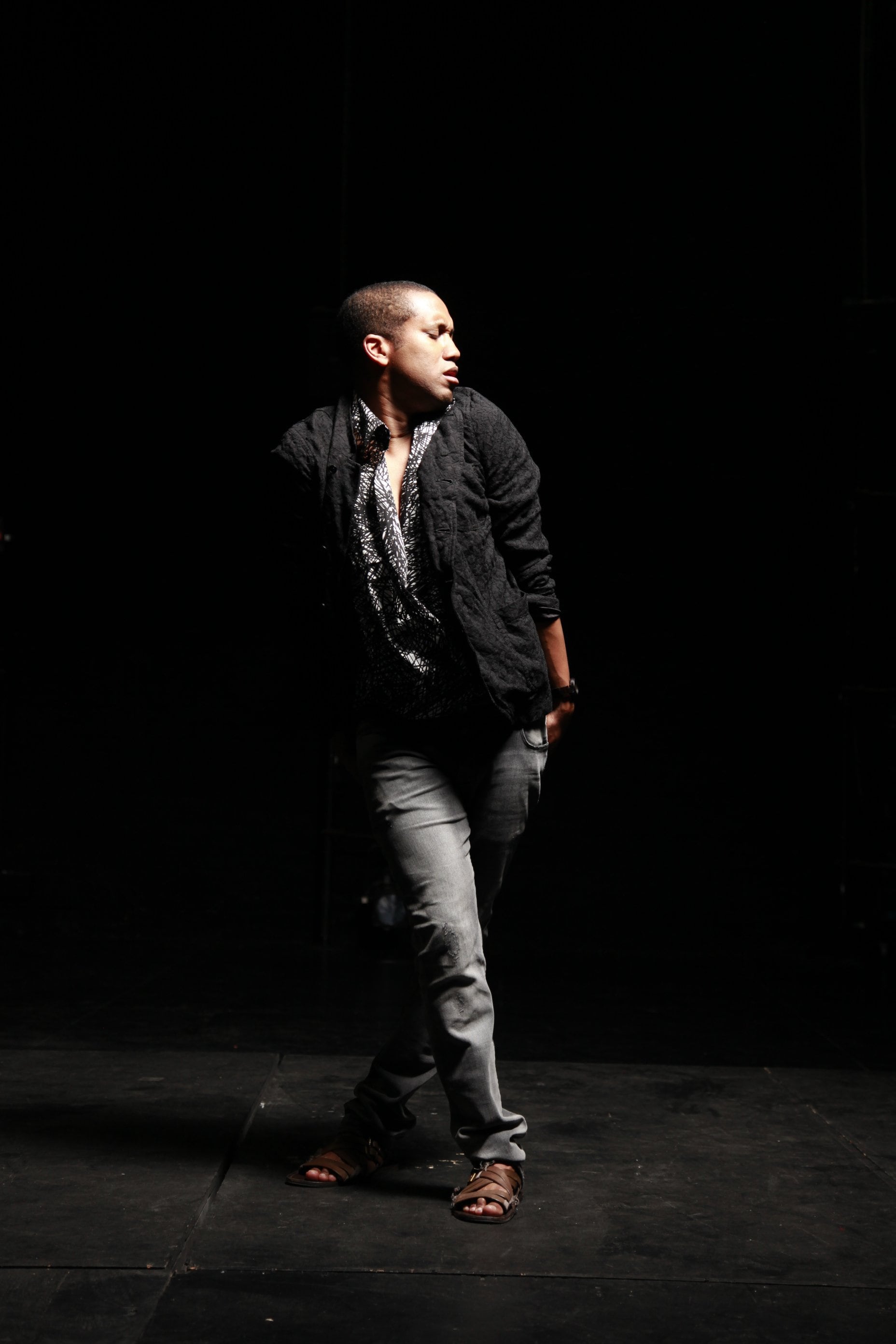 Trajal Harrell
The New York choreographer Trajal Harrell plays with a mixture of genres — from voguing to postmodern American dance — along the theoretical axes of gender, feminism and postcolonialism, conceptualized primarily during his years at Yale University. He trained in dance at the Trisha Brown Dance Company, the Centre National de La Danse (Yvonne Rainer), the City College of San Francisco and the Martha Graham School of Contemporary Dance. His creations borrow from fashion, pop culture and the avant-garde, and offer a reinterpretation of the history of dance.
Photo : © Courtesy of the Artist