Choreographer

not standing / Alexander Vantournhout

Duration

75 min
In 2023, Dance Reflections by Van Cleef & Arpels is supporting La Bâtie – Festival de Genève for the presentation of Foreshadow by Alexander Vantournhout.
After VanThorhout, in which Alexander Vantournhout appears alone on stage, not standing returns this time with a group piece: Foreshadow. To the sound of experimental rock music, eight acrobatic dancers explore the limits imposed by a vertical surface. What if a high wall cuts the stage in two, leaving the dancers with a space too narrow for eight? Is the wall an obstacle or does it create new possibilities?
Whereas in SCREWS, Through the Grapevine and Contre-jour, the ground plays a predominant role, in this new show, the dialogue in this case is executed vertically. With Foreshadow, Alexander Vantournhout takes his study of the relationships between gravity, movement and spatiality a step further by bringing the back wall of the theater to the foreground of the stage.
Photo: © Bart Grietens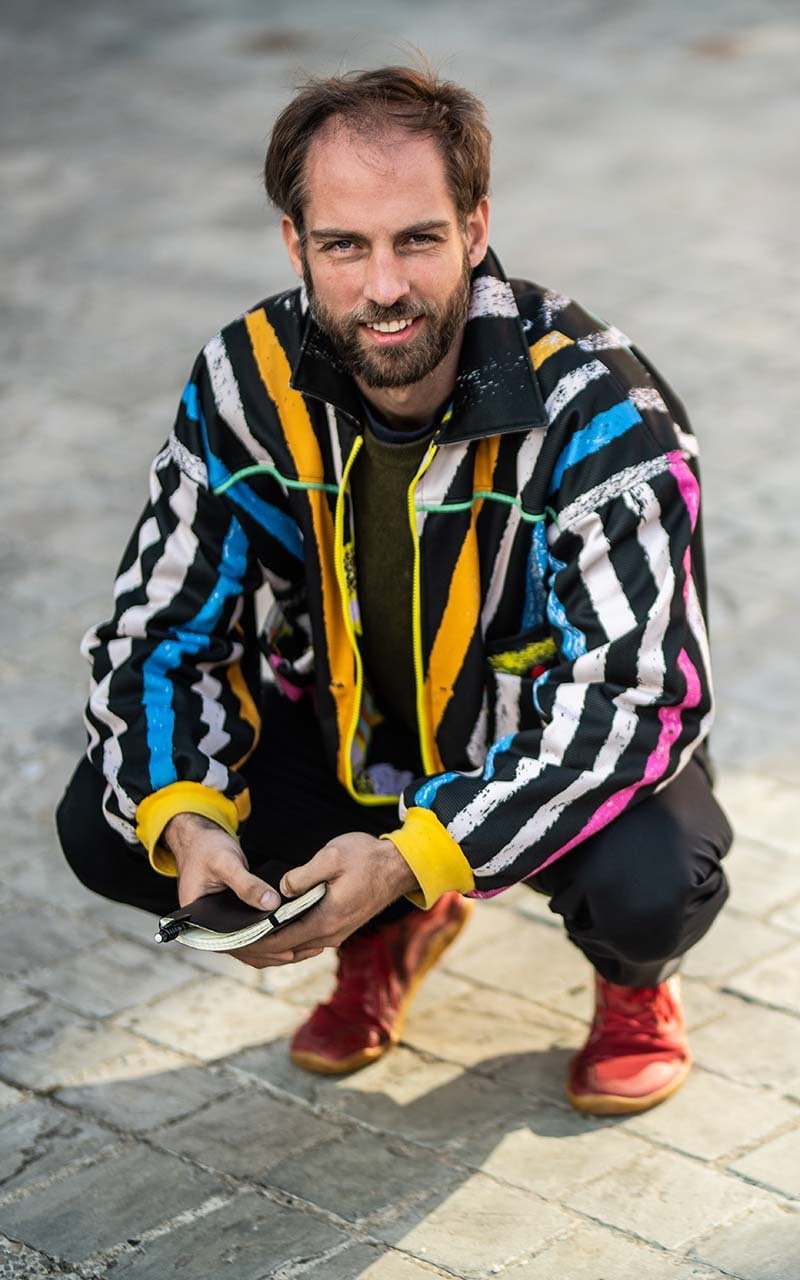 not standing / Alexander Vantournhout
Alexander Vantournhout, born in 1989 à Roulers, is a Belgian multidisciplinary artist. He studied cyr wheel and juggling at ESAC (Ecole Supérieure des Arts du Cirque) and contemporary dance at P.A.R.T.S. (Performing Arts Research and Training Studios) in Brussels. His creations explore the creative and kinetic potential of physical limits and the relationship between performer and object. His works include Caprices (2014) and Aneckxander (2015), the duet Raphaël (2017) and the collective pieces Red Haired Men et Screws. He also directed dance films such as Screws & Stones (2019) et Snakearms (2021).
Photo : © Bart Grietens