Choreographer

Kidows Kim

Duration

25 min
In 2023, Dance Reflections by Van Cleef & Arpels is supporting the Ménagerie de verre for the staging of Funkenstein by Kidows Kim, as part of Les Inaccoutumés Festival 2023.
"I gnaw my cursed wings and crash on an untouched land where I am a monster undercover. Due to my eyes slanted by your pincers, my gaze diffracts, emitting a blurred identity. Funkenstein propagates a confused perception and disseminates an affective ambivalence." 
The sky is dark in the choreographic landscape composed by Kidows Kim. A strange silhouette has taken possession of the space. It seems to hold within it a multitude of creatures. The body gesticulates as if possessed, conjoins with violent and disturbing demons while a horde of household objects takes on new functions under the influence of this disturbed and constantly shifting entity. The voice pervades the stage with a haunting, abstract presence suffused with elusive logorrhea. In the distance, a flash of lightning illuminates a new land. A province where chimeras wander freely atop the ruins of our comatose rationalities. Willingly adrift, we vanish into the astonishing world of Funkenstein.
Text: © Kidows Kim
Photo: © Lucille Belland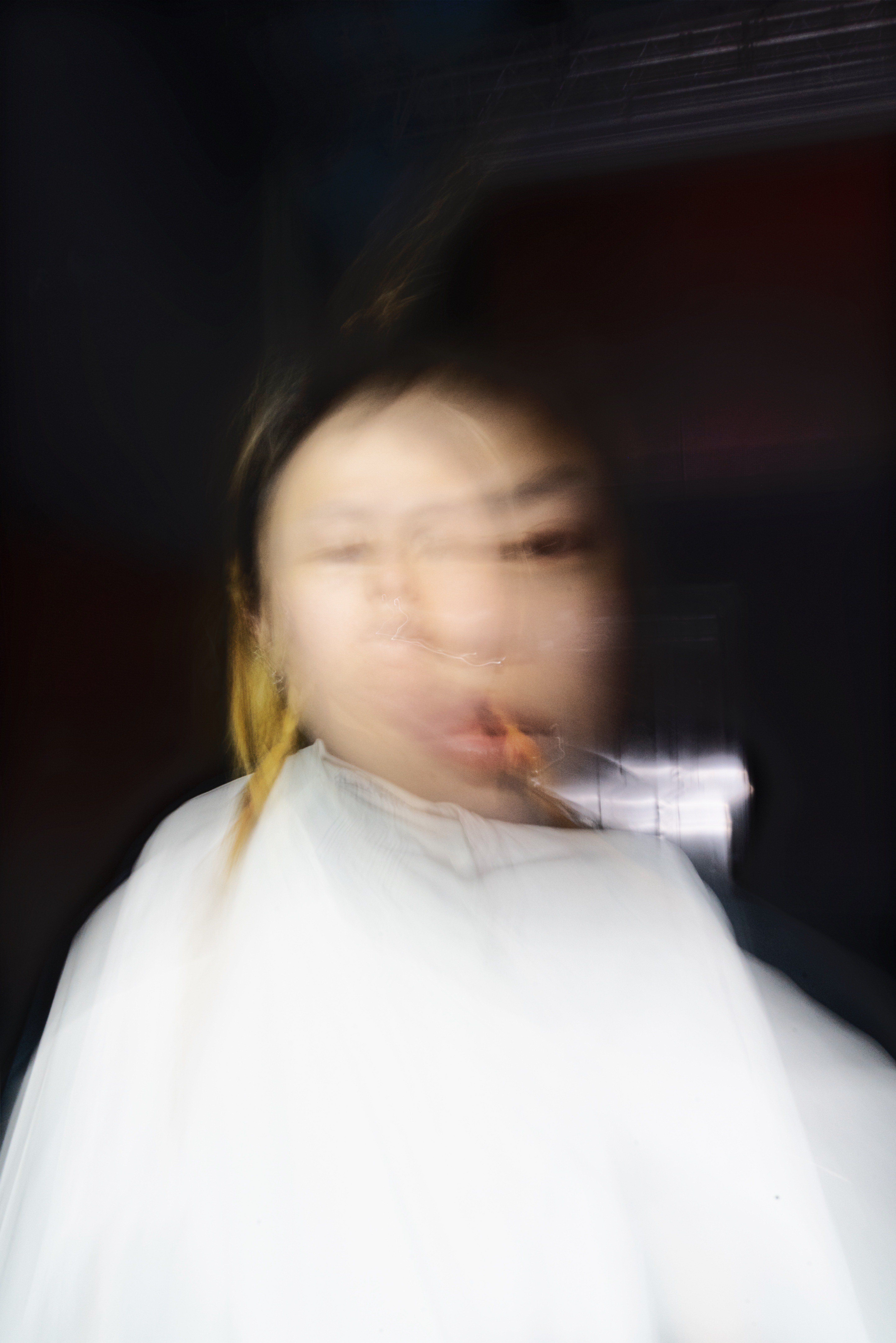 Kidows Kim
Born in South Korea, Kidows Kim was trained at the National Center for Contemporary Dance in Angers and the Exerce Master's Degree program at the Montpellier National Choreographic Center. His work focuses on the grotesque fantasy and extreme absurdity shrouded in the prosaic. A self-styled "unmasker of monsters", he is composing a "dictionary of fantastical creatures". The first chapter of this work, the strangely monstrous solo Funkenstein, was created at the 2021 Belluard Bollwerk Festival; the second, Cutting Mushrooms, was created at the French Centre National de la Danse in June 2023. At the same time, he is developing a series of performances around his obsession with manga.
Photo: © Hubert Crabières