Choreographer

Soa Ratsifandrihana

Duration

45 min
In 2023, Dance Reflections by Van Cleef & Arpels is supporting the Institut Français du Japon for the staging of
g r oo v e by Soa Ratsifandrihana, as part of the 2023 Yokohama Dance Collection.
g r oo v e is a solo performance by Soa Ratsifandrihana that brings together images and intimate dances. Among them, the Afindrafindrao, a dance from the 19th century, typically «gasy», coming from the red island where Soa comes from: Madagascar. She also sketches a few steps of Madison, the first choreography she learned, popularized in the 60s with Al Brown, an Afro- American singer. She also makes a nod to Pepito, a popping dancer whose stylised quarter-turns I admire... In short, g r oo v e takes the form of a collage of references quoted and then trans- formed. The choreographic challenge here is to assemble and articulate them skillfully, to the benefit of an energy that progresses throughout the piece.
Photo: © Lara Gasparotto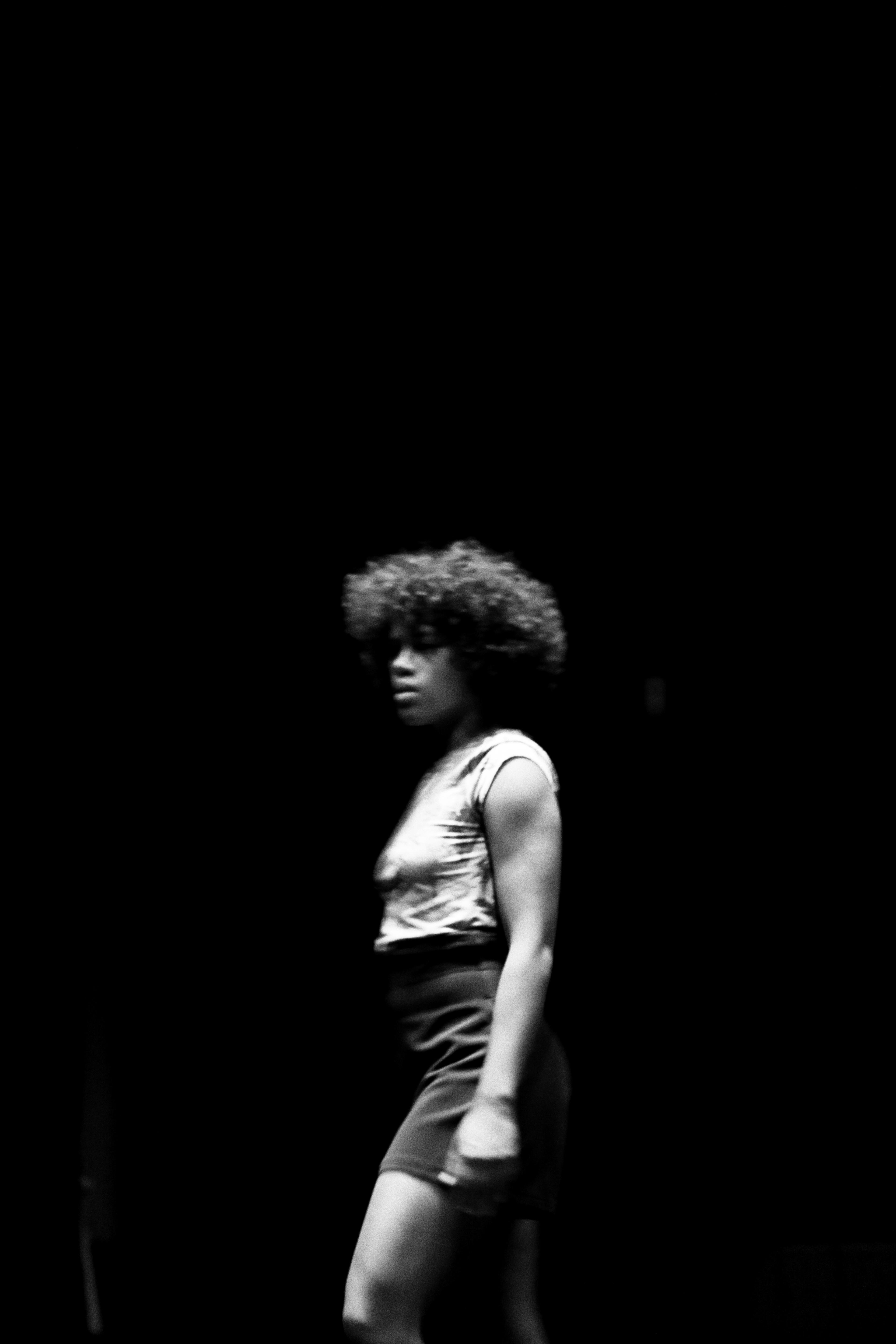 Soa Ratsifandrihana
Soa Ratsifandrihana is a French-Malagasy dancer and choreographer. After studying at the Conservatoire National Supérieur de Musique et de Danse de Paris, Soa started out as a dancer in creations by James Thierrée (Tabac Rouge) and Salia Sanou (Du désir d'horizons). She then joined Anne Teresa De Keersmaeker's company Rosas.
Recently, she joined Boris Charmatz's team for the touring project 20 dancers for the 20th century, where she shared her approach to improvisation.
Alongside her work as a performer, Soa develops her own work. Today, she is based in Brussels where she has introduced her solo g r oo v e.
At present, Soa is interested in movement, music and poetry. Through dance, she wants to achieve a synthesis between spontaneity and rigorous composition, against a background of history that resembles her. Soa is associate artist at Kaaitheater from 2023 to 2025.
Photo: © Lara Gasparotto