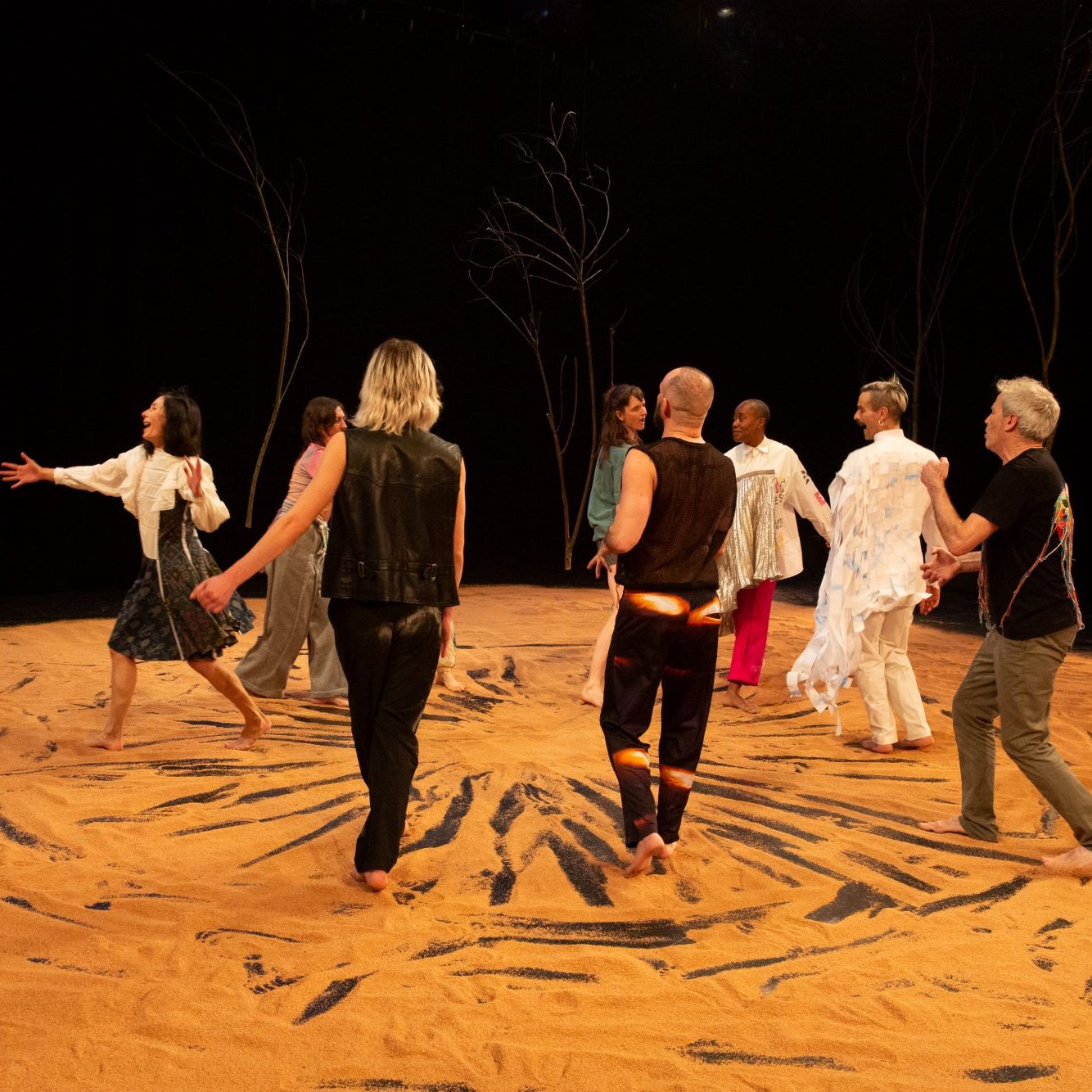 Choreographer

Daniel Linehan

Duration

80 min
In 2023, Van Cleef & Arpels is supporting Chaillot – Théâtre Nationale de la Danse for the presentation of Kiss The One We Are by Daniel Linehan as part of Chaillot Expérience Transatlantique.
Daniel Linehan asks the dancers: "What moves you?" From then on, the audience witnesses the emergence of intimacy among the nine dancers: physical indications received, reactions, bodily memory... A sensitive, multi-layered dialogue on the universal joy of dance develops between the performers and the spectators.
Discovered after his unique solo piece, Not About Everything (2007), Daniel Linehan has established himself as one of the most innovative and stimulating choreographers of his generation. Kiss The One We Are, his latest creation, is part of "DANCE ON, PASS ON, DREAM ON," a large-scale European cooperative project addressing ageism in the dance community and in society. Continuing the exploration of his relationship with dance in the solo piece Body of Work (2019), Linehan invites nine dancers to question the role dance plays in their lives and the reasons that lead them to practice this form of expression. Of different ages, backgrounds and cultural horizons, the performers retrace their personal trajectories and shared stories in words and movement. Shifting between past, present and future, in profound connection with the audience, this forward-looking collective experience creates a thrilling, complex choreography, celebrating the sheer delight of dance with subtle agility.
Text: © Jérôme Provençal 
Photo: © Danny Willems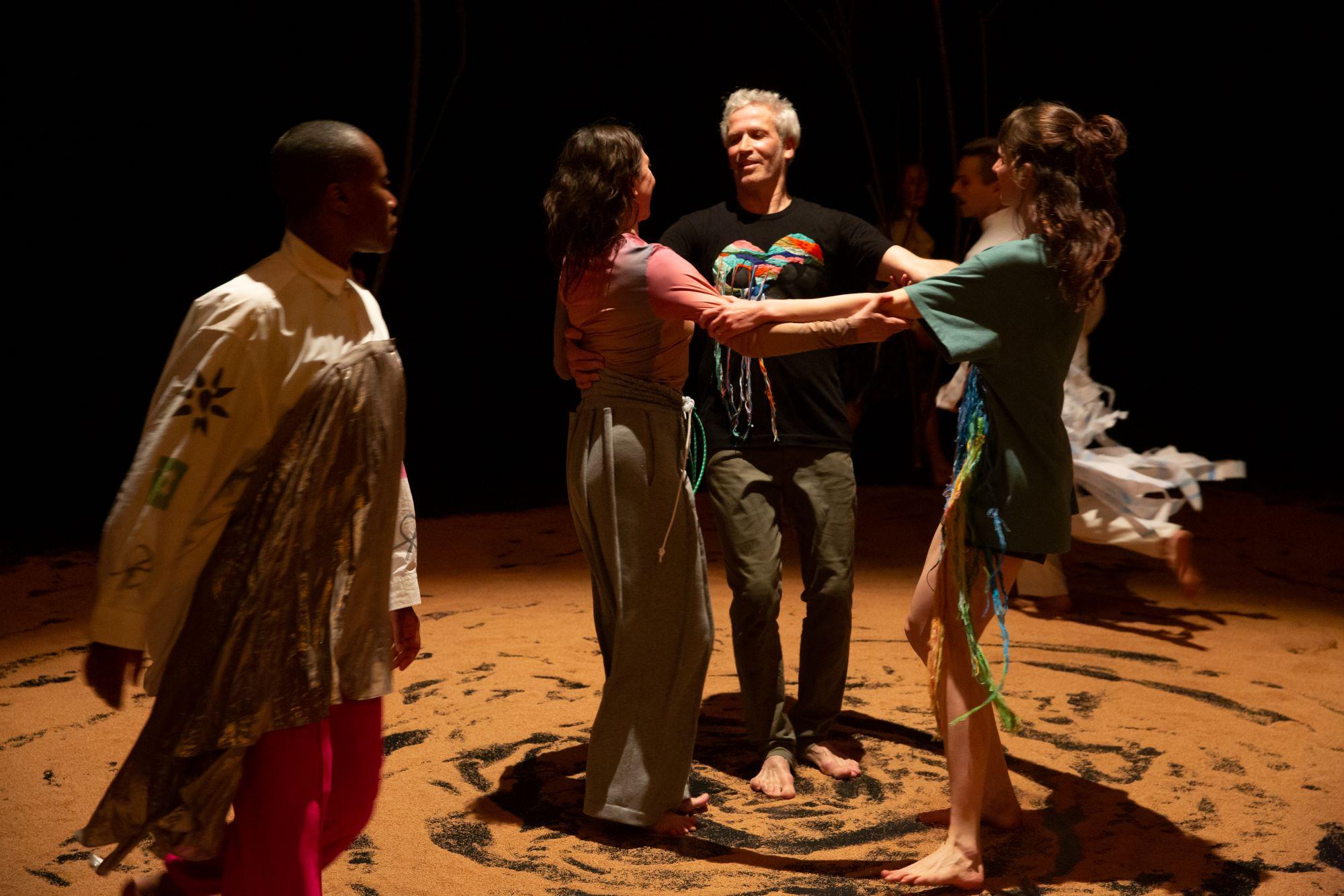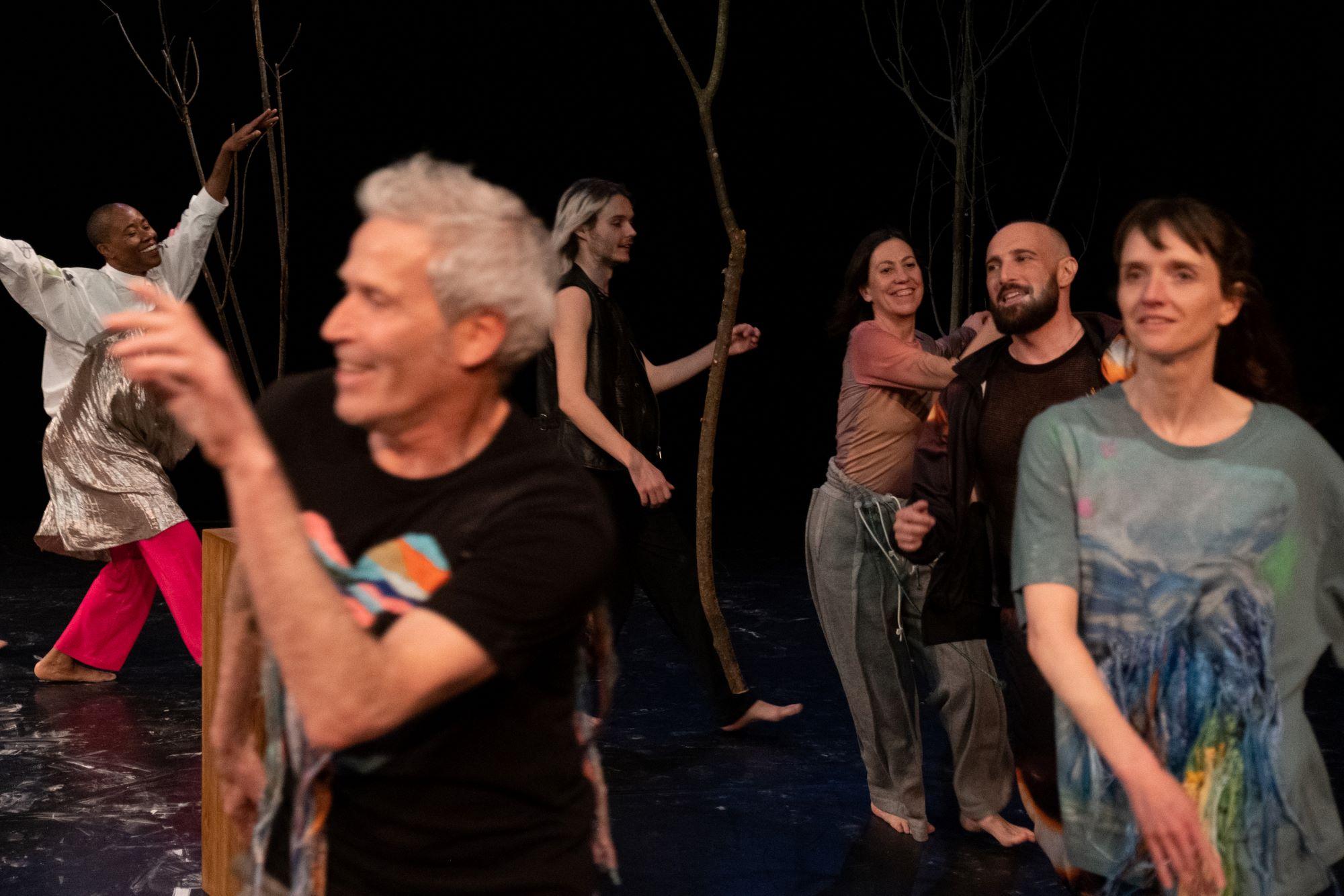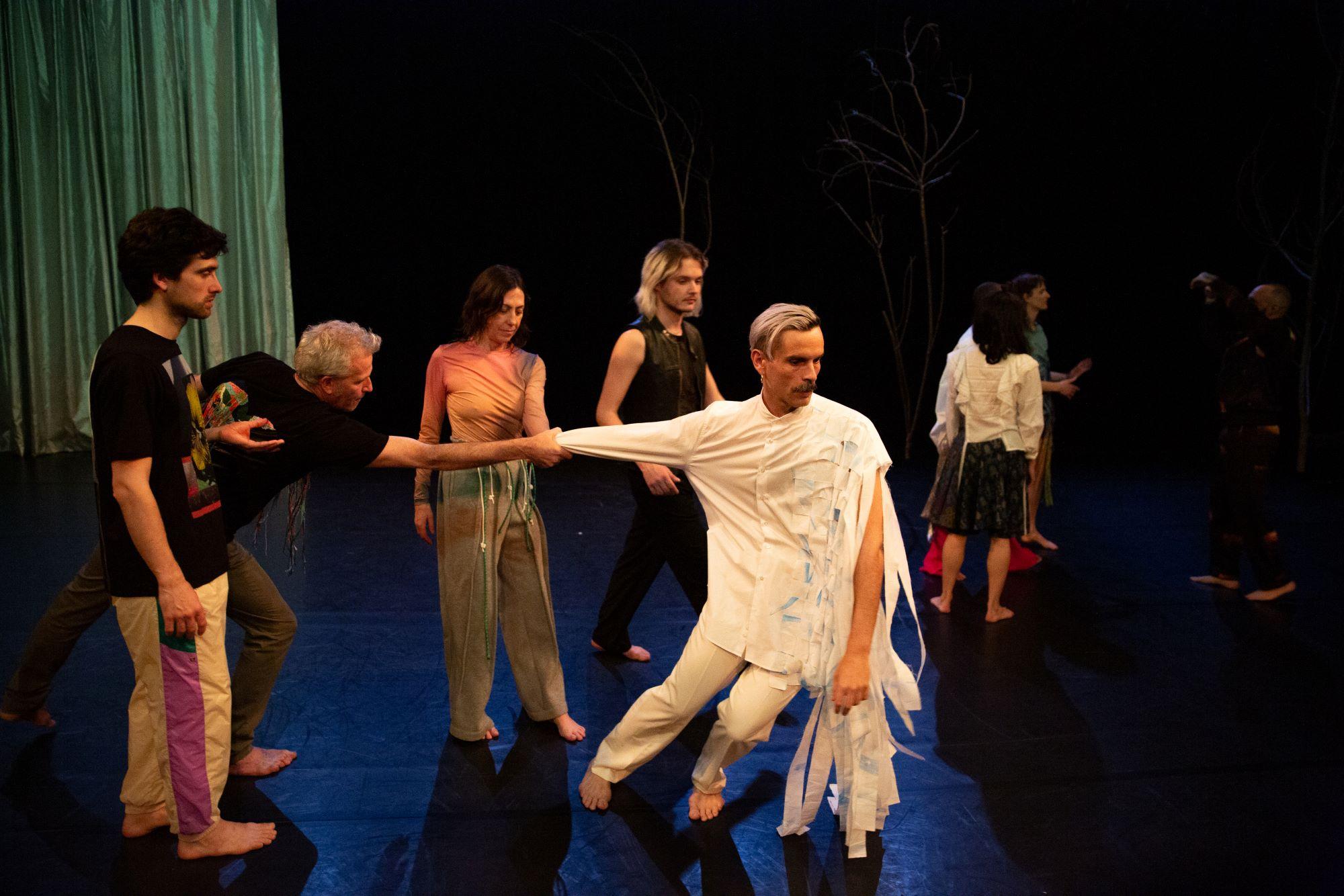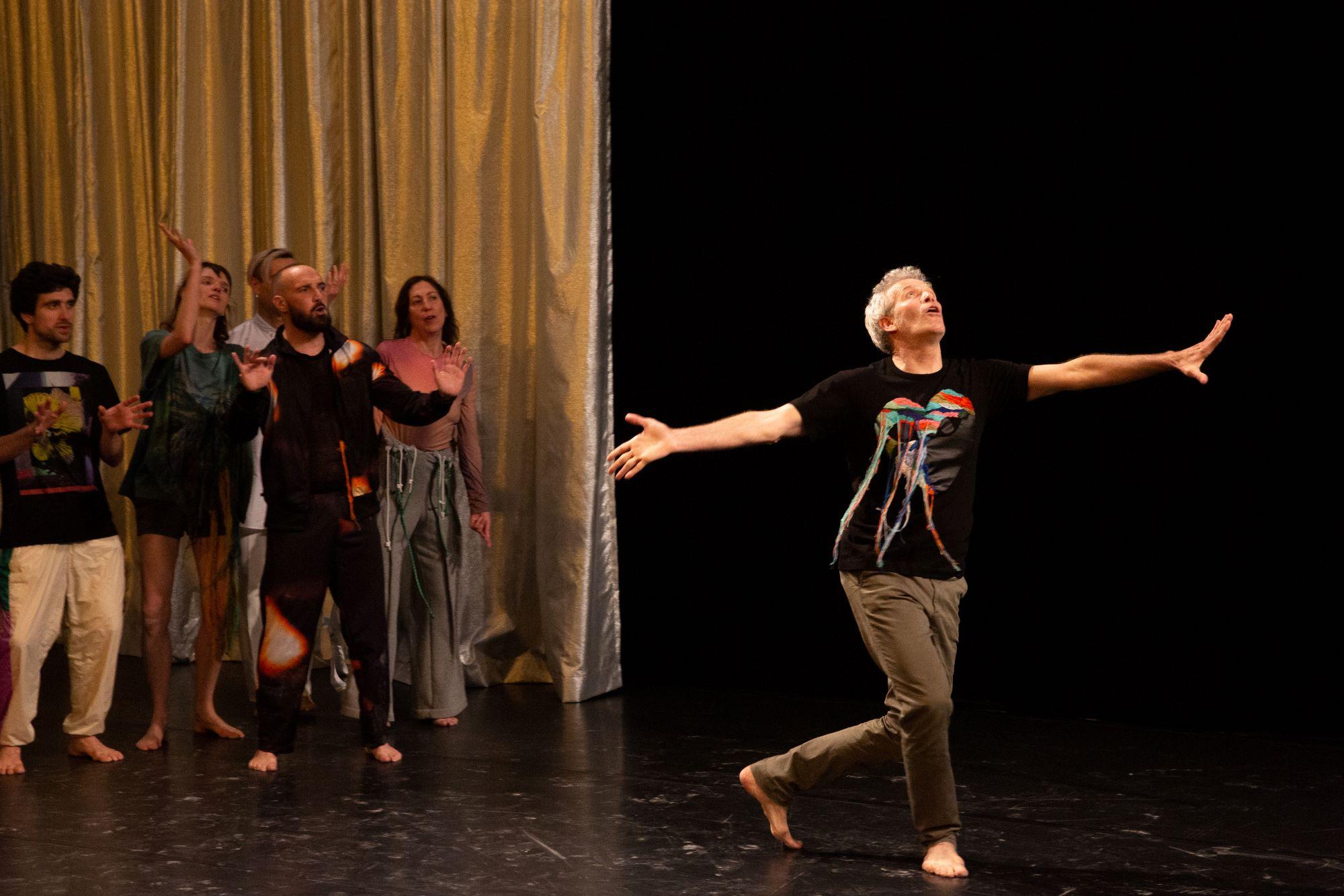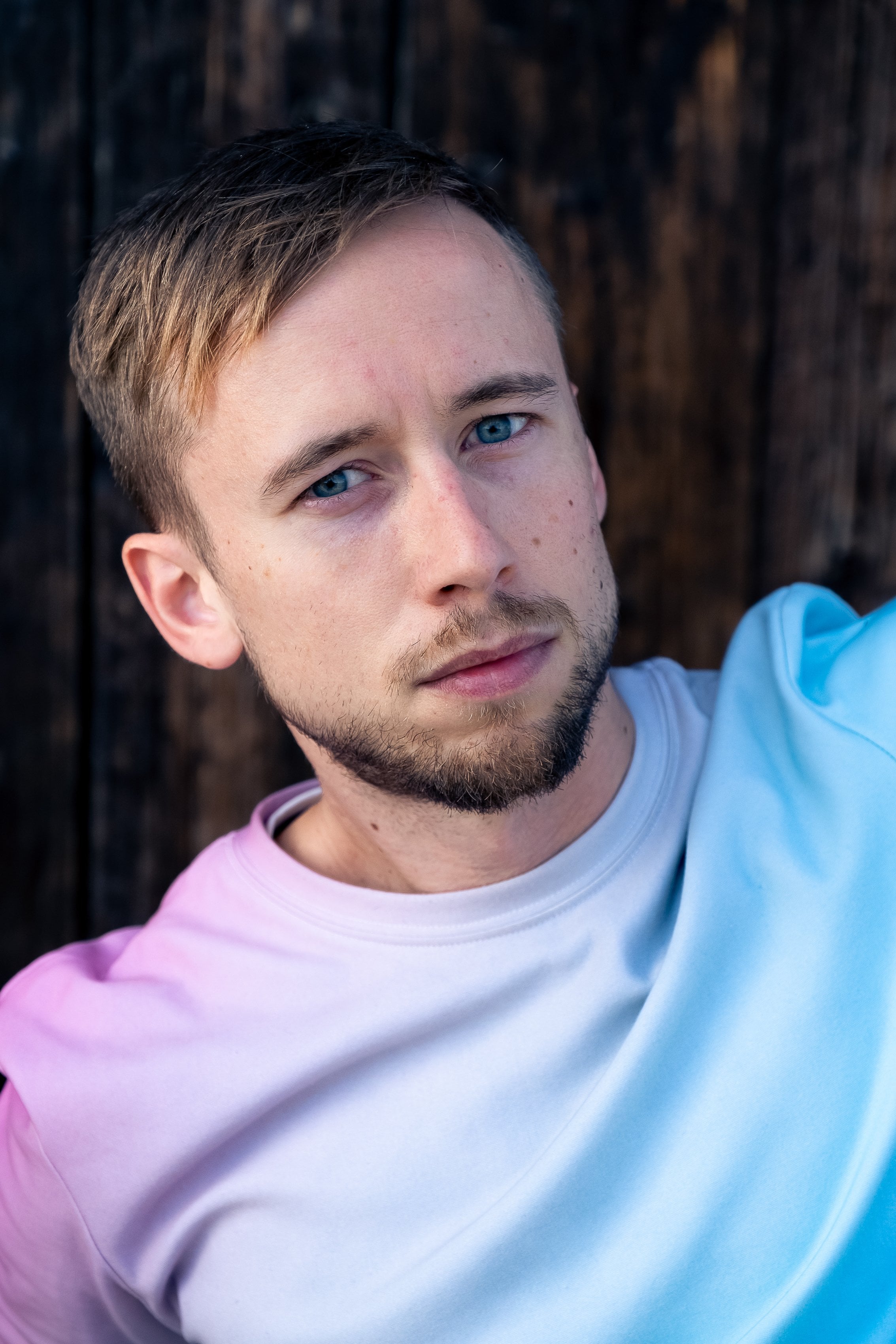 Daniel Linehan
Daniel Linehan works as a dancer and choreographer in New York before moving to Brussels in 2008, where he completes the Research Cycle at P.A.R.T.S. He is Artist-in-Residence at Movement Research from 2007 to 2008. With a team of four dancers in New York, Linehan conceives performances based on text and dance. In 2007, he premieres the solo Not About Everything, which has since been presented at over seventy-five venues internationally. 
His most recent works created in Belgium include Montage for Three (2009), Being Together Without any Voice (2010), Zombie Aporia (2011), Gaze is a Gap is a Ghost (2012), The Karaoke Dialogues (2014), Un Sacre du Printemps (2015), dbddbb (2015), Flood (2017), Third Space (2018), Body of Work (2019), sspeciess (2020) and Listen Here: These Woods & This Cavern (2021). 
Linehan also produces more distinctive projects: Vita Activa, a workshop for forty unemployed participants, co-directed with Michael Helland, which addresses the functions of time and work; A No Can Make Space (2013), a book created in collaboration with the graphic designer Gerard Leysen, which retraces Linehan's ten years of choreographic practice; and, the project untitled duet (2013), live-streamed as part of the Performance Room Series at Tate Modern in London. 
From 2012 to 2014, Linehan is Associated Artist at deSingel International Arts Centre in Antwerp and New Wave Associate at Sadler's Wells. He is Artist-in-Residence at the Opéra de Lille from 2013 to 2016. 
Photo: © Danny Willems