Choreographer

Trajal Harrell

Duration

50 min
In 2023, Dance Reflections by Van Cleef & Arpels is supporting the Festival d'Automne à Paris to present The Köln Concert by Trajal Harrell.
The American choreographer, Trajal Harrell, dreamt of putting into movement The Köln Concert, a unique piano performance by Keith Jarrett, for many years. Now, with a wealth of experience behind him, he sets about making this dream come true by means of a synthesis of his influences.
Onstage, we see seven piano stools, one for each performer. A musical score of a surprising nature awaits them. In 1975, on arriving at the Cologne Opera, Keith Jarrett noticed that the piano he was about to play on was not the right one. Despite his annoyance, he embarked upon an hour-long improvisation, the recording of which went on to become one of the highest-selling albums in the history of classical music and jazz: The Köln Concert. Trajal Harrell tackles it in a delicate way, by associating Keith Jarrett's playing with four melancholic songs by Joni Mitchell. This new work commissioned by the Schauspielhaus Zürich Dance Ensemble, where the choreographer has been Associate artist since 2019, took note of the necessity, in 2020, to limit physical contact during rehearsals. Draped in black, tip-toeing, Trajal Harrell and his six fellow performers render up an individual dance form at the crossover between different genres, in which voguing is blended with influences ranging from Ancient Greek to Noh theatre.
Text: © Laura Chapelle
Photo: © Reto Schmid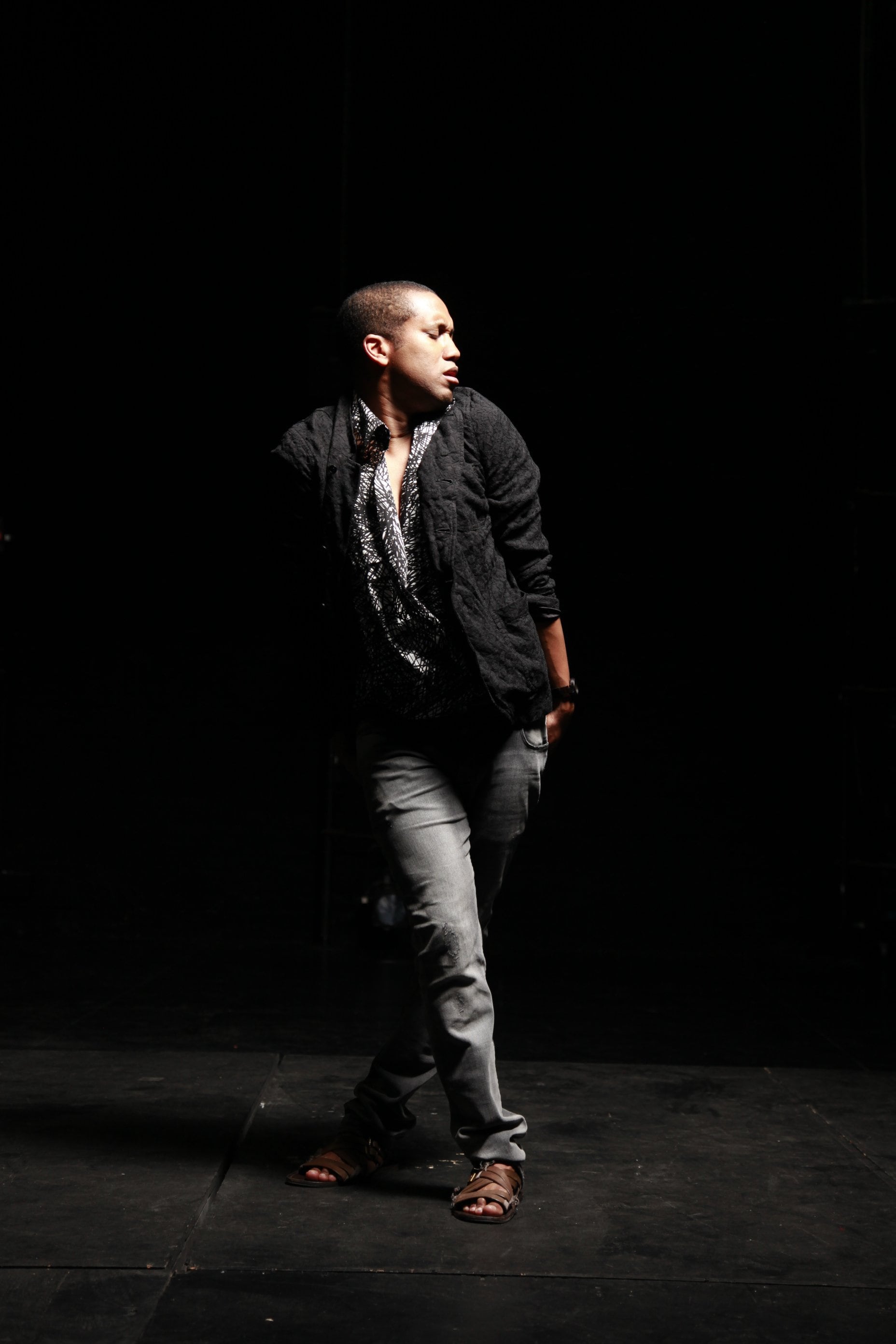 Trajal Harrell
The New York choreographer Trajal Harrell plays with a mixture of genres — from voguing to postmodern American dance — along the theoretical axes of gender, feminism and postcolonialism, conceptualized primarily during his years at Yale University. He trained in dance at the Trisha Brown Dance Company, the Centre National de La Danse (Yvonne Rainer), the City College of San Francisco and the Martha Graham School of Contemporary Dance. His creations borrow from fashion, pop culture and the avant-garde, and offer a reinterpretation of the history of dance.
Photo : © Courtesy of the Artist