or Twenty Looks or Paris is Burning at the Judson Church (M)
Cecilia Bengolea
François Chaignaud
Trajal Harrell
Marlene Monteiro Freitas
Chorégraphe

Trajal Harrell

Duration

135 min
In 2023, Dance Reflections by Van Cleef & Arpels is supporting the Festival d'Automne à Paris or the presentation of (M)imosa de Trajal Harrell.
A piece created in 2011 but which has gone on to reach cult status, (M)imosa brings together, at the invitation of Trajal Harrell, the choreographers Marlene Monteiro Freitas, François Chaignaud and Cecilia Bengolea. Figuring more than ever as a queermanifesto, in this piece voguing and post-modern dance become food for thought in a moment of shared ecstasy.
Part "M" in the Twenty Looks or Paris is Burning at The Judson Church series, (M)imosa takes the following postulate as its starting point: "What would have happened in 1963, in New York, if a figure from the Harlem voguing scene had gone all the way into Downtown in order to dance alongside the pioneers of postmodern dance?" Trajal Harrell, Marlene Monteiro Freitas, François Chaignaud and Cecilia Bengolea concoct a hybrid show which pools questions and answers in the form of a performance for four moving bodies. The result is rich in pop-inspired solos and spans half a century of choreographic claims and demands. What is a norm, a contemporary dance, or the act of surpassing something? (M)imosa then transforms into a fashion parade, a homage to Jenny Livingston's mythical documentary on the New York vogue scene, Paris is Burning, as well as on the research going on at the Judson Memorial Church and the tenants of postmodern dance. Gestures and sounds collide in a wildly inventive manner.
Texte : © Philippe Noisette
Photo: © Paula Court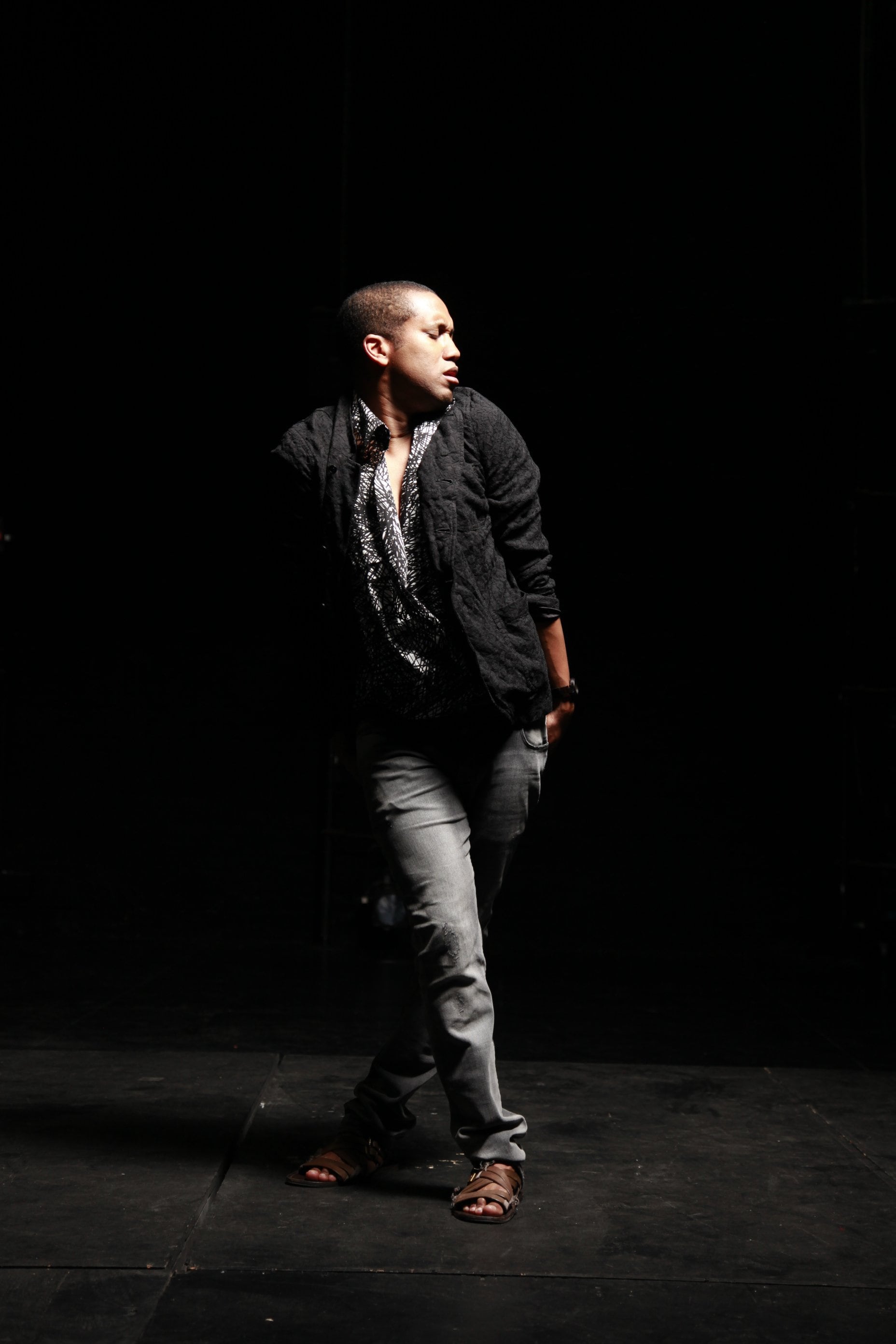 Trajal Harrell
The New York choreographer Trajal Harrell plays with a mixture of genres — from voguing to postmodern American dance — along the theoretical axes of gender, feminism and postcolonialism, conceptualized primarily during his years at Yale University. He trained in dance at the Trisha Brown Dance Company, the Centre National de La Danse (Yvonne Rainer), the City College of San Francisco and the Martha Graham School of Contemporary Dance. His creations borrow from fashion, pop culture and the avant-garde, and offer a reinterpretation of the history of dance.
Photo : © Courtesy of the Artist