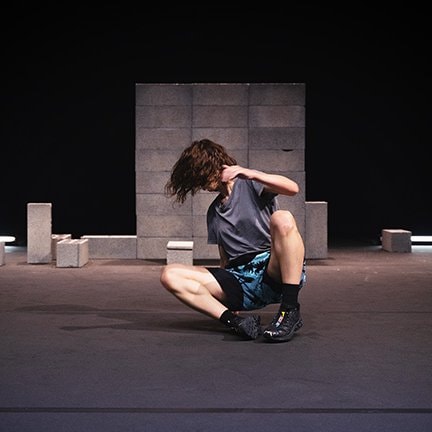 Choreographer

Duration

45 min
In 2023, Dance Reflections by Van Cleef & Arpels is supporting the Festival d'Automne à Paris to present Mourn Baby Mourn by Katerina Andreou
In the choreographic and sound-based piece Mourn Baby Mourn, Katerina Andreou uses melancholy as its raw material. This solo piece functions as a distress signal, an attempted escape of a virulent kind.
At the origins of Mourn Baby Mourn, Katerina Andreou's third solo piece, lies an underlying feeling of sadness and frustration, which is both intimate and shared. What if this confusion also corresponded to that of an entire era, society or generation? What should we do with these negative states? The Greek choreographer's answer is to use them in a motor, the fuel for which is provided by the words, spewed out and projected in the form of a spontaneous text directly addressed to the audience. The dancer's body coexists with these woes turned into woes, via an autonomous form of movement, an invigorating free style. Mourn Baby Mourn oscillates between the vivid sounds of electronic music and the chiseled contours of a soundscape devised in conjunction with the Chilean musician Cristian Sotomayor, swaying back and forth almost inevitably. To mourn, in English, means both to grieve and to lament. With its pop-music sounding title, Mourn Baby Mourn attempts to find a way out of a personal impasse via movement of a powerful, life-enhancing kind. In this piece, music, words, bodies and words find themselves with their backs to the wall.
Text : © Vincent Théval
Photo: © Hélène Robert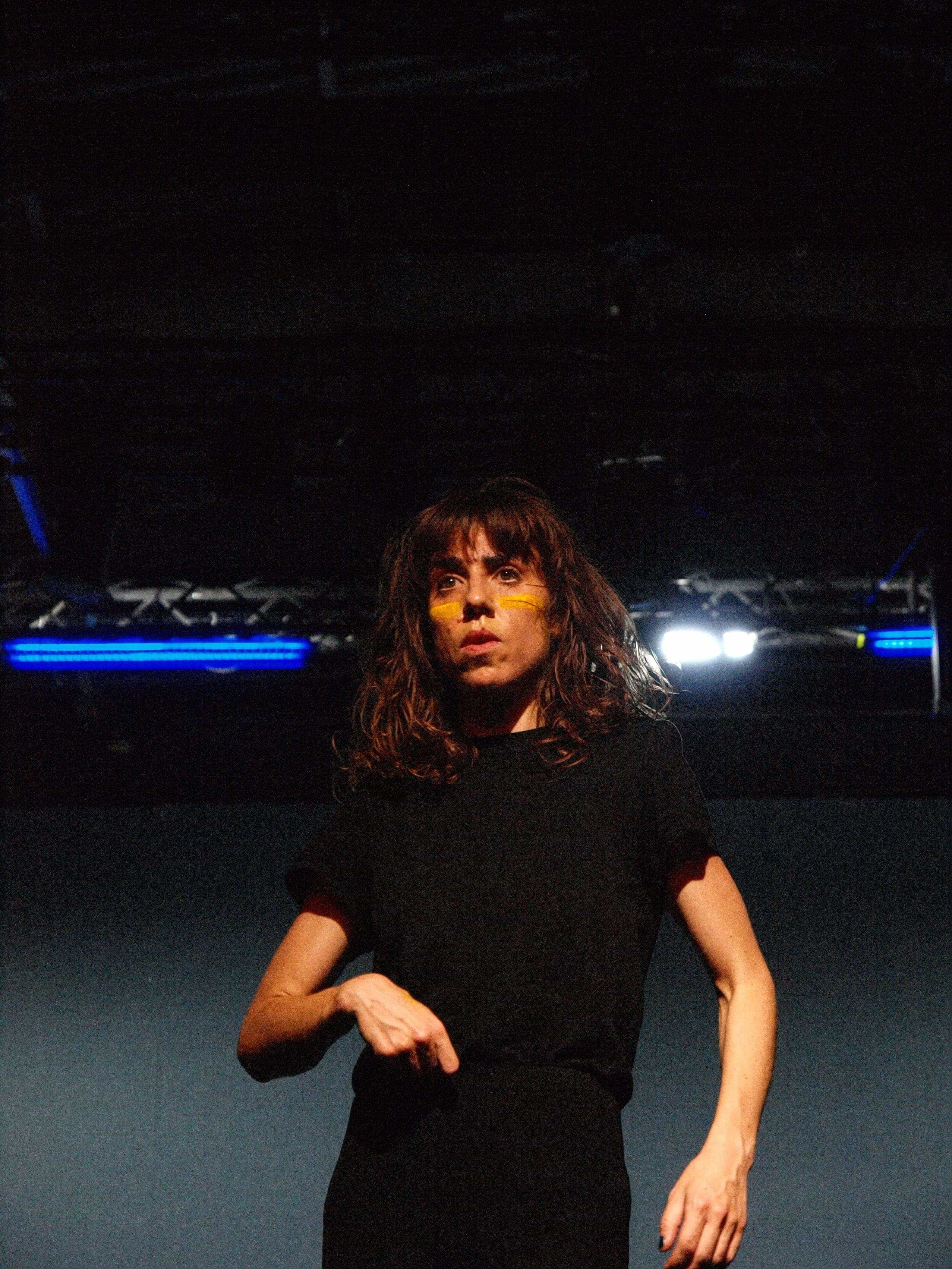 Katerina Andreou
In 2023, Dance Reflections by Van Cleef & Arpels is supporting choreographer Katerina Andreou for the presentation of BSTRD as part of the Dance Reflections by Van Cleef & Arpels dance festival in Hong Kong, as well as for the presentation of Mourn Baby Mourn at the Festival d'Automne in Paris.
View profile