In 2023, Dance Reflections by Van Cleef & Arpels is supporting choreographer Katerina Andreou for the presentation of BSTRD as part of the Dance Reflections by Van Cleef & Arpels dance festival in Hong Kong, as well as for the presentation of Mourn Baby Mourn at the Festival d'Automne in Paris.
Katerina Andreou is a Greek dancer and choreographer living in France. A graduate of Athens Law School and the National Dance Academy in the Greek capital, she also attended the ESSAIS program at the National Center for Contemporary Dance in Angers. She holds a Master's Degree in choreographic research from the University of Paris VIII.
In her career as a performer, she has collaborated with figures such as DD Dorvillier, Anne Lise Le Gac, Lenio Kaklea, Bryan Campbell, Dinis Machado, Emmanuelle Huynh and Ana Rita Teodoro. In her own work, she develops a unique physical practice for each project. Her performances seek out the states of being arising from the perpetual negotiation among different tasks, highlighting contrasting, even contradictory fictions or worlds, often questioning notions of authority and censorship. She herself creates the sound environments for her productions, which become her main storytelling tool.
In 2016, Katerina Andreou was awarded the Prix Jardin d'Europe for her solo piece A Kind of Fierce at the ImpulsTanz Festival. Subsequent creative projects include BSTRD (2018) and the duet Zeppelin Bend (2020) with Natali Mandila.
Photo : Katerina Andreou © Milto Exakoustidis
Shows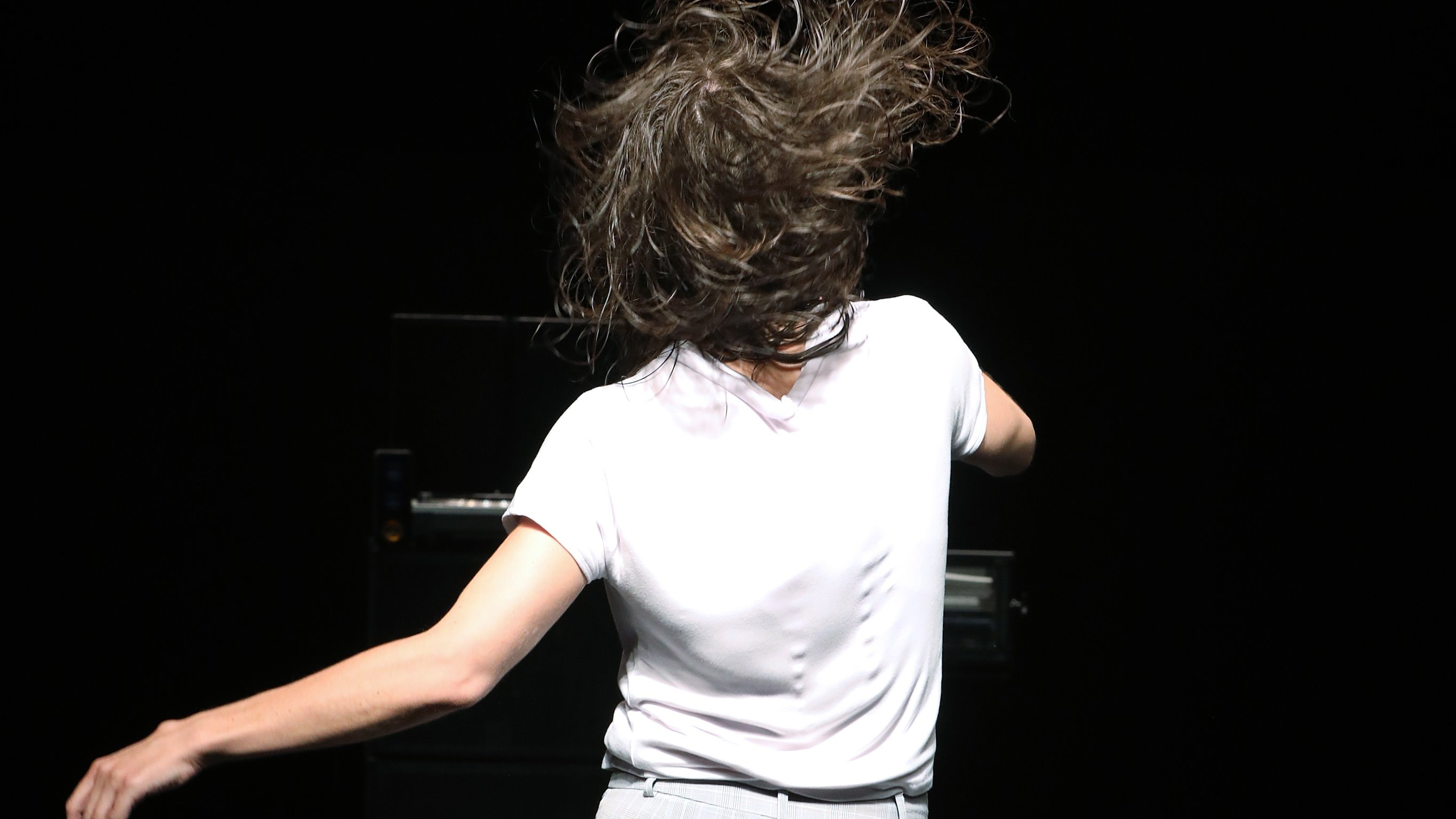 BSTRD


Katerina Andreou

Show
Presentation supported by Dance Reflections by Van Cleef & Arpels
Mar 12th - 13th, 2022
May 20th - 21st, 2023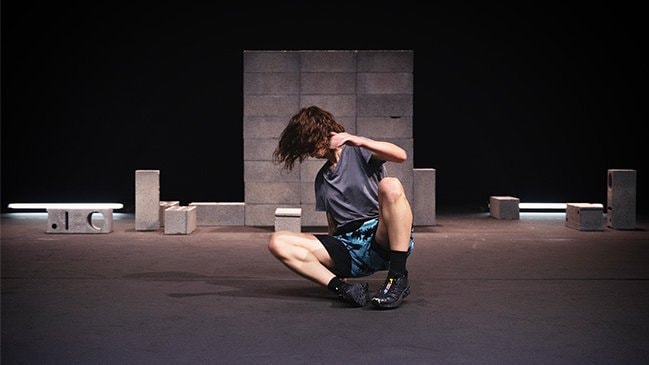 Mourn Baby Mourn


Katerina Andreou

Show
Presentation supported by Dance Reflections by Van Cleef & Arpels
Sep 27th - 30th, 2023