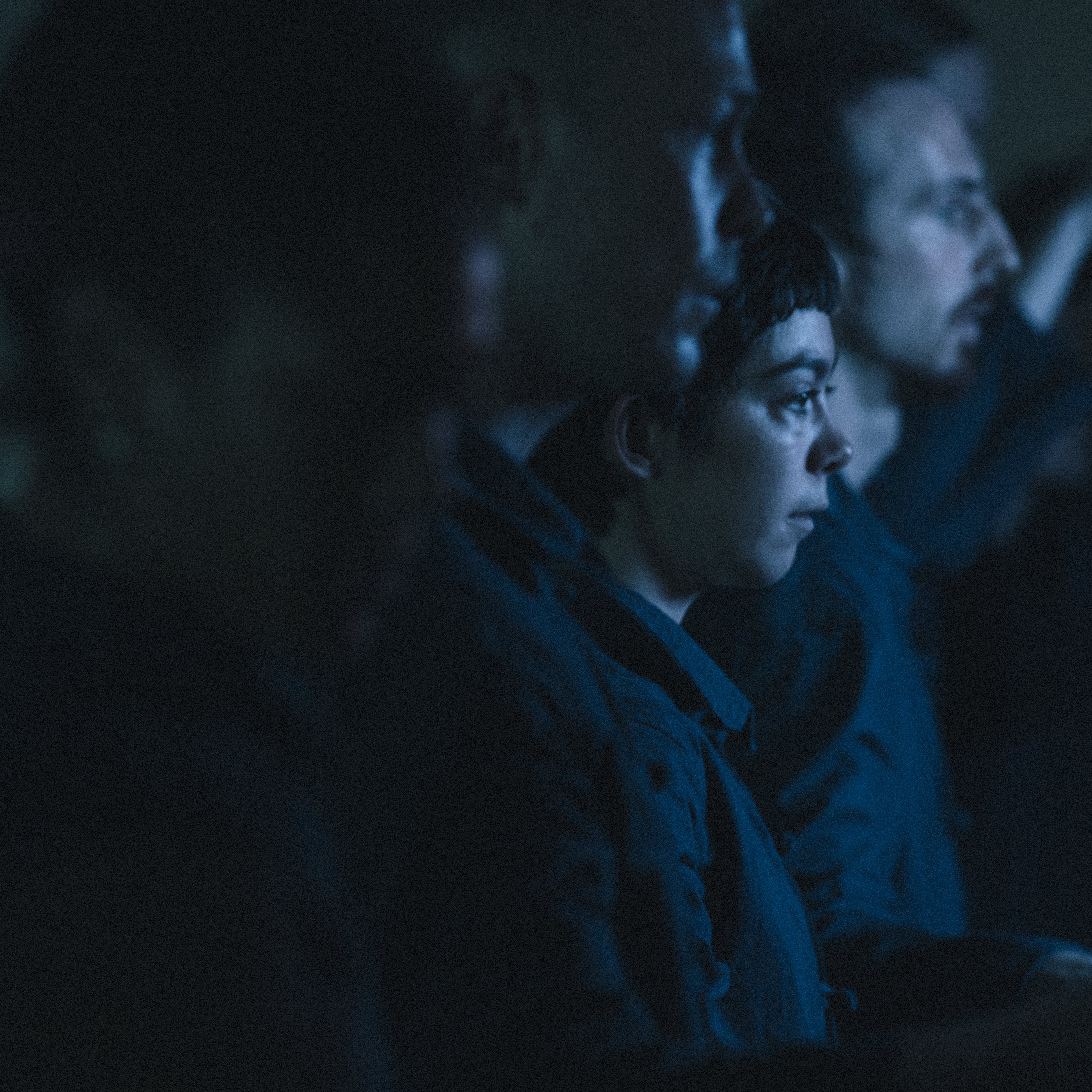 Choreographer

Oona Doherty
In 2022, Dance Reflections by Van Cleef & Arpels is supporting Sadler's Wells for the presentation of Navy Blue, the latest work of Irish choreographer Oona Doherty.
Is this a reset? Is this the future? With their disappearance, sense and order are reborn on stage. This is Oona Doherty's most ambitious work to date.
Navy Blue, a black comedy and Oona Doherty's latest creation, offers a large-scale work that brings 12 dancers on stage. What starts as a neo-classical ballet devolves into a sort of farce: the piano concerto is punctuated by gunshots and the dancers fall one by one as blue drops of blood splatter the walls. This is the blue that the choreographer describes as "the color of the veins of solitude." The bodies are lost in a tumble through space. Through dance, this young choreographer investigates community, individualism, empathy, and freedom. Influenced by the civil war in North Ireland, where she spent her childhood, Oona Doherty crafts a dance tinted with pain, with rebellion, and with hope.
Maïa Bouteillet
Photo: © Ghislain Mirat
Oona Doherty
Oona Doherty has been performing dance-theatre internationally since 2010 with companies including: TRASH (NL), Abattoir Fermé (BE), Veronika Riz (IT), Emma Martin/ United Fall (ROI), Enda Walsh and Landmark Productions (ROI).
Doherty's ground-breaking choreography has earned her multiple awards and prestigious opportunities both in Ireland and abroad. Her solo work Hope Hunt and the Ascension into Lazarus (2015) earnt her Tiger Dublin Fringe Festival Best Performer Award in 2016 and won the Total Theatre Dance Award at the Edinburgh Fringe in 2017. Her first group piece Hard to Be Soft - A Belfast Prayer was voted no.1 UK dance show of 2019 by The Guardian. In 2019 she created Lady Magma: The Birth of a Cult and 2021 saw her first collaboration with (LA)HORDE, collective at the helm for Ballet National de Marseille (FR).
Oona Doherty was awarded the Silver Lion at the Venice Biennale Danza in 2021.
Photo : © Luca Truffarelli