Necesito, pièce pour Grenade
Collective

Ensemble Chorégraphique du CNSMDP
In 2023, Dance Reflections by Van Cleef & Arpels is supporting the Paris Conservatory (CNSMDP) for the revival of Necesito, pièce pour Grenade.
The young performers of the Choreographic Ensemble bring to life the precise writing of choreographer Dominique Bagouet's dance and imagination the with a piece performed in its entirety for the first time in thirty years.
Necesito, pièce pour Grenade is a sunny piece, evoking an imaginary Spain, including the splashing of fountains in the patios, the sensuality of Arab-Andalusian song as well as  pop music. A group of tourists in shorts and summer dresses walk hurriedly about. They stretch voluptuously, then sit or lie down. A pink marble floor inlaid with mosaics is reminiscent of the Alhambra. This work, the last by Dominique Bagouet, who died of AIDS just thirty years ago, expresses above all an amusing taste for freedom and a sensitivity for the fragility of the things of life. Its rich gestures, which borrow from all styles of dance, are perfect for highlighting the expressiveness and subtlety of the young dancers of the Choreographic Ensemble of the Paris Conservatory.
Agnès Izrine
Photo: © Laurent Philippe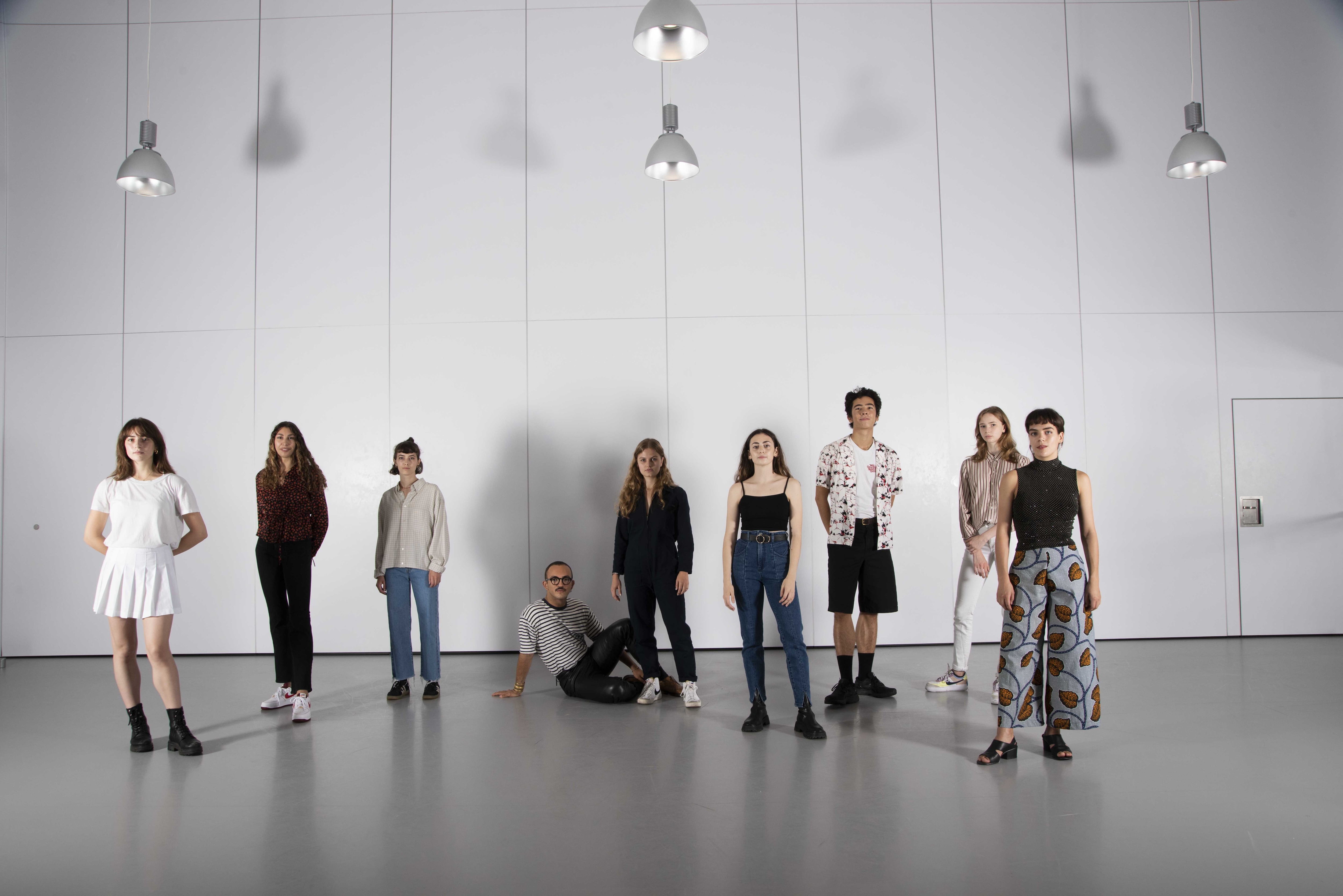 Ensemble Chorégraphique du CNSMDP
The dancers who make up the Choreographic Ensemble are high-level pre-professional performers who have completed the Master's program "Interpretive Dancer: Repertoire and Creation" ("Danseur interprète : répertoire et création"). These future professionals perform pieces from the neoclassical and contemporary repertoires as well as creations with choreographers from the French and international contemporary scene.
The Choreographic Ensemble performs every year at the Paris Conservatory, and then on tour in France and abroad. Professional integration is a key objective for these young people and for the Conservatory. A season with the Choreographic Ensemble allows them to gain stage experience as well as to develop themselves as choreographic artists.
Photo: Ensemble Chorégraphique du CNSMDP © Ferrante Ferranti