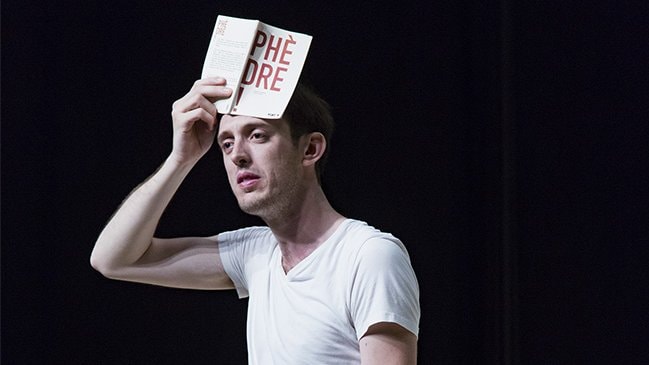 Choreographer

François Gremaud

Duration

105 min
In 2023, Dance Reflections by Van Cleef & Arpels is supporting the festival La Bâtie and the Festival d'Automne à Paris to present Phèdre ! by François Gremaud.
Phèdre ! is not Phèdre. Phèdre ! is a comedy that looks like a conference about Phèdre, Racine's tragedy. François Gremaud has written an exhilarating score for an actor who draws upon his passion for the theatre to summon up an irresistible exclamation of joy.
Alone onstage, an orator recounts the story of Phèdre, its context, mythological origins of its characters and Racine's writing. He then ends up performing the piece, in his own way. Romain Daroles – "révélation théâtrale" of the 57th Prix du Syndicat de la critique in 2020 – is this passionate conference speaker takes on all the roles with no other accessory than a book and sublimates the Alexandrian metre with his south-west France accent. Alongside Giselle..., François Gremaud brings us the first opus in a triptych focusing on tragic female figures from classical works of the performing arts. The author and director has developed a style which consists of reducing a piece into a "paraphrase" for an orator. Without depriving it of its marvellous language and emotion it stirs up, the tragedy is twisted into a work of comedy bristling with cultural references from today's world and priceless plays on words. If Phèdre is the expression of passion, Phèdre ! is the exclamation of the joy in the de-dramatisation of tragedy.
Text : © Mélanie Jouen
Photo: © Loan Nguyen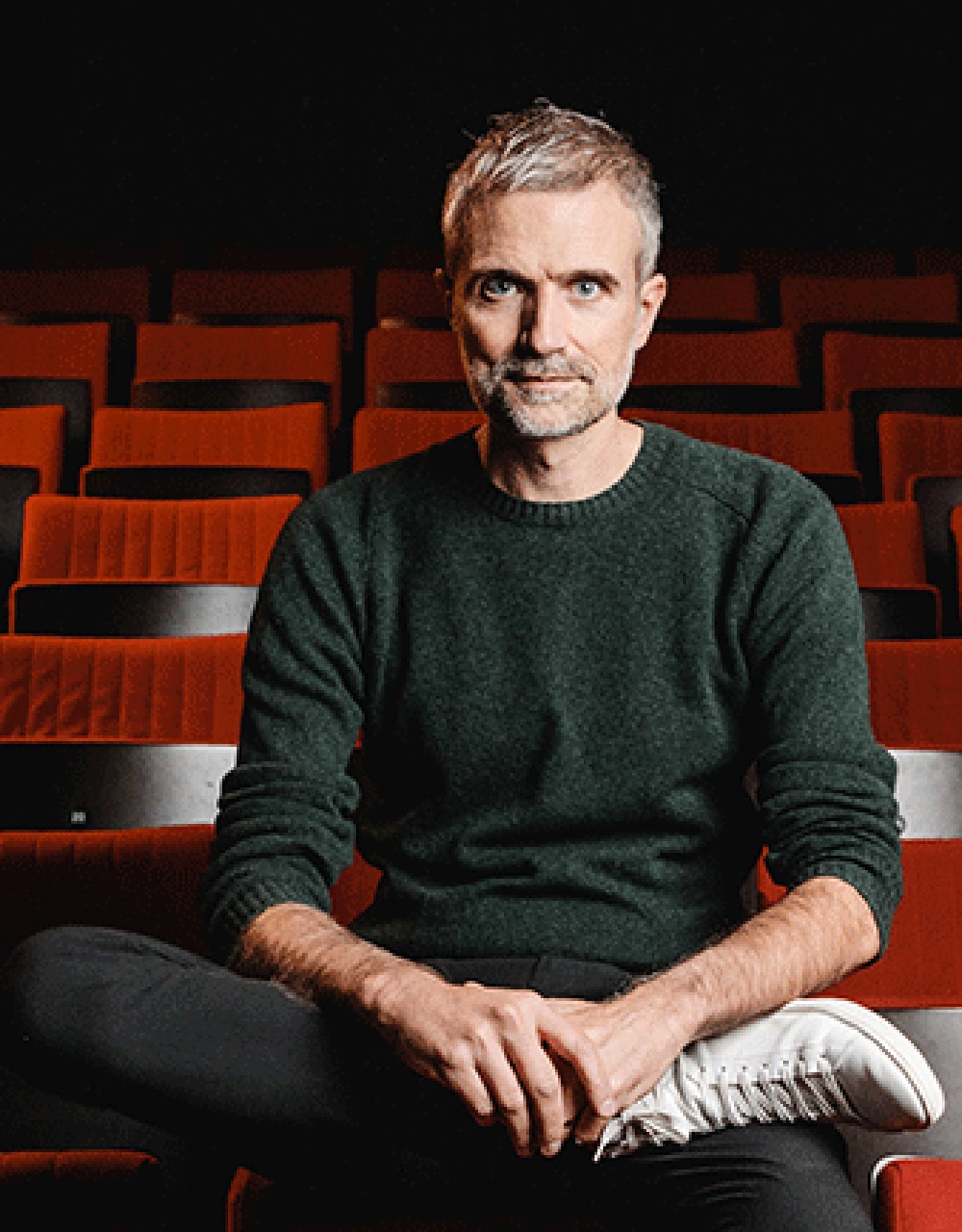 François Gremaud
Born in 1975 in Bern, Switzerland, François Gremaud studied at the École cantonale d'Arts de Lausanne (ECAL) before training as a director at the Institut national supérieur des arts du spectacle (INSAS) in Brussels. With Michaël Monney in 2005, Gremaud co-founded 2b company, the association with which he presented his first creation, My Way. In 2009, his show Simone, two, three, four marks his first collaboration with the visual artist, Denis Savary, as well as with the actors Pierre Mifsud, Catherine Büchi and Léa Pohlhammer. Gremaud wrote and directed Phèdre ! in 2017, based on Jean Racine's eponymous play. Performed by the actor Romain Daroles, this show featured at the 2019 Festival d'Avignon. In 2018, Gremaud co-writes and co-performs Partition(s) with Victor Lenoble, with whom he also created Pièce sans acteur(s) in 2020. When between theatrical projects, Gremaud composes minimalist or festive songs and is a regularly teacher in both the Bachelor's program, for actors, and the Master's program, for directors. He also contributes to Continuing Education and Research & Development programs at the Haute École des Arts de la Scène La Manufacture in Lausanne. François Gremaud is the winner of the 2019 Swiss Theater Awards.
Photo: © Niels Ackermann