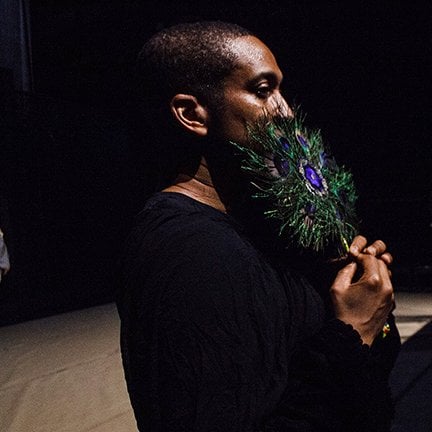 Chorégraphe

Trajal Harrell

Duration

75 min
In 2023, Dance Reflections by Van Cleef & Arpels is supporting the Festival d'Automne à Paris for the presentation of The Romeo by Trajal Harrell at Chaillot - Théâtre national de la Danse.
It does not really matter what the origins of Romeo are. Imagine a dance which sees people of all origin, sex, generation and temperament dancing as they face up to their innermost tragedies. This time around, Trajal Harrell brings The Romeo to Paris. And it is perhaps here that the story truly begins.
In The Romeo, a large-scale piece for a dozen performers, Trajal Harrell forges a speculative style of dancing. Named after a Shakespearian hero, and the origins of which nobody knows, nor who danced it first, the dance has been passed on from generation to generation and then brought up to date by their memory of it. It is a dance which lends its characteristics to a multitude of protagonists. As court dance, voguing pose, or pastoral dance, it would seem that the The Romeo has already lived a thousand lives. Amidst an entirely transparent pergola decor, Trajal Harrell evokes a fantasy world of bodies striding up and down the catwalk, a mechanism which he stretches at will. The celebration we are witness to has something unsettling about it, making it all the more beautiful: each of the artists presents themselves before going backstage to take on a new role. According to Harrell, movement, whether it be draped, enveloped, hidden, or revealed, is like cloth of the most voluptuous kind, a brazen wink of the eye, a last dance. The Romeo revels in mixing up time in order to conjugate with the present. 
Texte : © Philippe Noisette
Photo: © Orpheas Emirzas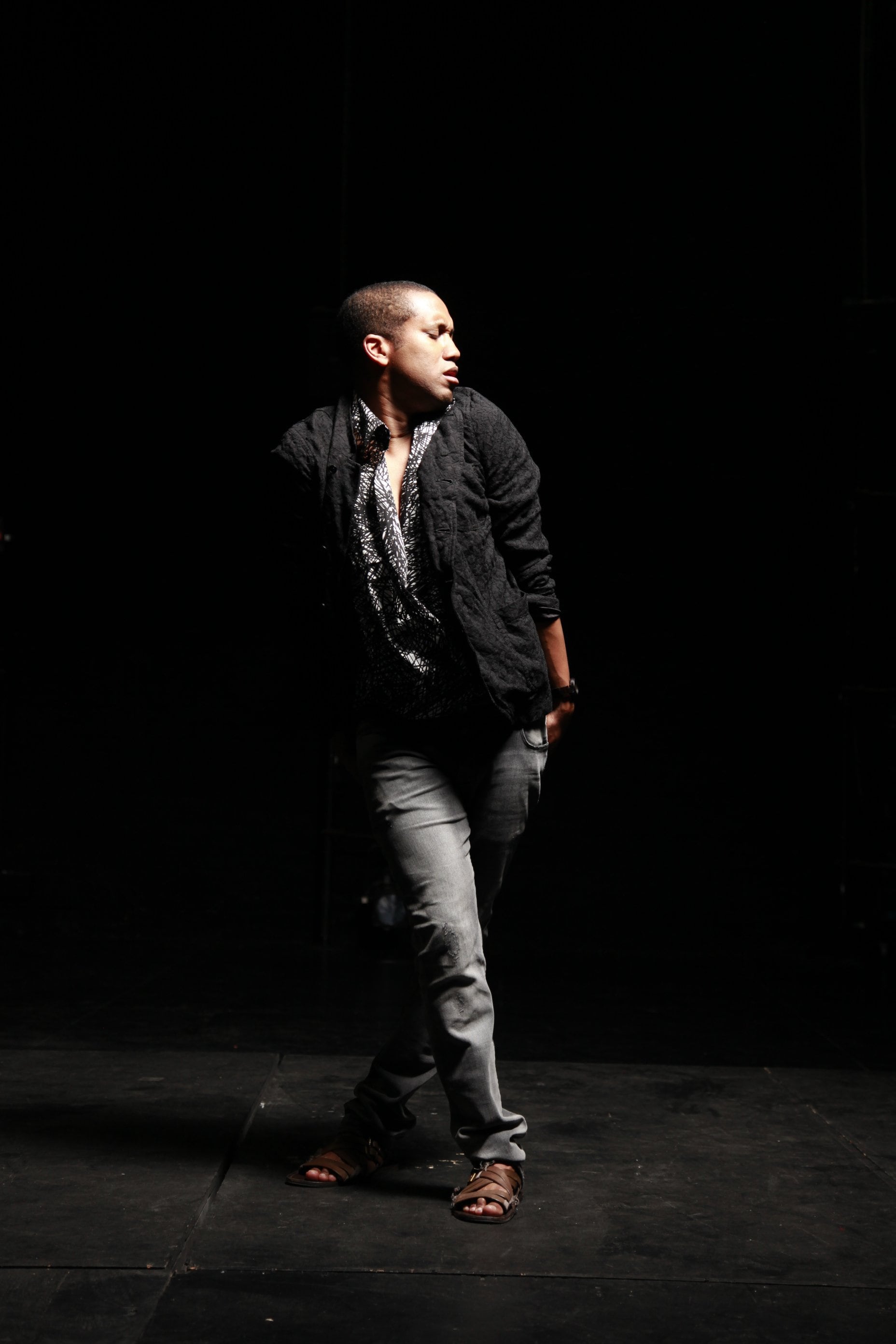 Trajal Harrell
The New York choreographer Trajal Harrell plays with a mixture of genres — from voguing to postmodern American dance — along the theoretical axes of gender, feminism and postcolonialism, conceptualized primarily during his years at Yale University. He trained in dance at the Trisha Brown Dance Company, the Centre National de La Danse (Yvonne Rainer), the City College of San Francisco and the Martha Graham School of Contemporary Dance. His creations borrow from fashion, pop culture and the avant-garde, and offer a reinterpretation of the history of dance.
Photo : © Courtesy of the Artist