Choreographer

Georges Labbat

Duration

50 min
In 2023, Dance Reflections by Van Cleef & Arpels is supporting the Ménagerie de verre for the presentation of SELF/UNNAMED by Georges Labbat, as part of Les Inaccoutumés Festival 2023.
SELF/UNNAMED is a duet for two bodies, that of an artist and a mannequin – a translucent, rigid and plastic alter-ego, fashioned in resin. These bodies, both vessels of a single-voice dialogue, partners in a lonely waltz, discover and apprehend the complexity of their relation at once. 
Bound by the contract uniting them, one-by-one they uncover a series of images making up the disturbing and confused desires of their encounter. They embody a multitude of individuals, as roles are traded, disputes and power dynamics coincide, accumulate, and collide… until the very boundary separating them does its disappearing act.
Photo: © David Le Borgne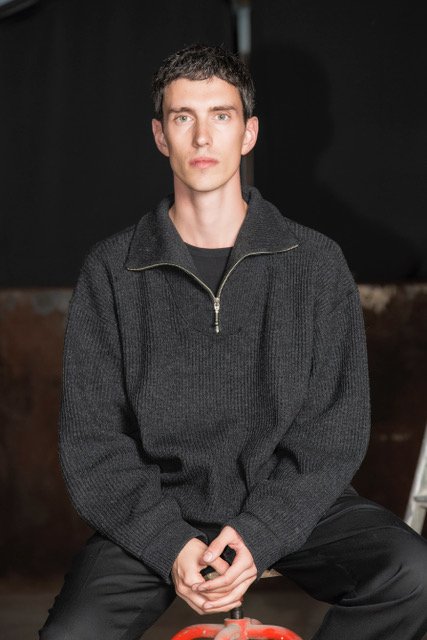 Georges Labbat
Born in 1997, Georges Labbat is a choreographic artist. Trained at the Paris Conservatory and the P.A.R.T.S. School in Brussels, he has danced in Crowd by Gisèle Vienne and collaborated with Anne Imhof for her carte blanche at the Palais de Tokyo in Paris, as well as with the American duo Gerard&Kelly. He has also created several choreographic pieces exploring the relationship that unites text and literature with movement, all while developing a visual arts practice focused on the design of resin statues.
Photo: © Fabrice Malard