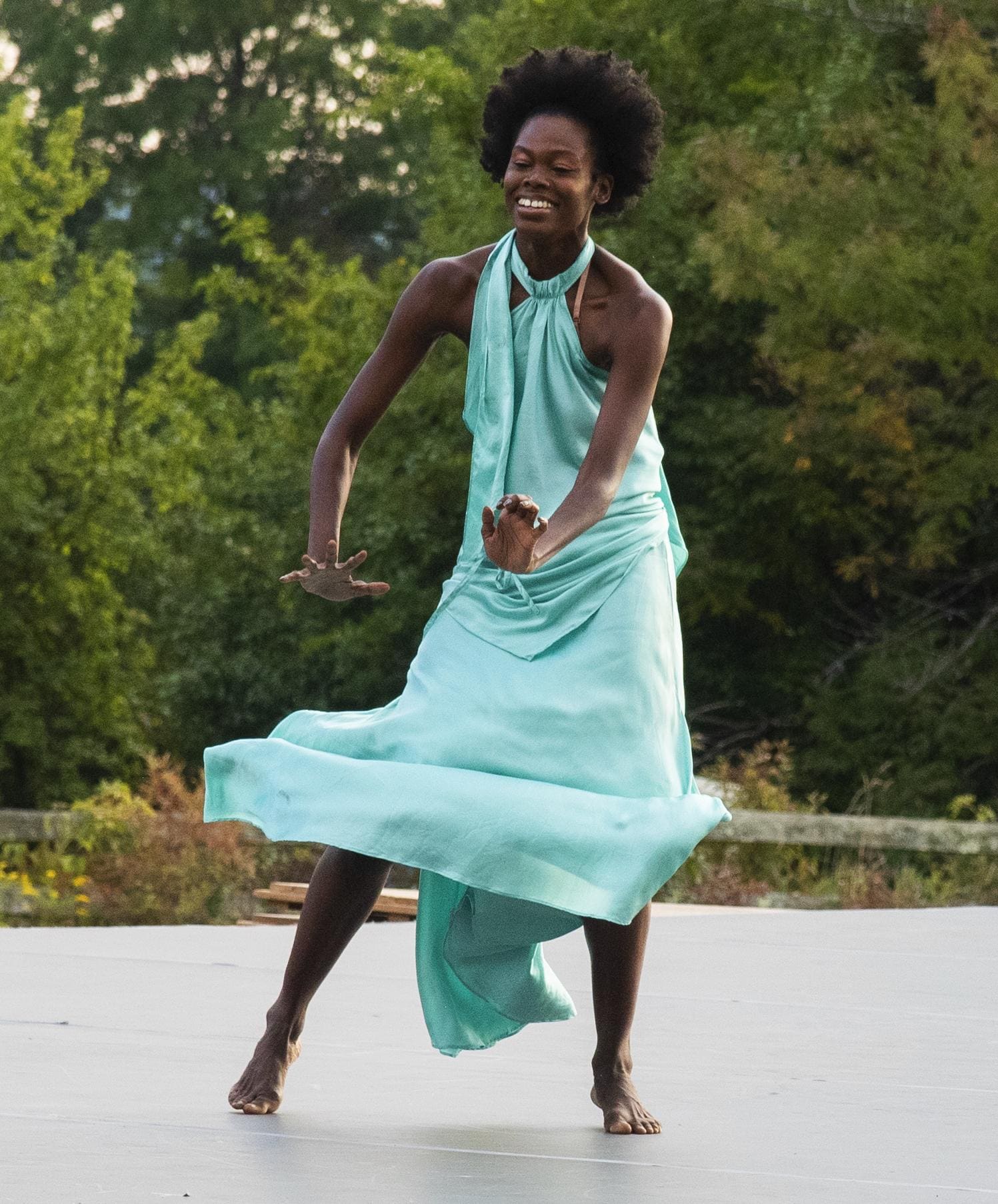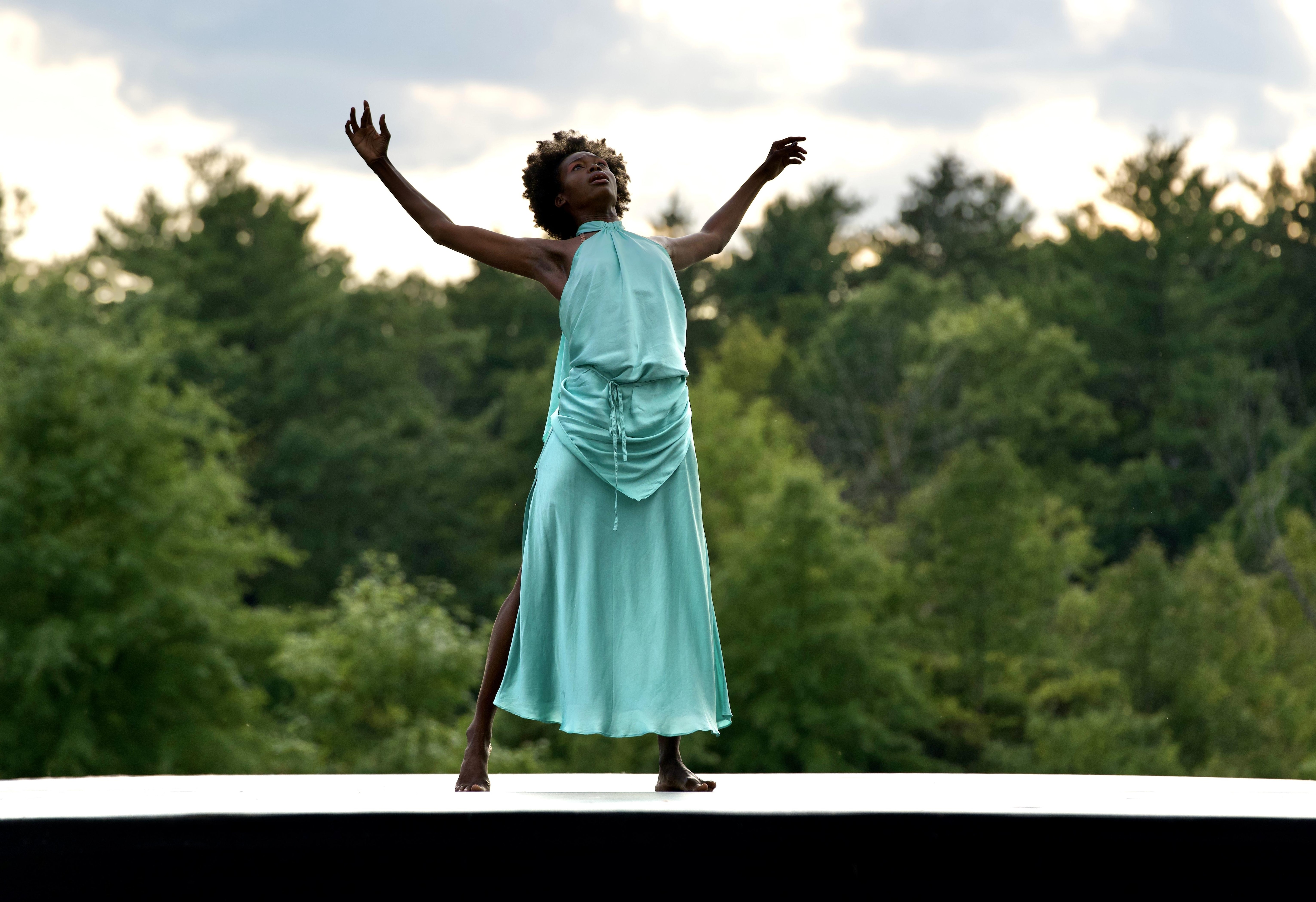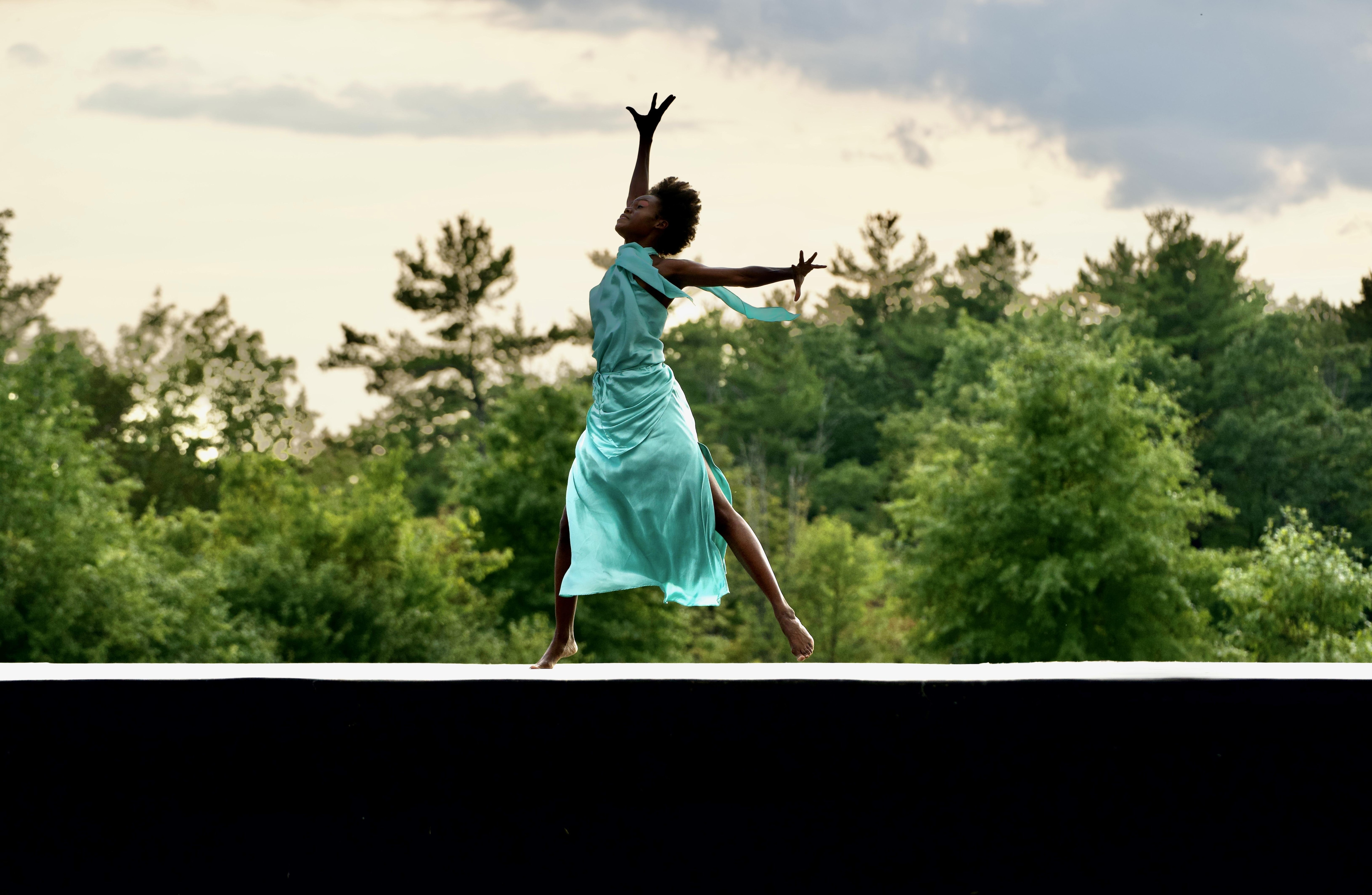 Dancing with Philip Glass: Chanon Judson & Leonardo Sandoval
To witness a dance artist's interpretation of a piece of music is to briefly hear what they hear; to feel what they feel. Multiply this experience by five, and you've got Dancing with Glass: The Piano Etudes. In this new evening of work, choreographers including Lucinda Childs, Justin Peck and Bobbi Jene Smith/Or Schraiber present their distinct perspectives on Philip Glass's seminal Piano Etudes, alongside performances by pianist and esteemed Glass interpreter Maki Namekawa. 
Ahead of a run at New York City's Joyce Theater in November as part of Van Cleef & Arpels' Dance Reflections festival, two of the dance-makers involved, Urban Bush Women artistic director Chanon Judson and Brazilian tap artist Leonardo Sandoval, spoke about their history with Glass's music, the challenges of working with such an iconic score, and what it's like to see their pieces in conversation with each other onstage.  
What was your relationship to Philip Glass's music before coming onto this project? 
Chanon Judson:
It started when I was in fifth grade. I had a modern teacher who would play Philip Glass for class, and the music grabbed me. I was like, what is this? I asked if I could borrow the CD and I took it home. She saw that I was really growing in my relationship with the music, so sometimes she would give me a CD, and I started building a collection. I'd be home and I'd put the music on repeat, and that would be my meditation music, my study music, my improvisation, getting into my me-space music. There's something about his music that's very spiritual to me. During COVID I started going back into my vault of Philip Glass pretty heavily, and started dreaming and visioning with the music. And then I had a conversation with Linda [Shelton, executive director of The Joyce Theater] and she was like: "Do you know the Etudes?" I'm like, do I know the Etudes?! I love the Etudes! So it was full circle from being a young dancer and loving this music that was clearly too big for me and my dancing, to being a mature artist and coming back to it at a time when I was able to really sit and saturate inside of the music.  
Leonardo Sandoval:
My first experience [with Glass] was actually when I was in my mid-twenties in New York City. I was having a conversation with a friend about abstract movies, and I had never seen Koyaanisqatsi [a 1982 experimental film with music composed by Glass]. I went back home that day and I watched the whole thing at once. I fell in love with the music instantly. But I never thought I could actually put my dancing to it, because as a percussive dancer, when you choreograph something to a piece of music that already exists, you're creating another layer to the music. His music is already so full and so rich that I didn't feel that I was ready to do anything like that. So when I was invited to do this it was such an honor but also scary, to add my musicality and rhythms to a piece of music that is so powerful. 
How did you choose which Etude to work with? 
LS: It was hard to choose. For me, it's not just putting an emotion on what I hear from the music, it's literally putting sounds on it. So I wanted something that would be upbeat, but with some depth. By the time I went back with my chosen one, they told me that it was gone. But it turned out that [Etude] 13 was the right fit for me.  
CJ: I probably did the opposite of you, Léo. I wanted to feel my feelings. And then I had to back up because it made me cry every time. I cannot dance to it. Like, I'll be in my heart space, but not able to offer anything useful to anyone. I think the way I ended up with [Etude] 11 was something about the story that I hear inside of the music. That's a good place for me as an artist to build from.  
Léo, how did you get over that mental block you had about adding percussive sound to an already-full piece of music? 
LS: I put the weight on me—I was like, you are a musician, so you have to face this as a huge composition. I felt the necessity of adding an a cappella part to lead into the music, so it starts with a clapping pattern. It made sense to me that there would be a percussive section to go into music and feel natural, and not just: oh, there's tap choreography to this amazing and beautiful piece of music that exists already. 
Did you have conversations with each other or the other choreographers involved throughout the creation process? 
LS: I saw the pieces for the first time when I actually got to the performance. And that was very powerful, because even though we were not in communication, I feel like there is an abstract storyline between all of our voices. We were actually talking about the same things without even knowing each other. Like, I met Chanon at Kaatsbaan [the cultural park in upstate New York where the program had its premiere] and instantly connected.  
CJ: The ways in which I feel and experience his music don't necessarily pair with how I've seen his music performed before, so I had curiosity about how that would live in the space. But there's so much diversity around how the various artists have brought vision and flesh and bones to this.  
Since the premiere in September, is there anything that's deepened or changed in terms of your relationship to the music? 
LS: I haven't touched the material since our last iteration. As a tap dancer, my natural instinct is to go back to the material and improvise to the music and see if I find anything new, even though the story in my head will still be the same, because the music painted that picture so colorfully. But I'm seeing more patterns within his music and the dance—his music is very American, and tap dance is an African American art form. I'm seeing it with matured eyes.  
CJ: I've used excerpts of it in various projects, so some of them have had opportunities to have other stretches of life that will inevitably show up inside of this. I'm also a different person than I was in terms of my human growth. And the story I have inside this piece is that it's a rite of passage, and so where I began this rite of passage a year ago, I've now evolved in a different way. I'm excited for this work to continue to be an étude – how do I continue to practice being a woman, an artist, a maker in real time? 
Lauren Wingenroth is a North Carolina-based writer reporting on dance, theater, fitness, and more. A former editor of  Dance Magazine, her work can be found in The New York Times, American Theatre, Playbill, ESPN, Outside Magazine, Well + Good and elsewhere. 
Dancing with Glass: The Piano Etudes 
Choreography by Lucinda Childs, Chanon Judson, Justin Peck, Leonardo Sandoval, Bobbi Jene Smith and Or Schraiber 
November 28 to December 10, 2023
Joyce Theater, New York 
 
Philip Glass Piano Etudes: The Complete Folios 1-20 & Essays from 20 Fellow Artists 
Published by Artisan 
Release date: November 7, 2023