Despite ballet's adherence to tradition, artistic directors have begun to reject "yellowface" and "blackface"―the practice of painting dancers yellow or dark body paint to indicate Asian or Black heritage, and the racial caricatures that accompany it. Thus, number of artists and historians have embraced the change as a means to invite new audiences into the field.
Two of these artists, Meredith Martin, an associate professor of art history at New York University, and Phil Chan, a New York-based choreographer, are doing precisely that by adapting Ballet des Porcelaines, a previously lost ballet, so that it speaks to modern-day audiences without perpetuating its original stereotypes. This summer Ballet des Porcelaines will return to Europe: in England and in Italy, it will be performed at museums with porcelain collections, while in Paris, the Institut national d'histoire de l'art hosted an academic conference on the ballet's history on July 1.
The inspiration for this plan was born after Martin came across the ballet's libretto and musical score in the archives of National Library of France. Ballet des Porcelaines is a ballet pantomime created by a group of artists and aristocrats in 1739, that featured a villainous Asian sorcerer who transforms a princess and hero into porcelain vases.
Ballet des Porcelaines is far from unusual: Asian characters have been caricatured as effete villains or servile creatures throughout ballet history. These European creations often move with shuffling steps and gesture with two pointed fingers held tightly together, even though this has nothing to do with Asian culture. In addition to yellow body paint, dancers who portray these roles have typically been given exaggerated eye makeup as well as hats that mark them as buffoons. Chinese people have complained about these offensive depictions for decades, noting that some audiences assume that yellowface provides an accurate depiction of Chinese culture.
Martin was intrigued by Ballet des Porcelaines due to her own specialization in the interactions between France and Asia and the exchange of objects, such as porcelain and lacquer during the 18th century. Rather than write about her discovery academically, Martin became interested in reviving the ballet through performance, so that audiences could interact with it as a living work of art. After meeting Chan through her fellowship at NYU's Center for Ballet and the Arts, she says that she began "to think critically about how porcelain related to cultural and racialized understandings in this period."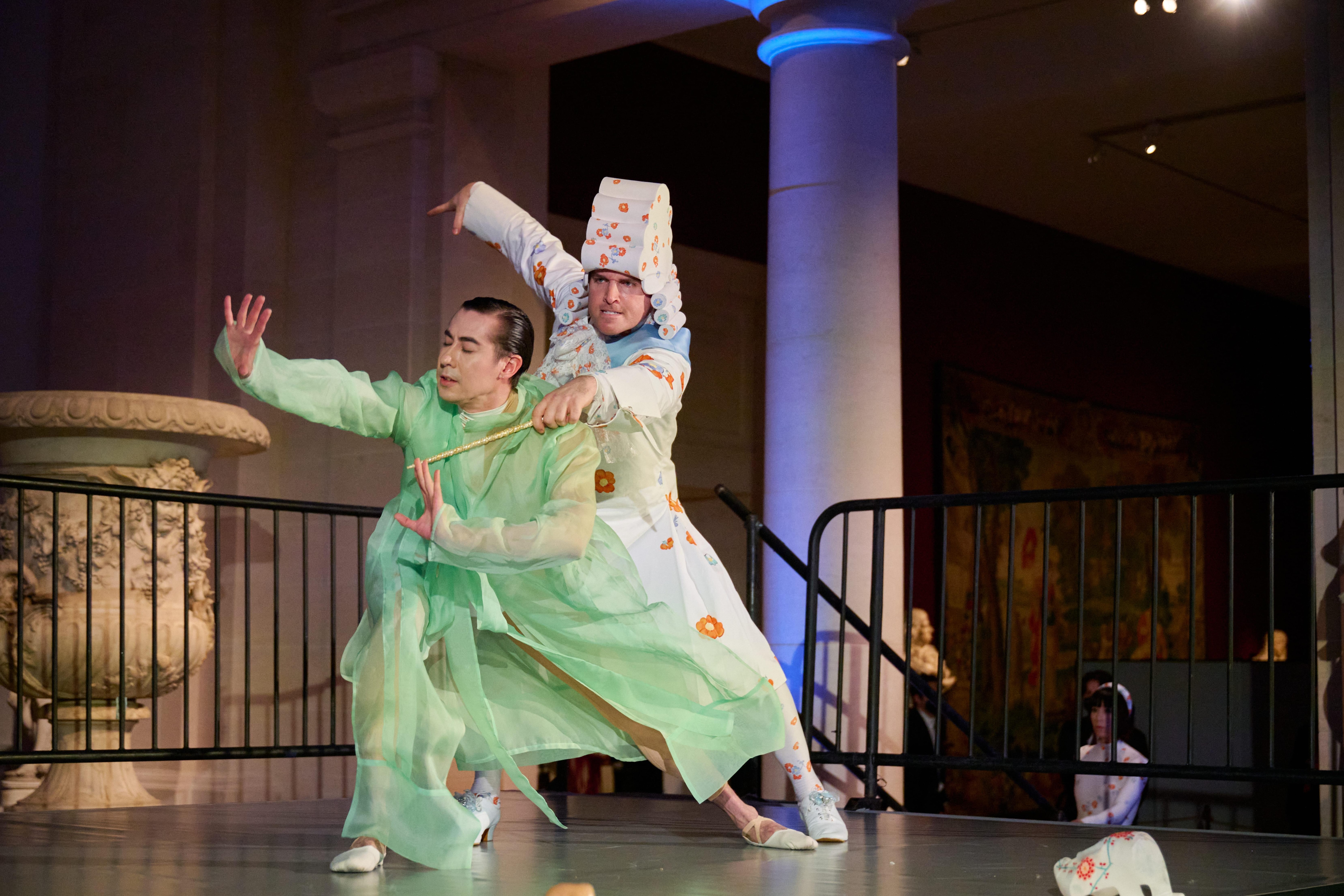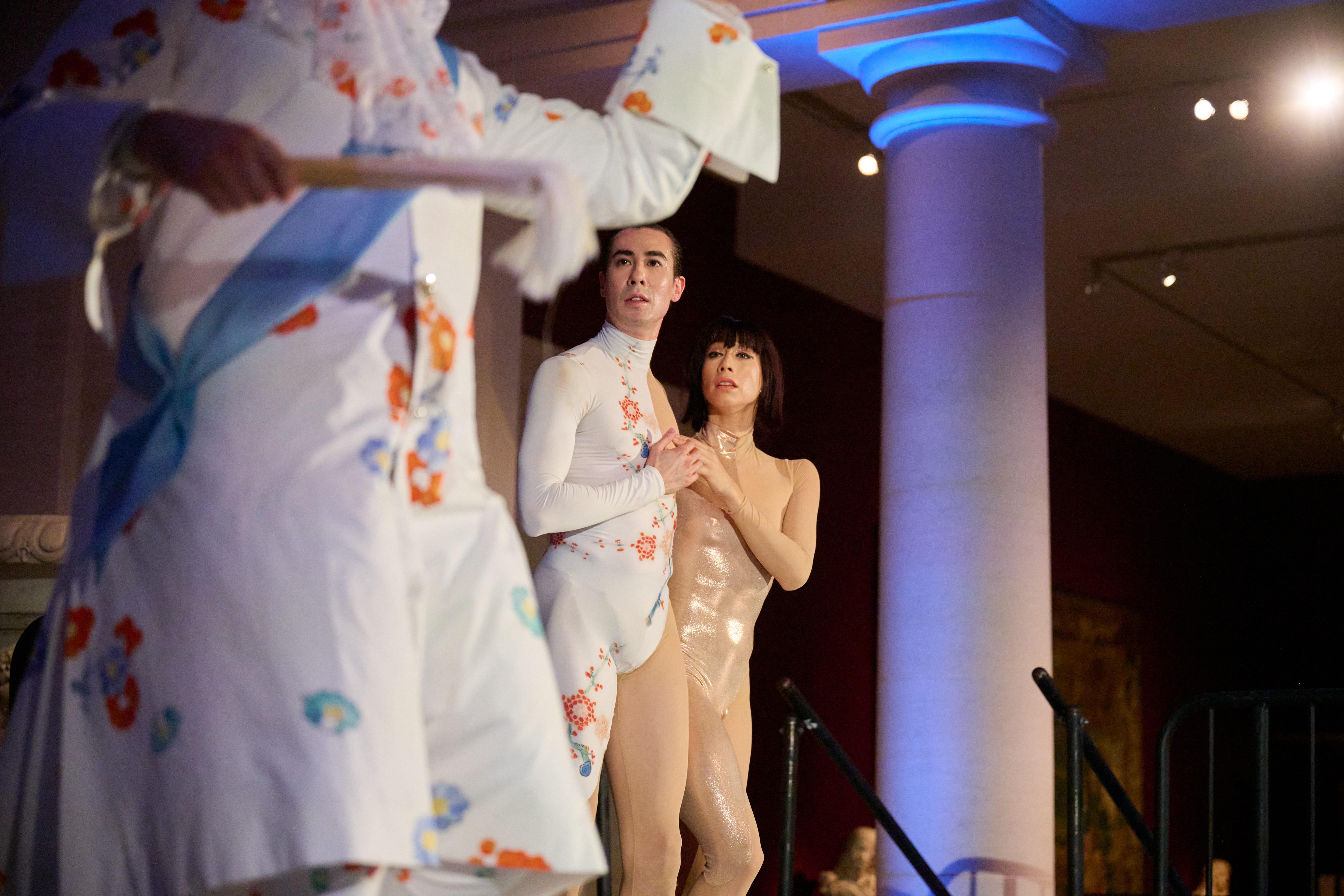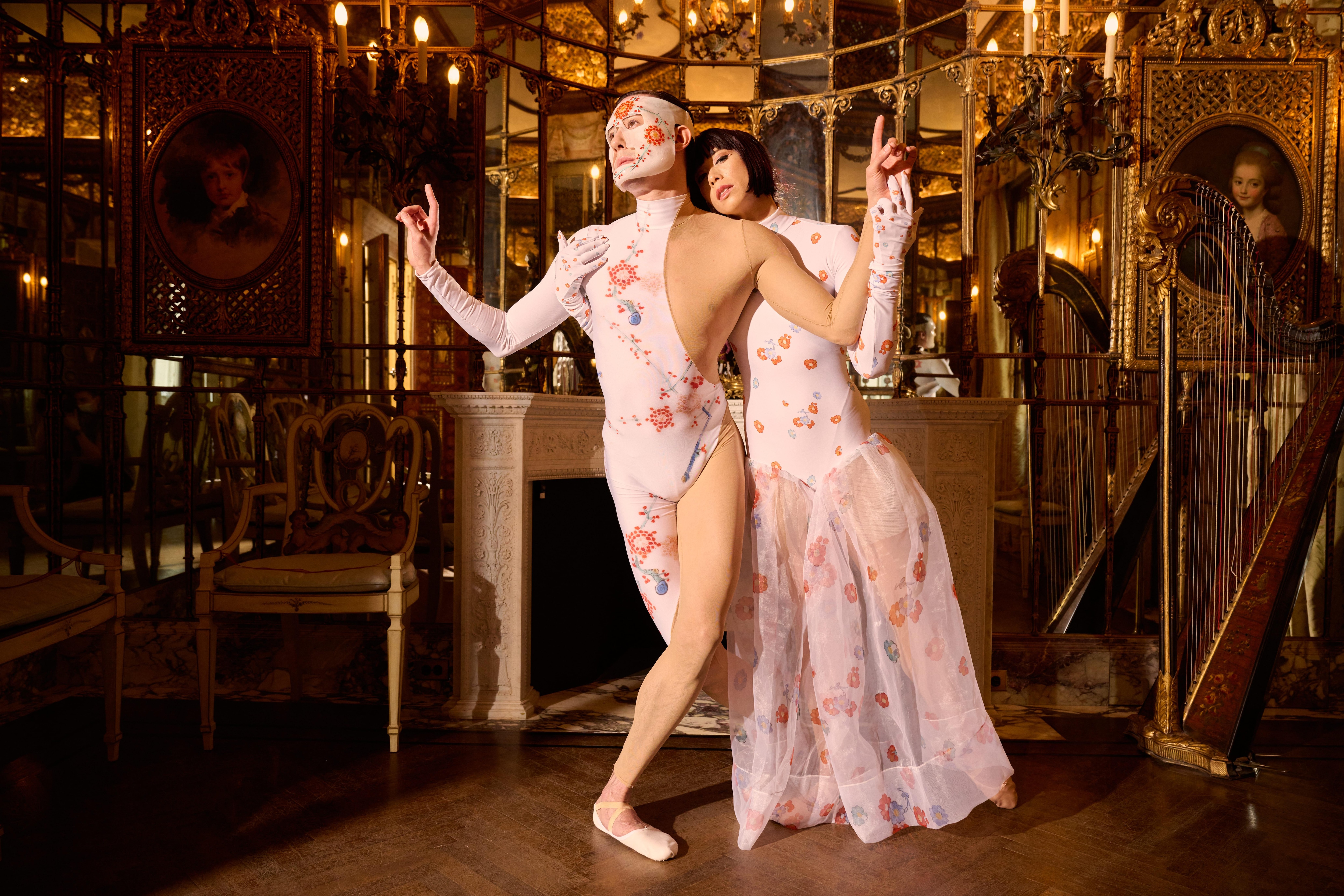 This conversation sparked a partnership between the two, with Chan agreeing to choreograph Ballet des Porcelaines anew. This version of the ballet subverts the original's oriental stereotypes, and reflects who would have had power in Europe during the 18th century. The villainous Asian sorcerer has been recast as Augustus the Strong, a King of Poland and Grand Duke of Lithuania, whose uncontrollable desire for porcelain was so expensively extreme that it was classified as a sickness. As a porcelain-man sorcerer, he transforms an Asian princess and prince into porcelain statues.
Rather than imitate baroque costumes, the team commissioned Harriet Jung, a New York-based designer to craft original designs, including a skirted leotard with long gloves for the princess character and a close cropped toga with exposed fabric to approximate a half armor plate for the prince. The team also tapped Philippine composer Sugar Vendil to supplement gaps in the original score with new compositions. For his choreography, Chan worked with Baroque expert Patricia Beaman on Baroque movement, fusing it with Chinese classical and fan dancing. Chan called Xin Ying, a Chinese-born principal of Martha Graham Dance Company, to help set the movement before teaching it to New York City Ballet principals Georgina Pazcoguin and Daniel Applebaum, who premiered the ballet at New York's Metropolitan Museum of Art last December.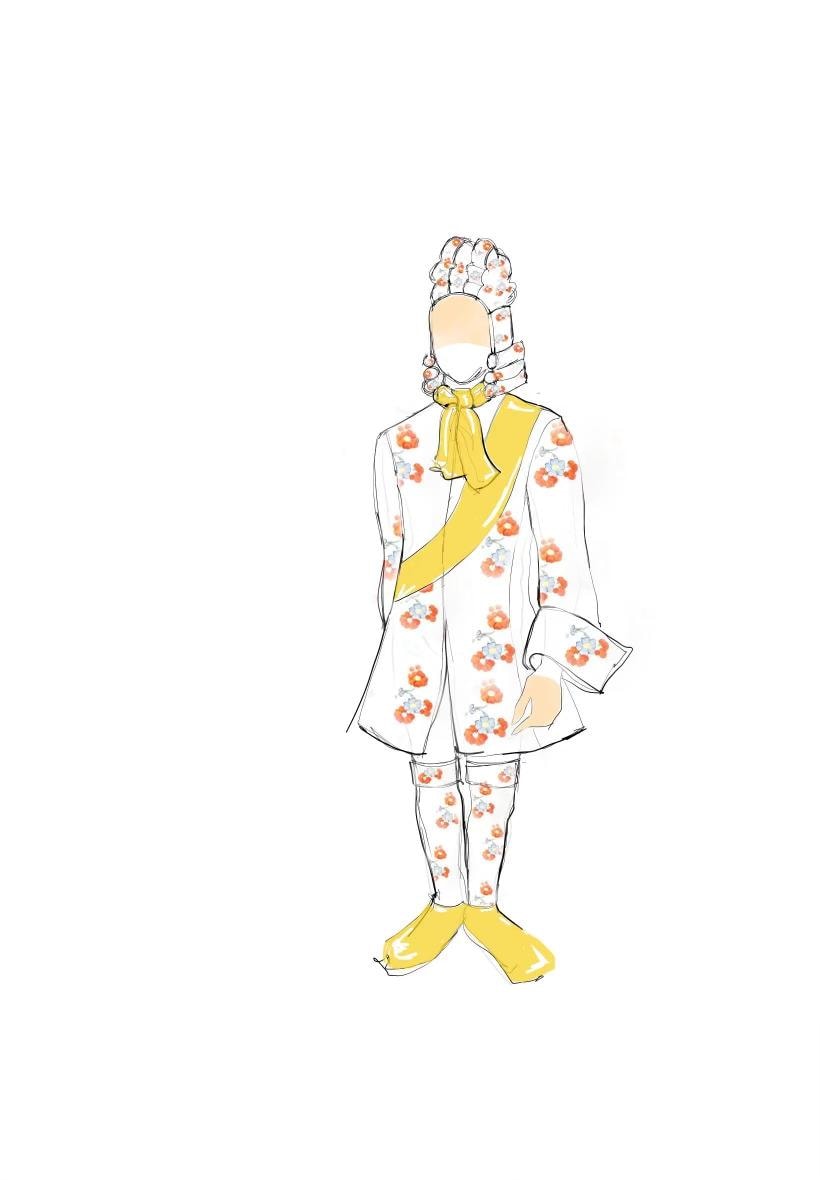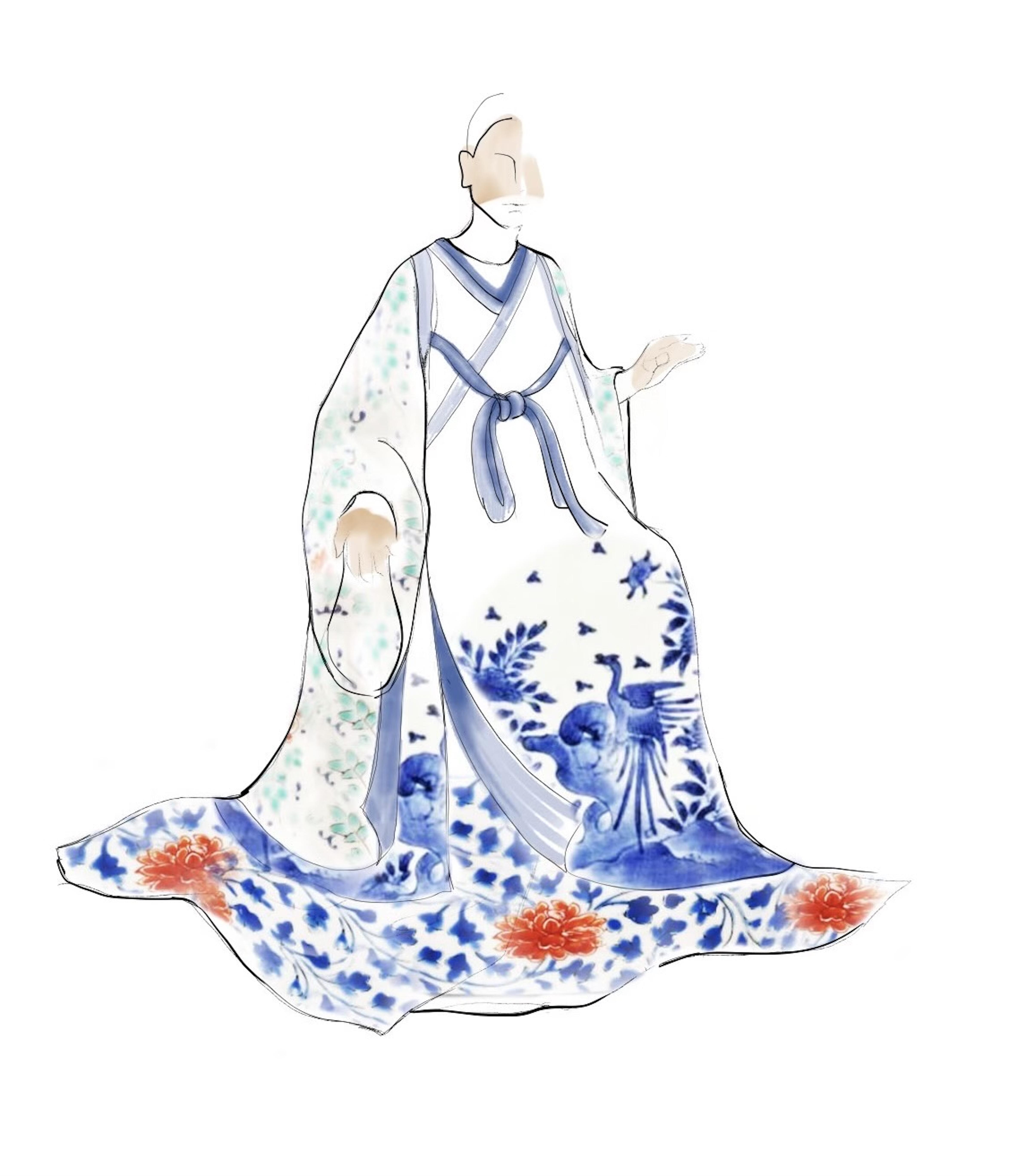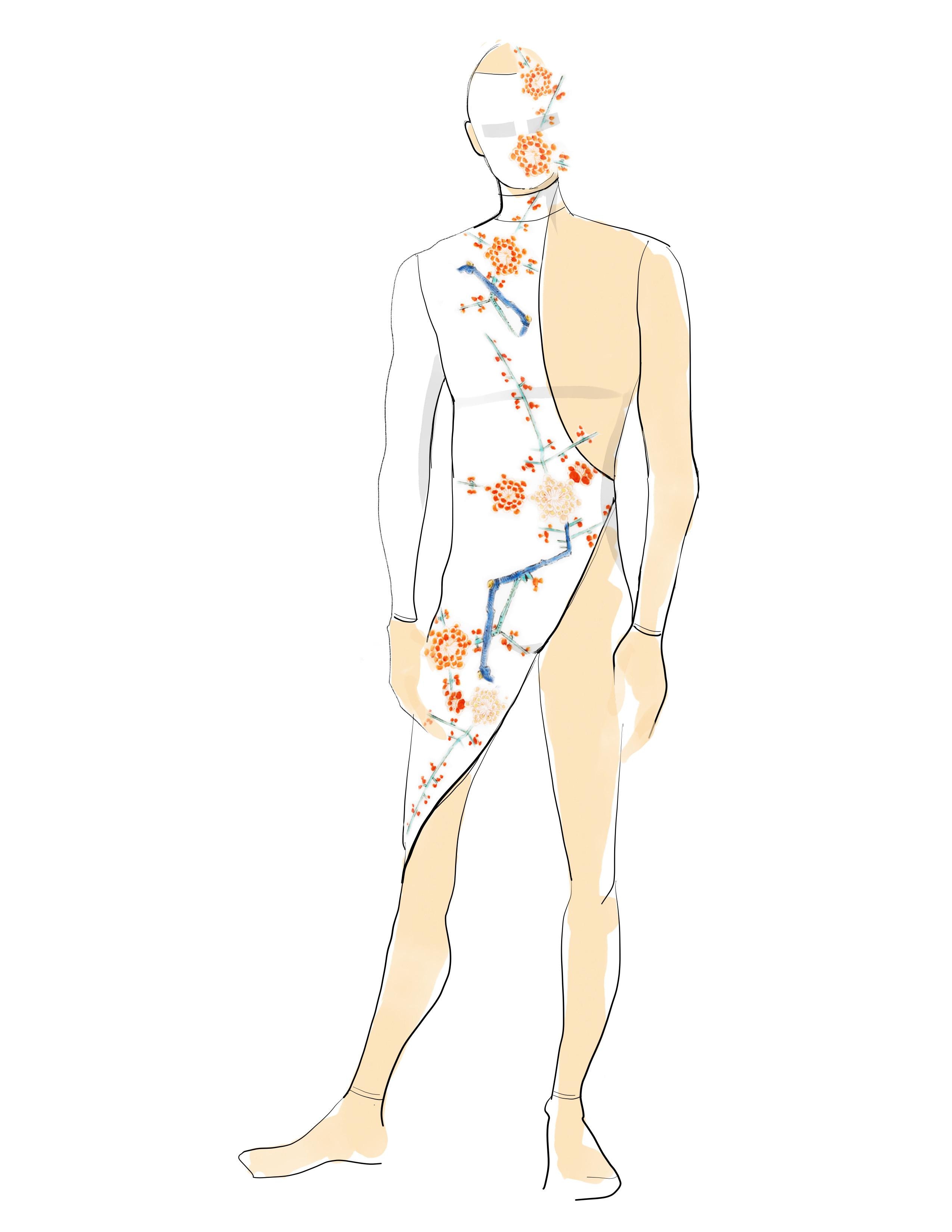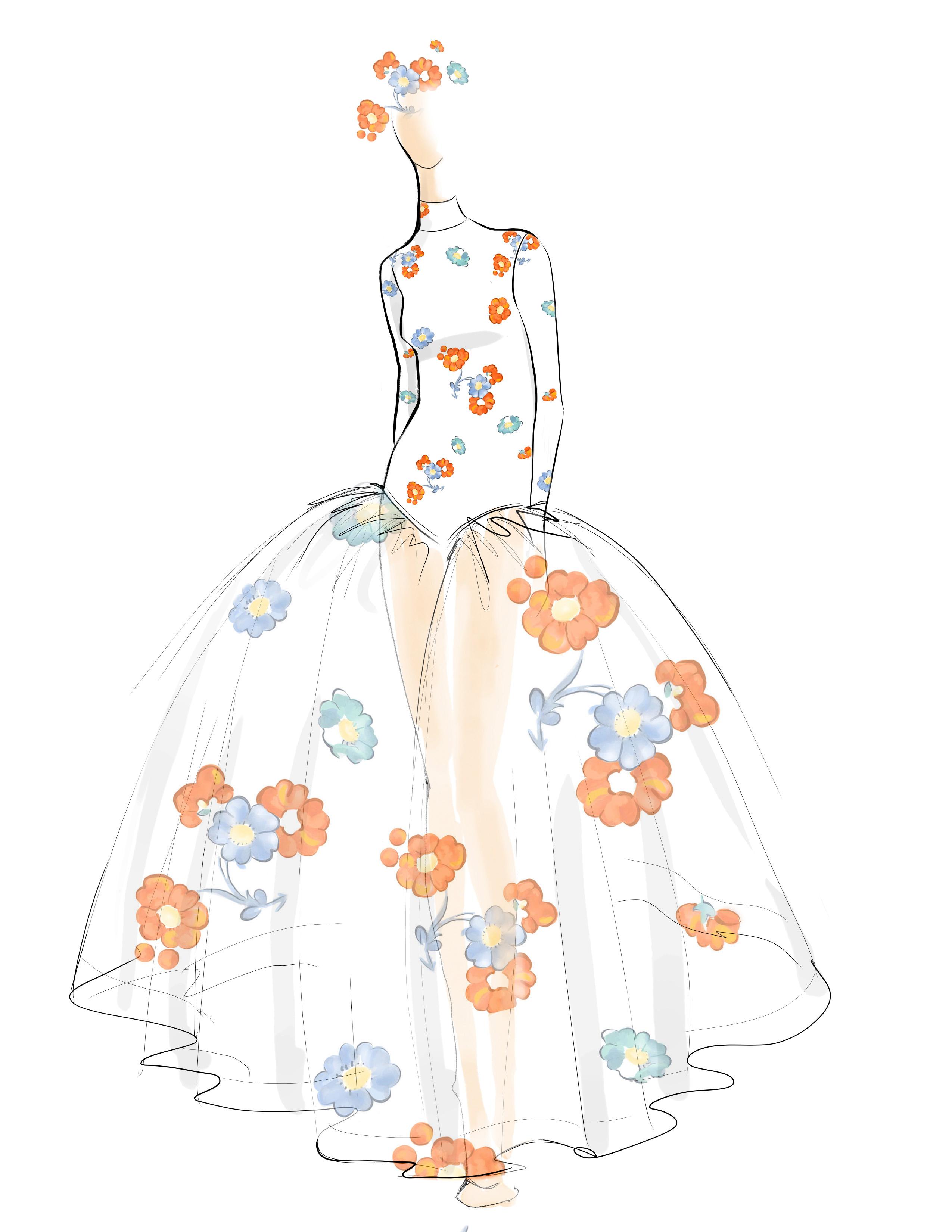 In this way, rather than erase Ballet des Porcelaines' European influence, Chan used the concept of kintsugi to create a stronger hybrid piece. Kintsugi is a technique for repairing broken ceramics by mending them with gold or laquer to highlight their flaws, which allows the original point of breakage in ceramics to become stronger.
Chan says that strengthening a ballet by addressing its weak and often racist plot points is important, because he does not want to cancel art when it is possible to rehabilitate it. He notes that this already occurs with operas and said that ballets should follow suit because "they are not dead museum pieces, and the only way they will survive is if they remain relevant to newer audiences."
His arguments have proven incredibly influential around the world. In February 2021, under the direction of Alexander Neef, Paris Opera Ballet released a report announcing that it would eliminate racist caricatures from its ballet and opera repertoire.
This drastic shift in addressing racial representation at one of the world's most important cultural institutions is reported to have been inspired by demands for progress from Paris Opera's employees―though it cannot be denied that they were following in the steps of Chan and New York City Ballet soloist Georgina Pazcoguin, who have been working to eliminate racist caricatures from ballet through their organization, Final Bow for Yellowface, since 2015. To date, over 50 international ballet companies have signed their pledge. Most recently, Susan Jaffe, the incoming artistic director of American Ballet Theatre, added her name to the list and told The Washington Post that she planned to temporarily shelve ballets that contain offensive caricatures until she and her team could resolve their problems.
Chan and Pazcoguin have offered suggestions to fix these caricatures. One of them―replacing yellowface with Beijing opera masks in the Chinese variation of The Nutcracker―is referenced directly in the Paris Opera's diversity report. In Ballet des Porcelaines, after the dancers are turned into porcelain, Chan has them don such masks to indicate the change instead of transforming them into offensive, bobble-headed monstrosities.
Chan points out that every generation of ballet masters constantly tweaks or improves upon what came before. "That's what Petipa did with the previous generation's work," he says. "The most conservative thing we can do to keep ballet alive is to respond with change. That's what Michel Fokine was saying in the 20th century: change or die."
Chan and Martin acknowledge there is only so much that one can do to adjust the orientalist vision of existing productions, like the Paris Opera Ballet's problematic crown jewel, Rudolf Nureyev's 1992 staging of La Bayadère. Though blackface has been removed from the ballet, Hindu activist Rajan Zed has called it "long overdue for retirement" from the world stage because of its "belittling of a rich civilization," by way of characters that crawl around on the floor and dances that fail to accurately portray Hindu culture.
Chan and Pazcoguin are of a different mindset. They want to avoid banning ballets, and instead retain Petipa's original choreography while reworking dated narratives. Chan is working on an American version of La Bayadère set in the 1920s golden age of Hollywood movie musicals, complete with backstage intrigue. A culturally French version of La Bayadère, Martin says, could weave the relationship between Napoleon, Empress Joséphine and the emperor's mistresses into the plot, because it would allow audiences to go back in time and engage with "the roots of these orientalist fantasies," like Napoleon's Egypt campaign.
Chan calls this "a powerful template for approaching some of this repertory," in the hope of ensuring that the artform will continue to thrive. With Ballet des Porcelaines and La Bayadère, he is, he says, "turning these ballets into my own stories and claiming them as my racial heritage―as a dancer who has sweated through the tendus."
Photo : © Joe Carrotta