Histoire(s) du Théâtre IV
Miet Warlop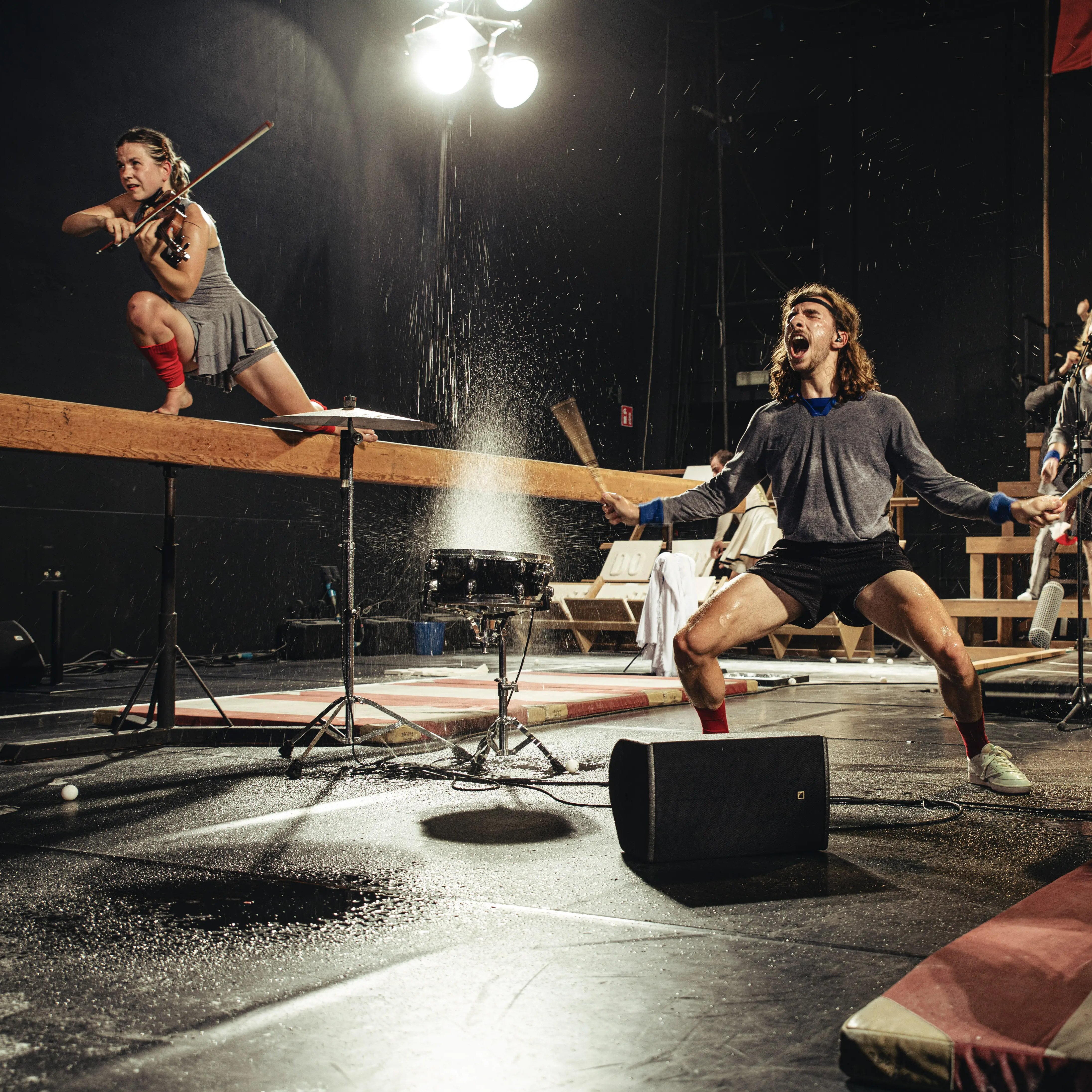 Choreographer

Miet Warlop

Duration

60 min
In 2023, Dance Reflections by Van Cleef & Arpels is supporting La Bâtie – Festival de Genève for the presentation of One Song by Miet Warlop.
The Festival begins with an adrenaline rush. In the starting blocks of this choreographic and athletic looping, we find a violinist, a bassist, a keyboardist, a drummer, a cheerleader, a singer, a coach and a song - One Song: "Knock knock / Who's there? It's your grief from the past… "
This grief that comes knocking at the door is that linked to the death of Miet Warlop's brother. She consoled herself with a performance written in 2005 called Sportband / Afgetrainde Klanken. After Milo Rau, Faustin Linyekula and Angélica Liddell, Warlop was invited to direct a piece that would synthesize her entire body of work, as part of the series called Histoire(s) du théâtre. Miet Warlop reprises the form of this requiem. Surprising for a Flemish choreographer who has been wielding absurdist humor and burlesque in unclassifiable pieces for the past fifteen years? Not really. One Song is a metaphor for a gym that dissolves all grief through a ceremonial concert, where one dances themselves into a trance.
Photo: © Michiel Devijver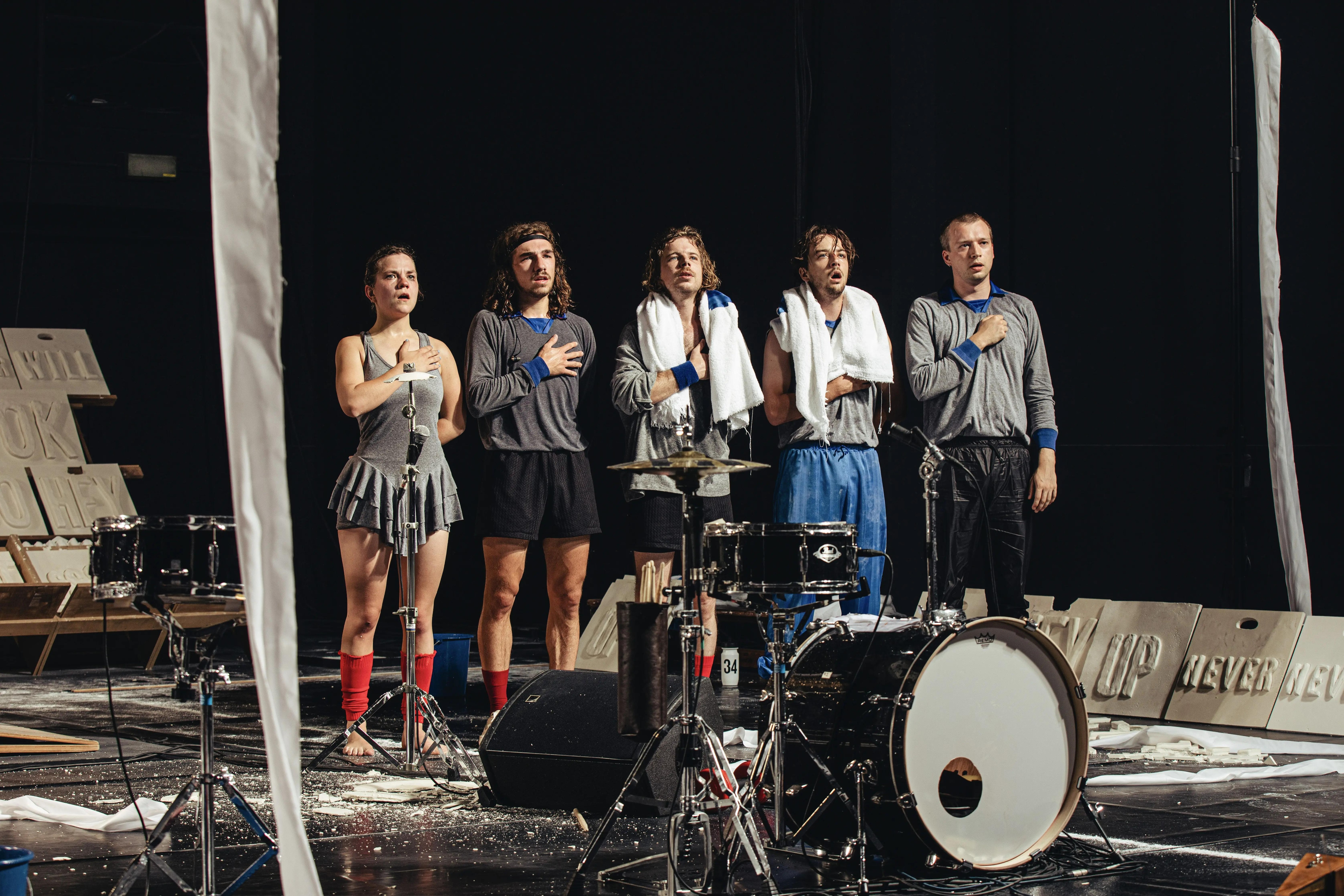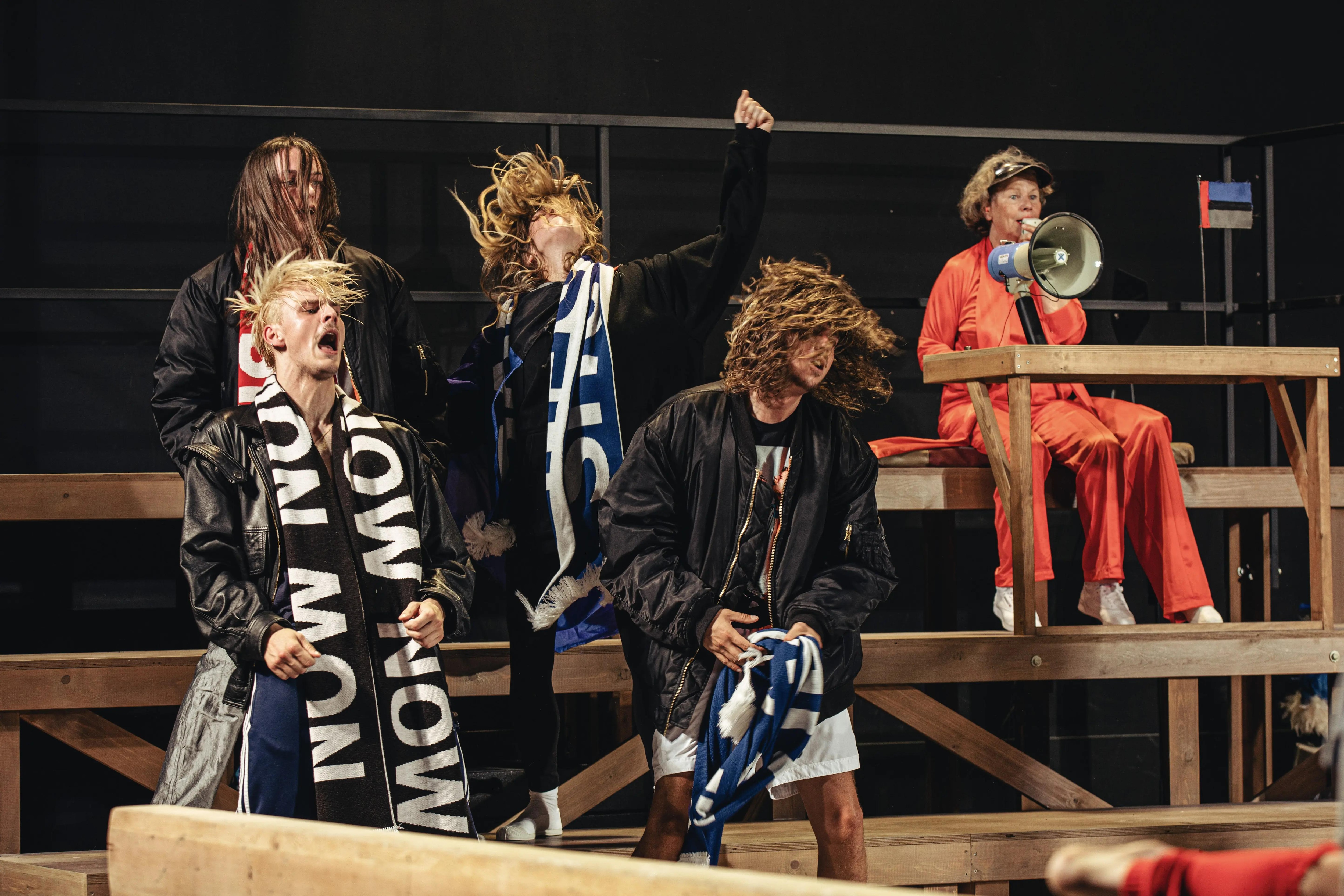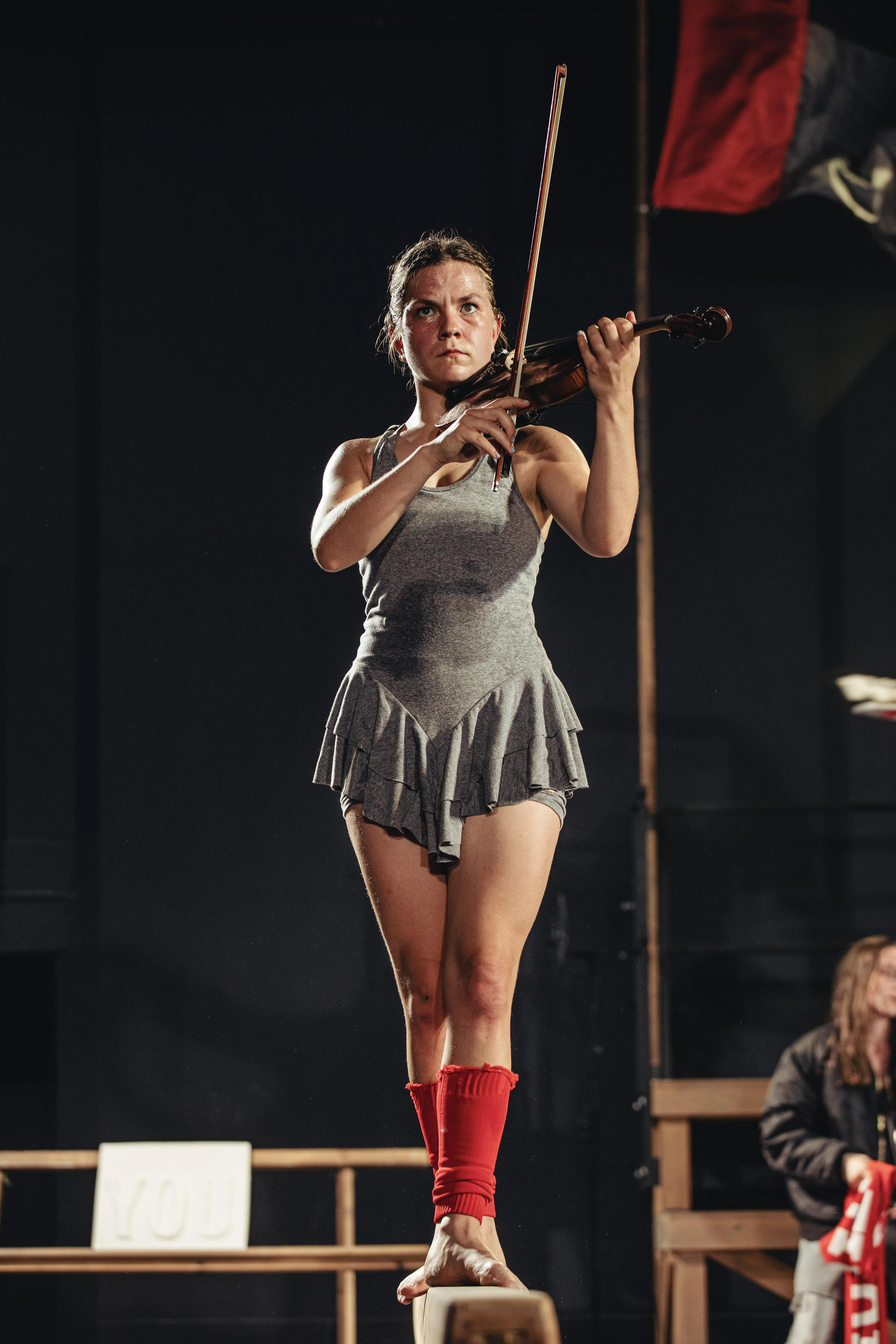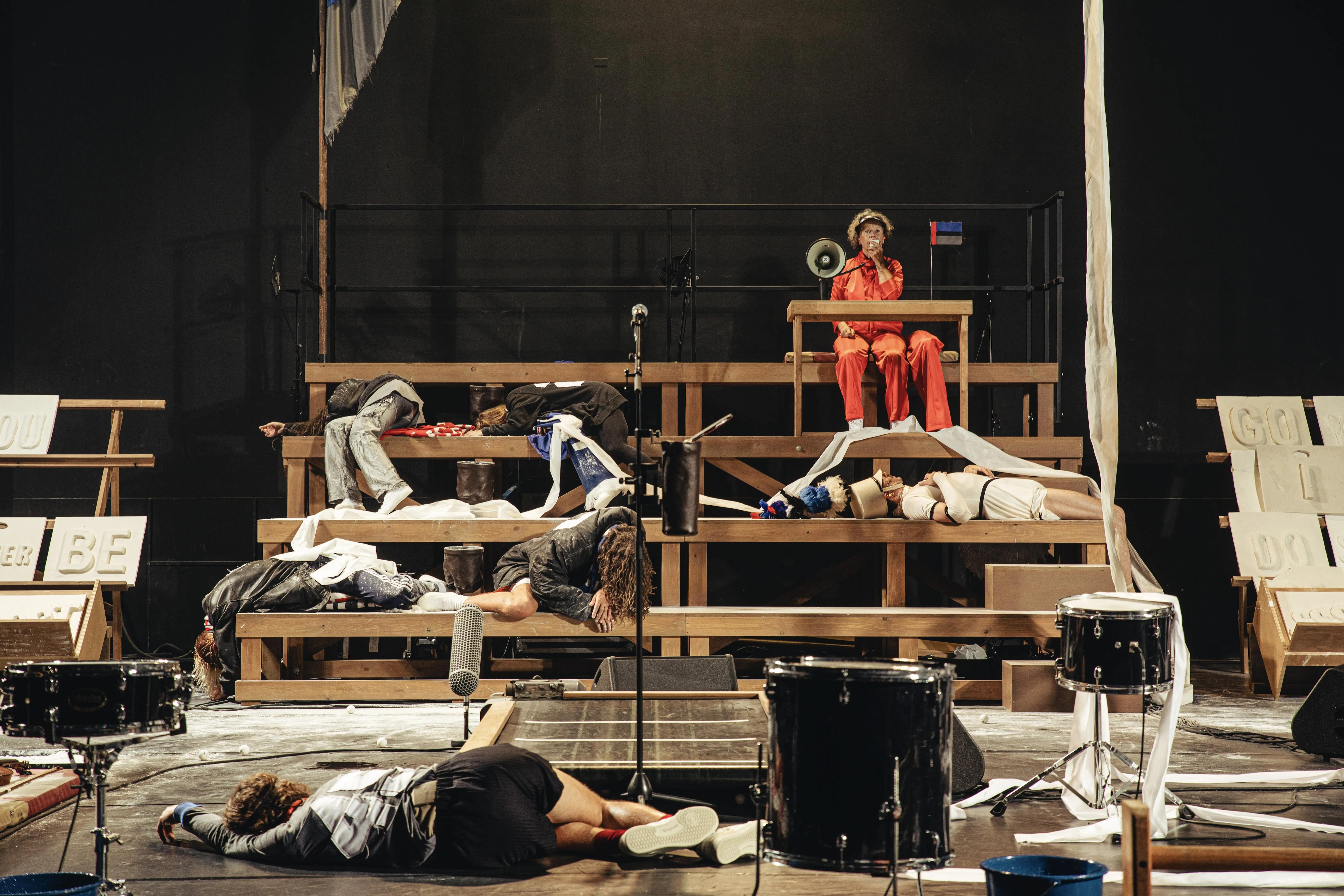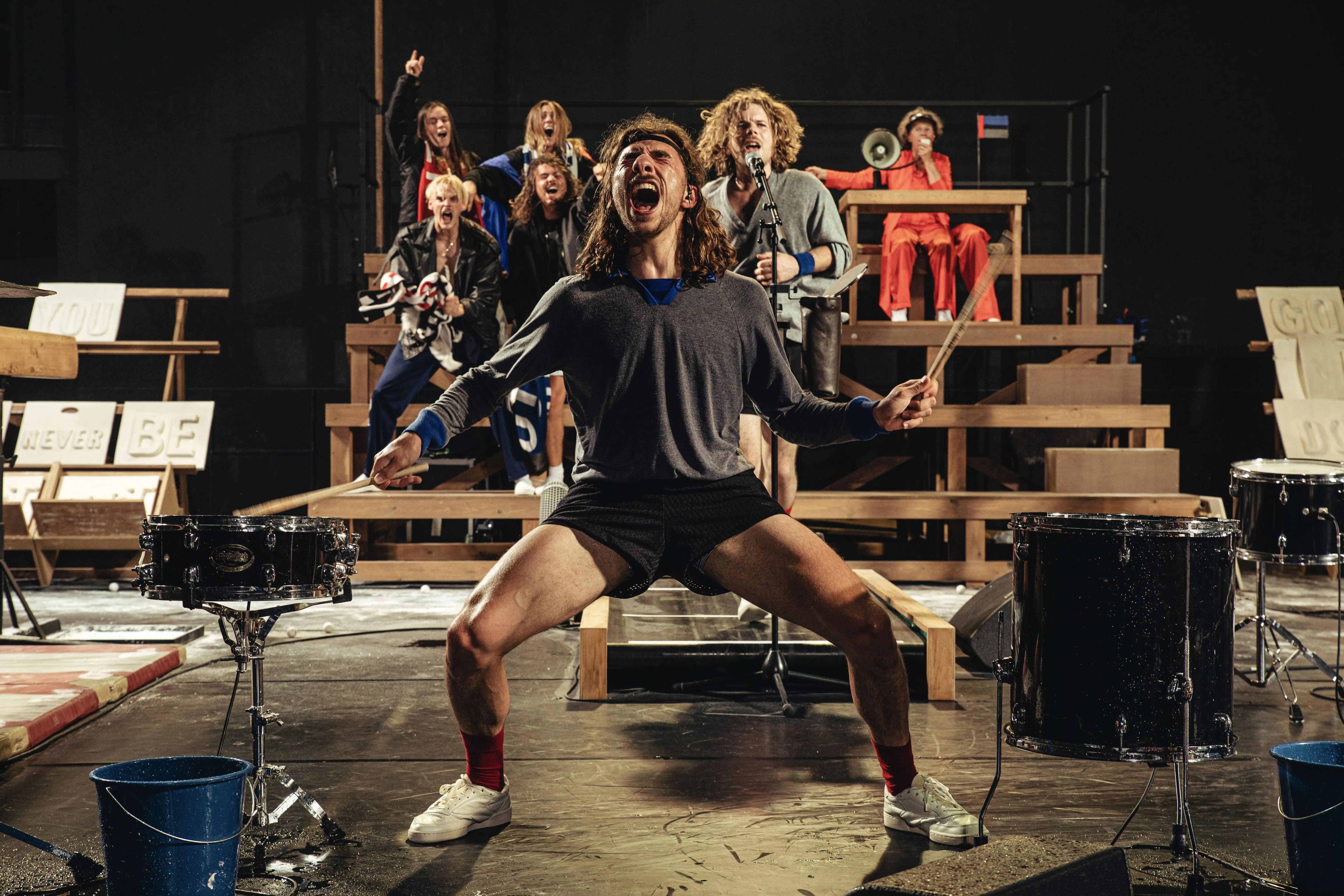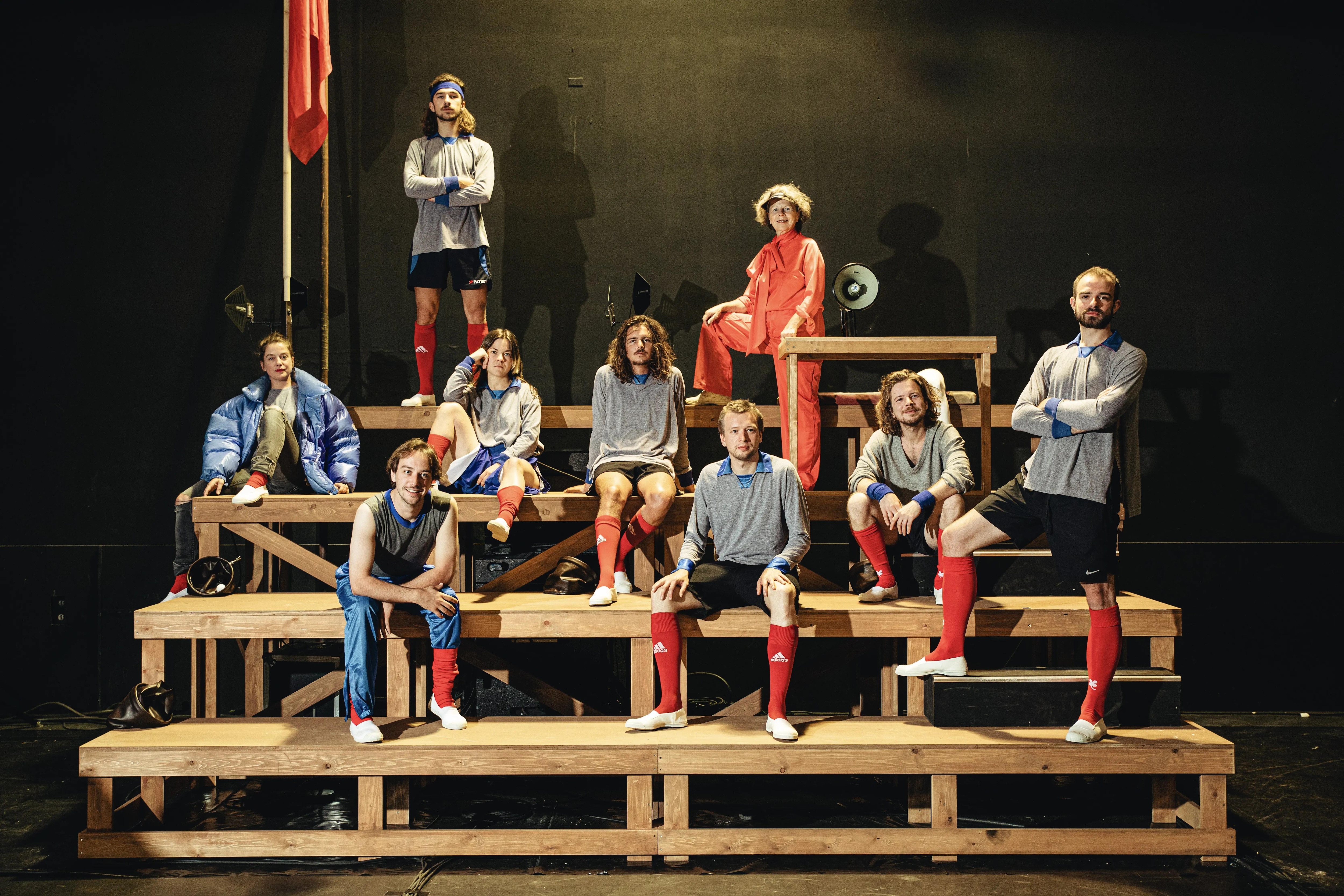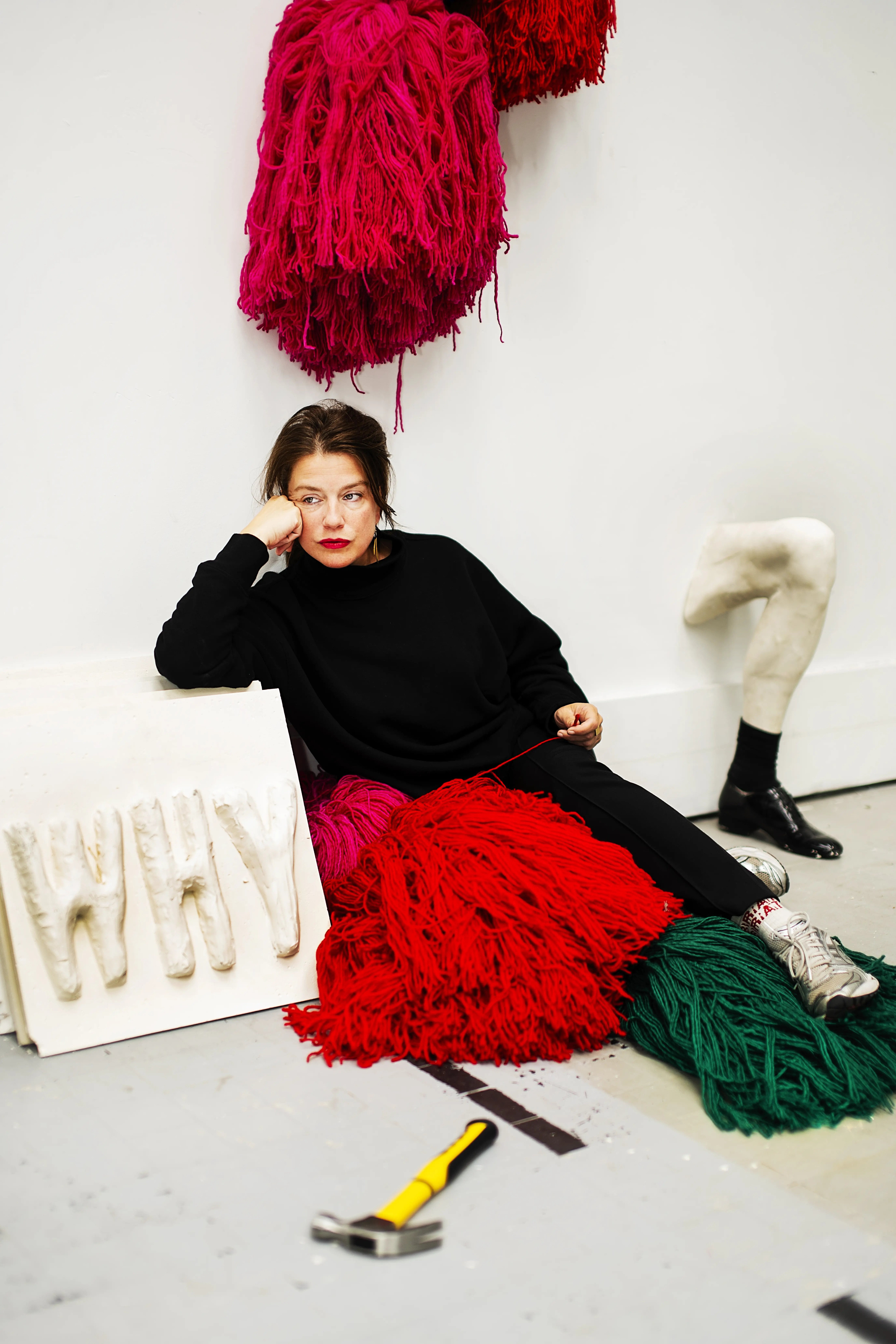 Miet Warlop
Miet Warlop (born in 1978) is a Belgian artist living between Ghent and Brussels. She holds a master's degree in Visual Arts from KASK, Ghent.  In 2004, she won awards at the TAZ festival in Ostend for her graduation project, Huilend Hert, Aangeschoten Wild. She went on to create many performances, including SPORTBAND / Afgetrainde Klanken and Koester de Kersen in 2005. In 2009, she premiered Springville, followed by Mystery Magnet in 2012. Mystery Magnet has won several awards and is still on tour. In 2014, Warlop founded her own company Miet Warlop / Irene Wool, and created Dragging the Bone. She premiered Fruits of Labor in 2016, and many other successful productions followed. She is currently developing the production, DELIRIUM, to be released in spring 2025.
Photo: © Ivan Put