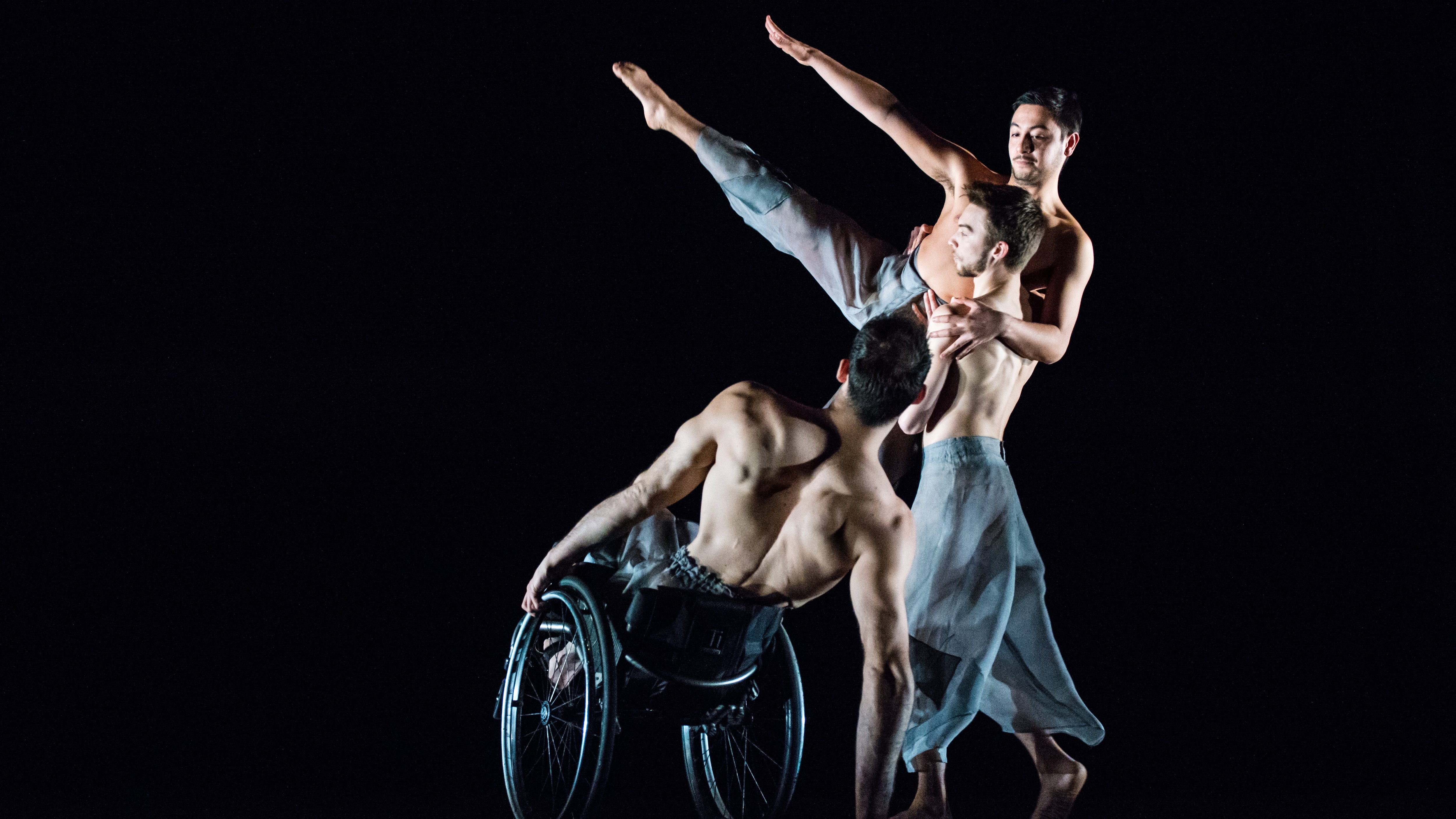 Choreographer

Trisha Brown

Duration

24 min
In 2022, Dance Reflections by Van Cleef & Arpels is presenting Set and Reset/Reset, in collaboration with Tate Modern, as part of the first Dance Reflections by Van Cleef & Arpels Festival in London.
Candoco Dance Company presents Set and Reset / Reset, a reconstruction of Trisha Brown's Set and Reset. The dancers move with dream-like fluidity within a kaleidoscopic form to Laurie Anderson's driving score in their unique version of Trisha Brown's choreography.
First created in 2011 with Abigail Yager, a former member of the Trisha Brown Dance Company, it uses Brown's set of instructions to examine what Yager describes as: 'the shifting nature of choreography in relation to underlying structures that anchor a dance to itself. The process of re-construction (as opposed to replication) is a negotiation between freedom and limit – an exploration of possibility as the dancers create a new version of Trisha Brown's landmark choreography.'
Through this process, Set and Reset / Reset represents a significant example of an artist creating a living legacy for their work that allows for new creative input, an iteration of Brown's choreographic brilliance, in conversation with the impulses and instincts of the dancers performing this work.
Candoco Dance Company, Set and Reset/Reset. Photography by Chantal Guevara, 2016. Courtesy Candoco Dance Company
Dancers: Joel Brown (front), Adam Gain (middle), Jason Mabana (back)
Image description: Black background. All dancers in sheer blue flowing culottes and bare torsos. Adam has his body turned to the left and carries Jason on his shoulder. Jason points leg high to the left, with arm making a parallel line with the leg. Joel, a wheelchair user, is in front and slightly to the left of the other dancers. He is facing the back with his inside arm reaching down to the ground as he leans backwards and lifts a little out of the wheelchair.
Read more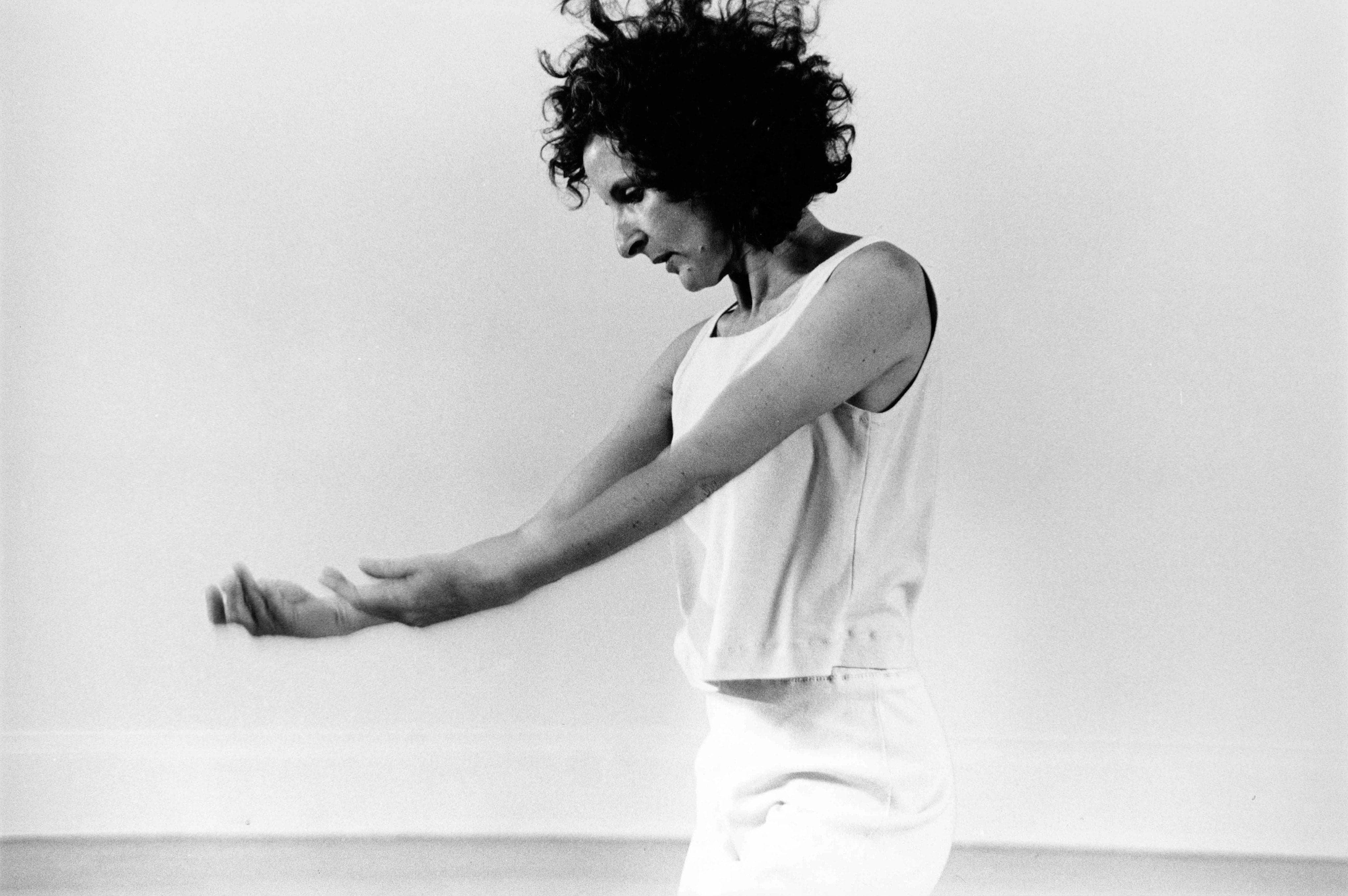 Trisha Brown
Trisha Brown (1936-2017) is considered one of the most inventive and influential dancers and choreographers of the second half of the 20th century. She founded her dance company in 1970. In doing so, she embarked on a 40-year odyssey along the many paths of contemporary dance, marked by improvisation and experimentation, pushing back the limits of the body and appropriating unexpected urban and natural spaces (rooftops, walls, galleries, etc.). A creator of more than 100 choreographies and six operas, she was also a visual artist, collaborating over the years with innovative artists including Robert Rauschenberg and Laurie Anderson. 
Photo : Trisha Brown © Johan Elbers