Damien Jalet
Fouad Boussouf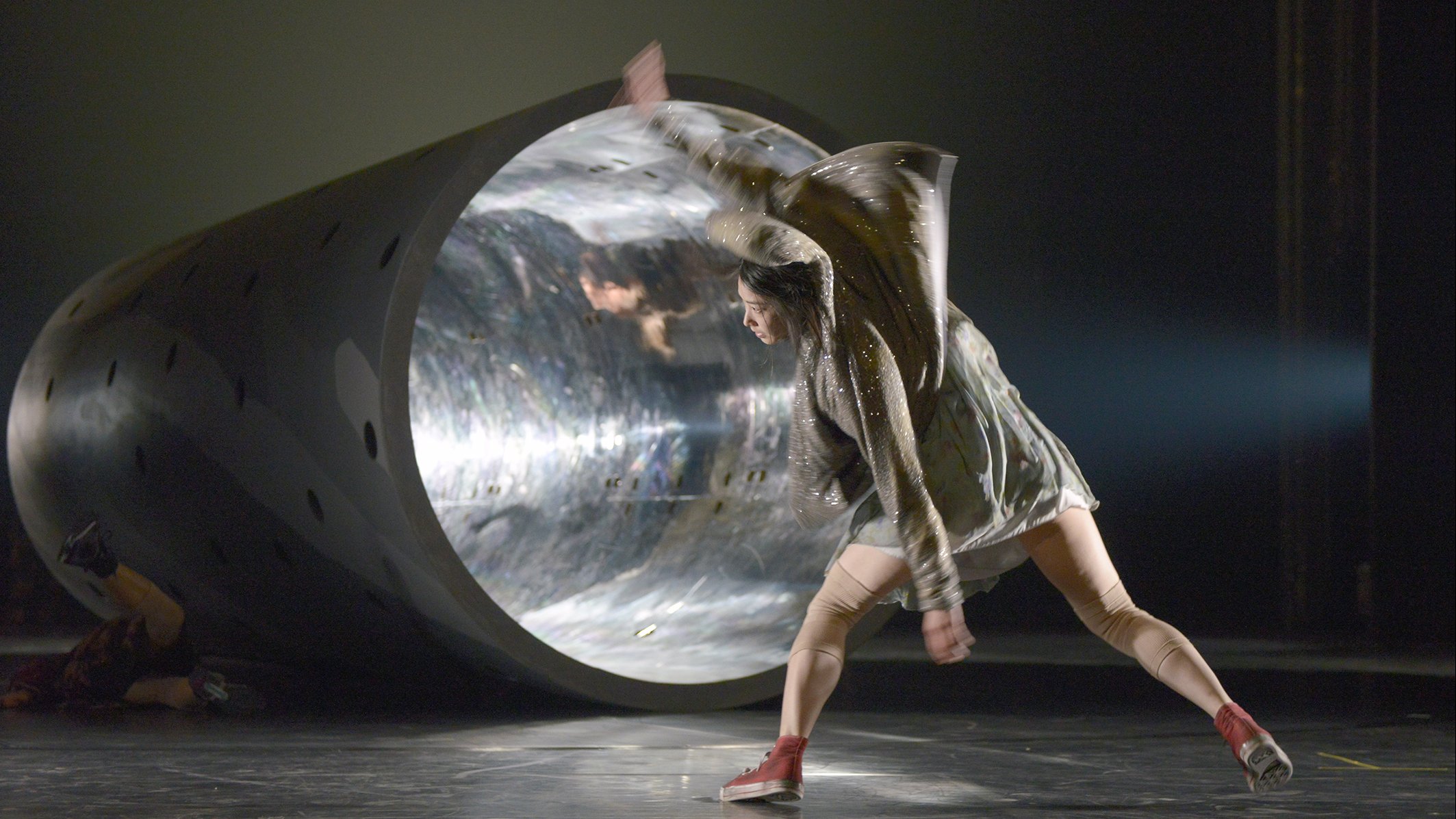 In 2023, Dance Reflections by Van Cleef & Arpels is supporting Chaillot - Théâtre national de la Danse in their presentation of THR(O)UGH / VÏA, two works created by Damien Jalet and Fouad Boussouf.
THR(O)UGH
Rituals, states of danger, and gravity as the connecting thread of all phenomena fascinate Damien Jalet and New York visual artist Jim Hodges. In their new play, an enormous cylinder acting as a tunnel or passage between the natural and supernatural invites dancers to interact with it. This project was catalyzed by the personal experience of Damien Jalet as a witness to and survivor of the attacks in Paris of November 13, 2015. The THR(O)UGH tunnel brings the darkest memory of the choreographer's life into a new light to process the indelible images of these atrocities and soothe a broken spirit. Music by Christian Fennesz contributes to the chaotic corporeality of the dancers among crash-test dummies and ghosts. Expert, unpredictable, incandescent, caught between control and confusion, their costumes (by Jean-Paul Lespagnard) bear witness to the intensity of their collective lived experience. THR(O)UGH bears traces of the moment of unforeseen danger, that instant when time and place determine our future.
VÏA
Dancer, choreographer and dance instructor, Fouad Boussouf was born in Morocco and arrived in France at the age of seven. As a young dancer, he threw himself headfirst into hip-hop, modern jazz and contemporary circus while earning a master's degree in social sciences at Paris Université XII. OÜM, his tribute to Oum Kalthoum, the legendary diva of Arabic music, caused a sensation at the dance biennial in Lyon in September 2021. Since January 2022, Fouad Boussouf has served as director of the National Choreographic Center of Le Havre. Fouad Boussouf is accompanied by the prominent Swiss visual artist Ugo Rondinone, a larger-than-life sculptor with a psychedelic palette and a contributor to the 2020 video-dance piece, Burn to Shine. For VÏA, Boussouf and Rondinone create a luminous stage with warm tones like asphalt under the sun, where dance returns to its origin, the earth. This origin, for Fouad, is also the land of Africa, the street and the style of hip-hop, the urban pavement that bodies slam into and bounce back from, not necessarily high, but strong. Until the trance, when the body tires of making its mark and crashes, softens, evaporates. VÏA is a presence at every instant, where there is no right or wrong direction, but only truth, even justice.
Photo: © Bettina Stöß
Damien Jalet
Franco-Belgian choreographer Damien Jalet explores the intersections between dance and other media, such as music, visual arts, cinema, theater and fashion. In 2017, he staged Skid in Gothenburg with 17 dancers performing on a 107 ft² platform inclined at 34 degrees. Recently, he designed Mist for the famous Dutch company NDT, and Planet (Wanderer), shown at the Théâtre de Chaillot in Paris in September 2021.
Damien Jalet was named a Knight of the Order of Arts and Letters by the French government in 2013. He is an associate artist of the Grand Théâtre de Genève Ballet.
Photo: © Deda Productions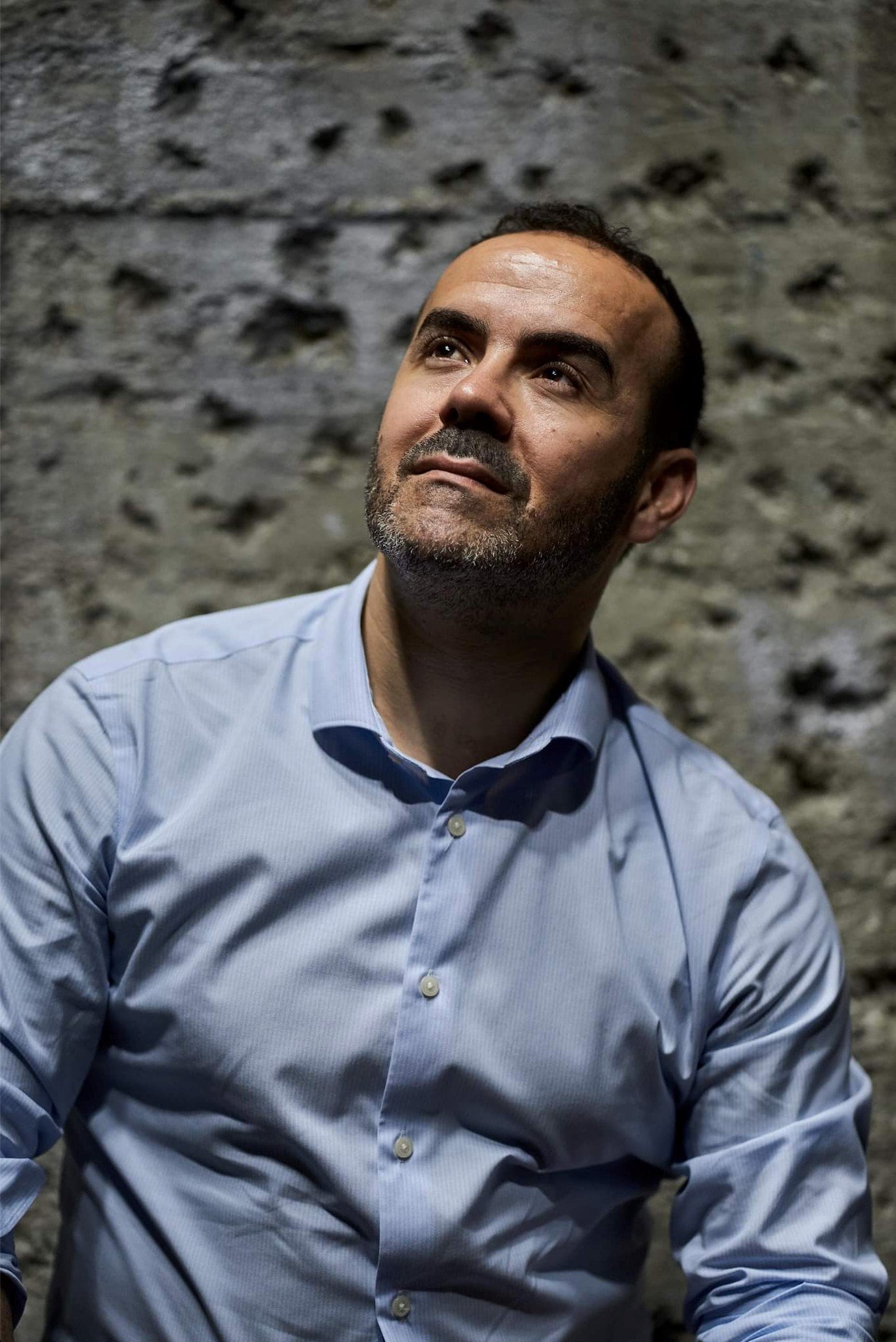 Fouad Boussouf
Choreographer, dancer, and professor, Fouad Boussouf was trained in hip-hop dance, his style of choice, all while sustaining a spirit of curiosity for other genres, mainly contemporary ones. His heterogenous path and his work as a performer position him in a firmly modern chorographical tradition, where hip-hop engages with contemporary vocabularies and jazz, as well as the traditional dance of North Africa and contemporary circus.
While resisting labels, his work reflects these influences and explores current themes that he transforms through his performers. Fouad Boussouf is the artist associated with the Maison de la danse de Lyon and the Equinoxe scène nationale de Châteauroux. Since 2022, he has directed the Centre Chorégraphique National du Havre.
VÏA will be his first production for the Grand Théâtre.
Photo : © Romain Tissot