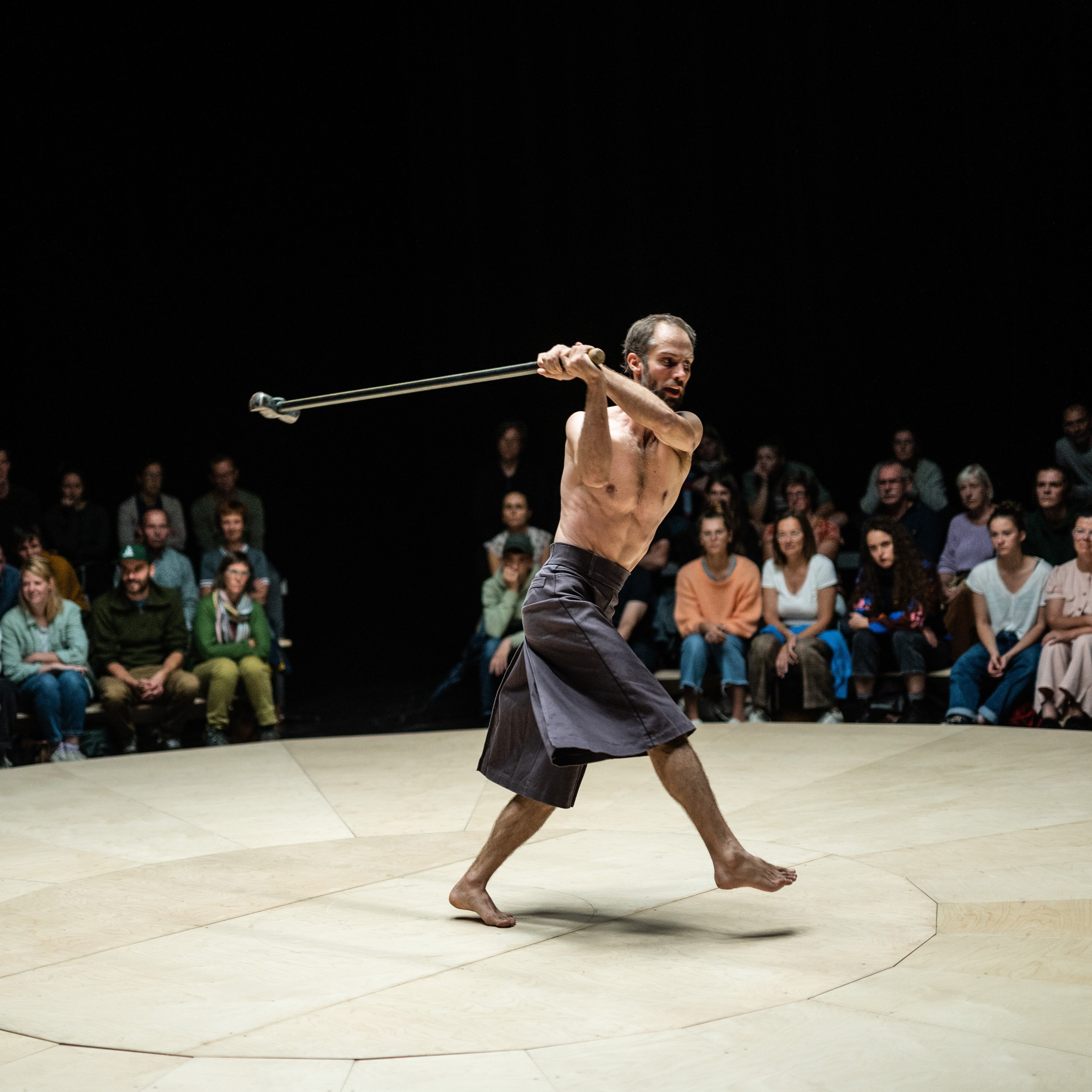 Choreographer

not standing / Alexander Vantournhout

Duration

50 min
In 2023, Dance Reflections by Van Cleef & Arpels is supporting La Bâtie-Festival de Genève for the presentation of VanThorhout by Alexander Vantournhout.
VanThorhout, the title of Alexander Vantournhout's show, is a wordplay, as was his first solo piece, Aneckxander, which he created in 2015. It was all about the body. Here, the Belgian dancer majestically portrays vulnerability. From his time in the circus, he has held onto his love for objects, tools and crafts and believes that man and object are interdependent. Sometimes man manipulates the object, sometimes object manipulates the man. To illustrate this ambiguous relationship, the dancer comes on stage with the Mjölnir, the notorious hammer emblematic of potency and victory; borrowed from Thor, the Nordic god.  In the center of a circular stage, Vantournhout spins around, with the hammer weighing down his arms as he passes it from one hand to another. Slowly, through intricate hand and shoulder movements this extraordinary dancer's versatility comes to light. The complexity of movements, which he learned at the P.A.R.T.S. School in Brussels, makes each fluid and swift spin more intriguing, showing off strength, control, and power dynamics between the human body and the object. VanThorhout immerses the audience into the fragile tension of these intertwined moments, thus making these 50 minutes of imminent danger into an unforgettable experience.
Photo: © Bart Grietens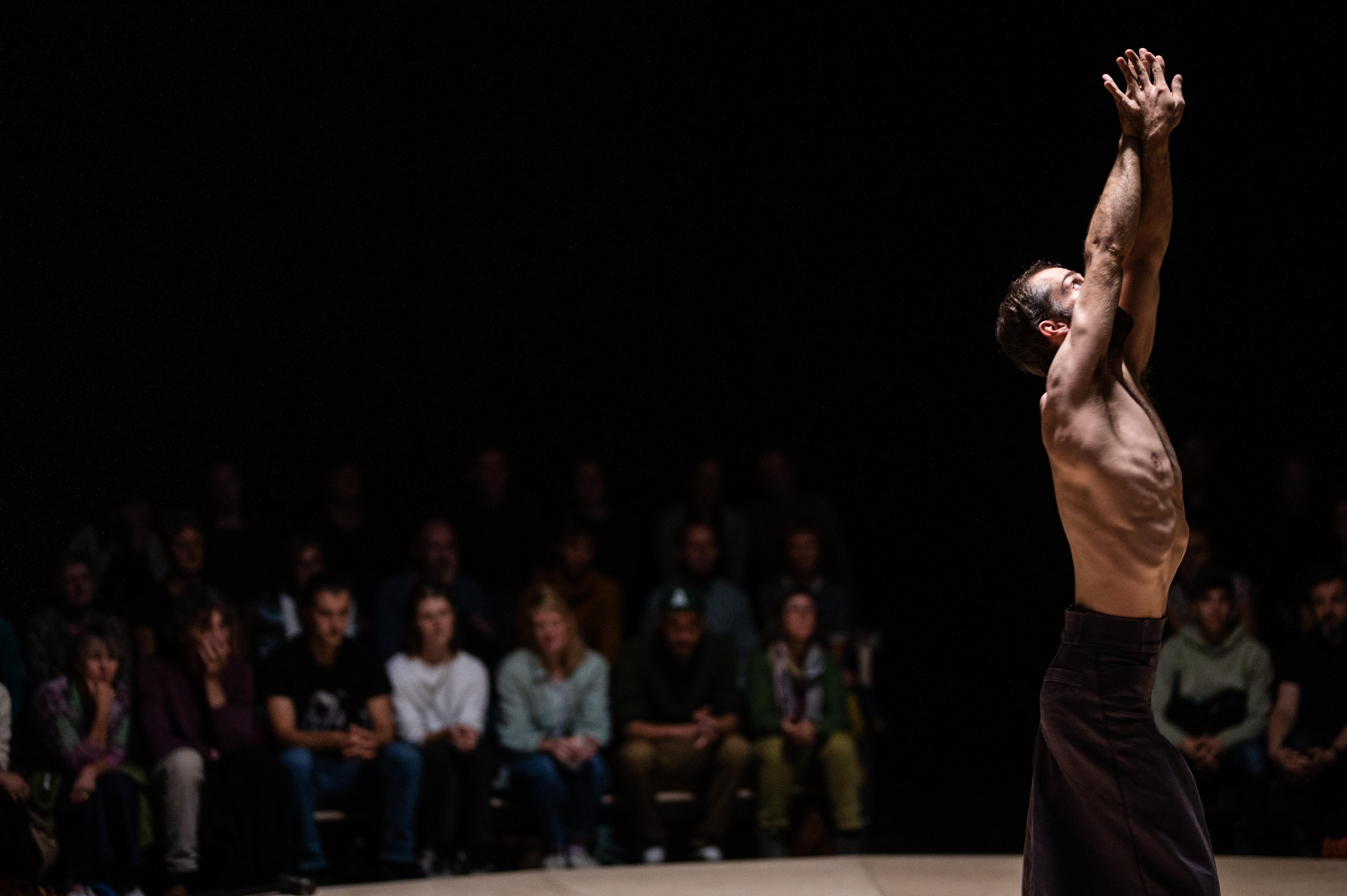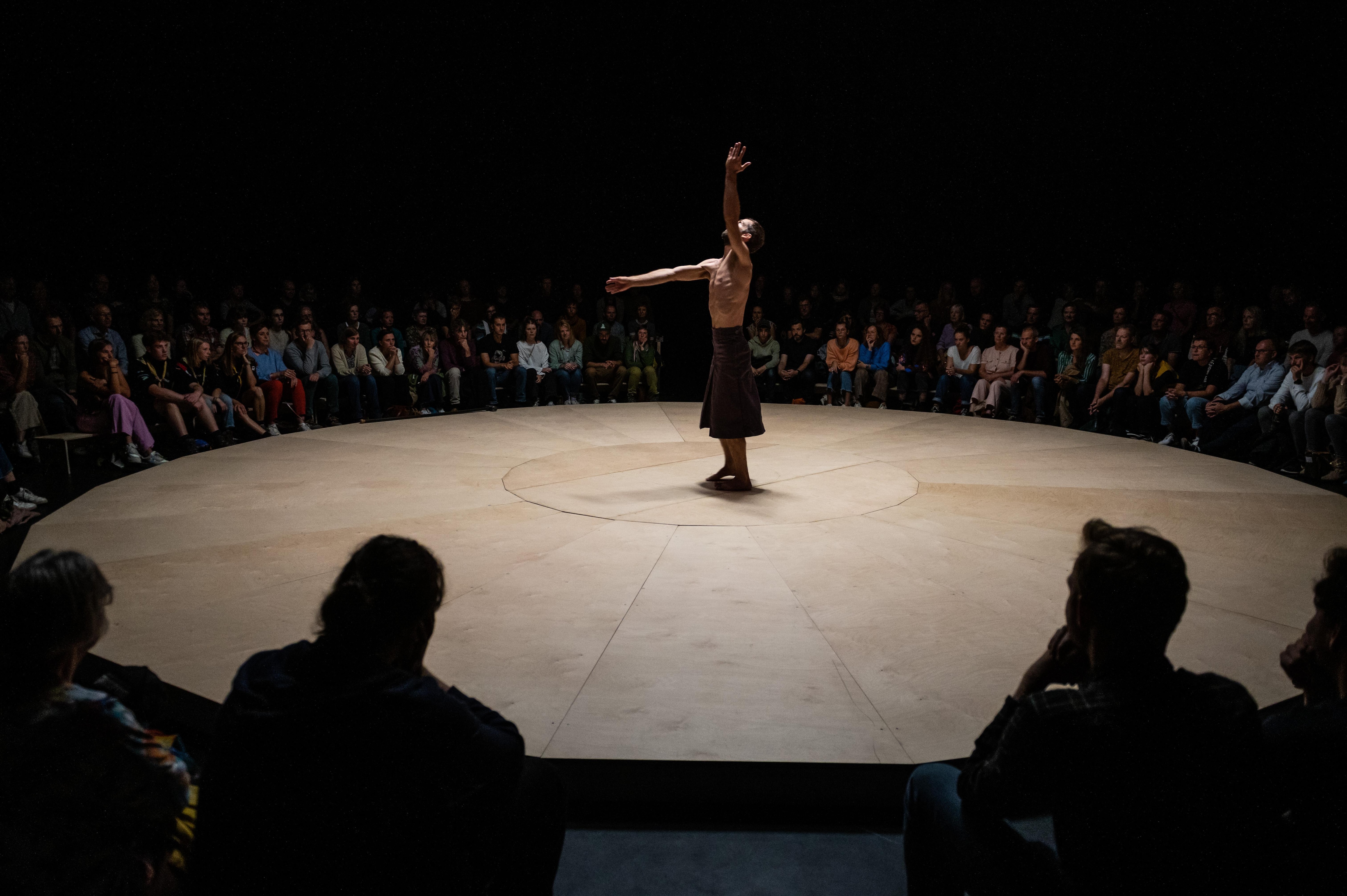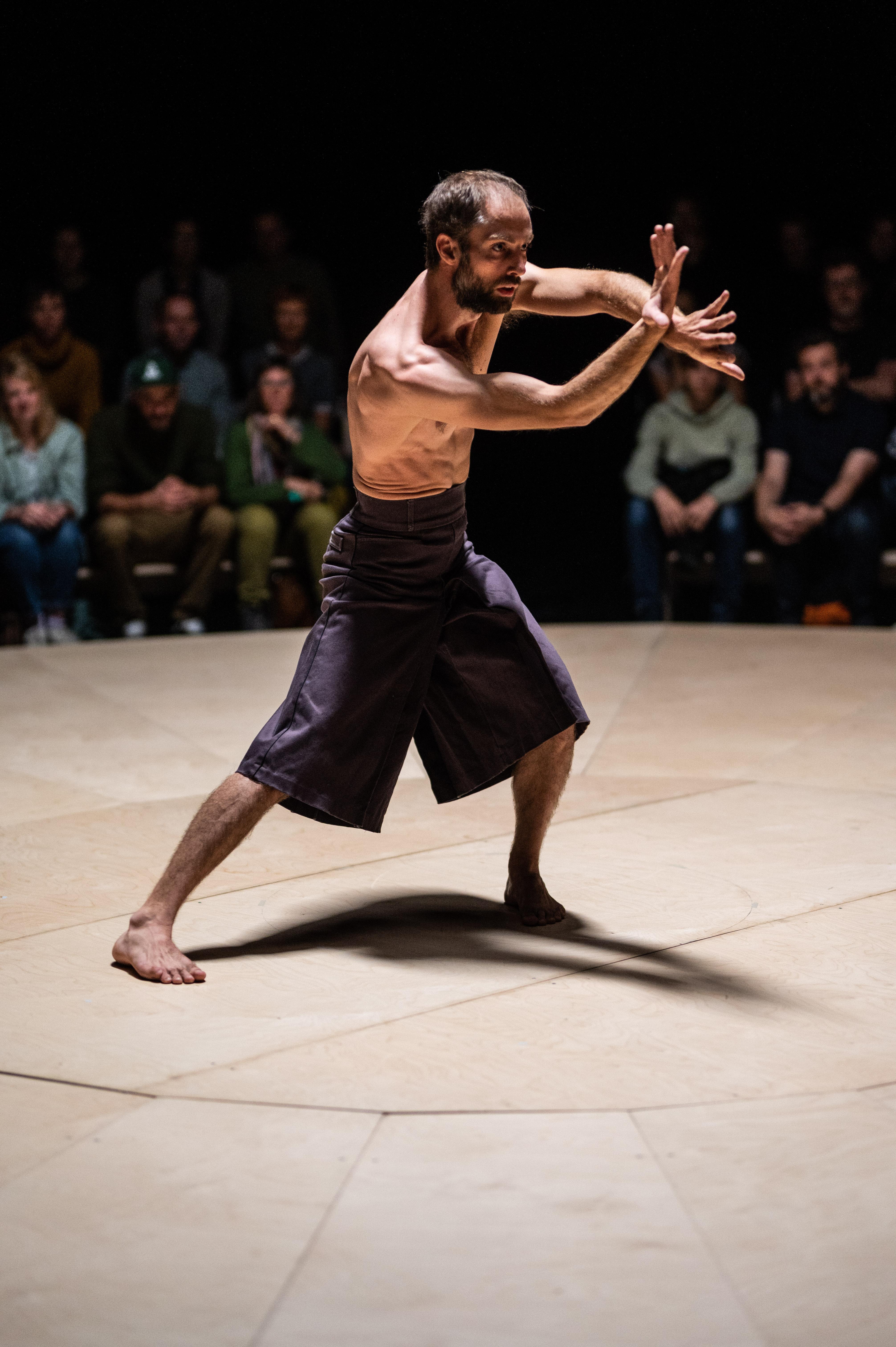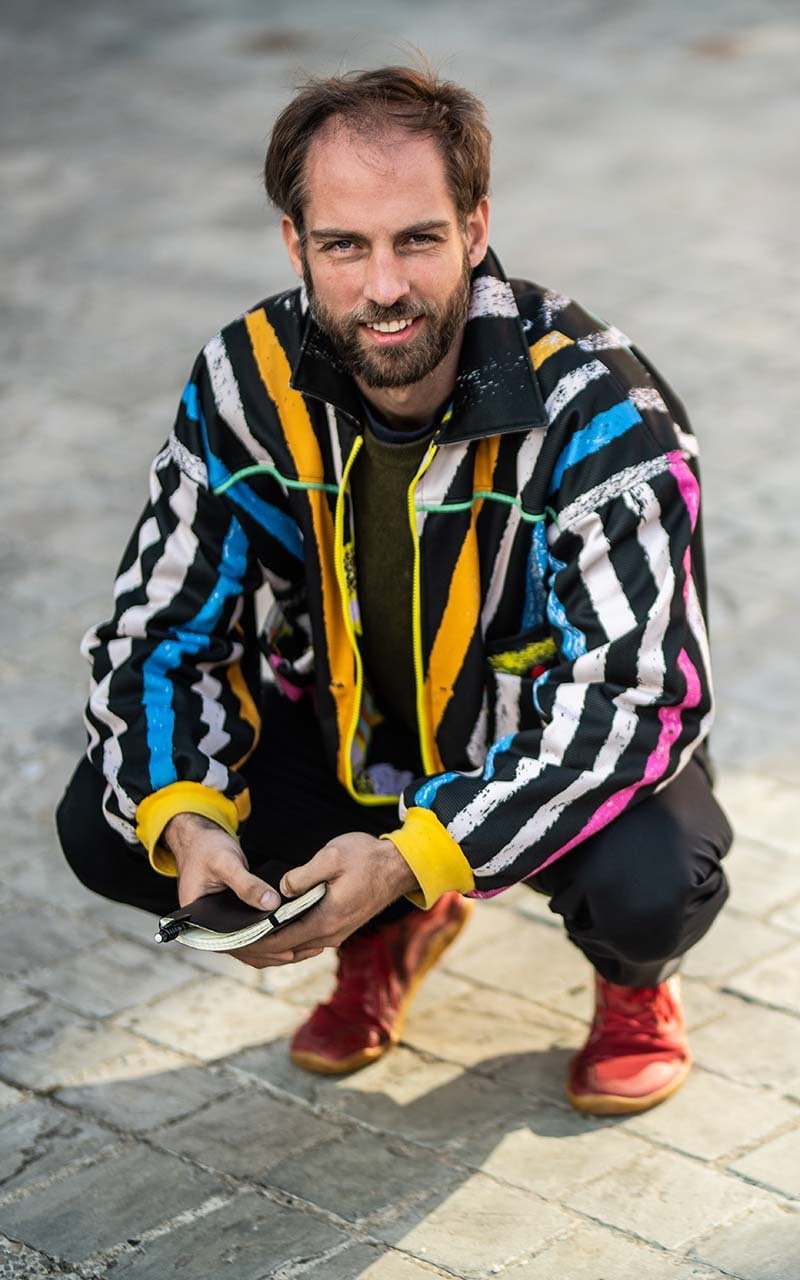 not standing / Alexander Vantournhout
Alexander Vantournhout, born in 1989 à Roulers, is a Belgian multidisciplinary artist. He studied cyr wheel and juggling at ESAC (Ecole Supérieure des Arts du Cirque) and contemporary dance at P.A.R.T.S. (Performing Arts Research and Training Studios) in Brussels. His creations explore the creative and kinetic potential of physical limits and the relationship between performer and object. His works include Caprices (2014) and Aneckxander (2015), the duet Raphaël (2017) and the collective pieces Red Haired Men et Screws. He also directed dance films such as Screws & Stones (2019) et Snakearms (2021).
Photo : © Bart Grietens