we wear our wheels with pride…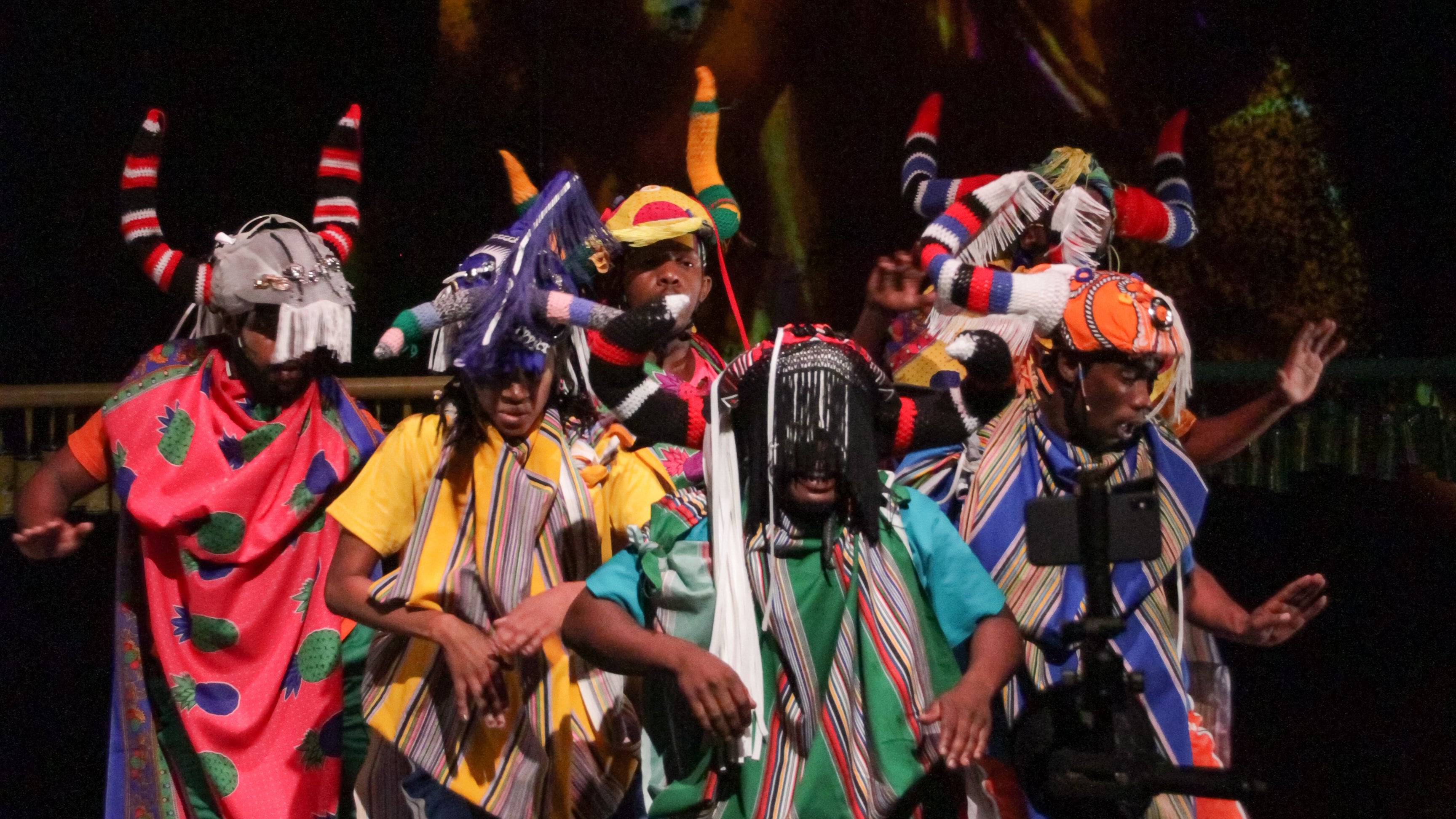 In 2022, Dance Reflections by Van Cleef & Arpels is supporting the Festival d'Automne à Paris to present we wear our wheels with pride and slap your streets with color… we said 'bonjour' to satan in 1820… by Robyn Orlin.
The title of this piece is a homage to the rickshaw drivers of South Africa's past. Robyn Orlin's production, in which she invents a 'rickshaw dance', is a celebration of dance and song imbibed with a joyous thirst for life. The unyielding strength of resistance that it gives rise to is a tribute to the spirit of the Rainbow Nation. 
In South Africa of the 1970's, at the height of apartheid, its white masters were transported from place to place by Zulu men pulling brightly-coloured rickshaws, a feat requiring a mixture of great strength and dexterity. The young Robyn Orlin, at that time a rebellious, young adolescent observed the ornate decoration of their vehicles and headdresses, as well as their sprightly, dance-like steps. It was around this time that her political convictions began to take shape. The 1970's also gave rise to the creation of Moving into Dance Mophatong (MIDM), a dance company nourished by Zulu traditions and a flagship for contemporary dance in South Africa. Today, her work with the troupe from Johannesburg constitutes a return to a common source. Dance, song and costume combine with explosive effect during this encounter the MIDM dancers and the breath-taking singing of Anelisa Stuurman aka Annalyzer, a vocalist and performance artist who has been taking nightclubs by storm from South Africa to Europe. In collaboration with the compositor, Yogin Sullaphen, she has developed a style influenced by slam, local Khoisan tradition and research into new forms of modern music. 
Photo : © Jérôme Séron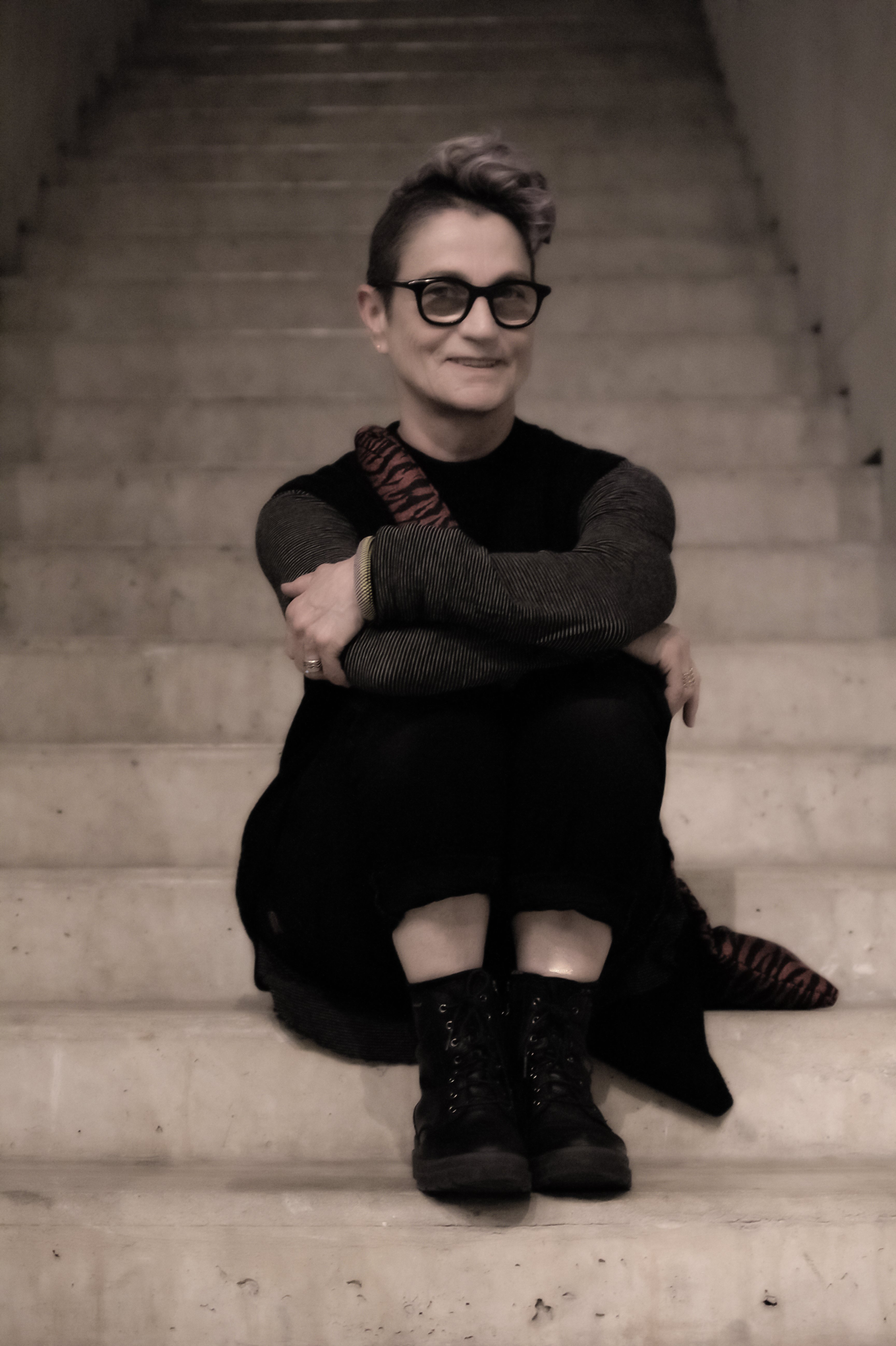 Robyn Orlin
Robyn Orlin was born in 1955 in Johannesburg. Known in South Africa as "the permanent irritation," through her work she reveals the difficult and complex reality of her country. She combines various artistic expressions (text, video, plastic arts...) to explore a certain theatricality that is reflected in her choreographic vocabulary. Her work includes Daddy, I've seen this piece six times before and I still don't know why they're hurting each other (1999), which won the Laurence Olivier Award for the Most Outstanding Achievement of the Year, and Beauty remained for just a moment then returned gently to her starting position... (2012), the opening performance of the South African season in France in 2013. In April 2018, Robyn Orlin returned to stage Rameau's Pygmalion, as resident director at the Dijon Opera, in collaboration with Emmanuelle Haïm as the musical conductor. In co-production with the INA and ARTE, she directed her first film Hidden beauties, dirty histories in October 2004. Robyn Orlin was named Knight of the National Order of Merit (Chevalier de l'Ordre National du Mérite) in 2009 and Knight of Arts and Letters (Chevalier des Arts et des Lettres) in 2015.
Photo : © Jérôme Séron