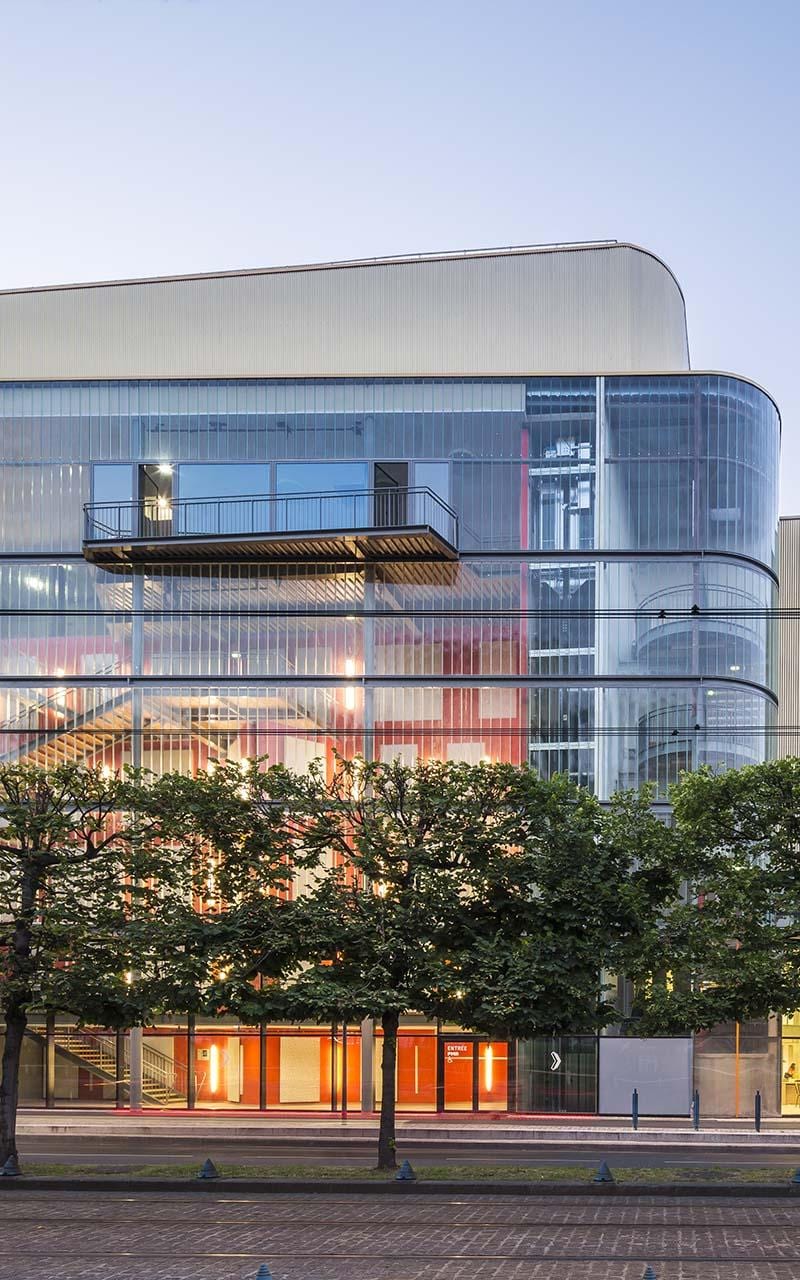 In 2023, Dance Reflections by Van Cleef & Arpels is supporting the MC93 for the presentation of Out of Context - for Pina by Alain Platel.
 
Through its artistic programming, its reputation, and its evolution, MC93, a legacy of the ambitious "Maisons de la culture" (Houses for Culture) created by the French government and supported by local authorities, occupies a singular place in the French Ministry of Culture's "Scènes Nationales" label. MC93 is a center for the production shows and has been open to the international scene since its inception. It became a European Production Center in 2020.
Hortense Archambault was named Director of the company in 2015 to develop a public theater project, open to the city and intended for all, especially the residents of the 93 (Seine-Saint Denis) département north of Paris, a place that continually reexamines questions related to 'the commons.' Gathering spectators, artists, teachers and social workers, MC93 developed "Fabrique d'expériences" (Experience Factory). Designed as a space for creation and emancipation, the Fabrique is a place where everyone can expand and share their imagination. MC93 offers practical workshops, creative residencies involving local inhabitants and places for meeting and reflection, all of which contribute to revitalizing the institution's relationship with its visitors.
 Photo: © Sergio Grazia