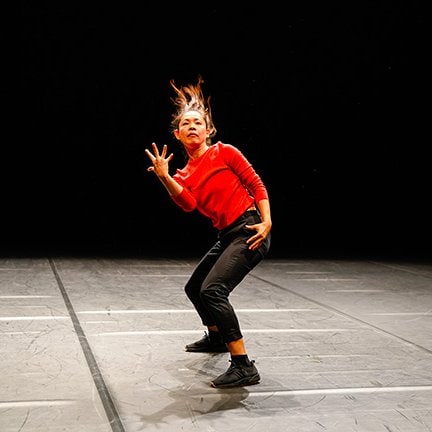 Choreographer

Xavier Le Roy
In 2023, Dance Reflections by Van Cleef & Arpels is supporting the Festival d'Automne à Paris for the creation of the group versionof  Le Sacre de Printemps by Xavier le Roy, and the presentation of the three versions of the show.
Xavier Le Roy presents for the first time three versions of his Sacre du printemps – a piece which reveals different facets of the choreography of an orchestra conductor. In solo, trio or group format, we are provided with three different ways of apprehending bodies at odds with the music.
Who has never copied the movements of an orchestra conductor while listening to music – transcribing the notes by movements? Starting with this elementary relationship between dance and sound, the choreographer Xavier Le Roy focused on the gesture-based syntax of those that direct the orchestra – orienting its intensities and rhythm. Following on from his observations of the movements of orchestra conductors as they direct The Rite of Spring, he created in 2007 an unclassifiable choreographic object which exposes the paradoxes of the relationship between musical gesture and danced gesture – hearing and vision. In response to a proposition by the Venice Dance Biennale, he passed on this score to three dancers, thereby broadening the spectrum of interpretations to other subjectivities, in order to throw light upon the way each body translates Stravinski's notes. A new extension, devised with twelve students from the Conservatoire de Paris results in a multiple rite in which the different roles are shifted around, thereby blurring the cause and effect relationships between what we hear and what we see. In doing so, the piece prompts each of us to probe into the intimacy of his or her own link with the hearing and bodily-based phenomenon of music.
Text : © Gilles Amalvi
Photo: © Andrea Avezzù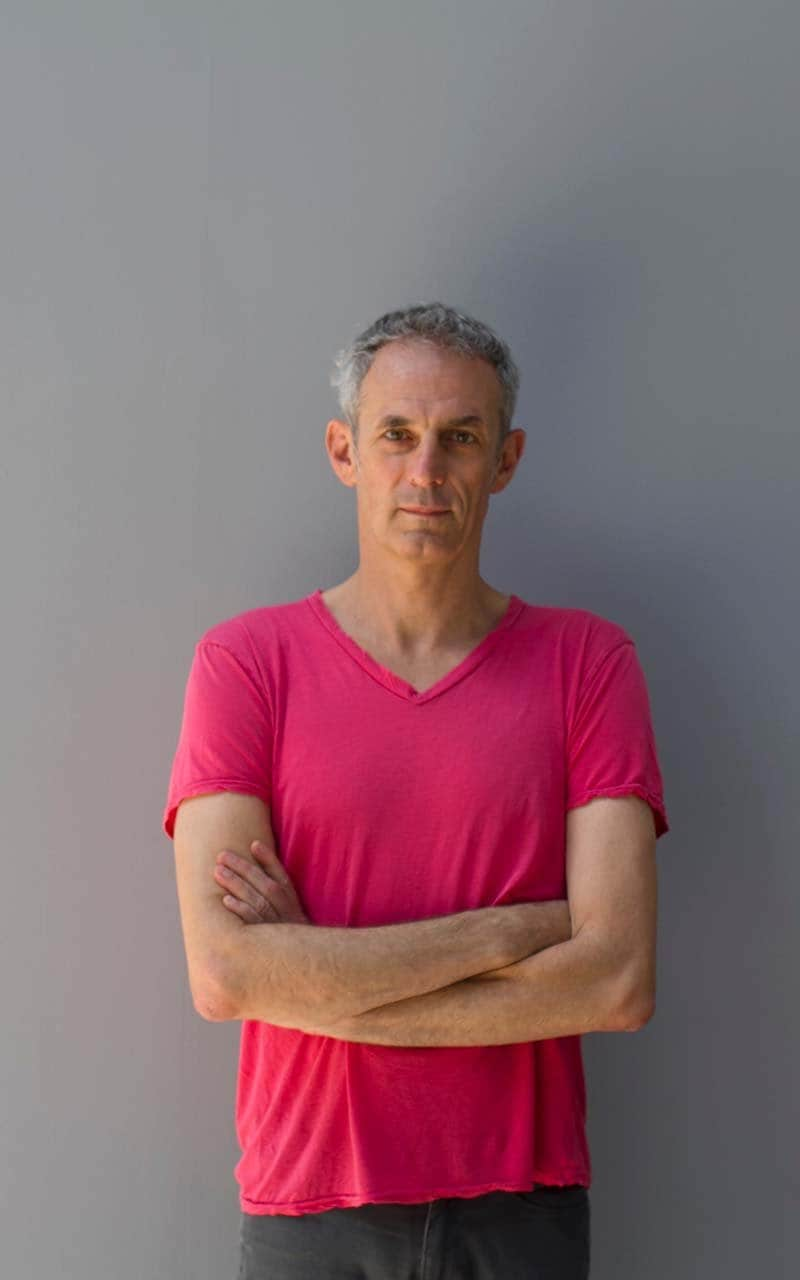 Xavier Le Roy
Xavier Le Roy began working as an artist in 1991, after finishing his studies in molecular biology at the University of Montpellier. Since 1994, he has been developing solo works: Self Unfinished (1998), Produit de Circonstances (1999), Giszelle (2001) in collaboration with Eszter Salamon, Le Sacre du Printemps (2007), Produit d'autres circonstances (2009) and Sans titre (2014). At the same time, he initiated projects exploring production and collaboration methods that constitute group work: E.X.T.E.N.S.I.O.N.S. (1999-2000), Project (2003) and 6 Mois 1 Lieu (2008), low pieces (2011). His works creates situations that question the spectator-performer relationships, inter alia, and attempts to transform or reconfigure dichotomies, such as: object/subject, animal/human, machine/human, nature/culture, public/private, shape/shapeless. 
Photo: © Xavier Le Roy