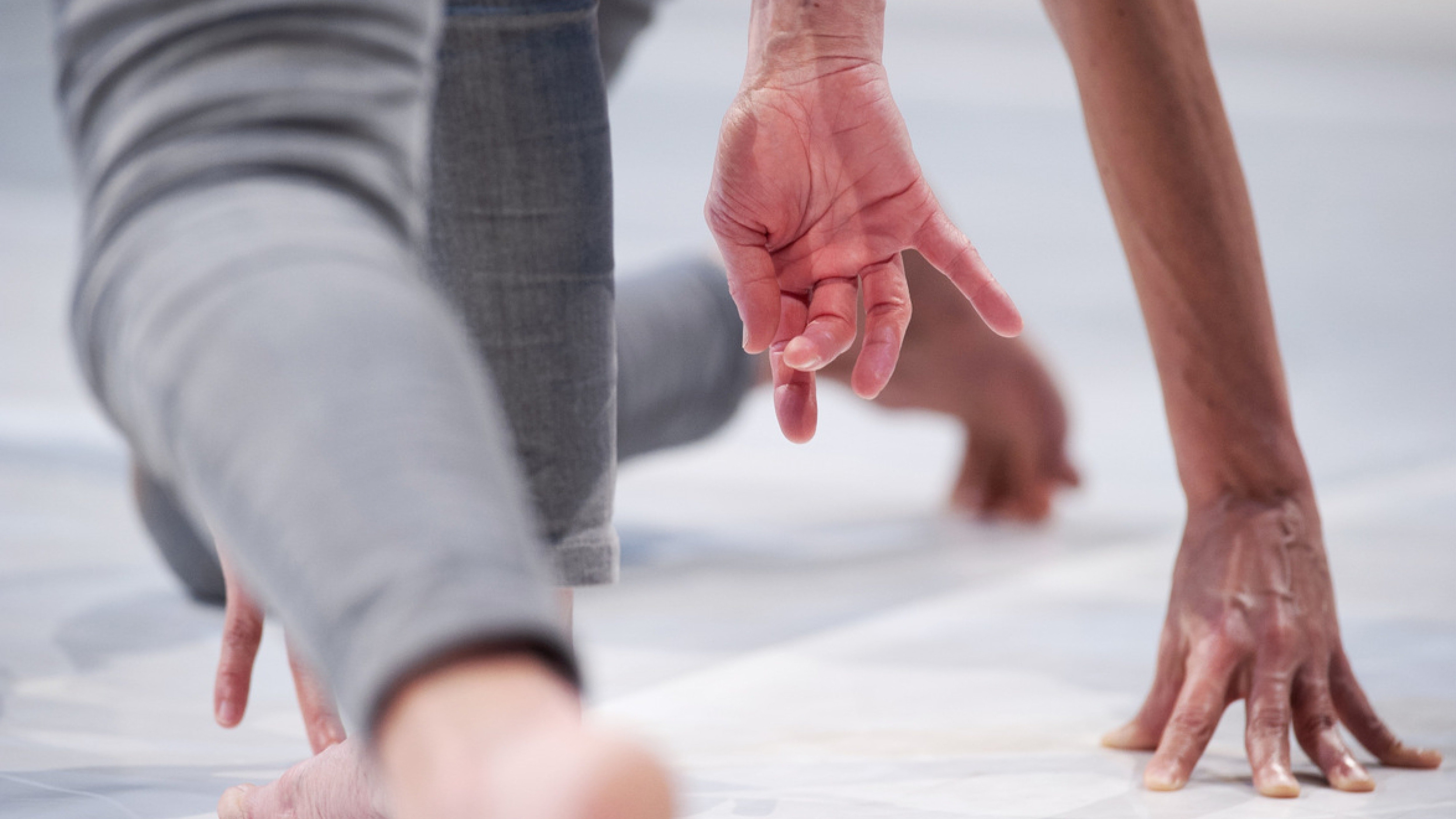 Choreographer

Myriam Gourfink

Duration

70 min
In 2021, Dance Reflections by Van Cleef & Arpels is supporting the Festival d'Automne à Paris to present Structure Souffle by Myriam Gourfink.
Myriam Gourfink designs choreographic performances that stand out for their radical nature--"radical" in the sense that they deal with the very roots of movement. With breathing as the primary structure of a moving body, her choreography, inspired by couples' dances and set to music by Kasper T. Toeplitz, involves the unfolding of perception, exploration of contact and the emptiness that is formed and deformed between bodies.
In the Sainte-Chapelle of the Château de Vincennes, at the core of a circle of spectators, eight dancers perform, connected by compelling couplings. A head colliding with an abdomen, fingernails on a palm: the vocabulary of couples' dances, sifted through the filter of Laban kinetography and Myriam Gourfink's composition, leads to unexpected figures. Constantly counterweighted bodies construct an elastic structure, an extension of breath, made up of dual contracting, dilating, disconnecting lobes. In sync with the choreographic continuum and the open score, Kasper T. Toeplitz – the troupe's official composer – sculpts the instability of electronic frequencies in real time. Following from Glissements – performed at the 2019 Festival d'Automne for Les Nymphéas at the Musée de l'Orangerie –, the choreography creates an in-situ performance that makes the invisible visible: the breath that binds us.
Mélanie Jouen for the Festival d'Automne à Paris.
Photo: © Laurent Paillier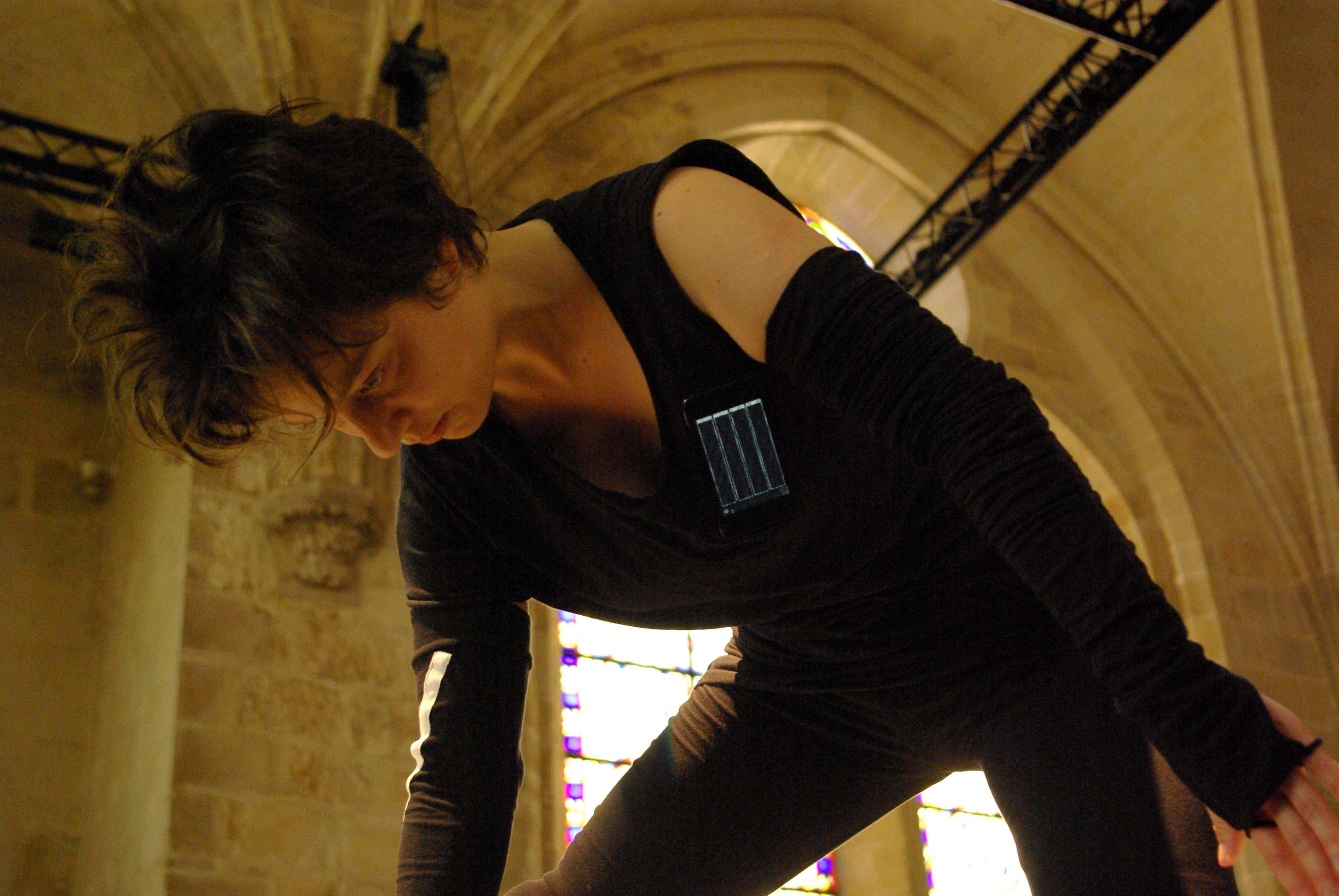 Myriam Gourfink
A dancer and choreographer, Myriam Gourfink has been involved in kinetography research since 1996. Her dance style, grounded in yoga breathing techniques, relies on rigorous organization of supports and keen spatial awareness. Abstract yet sensitive, her work stands out for its slow pace and the participation of performers in decision-making within the dance score. A regular guest artist at various international theaters, Myriam Gourfink headed the Royaumont Foundation choreographic research and composition program from 2008 until 2013. She also co-authored the book Composer en danse, un vocabulaire des opérations et des pratiques, published in January 2020, alongside Julie Perrin and Yvane Chapuis. Since 1999, she has collaborated with composer Kasper T. Toeplitz.
Photo: Myriam Gourfink © Nicolas Chaussy