We should have never walked on the moon
(LA)HORDE
Ballet National de Marseille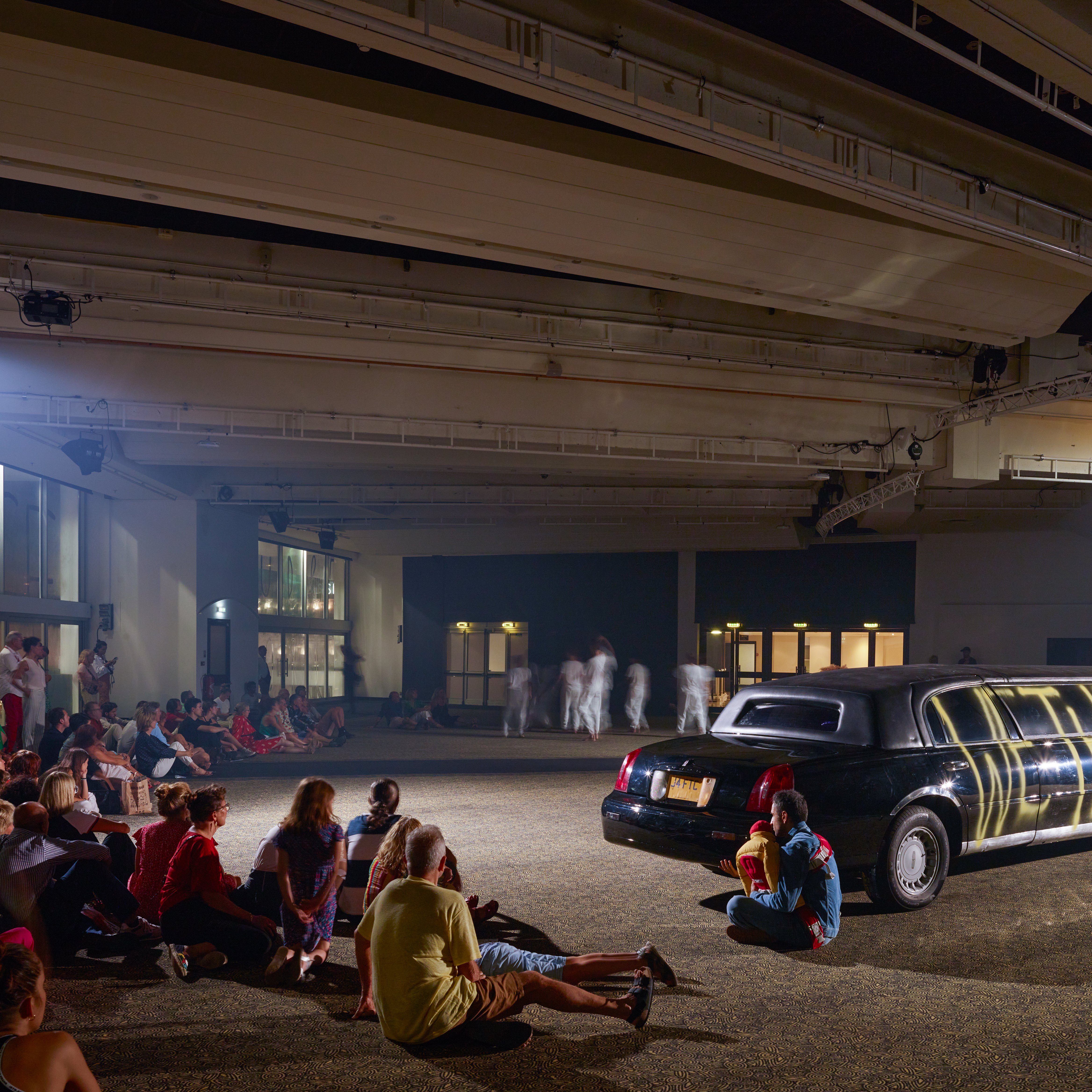 Collective

(LA)HORDE

Production
In 2022, Dance Reflections by Van Cleef & Arpels is supporting (LA)HORDE and Ballet National de Marseille in the production of We should have never walked on the Moon.
(LA)HORDE with the Ballet National de Marseille visits the Cannes Film Festival with We Should Have Never Walked on the Moon, a novel performative exhibition. With this new piece, (LA)HORDE explores the multifaceted future of dance in its relationship with cinema, questioning the place of the body and movement in contemporary narratives, based on the physicality at work in action films and musicals. The exhibition space becomes the site of a new experience, where so many supercharged bodies bustle about, singing and dancing. In reference to the famous Gene Kelly phrase, We Should Have Never Walked on the Moon explores the political and aesthetic scope of technical progress within its complex relationship to reality.
Choreography, installations, and performances will provide the immersive narrative of this exhibition, placing everyone at the border between reality and imagination, inviting them to face multiple realities.
Photo: © François Deladerriere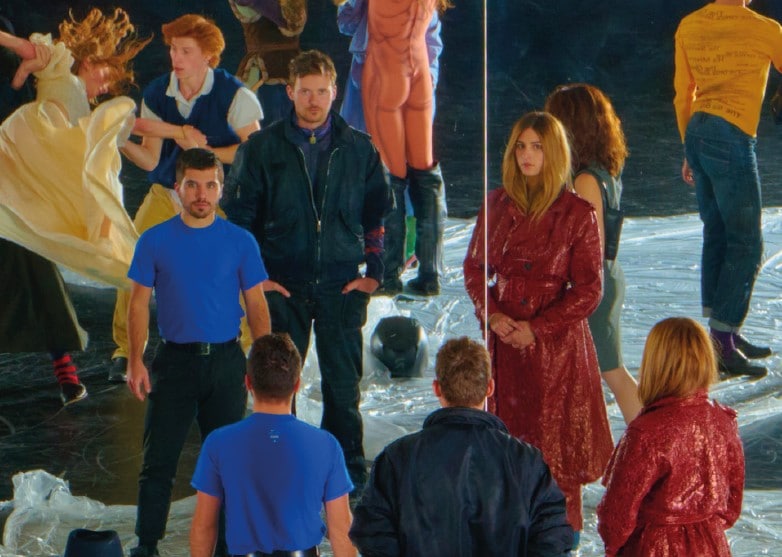 (LA)HORDE
Founded in 2013, (LA)HORDE is a collective of three artists: Marine Brutti, Jonathan Debrouwer, and Arthur Harel. Together, they question the codes of various artistic disciplines, particularly within the fields of live performances and contemporary art. At the head of the CCN – Ballet national de Marseille since September 2019, (LA)HORDE creates choreographic pieces, films, video installations, and performances around the body in movement. Using multiple media, they develop scenarios and actions rooted in contemporary issues; these are then set in several narrative spaces. (LA)HORDE collaborates with communities of individuals who are on the margins of the majority culture--senior citizens, blind persons, smokers, adolescents--to spend some time and accompany them in artistic solidarity. Opposed to all forms of hierarchy and cultural appropriation, they practice interconnection and cooperation. Anxious and on the lookout, they are on high alert. The body is at the center of their creation. They sign works derived from their encounters with different communities online, to define what dance has become since the advent of the internet, a subject dear to (LA)HORDE, which has led the members of the collective to define the phenomenon by the term/concept: post-internet dances.
Text: © Claire Diez
Photo: © Boris Camaca - DA Alice Gavin