Partner of
French May Arts Festival 2022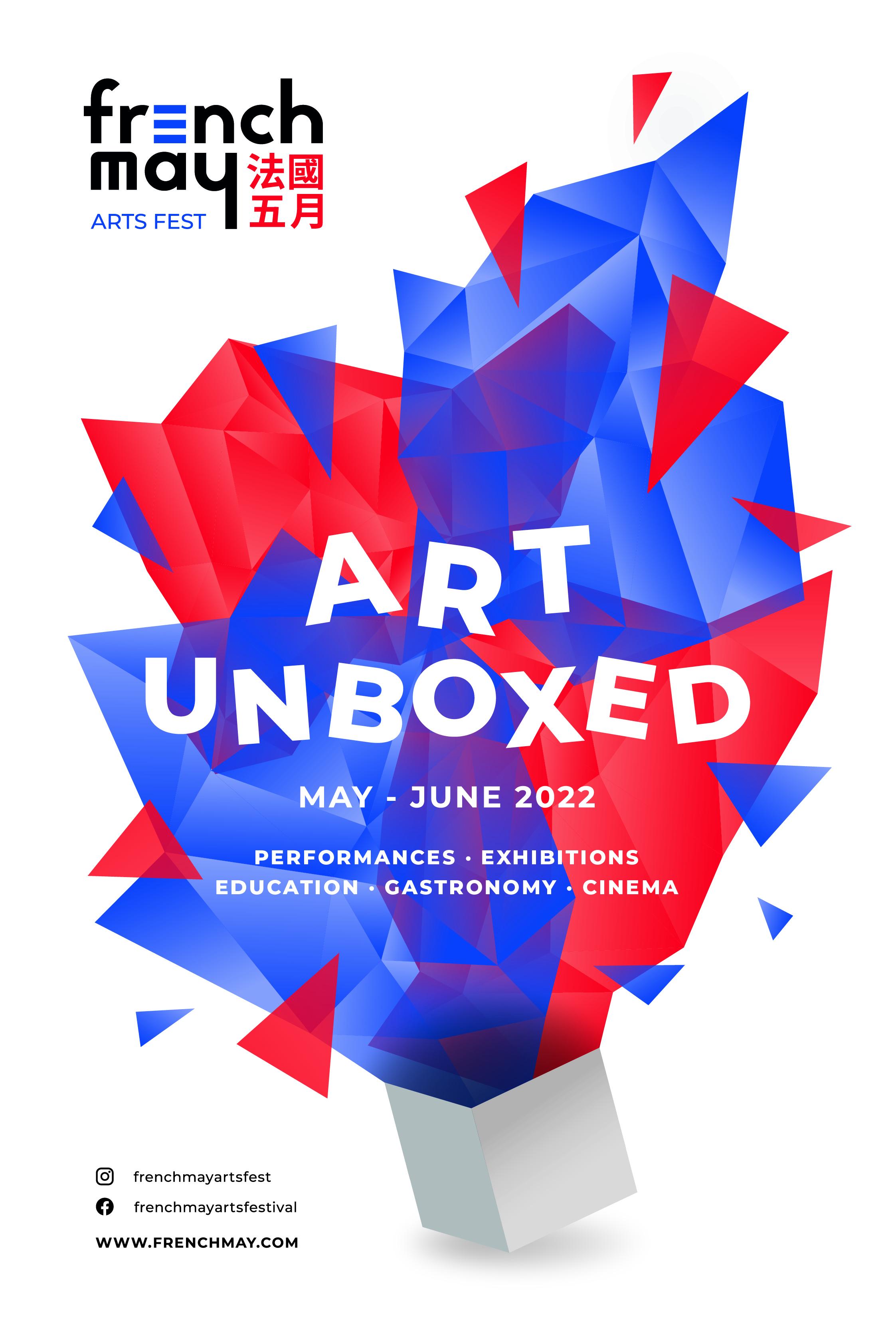 In 2022, Dance Reflections by Van Cleef & Arpels is supporting French May Arts Festival to present Carte Blanche to Christian Rizzo highlighting the creator's unique perspective moving between visual and choreographic art.
As the bridge to promote French arts in Hong Kong, French May is committed to bringing joy and excitement through a diverse programme of performances across communities and venues, with Art Unboxed presenting an array of inspiring collaborations between Hong Kong and French artists.
The festival unboxes culture with Cities of Light, a concert by renowned Hong Kong composer Leon Ko, pop diva Gin Lee and jazz vocalist Talie Monin, as well as with a tribute concert to Serge Gainsbourg, the world-famous music icon influencing French culture and lifestyle.
Art Unboxed is also an invitation to explore boundaries in the week-long Carte Blanche to Christian Rizzo in Freespace, West Kowloon Cultural District, showcasing a unique collaboration with the French choreographer Christian Rizzo and Hong Kong dance artists.
The festival includes as well an online event with French cirque specialists Barks Company and Centre National des Arts du Cirque Châlons-en-Champagne (CNAC).
Once again, the festival unboxes the sensations of French gastronomy with French GourMay and is hosting a selection of heritage talks with a focus on cultural interactions between East and West alongside the rebuilding of the famous cathedral Notre-Dame de Paris.
French May explores the endless possibilities of arts and culture in Art Unboxed through deconstructing boundaries and expectations.